How Do First Love Relationships Impact Your Life
First, love is a unique and transformative experience that often shapes the way we approach and engage in future romantic relationships. It holds a significant place in our memories, with its mix of excitement, passion, and vulnerability.
This initial encounter with love lays the groundwork for our understanding of intimacy, trust, and emotional connection.
The impact of our first love relationships can resonate throughout our lives, influencing our attitudes towards love, patterns of behavior, and expectations in subsequent relationships.
First, love psychology is a fascinating field. People think- first love is the best love.
But that explores the psychological and emotional aspects of one's initial romantic experiences and their impact on personal development.
By exploring what is first love, why is first love so intense, and the profound effects of first love relationships, we gain insights into how it can shape our future romantic endeavors, offering lessons, challenges, and opportunities for growth.
Does your first love affect future relationships?
The impact of our first love on future relationships is significant and can endure long after the initial experience.
Our first love relationships serve as a blueprint, shaping our understanding of love, intimacy, and emotional connection. It influences our expectations, patterns of behavior, and even our ability to trust and open up to others.
Positive experiences may create a foundation of security and confidence, while negative experiences can lead to guardedness or fear of vulnerability.
Psychological facts about your first love reveal that the intensity of emotions experienced during this period can be attributed to a combination of novelty, hormonal changes, and the formation of attachment bonds.
Whether we consciously realize it or not, the lessons and emotions from our first love can shape our future relationships, influencing our choices, communication styles, and overall approach to love and commitment.
How your first love impacts your future relationships forever
First, love holds a profound impact on our lives, shaping the way we navigate future romantic relationships. The lessons learned, and emotions experienced during this initial encounter with love can leave lasting imprints on our hearts and minds.
Let's explore how our first love relationships influence our future relationships forever.
First, love sets the foundation for our understanding of love, intimacy, and

emotional connection

in future relationships.

It shapes our expectations, both consciously and subconsciously, regarding what love should be like and what we desire from a partner.

Positive experiences foster trust, while negative ones can lead to guardedness or fear of being hurt, influencing our ability to be vulnerable and open in subsequent relationships.

Our first love influences how we navigate conflicts, express affection, communicate, and handle challenges, which can become ingrained patterns in future relationships.

We often compare subsequent partners to our first love, which can affect how we perceive their qualities, strengths, and compatibility.

First love experiences provide opportunities for personal growth, self-reflection, and learning about our own needs, desires, and boundaries, shaping how we engage in future relationships.
Positive and negative effects of first love relationships
First, love can come packed with positive emotions and some lessons that you can take with you in your subsequent relationships.
Positive effects of first love
The good experiences that first loves bring with it can impact your life in a positive way. Here are some of them:
First, love can be a transformative experience that fosters emotional growth, self-discovery, and a deeper understanding of one's own desires, needs, and boundaries.

A positive first love can boost

self-esteem

and provide a sense of validation, affirming one's attractiveness, desirability, and worthiness of love.

A healthy first love can establish a foundation of trust, teaching individuals how to be vulnerable, share their deepest emotions, and develop intimacy in future relationships.

First, love offers valuable lessons about the dynamics of love, communication, compromise, and the importance of emotional support and mutual respect.

Experiencing a loving and supportive first love can equip individuals with healthy relationship skills, such as effective communication, empathy, and conflict resolution, that can positively influence future relationships.

The memories of a positive first love can bring joy, nostalgia, and a sense of warmth, even in later stages of life, reminding individuals of the happiness and connection they are capable of experiencing.
Negative effects of first love
First loves can also bring with it some bad aspects that can stay with you moving forward. Here are some of them:
If a first love ends in heartbreak or betrayal, the memories of first love can leave emotional scars, making it challenging to trust and fully open up in future relationships.

An intense and idealized first love can create unrealistic expectations about love, leading to disappointment when subsequent relationships don't meet those lofty standards.

Negative experiences in a first love can lead to feelings of insecurity, self-doubt, and a tendency to compare subsequent partners unfavorably, hindering the development of healthy and fulfilling relationships.

If a first love involves betrayal or emotional pain, it can lead to a fear of being vulnerable and a reluctance to fully invest emotionally in future relationships.

Unhealthy dynamics or negative behaviors in a first love can become ingrained, leading to a repetition of toxic patterns in future relationships if not recognized and addressed.

The intensity and significance of first love can make it challenging to move on emotionally, resulting in difficulties in fully engaging in new relationships and finding closure.
12 ways to deal with the negative impact of first love on future relationships
Dealing with the negative impact of first love on future relationships can be a challenging and deeply personal journey. Here are some strategies and considerations for getting over your first love to help navigate and heal from the negative effects:
1. Acknowledge and process emotions
Allow yourself to acknowledge and validate the emotions that arise from the negative impact of your first love relationship. Give yourself permission to grieve, be angry, or feel hurt. It's important to process these emotions rather than suppressing or denying them.
2. Reflect and learn
Take time to reflect on the lessons learned from your first love. Identify any negative patterns or behaviors that emerged and examine how they may have impacted the relationship. Understanding these patterns can help you identify areas for personal growth and change.
3. Seek support
Reach out to trusted friends, family members, or a therapist who can provide a supportive and non-judgmental space for you to express your feelings and gain perspective. Professional guidance can be particularly helpful in working through complex emotions and developing healthy coping mechanisms.
4. Practice self-compassion
Be gentle with yourself and practice self-compassion throughout the healing process. Understand that your negative experiences do not define your worth or your ability to have healthy relationships. Treat yourself with kindness, understanding, and forgiveness as you navigate the effects of your first love relationship.
5. Challenge negative beliefs
Are you thinking, "Do you ever get over your first love?" Negative experiences in a first love can create limiting beliefs about relationships, trust, and love.
Challenge these beliefs by actively questioning their validity. Replace negative thoughts with positive and affirming beliefs about yourself and your capacity to engage in healthy and fulfilling relationships.
6. Establish boundaries
Setting clear boundaries is essential in protecting yourself from repeating negative patterns or engaging in unhealthy behaviors. Understand and communicate your needs, limits, and expectations in relationships, ensuring that they align with your values and well-being.
7. Take time for self-reflection
Engage in self-reflection to gain a deeper understanding of your own wants, needs, and values in relationships.
Assess what you have learned from your first love and identify areas where you may need personal growth or healing. This self-awareness can help you make conscious choices and attract healthier relationships in the future.
8. Cultivate self-love and self-care
Prioritize self-love and self-care practices to nurture your emotional well-being. Engage in activities that bring you joy, practice self-care rituals, and focus on building a positive relationship with yourself.
Developing self-love and self-acceptance creates a solid foundation for healthy future relationships.
9. Challenge relationship assumptions
Reassess any assumptions or expectations you may have about relationships based on your negative first love experience. Be open to the possibility that love can be different and that healthy, supportive, and fulfilling relationships are attainable.
10. Take it slow in new relationships
When entering new relationships, take your time to establish trust and build a strong foundation. Allow yourself to be vulnerable at your own pace, and communicate openly with your partner about your past experiences and any concerns that may arise.
11. Focus on personal growth
Channel your energy into personal growth and self-improvement. Pursue hobbies, interests, and goals that bring you fulfillment and help you become the best version of yourself. This not only enhances your self-confidence but also attracts healthier and more compatible partners.
12. Practice forgiveness
Forgiving yourself and others involved in your negative first love experience can be a transformative step towards healing. Holding onto resentment and bitterness only perpetuates negative emotions and hinders your ability to form meaningful connections.
Forgiveness after a breakup is difficult. Know more in this video:
Some commonly asked questions
Psychological research suggests that first love experiences can play a significant role in shaping one's self-identity, attachment style, and relationship patterns in adulthood. Know more in this section:
What happens when you find your first love?
When you find your first love, you might think, "Do you always love your first love," it can be an exhilarating and transformative experience. You may feel a deep connection, intense emotions, and a strong sense of infatuation.
It often brings a sense of excitement, exploration, and vulnerability as you navigate the joys and challenges of a romantic relationship for the first time.
Will your first love be your forever love?
While some individuals may find lifelong happiness with their first love, many others go on to have different romantic experiences and relationships.
First love relationships often serve as a significant learning experience, shaping your understanding of love and helping you discover what you truly desire in a long-term partnership.
When it comes to "Do first loves ever get back together or does first love come back or do you ever stop loving your first love," this can vary for everyone.
Rounding up
The impact of our first love on future relationships is undeniable. It serves as a powerful influence that shapes our attitudes, expectations, and behaviors in romantic partnerships.
It is through reflecting on these experiences and healing from any negative effects that we can navigate future relationships with greater wisdom and the potential for healthier, more fulfilling connections. Relationship counseling can help a great deal in helping you overcome it.
Our first loves, while not necessarily our forever love, contribute to our growth and evolution as individuals seeking love and companionship.
Share this article on
Want to have a happier, healthier marriage?
If you feel disconnected or frustrated about the state of your marriage but want to avoid separation and/or divorce, the marriage.com course meant for married couples is an excellent resource to help you overcome the most challenging aspects of being married.
Learn More On This Topic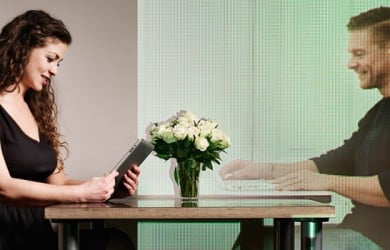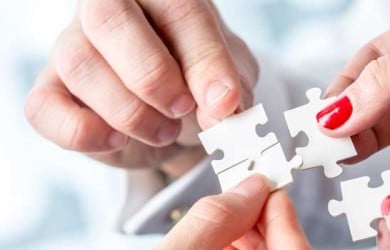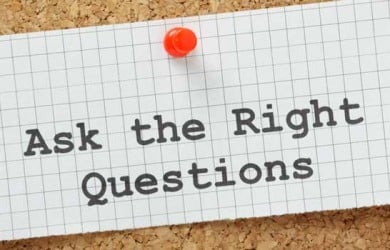 You May Also Like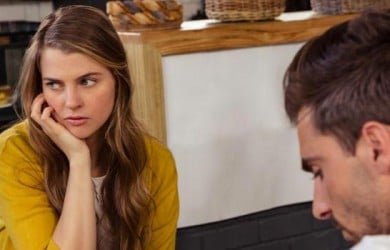 Popular Topics On Married Life