How to Tell Someone You Were Sexually Assaulted
Before deciding how to tell someone you were sexually assaulted, you need to determine if this individual is a person you can trust and who will be emotionally supportive without demanding details if you're not ready to share everything initially.
Essentially, when speaking with a romantic mate, there have to be boundaries set by you to help guide the conversation. Your mate will have many questions, and establishing the framework for the discussion will let them know that listening is more what you're looking for than heavy responses.
Remember, not every romantic partner might respond supportively. Some will be less sensitive with prodding questions, that are neither beneficial nor helpful.
When running into judgment and unsupportive situations, the critical thing to focus on is that you are not at fault for what happened to you. Plus, there will be support systems waiting for you when you're ready to reach out.
You'll never be alone through your journey of managing emotional well-being if you reach out. Follow this guide to gain insight into sexual assault and how to tell someone you were sexually assaulted.
How to tell your partner you've been sexually assaulted
Sexual assault survivors often misperceive that they come out of the experience as "broken" or "damaged." Many involved in a partnership or starting a new relationship struggle with how to tell a new partner about past sexual abuse.
Talking about sexual assault is difficult but needs to happen since certain aspects of sex might trigger you, and a mate needs to be made aware of that.
Scared to learn how to tell someone you were sexually assaulted? When you reveal a past sexual trauma to a new partner, you should express that you have something difficult to talk about but need to share since it will affect them.
It is a conversation you'll find that comes up many times as you progress into a sexual relationship and work together to make that relationship comfortable for you. If you find yourself with someone insensitive, it's better to learn this early on and be able to walk away.
When should you talk to a mate about sexual assault
A conversation about past sexual abuse should happen when you establish exclusivity with a mate and understand that you will become physically intimate. Make sure that you are comfortable with sharing your vulnerable and emotional side with them.
How to tell someone you were sexually assaulted is important, but so is knowing when to open up. There might be triggers for you sexually that could startle a partner if they are unaware of the abuse.
When you disclose the circumstances, it allows your partner the chance to create a safe environment, one where you can feel comfortable, loved, and cared for. But you should do this when you feel close to someone and at your own pace.
How can you help a partner who has been sexually assaulted
Dating can be a terrifying experience for a sexual assault survivor. The individual needs to figure out how to tell someone you were sexually assaulted before the inevitable sexual encounter.
Not doing so risks the possibility for triggers during what should be a safe, bonding and pleasurable interaction. Instead, there are reminders that sex implies a lack of control, an inability to tell someone "no" and be heard or respected for a survivor of sexual assault.
With the prevalence of sexual assault occurrences, everyone could at some point find themselves dating someone who has been sexually assaulted or know someone who has been abused.
The statistics indicate an occurrence of abuse roughly every 90 seconds for male and female victims. When partners take the time to become informed, show empathy, and develop an understanding, it can help a mate decide how to tell someone you were sexually assaulted.
Plus, it creates an atmosphere where the person can feel more respected. They can manage their emotions more readily with help from their partner and have a greater sense of control during sex by feeling safe.
How can you be more responsive to a partner who has been sexually assaulted? Let's learn together.
Become informed about trauma
The trauma from sexual assault is unfortunately prevalent in most countries, making it necessary that partners become educated on the effects that it can have on their mate. It's not merely an emotional reaction, but it affects the mind, body, and spirit.
An intimate personal relationship has the most significant potential for triggering traumatic responses due to engaging in sex. The victim may associate the harmful experience with numerous different reactions from the body and brain.
It will take time for this response to readjust to healthy, safe relationships, much patience, and become educated. FAQs on sexual assault meant to provide some of the most critical information on the abuse can guide you on how to tell someone you were sexually assaulted.
Related Reading: Achieving Meaningful Relationships After Sexual Trauma
Allow disclosure on the victim's terms
One of the most challenging moments for a victim is discerning how to tell someone you were sexually assaulted. Disclosure is also vital but on the individual's terms and how that makes them most comfortable.
As an informed individual, you will notice signs your girlfriend was sexually abused in the past, especially if there are triggers or reactions with attempts to become intimate.
When a survivor does decide it's safe to share their story, a partner needs to provide a sense of confidentiality, empathy, respect and avoid prodding for more information. A mate will share further details once they experience a specific level of patience and understanding.
As in any relationship, communication is always a key component to the health of the partnership. Having that element ensures each mate is on the same page allowing plenty of space for everyone.
Most importantly, the survivor will need to manage the emotions associated with the trauma through the partnership. How to tell your boyfriend you were sexually assaulted is a difficult answer for any woman to answer, so be careful with the words that you use.
No one should tell a survivor how to feel or even offer advice. Instead, they should actively listen, look into their eyes as they share, ask appropriate questions, and provide adequate space and time for healing.
If you are trying to learn how to tell someone you were sexually assaulted, remember that healthy communication encourages renewed trust for a surviving assault victim and builds a new layer of comfort.
Related Reading: The Importance Of Communication In Marriage
One of the ways how to tell if you've been sexually assaulted is feeling a loss of control. When rebuilding with a partner, a priority needs to be consent not only on a significant issue like sex but on every decision and all choices.
That would include the clothes that your mate wears, a haircut, and the varied responsibilities that each of you has.
Trauma is associated with violations of personal boundaries. Establishing this renewal of control doesn't mean there will never be a compromise in the partnership but that the partner can say yes or no.
There might be requests from the survivor that you, as the partner, don't understand but should respect. For instance, lights need to be left on throughout the night while you're sleeping. It could create discomfort for you while trying to doze off, but it allows your mate to feel safe.
Avoid arguing the issue; instead, respect that this is a need to cope with emotions or memories. Also, if an activity needs to stop, show patience and understanding even if that means you will be left disappointed or dissatisfied.
The priority is developing an atmosphere that is comfortable, peaceful, and secure.
Related Reading: Do You Really Understand Your Partner?
Allow the relationship to move naturally
Depending on the degree of trauma and what kind the survivor is dealing with will determine their recovery, as does their support system, among other variables.
It's not cut and dry. Each day will be unique; one could be better than the next and then another good one followed by a worst. A good mate will accept and respect that.
The relationship will progress according to how you each maneuver these different steps and develop healthy intimacy. When you figure out how to tell someone you were sexually assaulted, that means this relationship will differ from other people's partnerships.
You'll probably celebrate unique life events compared to friends. But hopefully, no one's comparing.
Recovery needs celebrating
Each tiny step of success in recovery needs a vast celebration. Without those congratulatory events for the small achievements, the more significant steps can't happen.
It's essential to recognize every accomplishment in a big way. A partner needs to emphasize the progress with their mate because, with each change, you get closer to establishing a safe, trusting, loving bond worth maintaining for the long-term.
Related Reading: How to Aid Recovery of Your Sexually Assaulted Wife
The value of celebrating the small wins is often ignored. Check out this video to learn more about it:
Final thoughts
When you determine how to tell someone you were sexually assaulted, that's a significant step in a partnership. It means you're allowing yourself to be vulnerable with someone and hoping to find that gesture met with patience and understanding.
When a partner takes the opportunity to become educated on trauma and learns how to help you progress in your recovery in a safe, healthy, and comfortable way, that is the response a survivor hopes for.
From that point, the relationship can progress hopefully with the guidance of professional therapists working individually to help you with the trauma and to help further inform your mate as the two of you move towards a healthy partnership.
Try to find support systems, guidance, and helplines that are out there to help you. Remember, you're never alone.
Share this article on
Want to have a happier, healthier marriage?
If you feel disconnected or frustrated about the state of your marriage but want to avoid separation and/or divorce, the marriage.com course meant for married couples is an excellent resource to help you overcome the most challenging aspects of being married.
Learn More On This Topic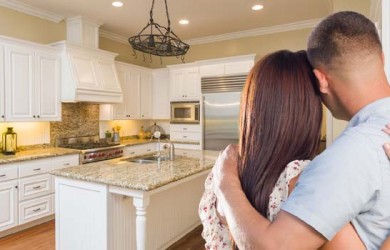 You May Also Like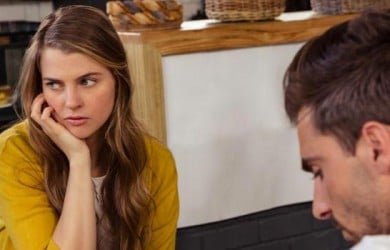 Popular Topics On Married Life