What is Child Bullying- Meaning, Impact & Solution
Simon was growing gradually thin on a daily basis, yet he often asked his mother for more and more money for lunch.
It was just as if nothing could curb his appetite when he was at school. Surprisingly, as soon as he got back, he was ever more ready to have dinner at the earliest possible time. Along with this, he also showed significant peculiar, behavioral changes that were very unusual for his parents.
Julia was an active, fun-loving child who used to love playing in the park. But somehow, something had drastically changed lately. The once lively and spontaneous child had now grown tremendously 'lazy' and was no longer even interested in going out of her room, let alone going out to play.
The above two accounts are, unfortunately, true. These are the stories of young, bright individuals who regrettably were a target of child bullying and eventually succumbed to serious mental illnesses. Had their guardians known earlier how to recognize and find signs that their child is being bullied, these stories would have been largely different.
A bully can often torment an individual to no extent and turn something largely innocent like going to the park or cafeteria during lunch breaks into a wild, frightening scenario for a child. Bullying can scar an individual profoundly and even may have permanent repercussions for that person.
Furthermore, in dangerous conditions, it may even include violent threats, harm to goods, or also grievously injure someone.
How to identify child bullying?
I believe that the first step to identifying whether your child is being bullied is to establish the difference between teasing and child bullying. While playful banter done all in good humor is completely fine and understandable, child bullying is unacceptable.
Siblings and playmates might tease your child, but it becomes a big problem when this mockery starts to affect your child mentally, physically, and emotionally. Teasing crosses the line into child bullying when it becomes upsetting, hostile, and continuous and hence needs to discontinue immediately.
Bullying is a deliberately nerve-wracking behavior via verbal, emotional, mental, or even physical methods. It may include negative acts such as thrashing, pushing, swearing, intimidating, and disrespecting just so that the tormenter can extort money and belongings from the tormented.
A few children bully by ostracizing their peers and spreading vile gossip and false stories about them. These bullies may even tend to use the internet, social media, and other electronic methods of communication, such as messages, emails, etc. to torment their peers and hurt them and also upset their feelings in the process.
It's significant to take child bullying into account earnestly and not just let it go as mere teasing but as something that children do not necessarily have to go through to toughen up. The effects can be severe and affect kids' sense of safety and self-worth.
In severe cases, bullying has contributed to major tragedies, such as recklessness, shootings, and even death!
Why do children bully at all?
There could be various reasons for child bullying or why kids may torment other kids. At times, child bullying at school might be because these children face problems themselves at home, and hence they choose to pick on kids because they need a victim whom they can oppress.
Obviously, this isn't the right outlet or way to express your repressed feelings. These bullies target an individual who appears emotionally, mentally, or more likely physically weaker than them.
They might even try to target someone who acts or otherwise appears to be different in a particular way than the rest. Bullies often try to control other children to assert dominance and simultaneously feel superior, popular, in control, or even important.
Undoubtedly, a few of these tormenters are larger, bigger, or physically stronger than the individuals they are trying to oppress, but that is certainly not the case always.
Common signs of child bullying
It is often hard to figure out signs of bullying in a child as a victim unless they explicitly come to you and tell you specifically that he or she is being bullied. Another explicitly visible sign can be that of physical abuse.
This can either be observed in person or even noticed subtly. Common signs of physical abuse include bruises, visible injuries, bleeding, etc.
Other than these apparent signs, there are more subtle signs that may be observed via your child's behavior. Parents might observe their kids acting a little strangely, contrarily, or even seeming to be excessively nervous, starving themselves, staying awake, and simply not doing things they had previously enjoyed a lot.
When children stop partaking in activities that they had participated actively in earlier, it might be a sign that your child is being bullied. The child might even appear to be sullener or more easily irritated than the normal. They might even explicitly start avoiding certain activities such as taking their regular route bus, refusing to go to school, etc. Such negative behaviors might implicitly just be occurring because of a bully.
What to do if your child is being bullied?
The best thing for you to help your child with bullying is to reassure them and restore confidence. Handling constant tormenting and child bullying can result in an erosion of a kid's self-confidence.
In the video below, parents and their children come together to discuss how bullying hurts and share their experiences. The video ends with lessons on child bullying that everyone should be treated equally.
One of the ways for how to deal with child bullying and undo this is by reestablishing the lost confidence. It is essential to reassure your child to spend his or her time with peers and mates who have an optimistic effect on him or her.
You should encourage your child to participate in extracurricular activities and reinvest his or her energies into positive building aspirations which help strengthen friendships and confidence.
It is also crucially important to develop a wholesome support system and a good listening ear especially during times and circumstances that are unusually difficult. You also have to make sure to reassure your child to tell you all about the positive aspects of their day and hear them out actively. This will make them realize that they aren't alone and hence will make them help overcome child bullying eventually.
Share this article on
Want to have a happier, healthier marriage?
If you feel disconnected or frustrated about the state of your marriage but want to avoid separation and/or divorce, the marriage.com course meant for married couples is an excellent resource to help you overcome the most challenging aspects of being married.
More On This Topic
You May Also Like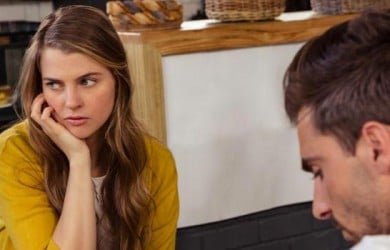 Popular Topics On Married Life