6 Casual Sex Encounter That Will Make You Think Twice
Those who are masters at casual sex know all the rules.

They are safe with their hearts and bodies. They regularly communicate about their needs and lay some ground rules so that neither person gets hurt.

But for the rest of us, casual sex is a constant journey that may feature more downs than ups.

For those who are still on the fence about whether or not to start hooking up casually, here are a few warning stories that may make you think twice about whether casual sex is really for you:
1. I got attached
Set boundaries! I know, I know. This is the biggest casual sex rule. Unfortunately, I didn't. My FWB situation went something like this: hook up, snuggle, sleepover, have breakfast together, and proceed to obsess over this guy for six months.
I wish I could say we got together and lived happily ever after, but actually, I just got my heart majorly broken. Oops. – Yujing, 27
It isn't uncommon for people to become emotionally attached to their sexual partners. Research shows that the oxytocin or "love hormone" released during sex boosts emotional intimacy in couples.
Oxytocin also reduces stress and has been shown to promote trust and bonding between partners.
With science like this backing the act, it's no wonder why people end up feeling so attached to their friend-with-benefits.
2. The judgement is real
There is a lot of judgment still for having casual sex, especially from girls. It's definitely not worth it to me to feel scorned by my friends or lectured about how I'm going to end up getting hurt. -Marissa, 24
Hookup culture has become a large part of life these days. Having a friends-with-benefits situation is more common now than ever before. Yet, many people, women especially, are finding themselves judged by friends, family, and other associates for engaging in this casual act.
There has even been a term for this called "slut shaming", or the act of stigmatizing women for being promiscuous.
3. The rules can get blurry
Me and my FWB thought we had everything down to a science. We had a huge list of rules, but the rules blurred pretty quickly.
Was a sleepover okay if you both had too much to drink and it wasn't safe to drive home?
And what if one sleepover turned into a cuddle-sesh and breakfast in bed? Basically, by the end, we had broken all the rules which made it unsurprisingly hard to move on from our arrangement. -Michelle, 20
If you're going to set out on a casual sex adventure, remember to set some ground rules and stick to them! These rules should be decided on by both partners.
A sample list of rules to keep your heart safe go a little something like this:
Define your desires. Be clear about what you want out of your casual relationship. If you're not looking for it to turn into something more, be upfront about it.

Do not kiss. Kissing is extremely intimate and has actually been proven to stimulate the reward center of the brain. Due to this intimacy, it's probably better left out of your sexual repertoire with a casual acquaintance.

Be respectful of each other, sexually and otherwise. You do not want to be disrespected in the bedroom, nor do you want your sexual partner to dish the dirt on you if you're not comfortable having other people know your private business.

Talk about love. What happens if you fall in "like" with one another?

Is your relationship a secret? It's best to discuss your privacy preference up front.

Discuss how you will end things. It's going to happen eventually!
4. I Got an STD
I had just gotten out of a four-year relationship with an old girlfriend when I had my first no-strings-attached hookup. I thought it would help me feel better. Instead, I got gonorrhoea.
My ex-said joked that it was my punishment for sleeping with someone so soon after breaking up. Yeah, it sucked. -Jake, 25
The Centers for Disease Control and Prevention shows that STDs are on the rise. There have been 1.7 million cases of chlamydia from 2013 to 2017, which is a 22% increase. Gonorrhoea instances have risen by 67% and syphilis by 76%.
If you're going to be having a casual relationship with someone, remember to be safe. Get tested regularly and use proper protection during every sexual encounter.
5. It just wasn't good
In college, I was determined to explore a 'situationship' and here's what I learned from the four partners I was with. Casual sex for girls is a big cosmic joke. I never finished once. – Lora, 22
One-night stands may sound exciting, but that doesn't mean it's going to be satisfying – especially if you are a woman.
Studies show that women are more likely to orgasm with a loving partner than a hookup encounter. This isn't a great statistic for the ladies looking to find satisfaction in a casual sex encounter.
6. The morning after sucks
Casual sex was great for me, until the morning after. I know as a guy I'm supposed to be cool with the whole love 'em then leave 'em thing, but I just wasn't.
The sex would be hot and then in the morning, I would almost feel sick about what happened. I took the whole 'guilt' thing as a sign that casual hookups probably weren't for me. – Adam, 30
Not everyone is capable of taking the emotion out of sex.
After all, sex is one of the most intimate things you can ever do with someone. Casual sex is a tricky game. It can leave you with unrequited feelings, make you feel guilty, or feel like a series of breakups one after the other.
If you are someone who gets attached easily or who isn't ready for the potential backlash from friends and family when they find out what you've been up to, casual sex may not be for you.
Share this article on
Want to have a happier, healthier marriage?
If you feel disconnected or frustrated about the state of your marriage but want to avoid separation and/or divorce, the marriage.com course meant for married couples is an excellent resource to help you overcome the most challenging aspects of being married.
More On This Topic
You May Also Like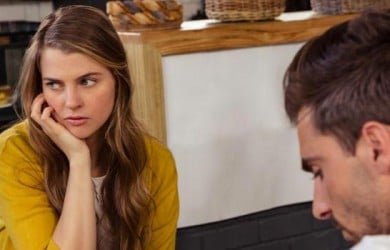 Popular Topics On Married Life