What Is Love Avoidant Behavior
The most basic definition of a relationship is a regular interaction between known individuals. It doesn't have to be pleasant or intimate. As long as there's a consistent interaction whether it's positive, negative, or neutral, it is a relationship.
Obviously, there are different kinds of relationship. You regularly interact with your business partner, client, spouse, and children, but that doesn't mean you feel and treat them the same way. Intimate relationships, legally married or not, is a very special type of relationship.
You build your future with your chosen partner. They are people you willingly entrust the welfare of your children and the person who supports you when you are most vulnerable.
That doesn't mean your world revolves around that person. A certain level of distance is needed to continue individual development even when inside an intimate relationship. There are people who want too much distance. They are called love avoidant behavior personalities.
Love avoidant characteristics
There are clear signs when your partner is a love avoidant. Here is a list if you're in a relationship with someone who values distance and their individual needs more than closeness in an intimate relationship.
Lacks physical intimacy

Will not commit to a future together

Avoids verbalizing their feelings of love

Constant flirting and infidelity

Refuses to communicate

Refuses to solve conflicts

Verbally abusive

Keeps secrets

No time for the relationship
Love avoidant behavior has most, if not all of the characteristics listed above. Their focus is clearly away from the relationship and is not constructively nurturing it.
How to deal with a love avoidant partner
As much as the best course of action is to walk away from such a selfish person it 's still our duty here in marriage.com as relationship experts to hope for the best.
People with such behaviors, especially love avoidant men, enjoy the benefits of a relationship but want to stay as a free agent and also enjoy its benefits.
It is a conscious or subconscious attempt to have the best of both worlds. Obviously, they can't tell their intimate partner/s that, so they have many excuses such as career, personal, and financial development to keep their distance while keeping the woman in their pocket.
They will resort to all sorts of emotional blackmail to keep the party going. That is why love addicts and love avoidants gravitate together.
One is a masochistic behavioral disorder while one is narcissistic. Dealing with love avoidant behavior is similar to anyone in the narcissistic spectrum. Appeal to their ego. They would never do anything that is not advantageous to them. You have to play the tyrant advisor that strokes their ego and validates their existence to feed their delusions of grandeur.
That is the only way they will feel a need to keep you around. If are asking, do avoidant attachment men feel the love? Yes, they do, but they would still love themselves more than anything. Women are the same, but for some reason, women are more public and assertive when they have this disorder.
It would be more of a give-and-take relationship than an owner-possession relationship, but it is its still an unhealthy dysfunctional relationship.
It is practically impossible to have a healthy relationship with anyone in the narcissistic spectrum such as a love avoidant. They will always consider their partner as a bug that has the honor of basking in their glory.
How to love someone with avoidant personality disorder
Is it possible for love avoidants to love someone back? Are they even capable of love in the first place? Yes, they are capable of love. They just have way too many walls protecting themselves that they act like they don't know how. If you are in a serious relationship with a love avoidant, here are some things you need to know.
Have they always acted this way? Is it possible that you or someone in their past have turned your partner into a love avoidant? Were they in other healthy relationships only to turn into a love avoidant after a breakup? Did they act normal for years only to change after an incident?
Love avoidant behavior is sometimes a narcissistic trait, but it can also be a defense mechanism. It is also the actions of someone who has been hurt before and does not want to be hurt again.
Learning about their past is a good way of differentiating the two. Most narcissists grow up with a condescending personality, while some people turn into love avoidants after an emotionally traumatic event. If you are able to identify an incident such as infidelity, domestic abuse, or childhood trauma that turned your partner into a love avoidant then, there's a good chance that they are only acting out a defense mechanism.
It's recommended to go through couples therapy to fix the issues
If you are able to dig through their past and they are willing to move forward with your relationship to fix it, then there's a good chance the person cares about you and your relationship. On the other hand, if you can't figure out why they are emotionally distant from the get-go and unwilling to discuss the matter further, coupled with other narcissistic flags, then just walk away.
Having an intimate relationship with someone suffering from a love avoidant behavior is like shooting yourself in the foot.
You are entering a world of disappointment and pain. Unless you are also suffering from a form of masochistic disorder such as love addiction, then you are in for an emotional rollercoaster ride.
The symptoms of a love avoidant show that they are either predators, prey, or both.
A lot of psychopaths were victimized by someone in their past. If you happen to fall in love with one, identify which category they belong before engaging in a relationship. We may not be able to control who our hearts choose, but we will not get into a relationship until the brain makes up its mind.
Protect yourself by identifying what kind of person they are before involving yourself in a serious relationship. Love avoidant behavior may not be something that could leave you lying dead in the woods, but it can tear your soul apart.
Share this article on
Want to have a happier, healthier marriage?
If you feel disconnected or frustrated about the state of your marriage but want to avoid separation and/or divorce, the marriage.com course meant for married couples is an excellent resource to help you overcome the most challenging aspects of being married.
More On This Topic
Recent Articles
You May Also Like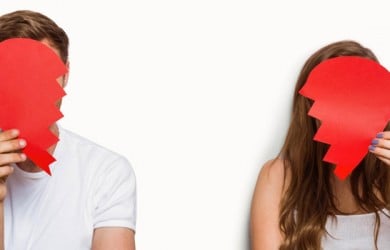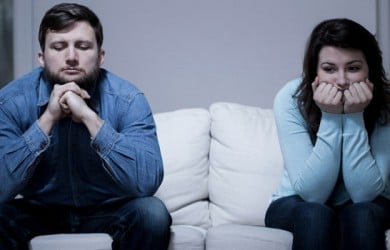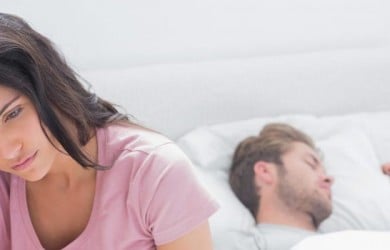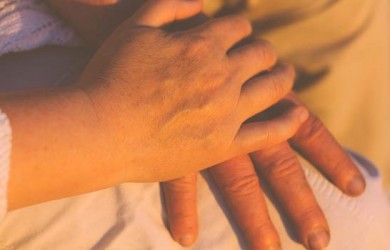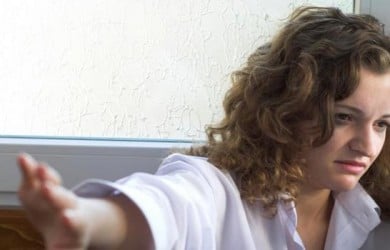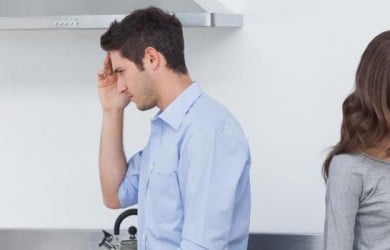 Popular Topics On Marriage Help