Loving Someone With Avoidant Attachment Style : 10 ways
It's hard enough to love someone with any kind of attachment style, but when the person you love has an avoidant attachment style, this can make things even more complicated. Avoidant people tend to be very independent, self-sufficient, and private—which isn't always easy for a partner or spouse.
With this being said, there are tips for loving someone with an avoidant attachment style. Here are 10 ways you can do this, as well as how to be in a relationship with an avoidant attachment style.
Avoidant attachment in romantic relationships explained
If you've heard about the several types of attachment styles, you may have wondered about them. You may have even asked yourself, "What is an avoidant partner"?
On this note, the avoidant attachment style in dating is a personality style in which people are uncomfortable with intimacy and have a low desire for closeness. They avoid being close to others and are often preoccupied with their own thoughts and feelings.
When dating avoidant attachment people, they are more likely to be self-reliant and independent, but they may also display signs of low self-esteem or social anxiety. They may feel uncomfortable when they're alone or not busy with other people, so they tend to fill their free time with activities that involve other people.
People with avoidant personalities in relationships may have also experienced neglect or abuse in childhood, which can make them fearful of getting close to others. But it also might be because they haven't learned how to trust other people yet — perhaps because they don't remember feeling safe as children.
They often feel like they're missing something important when they see couples enjoying each other's company or being affectionate with each other. However, this isn't true — it's just that their brains process romantic relationships differently from most people's brains.
3 primary causes of avoidant attachment
There's no one cause of an avoidant attachment style, but there are a few common factors that can contribute to it. Here are three leading and possible causes of an avoidant attachment style.
1. Childhood experiences
People who grew up without their biological parents or who experienced severe abuse or neglect may develop an avoidant attachment style as a way of coping with these experiences.
They may feel that forming close relationships is too risky because they don't want anyone else to leave them as their parents did. Some people may also use alcohol or drugs as a way of numbing themselves from their emotions. In this way, they can avoid feeling pain and avoid forming close relationships.
Related Reading: 

How Childhood Trauma and Attachment Styles Show Up In Marriage?
2. Traumatic experiences
Traumatic experiences in adulthood can also lead to an avoidant attachment style. For example, people who have been through a divorce or the loss of a loved one may be wary of forming new relationships because they fear being hurt again.
When loving someone with avoidant attachment, these people may be angry and hurt by the loss of their relationship, which can make them feel like they don't want to get close to anyone again.
They may also worry that they're not good enough for other people or that they will lose any new relationships they form.
Related Reading: 

How to Move Past Shared Trauma as a Couple
3. Harsh parenting
A harsh or inconsistent parenting style can also lead to an avoidant attachment style in adulthood. For example, parents who are emotionally unavailable or unresponsive may cause their children to feel abandoned and rejected.
Children with these types of parents may learn to avoid forming close relationships because they fear being rejected by others as well. So dating someone with avoidant personality disorder can be severely caused by dysfunctional styles of parenting.
10 tips on supporting and loving your avoidant partner
When loving someone with avoidant attachment, here are some tips you can use to support them and their emotional needs.
1. Foster a sense of trust and security
When learning how to love an avoidant, the most important thing you can do for an avoidant partner is to create an atmosphere of safety.
You need to create a place where they can feel comfortable expressing their feelings and being vulnerable with you, because this will help them open up emotionally.
You can do this by listening to them attentively and without judgment, making sure that they know you care about what they have to say.
You should also be mindful of the way you communicate with them; avoid being critical or judgmental and instead focus on helping your partner feel validated.
Related Reading: 

15 Ways on How to Build Trust in a Relationship
2. Consider how they perceive needs
As we stated earlier, avoidant partners often have a different way of viewing needs. They may think that needing anything from another person means they're dependent on them, which will make them feel vulnerable and scared.
So if you want to learn how to communicate with an avoidant partner, it's important to understand how they view the concept of 'needs' and why it might be difficult for them to express their feelings.
For instance, if your partner needs time for themselves, don't interpret this as them being self-absorbed or not caring about you.
Instead, view it as a sign that they need time to recharge their batteries and get back in touch with their own emotional needs.
3. Do not try to control their behaviors
The whole point of this avoidant personality relationships article is to help you understand how to support an avoidant partner. But that doesn't mean they need you to control their every move. In fact, doing so will only make things worse because it makes them feel like they have no control over their lives.
So instead of trying to change your partner or control them with demands, try asking them what they need from you instead. This is a great way to make them feel more in control of their own lives and give them the space they need.
Related Reading: 

5 Signs You are a Dominant Partner in a Controlling Relationship
4. Don't invade their personal space
You might be so used to being in each other's space that you don't realize how much your partner might actually need their own space. But if they are avoidant, then chances are they have a hard time sharing their thoughts and feelings with others—especially when it comes to intimate relationships.
And this means that when learning how to love someone with avoidant personality disorder, they need plenty of room to think and process things on their own. So instead of trying to force them into a conversation when they're clearly not ready, try giving them the space they need.
5. Give your partner some time to themselves
You might not be able to give them time alone when dealing with avoidant personality disorder romantic relationships, especially if you both work full-time jobs and have kids. But if you can, then offer it as often as possible.
This will help your partner feel safe and secure in their relationship with you. They need to know that you're not going to push them into any kind of emotional connection if they don't want it. And this will go a long way towards helping them feel comfortable around you.
Check out this video to understand the importance of me-time in the relationship:
6. Clarify your expectations regarding physical intimacy
If you're trying to get your partner to open up to you, then it can be helpful if you know what they want from their relationship with you. Do they want more physical touch or less? Do they just need some reassurance that everything is okay between the two of you?
Or do they want something more dramatic like a change in your sexual relationship? If there's an issue that needs addressing, then make sure both of you know what it is.
7. Don't take rejection personally
When learning how to deal with an avoidant partner, it can be hard not to take rejection personally, especially when you've been working hard at opening up to your partner. But it's important to remember that this isn't about you as much as it is about them and their needs.
If they don't feel comfortable enough with you yet, then there is nothing wrong with taking a step back so that they can get used to having these conversations with someone else who might not be so scary.
For example, if they're having difficulty opening up to you, try asking them if they have a friend who might be more comfortable with discussing these things.
8. It is better to avoid criticizing them
If you're going to be a good listener, then it's important not to criticize or judge your partner. This can be hard when something they are saying rubs you the wrong way, but it's crucial that you don't make any negative comments about what they are sharing with you.
The only exception might be if they say something that is clearly hurtful or offensive—then it might be appropriate for you to gently correct them so as not to continue down this path of negativity. Remember you have an avoidant partner, so criticism will do more harm than good.
Related Reading:
9. If they withdraw from the conversation, try to continue it later
If your avoidant partner checks out, then it's important that you don't take it personally. It could be that they just don't want to talk about what you're saying, or perhaps they are feeling overwhelmed by the conversation and need a moment alone to process what is going on.
If they do check out, then it's important that you continue the conversation later. You don't want to push them into doing something they don't want to do. This could cause them to withdraw even further and cause unnecessary conflict between the two of you.
10. Acknowledge their feelings and thoughts
If your avoidant partner is upset, then it's important that you validate their feelings. Let them know that you understand what they are going through and why they feel the way they do.
You can do this by using phrases like "I see how that could be difficult for you" or "I can understand why this is upsetting to you." This will help them feel like you are listening to them and that their feelings matter.
Takeaway
We hope that these tips for loving someone with avoidant attachment will help you to better understand your avoidant partner, and show them that they are worthy of love and affection.
It can be difficult to have a relationship and love someone with an avoidant personality, but if you try hard enough and put in the effort, then it's possible for both of you to have a happy and fulfilling future together.
You may also help them further by encouraging them to seek counseling. This will help them to understand their own emotions and how to express them. Additionally, it will help them learn how to interact with others in a more appropriate manner.
Share this article on
Want to have a happier, healthier marriage?
If you feel disconnected or frustrated about the state of your marriage but want to avoid separation and/or divorce, the marriage.com course meant for married couples is an excellent resource to help you overcome the most challenging aspects of being married.
More On This Topic
Recent Articles
You May Also Like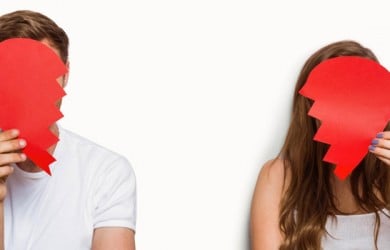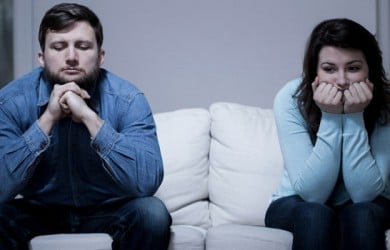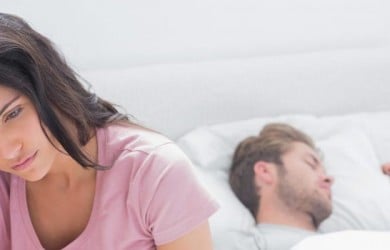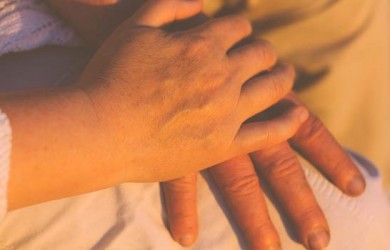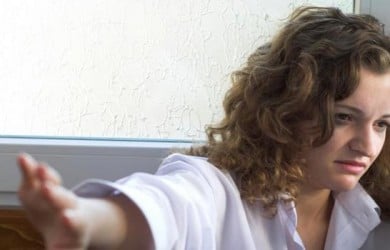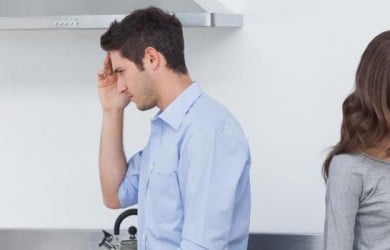 Popular Topics On Marriage Help