Love Addiction Cycle: 4 Tips to Deal With It
A "dance," almost a tango of pushing and pulling, comes to mind when considering the love addiction cycle with the avoidant.
While neither wants the closeness that a genuine partnership or bond brings, their connection is tragically romantic when considering the propensity for true intimacy if each were able to overcome their individual struggles.
The idea of continuously searching for someone who will become a twin flame to ride off into the sunset, is enticing, but there is a fear of being left or abandoned.
That could be the reason for the attraction to a partner that's already emotionally unavailable, that the love addict has to continuously chase the love avoidant.
The relationship addiction for our "subject" is a longing that is never satisfied, an unrequited love. There is a particular manipulation and sense of power for the avoidant by withholding attention, love, and often sex.
Related Reading: 

12 Signs an Avoidant Loves You
Can a love addict and love avoidant have a relationship?
The love addiction/love avoidant couplehood is prevalent. Nothing is impossible, but that doesn't make it healthy or okay for the individuals to be in this sort of equation.
These personalities seem to seek each other out. The individuals in the partnership seem to thrive on the pattern they have going for them, where they maneuver their way towards closeness and then rip the rug out from underneath each other.
An avoidant individual appears harsh and unfeeling, but the opposite is actually the case. It's suggested that an avoidant is, in fact, frightened of intimacy and, therefore, will avoid it because they're unable to bear the intimacy even if they secretly desire it.
The addict will find themselves the victim of passive-aggression at the hands of the avoidant, the silent treatment, cold shoulder, criticisms, or anything that keeps a wall between them.
But the avoidants find themselves the victim of the addict where the partner is clingy, to say the least, and an avoidant is incapable of expressing boundaries, with the only fathomable response being to shut down.
It's toxicity at its finest, but looking at it from an entirely different perspective, if these two were to find their way into recovery to work through what were likely childhood traumas, they might be the perfect couple.
Opposites do attract and often make some of the best partnerships.
Related Reading: 

How to Get an Avoidant to Chase You- 10 Ways
What causes the love addiction cycle?
The love addiction cycle, simply put, is ultimately driven by fear. The addict has a deep fear of abandonment. The avoidant has a fear of intimacy. These clash yet feed each other.
To avail the abandonment fear, the partner finds the avoidant's fear of intimacy a challenge albeit appealing because it responds to the relationship addict's desire always to feel the "high" associated with chasing that new love, searching for the perfect match. T
he avoidant feeds the addict's "addiction."
Check out the connection between attachment issues and love addiction:
Relationship cycle for love addict and avoidant
When learning of a love addiction cycle, it might not conjure an exciting vibe initially.
Still, the love addiction can indeed be severe for the individual since it interferes with the capacity to engage in a healthy, authentic partnership, an emotional and mental "wound."
The

emotional cycle of the love addict

includes signs and symptoms of addiction, as you would see with substances in that the individual can experience moments of defensiveness and paranoia plus episodes of withdrawal.

The love addiction cycle is one that causes the partner to garner what are truly romantic thought processes, putting unreasonable expectations on an

avoidant partner

.

With an incredible fear of being left or abandoned, the love addict will do whatever they need to ensure that doesn't happen.
The suggestion for the cause of the mindset is a lack of childhood care and nurturing, and a need to now fill that void even if that means they become involved with someone toxic or abusive.
Neglect from a primary caregiver leaves a child with the idea that they're not wanted or loved. Eventually, the person can become reliant on love, searching for that individual who will give them what they missed as a kid, an impossibility for the average mate.
When the

cycle of relationship

is not fulfilling the unmet needs, a love addict can become resentful of their partner.

Ultimately, partners begin to separate themselves from addicts who panic, grow depressed, and finally are ravaged by loneliness until they decide to look for someone new to start the addictive relationship cycle of "healing" again.

The avoidant is typically the partner to which an addict is drawn and vice versa; the avoidant is attracted to the addict's neediness since these individuals desire attention. As a child, the avoidants were often abandoned or traumatized in some way.
With the anxious-avoidant cycle, the avoidant has an intense fear of intimacy and need to protect by walls so the addict isn't able to get too close. Although the partner wants to keep the addict's attention so the individual will seduce and cater to the fantasies an addict is famous for.
Over time each addict allows paranoia,

emotional abandonment

, and fear of intimacy to rule the relationship. Yet, each is addicted to their partner in a manner reminiscent of, "can't live with them, can't live without them."

When the partnership does come to a progressive end, the mates will either remain separated and find other similarly addictive personalities to start the cycle or come back together to resume their troubled

addictive relationship cycle

.
The only problem is that the more times they do this without the intervention of adequate counseling to attempt to become a healthy couple, the issues will magnify and the more damaging the behavior will be.
Check this book offering tools and exercises for individuals working through love addiction/love avoidance.
Addictive relationship patterns vs. healthy relationship patterns
Check out the differences between addictive relationship patterns vs. healthy relationship patterns:
The love addiction cycle means the individual's mindset remains focused on the idea of a partner saving them with the mate having the addict's childhood traumas or fears of abandonment projected onto them.
Of the varied types of love addicts, a

commonality is codependency.

Codependency

is an "unhealthy overreliance on someone plus a disregard for one's boundaries and needs."
The cycle of relationship addiction dictates a typically toxic relationship with an avoidant personality.
The codependency dictates that the addict will enable

dysfunction, people-please, and partake in caretaking

. The two addicts in a relationship play off of each other's unhealthiness.

They will experience

poor communication

. The individual will suffer from

low self-esteem

and self-worth. With interactions with those surrounding them, there will be compliance, control, avoidance, and denial as the method used in order to relate with them.

The addiction is more of an

addiction to the fantastical thought processes

they carry for love. Usually, the addict becomes involved with other people with whom they can bond over "traumatic wounds."

The healthy individual
The extremeness of a love addict would seem unnatural, to say the least, for a healthy partner.
With someone who has not experienced trauma or emotional or mental affliction, there is a

greater sense of stability

, a point of calm and relaxation, and an acknowledgment of a system of support not only from a mate but those in your surrounding circle.

The way love progresses is more of a gradual progression, a steadiness that the addictive personalities would find too slow and probably dull. A couple with trust and confidence in their partner has no issue with

independence, self-sufficiency, individuality, or freedom

to be who they are and have their own space.

There's a

well-rounded dynamic and wholeness

for the partners as individuals and a couple. There are boundaries and intentions that each person honors and respects. Open, honest, vulnerable communication is shared, respected, and appreciated.
Related Reading: 

15 Signs of a Healthy Relationship Between Couples
Can love addicts have a healthy relationship?
The addict's relationships mean to fill voids. Usually, the addict will seek out another addict, usually an avoidant, and these individuals need each other to complete the other.
The dynamics are intensive, always "on," never relaxing or calm but instead a thrill ride but rarely sustainable with no intimacy.
Each person is too preoccupied with the other person. So, there is no sense of being individual but always tied to the relationship with no boundaries set and a poor communication style, generally passive-aggressive interactions.
With an addict, you will often wonder if you hear the truth, worry about being manipulated, receive insults, controlling behavior, shaming, blame, lack of loyalty, and no one will take responsibility for their behavior.
If there were time spent without the partner, it would instigate suspicion, fear, paranoia, and anxiety.
In answer to the question, can love addicts have healthy relationships- not without receiving outside counseling to repair the trauma they've experienced. The affliction is obviously too great to be able to separate the fantastical ideology from what is real.
4 tips to stop the love addiction cycle
As it is, the love addict focuses more on the fantastical components of love. How the individual can continue to get the "intoxication" that comes when love is new, exciting, fresh, and exhilarating.
But when it comes to stopping this cycle, here are a few things that could help:
1. Acknowledging the existence of the problem
One of the primary steps when attempting to break the love addict-avoidant pattern is understanding that there is a problem. If an addict doesn't realize something is wrong, they're not going to make an effort to seek help.
2. Educate yourself on relationship addiction
For those who are somewhat familiar with what's going on, it's vital to educate on what is relationship addiction. There are some excellent books on the subject with varying perspectives meant to help you gain insight from every angle.
3. Take steps to create the change
It's vital to own the problem, understanding that you are the one responsible for creating change in your life. You might want to place someone else in the position to carry that responsibility, but in order to recover, grow, and move forward, it needs to be you.
Related Reading: 

6 Easy Steps to Inspire Your Spouse to Change for Better
4. Don't let your willpower diminish
A healthy change is absolutely possible with nothing standing in the way of that except for your own will. That doesn't mean it's easy. Not many people cradle change, but when you put in the effort and persist, you become empowered by it.
You'll find with this podcast, guidance on healing love addiction, and love avoidance in relationships.
Final thought
When reaching out for help, it's essential to be honest and forthright with the professionals you work with.
The only way to become the strong, most brilliant version of yourself is to share the truth with yourself and everyone around you so you can authentically heal. This would be a first step in the right direction.
Share this article on
Want to have a happier, healthier marriage?
If you feel disconnected or frustrated about the state of your marriage but want to avoid separation and/or divorce, the marriage.com course meant for married couples is an excellent resource to help you overcome the most challenging aspects of being married.
More On This Topic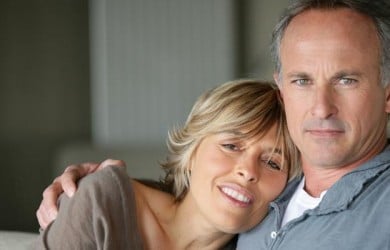 You May Also Like