15 Signs of an Avoidant Partner and How to Deal With It
Childhood experiences form attachment styles that ultimately develop into future relationship behaviors. An attachment is a way in which individuals establish bonds. Follow these studies to learn about attachment styles.
When these are unhealthy, it's generally due to trauma from either a past relationship or childhood experience. One such attachment is avoidant.
Signs of an avoidant partner include the inability to commit. The person will invariably push mates away even if these partners are ideal for them with the notion that it prevents them from getting hurt despite ending up with no one.
Related Reading: 

4 Types of Attachment Styles and What They Mean
What is avoidant attachment in relationships
The suggestion is that an avoidant attachment partner wants to correct past traumas experienced either from a previous partnership or an unfortunate childhood by subconsciously seeking out comparable situations resulting in destructive patterns.
The traumas have negatively affected the individual's ability to establish a bond with a mate, develop a connection, or "attach" in a healthy manner.
The reason is typical is that a primary caregiver did not consistently meet needs when the person was a child. The feeling is that there will be no partner that can do so either, nor should they anticipate relying on anyone.
Related Reading: 

Avoidant Attachment Style – Defination, Types & Treatment
5 Characteristics of avoidant partners
Children who lack a caregiver's sensitive response to distress or personal needs will self-soothe and become independent emotionally and physically, ultimately developing an avoidant personality relationship with not only their caregiver but everyone who comes into their lives from that point.
Some of the characteristics a mate can anticipate when dealing with an avoidant partner include:
Lack of intimacy

or emotional closeness

Past negative traumas are suppressed

Withdraws or is challenged when faced with conflict or unsettling situations

Fiercely independent with a strong sense of self-esteem and focus on personal needs while viewing others in a negative light
Instead of allowing a child to self-soothe, it's vital to present an atmosphere where kids feel like care is always available, and they are safe.
From a young age, expressing emotions and needs is essential, and having those met with sensitivity can ultimately prevent becoming a dismissive-avoidant partner in a romantic relationship.
15 Signs of an avoidant partner
In a healthy intimate partnership, the goal is to balance autonomy and interdependence plus having a degree of distance and yet the all-important closeness.
Unfortunately, when an avoidant partner takes a stance of sheer distancing and autonomy, intimacy can grow nonexistent, and the relationship's overall health can ultimately be affected.
Check these clinic notes for a better understanding of the condition. What are some signs of an avoidant partner? Let's go over these.
1. "Commitment" is an intimidating word
In an attempt at understanding the love avoidant, one thing to recognize is these individuals will withdraw from conversations about the future of any long-term planning.
Instead, love avoidant behavior means there will be vagueness when questioned on their needs or desires.
If you make a suggestion that might establish a connection, the avoidant might hint that it's a good idea but then move on to another topic.
Avoidance coping in relationships dictates that the individual will likely end most partnerships before a mate hurts them first.
2. Good translates to not-so-good to the avoidant
One of the signs of an avoidant partner is their innate desire to sabotage each partnership they become involved in despite the union moving along really well.
The avoidant will sulk, behave childishly, become picky or critical, anything that will push a mate away.
You might believe the connection is growing closer and hope for more commitment, but when this is sensed, there is push back and a suggestion that you see less of each other.
3. The past is more of a focus than the present
It isn't easy to know how to deal with an avoidant partner when the mate begins to fantasize about previous lovers in a way that makes it feel as though the relationship exists in the current time.
It's almost as though it's something that needs closure, leaving them emotionally unavailable for their present partnership with you.
4. Independent to a fault
Regardless of what transpires between the two of you, your mate with the avoidance issues likes to believe there is nothing they can't handle on their own.
The feeling is that the only person an avoidant can rely on is themselves. No one else responds to their needs sufficiently, nor can anyone deal with a crisis with or for them.
Ultimately, the belief is they will get hurt if they allow someone in, so they put up blocks and endure everything independently.
5. Trust issues
Signs of an avoidant partner include suspiciousness, difficulty trusting anyone. Your avoidant love partner will face challenges seeing you positively and will find a reason to disbelieve your actions are in their best interest.
The notion is that you plan to take advantage of them or expect to infringe on their freedoms.
Related Reading: 

8 Signs You Have Trust Issues and Effective Ways to Tackle Them
To know ways about overcoming trust issues, watch this video:
6. Signals are crossed
It's challenging to know what to do when an avoidant partner pulls away because, in the next moment, they might try to bring you closer only to then express a desire for distance.
While you hear one thing from your mate indicating the possibility of establishing closeness, the actions contradict those words spoken because your partner makes themself unavailable for bonding by becoming involved in numerous other activities.
7. Private planner
You'll recognize signs of an avoidant partner in your life when your mate makes decisions for themself and you without discussing them, including vacations, financial, business, or general plans, only to tell you after the fact when you cannot make changes.
Your mate is an individual who enjoys acting "solo" instead of collaborating with another person, including their significant other. The avoidant tends to be exceptionally secretive.
8. Selfish when it comes to affection
You might only see moments of affection during sex, and even that might become limited as the bond appears to deepen or the connection grows stronger. If the avoidant tells you they love you, it will likely be infrequent and lack emotion.
Related Reading: 

How to Deepen Your Connection With Your Partner
9. Priorities are skewed
In some cases, a love-avoidant partner will carry stringent rules with an unwillingness to be flexible.
Still, they need to clarify that specific aspects of their life will deem priorities over the partnership, such as their freedom, career, and perhaps their family.
Often at the start of a relationship, there will be a conversation regarding the conditions for initiating a romantic connection, including setting straight that there will be no significant commitment or possibility of living together.
10. Keeping a distance
One of the signs of an avoidant partner is maintaining a degree of distance. If conversations become too relationship-based, there could be a threat that your mate will walk away if the discussion gets too deep.
An individual with avoidance issues desires to detach from conflict or feel challenged in a discussion.
Related Reading: 

How Distance in a Marriage Can Damage Your Marital Relationship
11. Complainers or critical
With a love avoidant personality; the mate is fast to complain or critique flaws or faults. The standards for your partner are to such a degree that it's almost impossible not just for you to meet but anyone else in the person's life.
The avoidant's focus is what could be better or what is not working ideally instead of attempting an optimistic approach to the partnership, ultimately stunting its growth which is genuinely their goal.
12. Communication is not a strong point
Your need to communicate, a text or a phone call, to establish a deeper connection is met with frustration when your mate is away on business or with friends for the evening.
There is a strong desire to respect their freedom and independence without "check-in" or having countless conversations.
Related Reading: 

The Importance Of Communication In Marriage
13. Unfriendly
Unattractive signs of an avoidant partner are their tendencies to not acknowledge other people's feelings, including your own.
When you express feelings or respond to them in an emotional context, their reaction is to imply that you're overly sensitive instead of providing comfort or support.
Your mate will come across as cold, unfeeling, and unfriendly since they will rarely disclose emotions that they experience.
14. Unavailable
In moments where you need a shoulder or someone to be there for you, your mate will find reasons why they have something more critical to take care of.
Since their freedom is most important to them, it's confusing why you depend on them.
They prefer independence and handling their problems and want you to do the same thing.
15. Clingy
In that same vein, avoidance issues disallow your mate from becoming clingy, and they can't tolerate a mate becoming needy or clingy in any context. At the first sign of co-dependence, your partner will find a way to end the relationship and move on.
Related Reading: 

10 Healthy Steps to Fix a Codependent Relationship
5 Ways to deal with an avoidant partner
When you recognize signs of an avoidant partner in your relationship, you need to consider whether this is something you want to put effort into.
It might require you to agree to participate in counseling to make a healthy go of the partnership.
That might be a challenge to get an avoidant partner to agree to such a commitment. Other ways you can work with a mate enduring these issues include:
Allow your mate plenty of freedom and independence. That looks like

personal space

to explore their interests and what they deem priorities.
When your partner doesn't feel you're infringing on their time or expecting too much from them, they won't find it necessary to withdraw. If they do, let them, so they come back.
The

avoidance issue

is not a personal attack against you, so don't take it as such. This is a past trauma brought forward into your mate's current relationships, all of them. It's not about you.

Ensure that you express what you

value

with the partnership and reinforce the

positive attributes

that mean something to you.

Listen

with an understanding frame of mind if your mate attempts to express issues or feelings. Don't attempt to mend since the avoidant is stringently independent, but care and respond to needs.

Each of you should set

healthy boundaries

at the beginning of the partnership that, as individuals, both respect. Some things you will need and others will not be tolerated. That should be understood.

You have

differences

as with any couple; accept those and respect them.
Despite past childhood experiences, it is possible to find and create a healthy partnership if the two of you are committed to seeking a way to heal that past trauma to make the relationship work and help the individual with the attachment issues.
You might need to allow more time and extra space for your mate, and your partner might have to force themself to glance into a future commitment, but neither of you are alone.
It's vital to reach out for counseling to guide you through the challenges in the most effective way. Follow here for research on varied avoidant attachment issues.
Conclusion
There are signs of an avoidant partner for those attempting to decipher what is an avoidant partner.
Most of these involve fierce independence, not relying on others, lacking a great deal of emotion, withdrawing when it comes to conflict or discussions relating to the future.
A relationship with this person can be challenging, and in some cases, you might want to run away and find out how to get over an avoidant partner. Unfortunately, you can't control who you fall in love with.
It's essential to be supportive of your mate, especially since that has been lacking in this person's life to this point.
An excellent place to start is researching the issue and then finding the best counseling professional who can guide you through helping the individual to heal.
While the process will be challenging, it won't be impossible, and the results will be worth it.
Share this article on
Want to have a happier, healthier marriage?
If you feel disconnected or frustrated about the state of your marriage but want to avoid separation and/or divorce, the marriage.com course meant for married couples is an excellent resource to help you overcome the most challenging aspects of being married.
More On This Topic
You May Also Like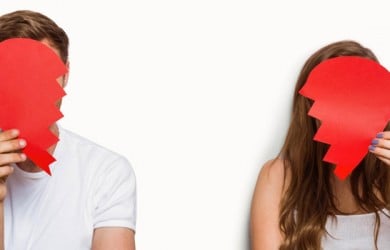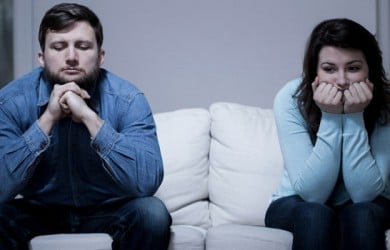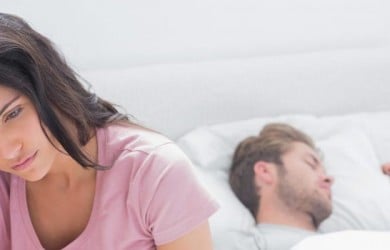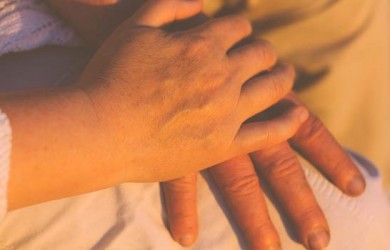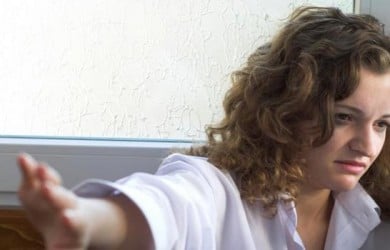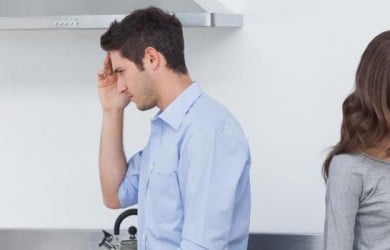 Popular Topics On Marriage Help