How to Make an Anxious Avoidant Relationship Work: 15 Ways
Early in childhood, we develop attachments to our parents and other significant caregivers in our lives. These attachments set the stage for our future relationships.
If we learn through early attachments to parents that we can trust other people to care for us, we will become secure and capable of forming a healthy bond with a partner when we reach adulthood.
On the other hand, if early attachment figures do not consistently meet our needs or are abusive toward us, we will learn that we cannot always trust people. If this is the case, you may develop an unhealthy attachment style.
Below, learn how to make an anxious avoidant relationship work by understanding the origin of attachment issues and how to heal them.
What is an anxious avoidant relationship?
An anxious avoidant relationship occurs when one partner has an anxious attachment style and the other has an avoidant style. Such attachment styles develop in individuals who do not consistently have their needs met during childhood.
People who do not trust their parents and other caretakers to meet their needs will decide that the world is unsafe and they cannot rely on others. To cope with this attachment pattern, a person with an avoidant style will become incredibly self-reliant, avoiding intimacy with others for fear of being hurt.
On the opposite end of the spectrum, the anxiously attached partner will be overly clingy and needy, constantly fearful that their partner will abandon them. A person with an anxious attachment may repeatedly request reassurance and become fearful if their partner wants time to themselves.
The anxious avoidant relationship is what unfolds when people with these two attachment styles come together.
Can anxious-avoidant relationships ever work?
An anxious avoidant relationship can be challenging. When anxious and avoidant attachment styles come together, they oppose one another. The person with the anxious attachment style wants constant reassurance, while the avoidant partner will feel smothered by their significant other's needs.
This can create a toxic cycle, in which the anxiously attached person clings to their partner, and the avoidant pulls away, feeling uncomfortable with their partner's need for closeness and reassurance.
While the avoidant and anxious relationship can be difficult, these two personality types can make a relationship work if both are willing to put forth the effort.
Learning how to make an anxious avoidant relationship work requires both partners to develop an understanding of attachment. Both will also need to learn about their attachment styles and what triggers them to behave in an unhealthy way in relationships.
10 signs an avoidant loves you
Avoidant relationships can be confusing because your partner may seem to be connecting with you one moment only to pull away the next. If you're in such a relationship, you may wonder if your partner cares for you at all.
The 10 signs below can help you to determine whether your avoidant partner loves you:
1. They claim you as their partner
Even being in a relationship can create fear for someone with an avoidant attachment style. Many people with the avoidant style choose to stay single or away from committed relationships because of their attachment issues.
If someone with an avoidant attachment style refers to you as their significant other, this is a clear sign that love is blossoming because entering a relationship is a big step for them.
2. They're willing to spend time with you
Too much time spent together can feel smothering to a person with an avoidant attachment style. If your partner is willing to get together with you, even if it's not as often as you'd like, they are likely developing feelings for you.
Related Reading: 

11 Ways to Spend Some Quality Time With Your Partner
3. Small gestures suggest that they care
Direct statements like "I love you!" can be uncomfortable for the avoidant personality. Instead, you can tell an avoidant loves you if they make small gestures to show their love.
This can include bringing you a coffee in the morning or filling your car with gas. These small acts of kindness are a more comfortable way for someone with an avoidant personality style to express their love because they do not require deep conversation or vulnerability.
4. They are slowly sharing personal details with you
In an anxious and avoidant relationship, the avoidant partner will take some time to open up to the other person. When your partner with an avoidant attachment style begins to share personal details with you, this is a sign they are falling for you.
5. They are starting to show physical affection
Public displays of affection are not common in an avoidant and anxious relationship because the avoidant fears intimacy, including physical intimacy. If your partner is showing physical affection, they care for you deeply.
The avoidant attachment style may not make grand gestures, such as kissing you publicly, but a pat on the back or squeezing your hand indicates that they're trying to build physical intimacy.
Related Reading: 

13 Easy Ways to Show Your Affection in a Relationship
6. They're bonding with you, even if it's in small ways
Bonding can be scary for someone with an avoidant attachment style because it requires them to open up and become vulnerable. If your partner attempts to bond with you, they will be interested in your hobbies and preferences, even if they do so in small steps.
7. They've introduced you to friends and family
Committing isn't comfortable for someone with an avoidant attachment style, so if they're willing to introduce you to people close to them, this is a clear indicator that they're serious about you.
8. They begin to confide in you
Sharing secrets is a big step for people who show avoidant attachment in relationships. This is a positive sign if your partner is willing to disclose personal information to you. They become comfortable with you when they begin to trust you with their secrets.
9. They show emotion
Being vulnerable isn't a common skill for people with an avoidant attachment style, so if they're starting to share emotions, they're in it for the long haul. Avoidants don't show emotion to just anyone, so this should make you feel appreciated when they begin to open up.
10. You notice them attempting to make you happy
An avoidant who loves you will try to learn what makes you happy, and then they'll do those things. For instance, if you enjoy dinner at a certain restaurant, they will begin to plan dates at that location. Or, they may show affection in a way that you prefer.
Related Reading: 

Can your Partner Make you Happy?
15 ways to make an anxious avoidant relationship work
So, what is the secret of how to make an anxious avoidant relationship work? Knowing about these attachment styles and what makes them tick is essential.
Below are some strategies that can teach you how to be in a relationship with an avoidant attachment style, especially if you're anxiously attached.
1. Understand that your attachment style is contributing to the relationship problems
In any relationship, both partners create and maintain problems, which is no different in an anxious-avoidant attachment relationship. While your avoidant partner may bring challenges to the table, the truth is that your anxious attachment style can also come with problems.
For instance, when triggered, you may become overly clingy and dependent, making your avoidant partner feel smothered. Recognizing this pattern between you is the first step in ending it.
Related Reading: 

30 Common Relationship Problems and Solutions
2. Remain empathetic toward your partner
It's easy to become offended or take things personally when someone with an avoidant attachment style seems to reject you or pull away when you attempt to connect. Instead of becoming angry or upset with your partner, try to empathize with them.
Remember, they're struggling with a deep fear of connection and intimacy and aren't trying to be cold or distant. They're simply human beings trying to protect themselves from pain.
Related Reading: 

How to Build Empathy in Relationships
3. Communicate your needs
Healthy communication is beneficial for promoting more secure attachments in relationships. This means that clear communication can be a key method of how to make an anxious avoidant relationship work.
Instead of lashing out, becoming clingy, or showing fear when your partner behaves in a certain way, clearly and calmly communicate what you're feeling, and your partner will be more likely to hear you and meet your needs.
4. Recognize your triggers
When you are emotionally triggered, it can be difficult to respond rationally to your partner. So, it's helpful to learn to recognize your triggers, whether it's your avoidant partner spending time with friends, asking for alone time, or showing certain body language.
Once you recognize your triggers, you can use self-calming strategies when faced with them rather than clinging or lashing out in a way that makes your avoidant partner feel smothered or attacked.
5. Learn to self-soothe
An avoidant and anxious relationship can be difficult for both parties because the anxious partner wants reassurance, and the avoidant partner feels trapped by this need for reassurance.
If you can practice some self-soothing strategies, you will be less likely to overwhelm your partner with your need for reassurance. This could include developing a regular exercise routine to ease anxiety, having a strong support network of friends, or practicing relaxation strategies like yoga or meditation.
6. Prioritize time outside the relationship for both parties
Time apart to enjoy hobbies or friendships outside of a relationship is critical for any union, but it can be especially critical for an anxious avoidant relationship.
The avoidant partner will feel as if they still maintain their freedom when they can spend time with friends or take part in their hobbies, which can ease some of their distress surrounding intimate relationships.
Similarly, when the anxiously attached partner develops interests and friendships outside the relationship, they will learn that time apart can be beneficial. This also gives the anxious partner other forms of identity, so they are not meeting all their needs for validation through the relationship alone.
7. Practice affirmations
Reminding yourself that you are worthy of love can ease some of the anxiety you experience in your relationship. Repeating positive affirmations, such as, "I am worthy of love and care," can be useful when facing a triggering situation from your partner.
These affirmations can also be beneficial for healing some of your attachment anxiety overall.
8. Realize that you are likely to get stuck in a trap
If you feel like you're stuck in a trap with your partner, you're probably right. One of the key steps to understanding how to make an anxious avoidant relationship work is realizing that your opposing behaviors will create a trap.
You'll seek reassurance from your partner when they seem distant, and this will trigger them to become ever more distant because of their fear of intimacy. Then, as they become more distant, your fear of abandonment will make you even more clingy.
Someone must stop this process so that you can get out of the trap. It's most helpful if both partners try to stop the trap, but you might have to take the first step by realizing that your partner's distant behavior is just their avoidant fears coming to light.
Related Reading: 

5 Common Reasons for Feeling Trapped in a Relationship
9. Don't take your partner's behavior personally
If you assume that your significant other's silence or distance is your fault, you will only make matters worse. Practice shrugging it off and not taking it personally when they seem to be pulling away.
Of course, this is easier said than done, but with time, you will train yourself not to take their behavior personally. This means you won't become overly clingy or begin to panic if they seem distant.
10. Be patient
This is perhaps the most important step for overcoming problems in an anxious and avoidant attachment relationship. You must be patient with your partner, especially in the early stages when you're waiting for them to open up.
If you take things too fast or try to force them to connect before they're ready, you will only push them away.
11. Learn as much as you can about attachment styles
This can be said for any relationship: it's helpful to understand your attachment style and knowledge of attachment styles in general. When you learn about attachment, so much about life and relationships makes sense.
There are plenty of books on attachment styles, including Stan Tatkins's book 'Wired for Love,' which is therapist-recommended.
12. Allow your partner freedom
If you're the anxiously-attached individual in the relationship, this strategy may be difficult, but it will bring you closer to the desired connection.
People with avoidant attachment styles do not like to be controlled, and if they aren't permitted to have separate interests, they will feel smothered in the relationship.
Encourage your significant other to spend time with friends and participate in activities they enjoy. Don't worry; they won't be looking for ways to leave you. Instead, they'll value the time alone, and they'll be even more excited when the two of you reunite.
Related Reading: 

Freedom in Relationships: The Irony of Having to Work for It
13. Learn what makes both of you feel loved
In general, the anxiously attached partner will crave love and care, whereas the avoidantly attached partner will value stability and practicality in the relationship. Have a conversation about how these needs can be met for both partners.
If you're both committed to making things work, you'll be able to find ways for your needs for love and care to be met while your partner's needs for stability are addressed.
Related Reading: 

30 Romantic Ways To Express Your Love Through Words & Actions
14. Fix unhealthy behaviors
To learn how to make an anxious-avoidant relationship work, both partners must be willing to identify and correct their unhealthy relationship behaviors.
Anxiously attached individuals tend to use "protest behaviors" when their needs are not met. These behaviors include making their partner jealous, criticizing, threatening to leave, or making excessive gestures to get attention.
On the other hand, the avoidantly attached partner will withdraw and give their significant other the silent treatment when they become emotionally overwhelmed. The good news is that both of you can recognize these behaviors in yourselves and take steps to remedy them.
15. Seek counseling to overcome childhood wounds
An anxious avoidant relationship can be incredibly challenging. These two personality types tend to be attracted to each other. After all, opposites attract, right?
However, with unresolved childhood wounds, the two attachment styles are likely to trigger fears and insecurities in each other. The best chance of success occurs when both partners seek professional counseling or therapy to address childhood wounds.
When trauma and other pain from childhood are healed, the impact of attachment insecurities will not be as strong.
Related Reading: 

How to Heal Core Wounds for Better Relationships
Watch this video to learn more about the connection between childhood trauma and the brain:
Some commonly asked questions
It can be difficult to have a relationship with a person who has an anxious avoidant personality. Here are answers to some pertinent questions that can provide you with some much-needed clarity:
How do you break an anxious-avoidant cycle?
For the cycle in an anxious-avoidant attachment relationship to end, both partners must understand their attachment style and how it affects them in their relationships.
For instance, the anxiously attached person must acknowledge that their need for reassurance can cause their avoidant partner to withdraw. The avoidant partner must recognize that their distant behavior can trigger anxiety in their partner, leading to a vicious cycle.
Ultimately, both partners must be willing to recognize their triggers and heal from the insecurity that causes them.
What is anxious avoidant attachment?
Throughout this article, we've referred to anxious attachment and avoidant attachment as being two different attachment styles. In most cases, this is how these styles are described in psychology literature.
The avoidant attachment style disconnects emotionally to avoid relying upon others, whereas the anxious attachment style isn't sure they can trust people and will cling to and demand reassurance.
While anxious and avoidant attachment styles are often referred to as being distinct, some people may refer to those with an avoidant tendency as having an anxious avoidant attachment style. They describe that an avoidant style is anxious about attaching and therefore avoids it altogether.
Final thoughts
So, can an anxious-avoidant attachment relationship work? It can, so long as both partners are aware of their attachment insecurities and willing to take steps to manage their triggers.
If both of you can be patient with the other, you can move forward from the effects of your attachment styles to have a deeper, healthier connection.
Sometimes, you may benefit from couples counseling to heal together from the wounds that have led to insecure attachment styles. Couples counseling can also help you to learn more about each other.
A professional perspective offers you safety and guidance as you process your emotions and explore childhood issues that have led to attachment problems.
Share this article on
Want to have a happier, healthier marriage?
If you feel disconnected or frustrated about the state of your marriage but want to avoid separation and/or divorce, the marriage.com course meant for married couples is an excellent resource to help you overcome the most challenging aspects of being married.
More On This Topic
You May Also Like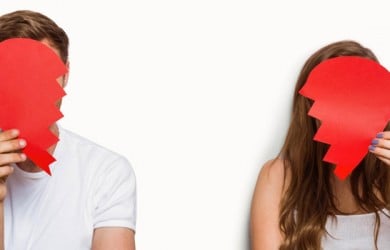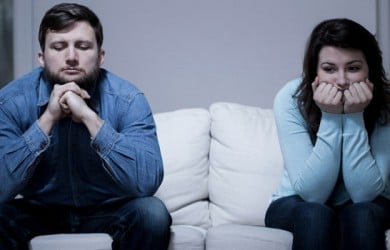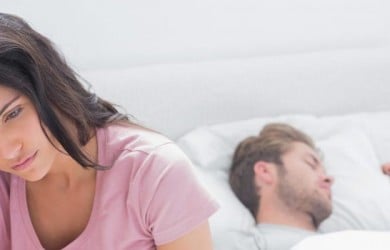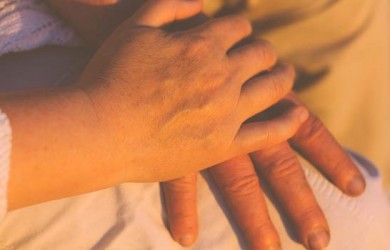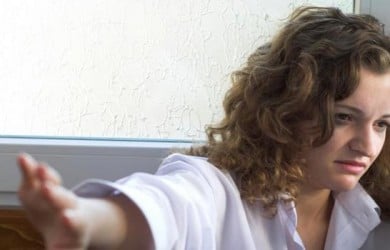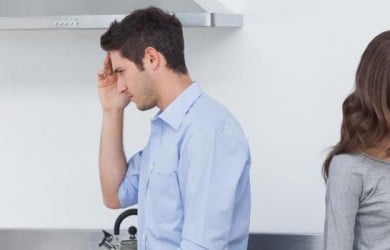 Popular Topics On Marriage Help