How Relationship Breakdown Affects Men's Mental Health
Men and mental health are two topics that are often not discussed enough in today's society. Unfortunately, this lack of conversation often leads to misconceptions and mental illness in men. When it comes to relationship breakdown, it can be challenging for mental health for men.
This is generally because of traditional gender norms that often view men as strong and less likely to seek help for their mental health struggles. However, the end of a relationship can trigger a range of relationship problems for men, including feelings of loss and depression.
This article will explore the relationship between relationship breakdown and men's mental health and its impact on them. We will also provide tips and strategies for men to help them cope with the emotional impact of a relationship breakup and set them on the path to recovery.
How do relationship issues affect mental health?
Relationship breakdown can have a profound impact on men's mental health. It can trigger signs of mental illness in men, such as feelings of sadness, anger, and grief, which can quickly lead to depression in men and relationships. Thus, leading a man to question his self-worth and sense of identity.
Additionally, these emotional responses are natural, but they can become more intense and prolonged when the relationship breakdown is particularly traumatic or acrimonious. A man can experience high levels of stress, such as chronic stress, which can have a significant impact on his mental health and a range of physical health problems.
Moreover, relationship breakdown can cause men to feel disconnected and isolated from their social support networks, leading to a sense of loneliness and increased feelings of depression. Assuming a man has invested a significant portion of time and energy into a relationship, a breakdown can cause feelings of rejection and abandonment.
In addition to the emotional toll of relationship breakdowns, they can have practical consequences that impact mental health in men, such as financial difficulties, which can cause stress and anxiety. All these can lead to a decline in mental illness in men and increase the likelihood of mental health issues.
When relationship issues affect men's mental health, they must address them as soon as they arise. It could be by seeking support from their friends, family, or a couples therapy professional to help them navigate the emotional turmoil accompanying a relationship breakdown.
Related Reading : 

5 Less-Known Reasons Why Men Don't Talk About Mental Health
5 signs of an unstable man in a relationship
When a relationship is unstable, it can take a toll on both partners' mental health. It's important to recognize and acknowledge the warning signs of an unstable partner to protect your well-being. This section will focus on five signs of an unstable man to watch out for and how mental health affects relationships.
1. Jealousy and possessiveness
When a man becomes excessively jealous or possessive, trying to control who his partner sees and what she does, or constantly seeking reassurance and feeling threatened by other people's activities that take his partner's attention away from him, it is a sign of his instability.
2. Frequent mood swings
An unstable man in a relationship may have unpredictable mood swings, with his emotions fluctuating rapidly and intensely. If your man's moods are unpredictable and he frequently swings between extremes, it can be a sign of instability.
This can create a tense and unstable environment for both partners. Building a relationship with a man that has no control over his emotions can cause frequent issues in the relationship.
3. Controlling behavior
An unstable man tries to control every aspect of his partner's life, actions, or decisions, such as seeing what you wear, monitoring their whereabouts and activities, and to whom you talk by limiting their contact with friends or family.
4. Poor communication skills
When a man struggles to communicate effectively, either by shutting down emotionally or becoming overly aggressive when discussing difficult topics, it's a red flag. This can make it difficult for both partners to resolve conflicts, to understand each other's needs, and result in being verbally or physically abusive.
Related Reading : 

15 Ways on How to Communicate in a Relationship With a Man
5. Refusal to seek help
An unstable man is resistant to seeking help for various reasons, such as feeling stigmatized by seeking help, refusing to acknowledge that anything is wrong, or feeling like they can handle their issues on their own. This is harmful and can lead to relationship problems for men and their partners.
If you notice any of these signs in your partner's behavior, it's important to seek professional help. Remember, there is no shame in seeking help – your well-being and the well-being of your loved ones are important.
5 effects of relationship breakdown on men's mental health
A relationship breakdown can have significant impacts on men's mental health, with consequences that can last long after the end of the relationship. Here are five key effects that relationship breakdowns can have on men's mental well-being:
1. Depression
According to Willitts (2004), a breakdown can be a major trigger for depression in men and relationships, particularly if they are emotionally invested in the relationships. Symptoms may include feeling sad, hopeless, and unmotivated, as well as a loss of interest in activities they used to enjoy.
Related Reading : 

How to Support a Depressed Partner – 5 Ways
2. Anxiety
The uncertainty and emotional turmoil of a relationship breakdown can also lead to anxiety in a relationship for men. This can include feelings of worry and fear about the future, social situations, and everyday interactions with others.
3. Impact on Work and Productivity
When men's mental health is impacted by relationship breakdowns, it can lead to reduced productivity and absenteeism. This can further exacerbate job loss.
4. Loss of self-esteem
For many men, a relationship breakdown can significantly blow their self-esteem. Men may struggle with feelings of inadequacy and low self-worth following a breakup, particularly if they feel they failed to meet their partner's expectations. This can have long-lasting effects on men's mental health and overall well-being.
Related Reading : 

10 Ways On How Low Self Esteem Affects a Relationship
5. Social isolation
Finally, men may become socially isolated after a relationship breakdown, withdrawing from social interactions, which can exacerbate feelings of loneliness and depression. This could be particularly challenging if they relied heavily on their partner for social support and companionship.
It's important to note that the effects of relationship breakdown on men and mental health can be far-reaching and complex and vary from one person to another. However, these are some of the common ways that relationship breakdowns can impact men's mental health and relationships.
Watch this powerful video on men's mental health and the factors contributing to it, and learn about the importance of breaking the stigma surrounding mental illness in men.
Related Reading : 

How Social Isolation Can Affect Your Marriage
10 coping strategies for men's mental health after a relationship breakdown
After experiencing a relationship breakdown, men often struggle with the fact that their mental health is significantly impacted. A breakdown can be a traumatic experience, and it can be challenging to cope with these feelings and move on from the relationship.
To overcome the challenges of a relationship breakdown, men must develop effective coping strategies to help them manage their mental health and move forward. Here are ten coping strategies that can help deal with relationship problems for men, particularly in the aftermath of a breakdown.
1. Seek professional help
Talking to a mental health professional can provide men with a safe space to discuss and express their feelings and further develop strategies for coping with their emotions.
2. Practice self-care
Try to engage in activities that promote self-care, such as exercising, meditating, healthy eating, or spending time in nature. Doing these can help you manage stress and improve your mental health.
3. Build a support network
Surrounding yourself with supportive friends and family members can help men feel less alone and give them a sense of community and belonging. Sharing feelings with trusted individuals can provide emotional support and prevent isolation.
4. Express your feelings
Bottling up emotions can lead to further relationship problems for men. Instead, men should allow themselves to express their emotions, whether it be through journaling, talking to a friend, or seeking out a support group. It's important to express positive and negative emotions and not hold them in.
5. Avoid negative coping mechanisms
Avoid using alcohol, drugs, or other negative coping mechanisms. These can lead to more significant mental health problems and make it harder to recover from a relationship breakdown.
6. Set realistic goals
Focus on your attainable personal and professional goals and provide a sense of accomplishment. Setting achievable goals for yourself can provide men with a sense of purpose and direction, which can help them move forward after a relationship breakdown.
Related Reading : 

35 Relationship Goals for Couples & Tips to Achieve Them
7. Embrace new hobbies
Without a doubt, exploring new interests and hobbies can provide a sense of purpose and enjoyment. Engaging in new hobbies or activities can help you expand your horizons, meet new people, and develop new skills, promoting a positive outlook and sense of fulfillment.
8. Focus on the present
Rather than dwelling on the past or worrying about the future, men should allow themselves to take a break from the past, focus on the present, and take small steps towards moving forward.
9. Learn from the experience
Every relationship breakdown can be an opportunity for growth and self-reflection. Men should take the time to reflect on what they have learned from their experience and use this knowledge to improve their future relationships.
10. Stay positive
Coping with the aftermath of a relationship breakdown takes time and effort, so it's important to be patient with the process and yourself. Though maintaining a positive attitude can be challenging after a breakdown, it can be one of the most powerful coping strategies to improve men's mental health.
Relationship breakdown can have a significant impact on men and mental health, and men need to have coping strategies in place to help them navigate the emotional challenges that follow. With time and effort, men can heal from a relationship breakdown and become stronger on the other side.
Related Reading : 

20 Ways to Build Positive Relationships
FAQs
In this section, we'll explore some of the common questions and concerns men have about how relationship breakdown affects their mental health. We'll provide answers and insights based on the latest research and expert advice to help you better understand what you're going through and how to cope with them.
What is the psychological impact of a relationship breakdown?
The psychological impact of a breakdown in a relationship can be significant and vary from person to person. It's common for individuals to experience a range of negative emotions, such as sadness, anxiety, anger, and depression. It can also lead to a loss of self-worth, as well as a sense of rejection and betrayal.
In some cases, a couples therapy professional, McGuffin (2022), says that the trauma of a relationship breakdown can trigger symptoms of post-traumatic stress disorder (PTSD). The psychological impact of a relationship breakdown can also impact physical health, including changes in appetite, sleep disturbances, and a weakened immune system.
What factors affect men's mental health?
Men's mental health can be influenced by a wide range of factors. These can include biological and social factors. Biologically, men may be more vulnerable to certain mental health conditions, such as depression and anxiety, due to hormonal differences or genetic predispositions.
Social factors, such as societal expectations around masculinity, can contribute to men feeling pressure to suppress their emotions and make seeking help for mental health issues more difficult, says Dr. Oliffe and team. It's important for men to be aware of these factors and to take steps to manage their mental health proactively.
Final takeaway
In conclusion, relationship breakdown can have a significant impact on men's mental health. Men may experience various negative emotions and psychological effects, including anxiety, depression, and feelings of rejection or betrayal. Men must be aware of these potential effects and seek appropriate support and coping strategies.
Men can gradually recover and move forward after a breakdown by seeking support. Men need to remember that the healing process takes time, and asking for help when needed is okay. With the right support and tools, men can learn to manage the psychological impact of a breakdown.
Share this article on
Want to have a happier, healthier marriage?
If you feel disconnected or frustrated about the state of your marriage but want to avoid separation and/or divorce, the marriage.com course meant for married couples is an excellent resource to help you overcome the most challenging aspects of being married.
More On This Topic
You May Also Like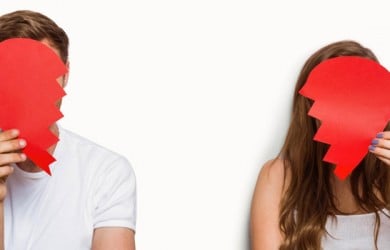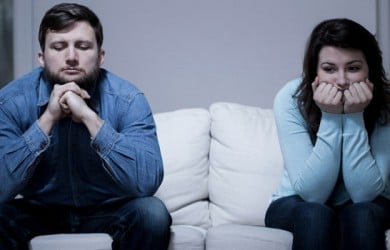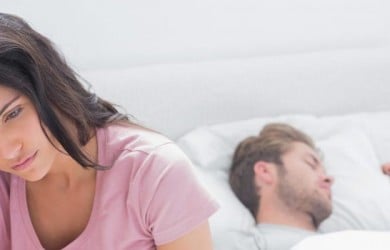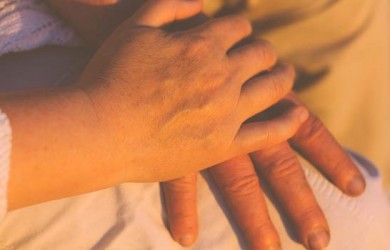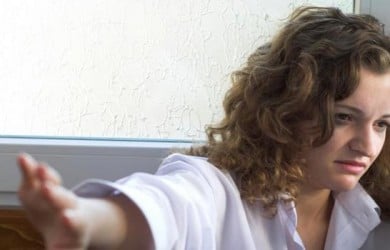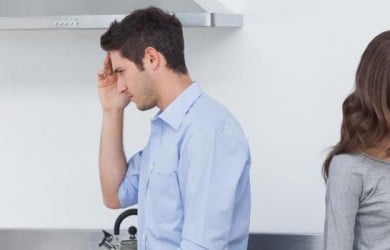 Popular Topics On Marriage Help