10 Ways How Complex PTSD Can Affect Intimate Relationships
You may be familiar with post-traumatic stress disorder (PTSD), but there is also (CPTSD), a complex post traumatic stress disorder. This type can cause many of the same symptoms as PTSD and can also make relationships difficult.
Read this article to learn more about CPTSD and relationships, so you can know more about the condition and what you can do if you have this type of PTSD.
What does complex PTSD look like in relationships?
When it comes to CPTSD and relationships, it can really make someone feel like their relationship is out of control. Complex PTSD occurs when a person has endured trauma that wasn't just isolated to one event. They may have had trauma that went on for months or years without a break. This can lead to serious symptoms and require intensive treatment.
The person with the condition may not be able to be close to another person, and they might also feel like they can't trust them. An individual will usually have difficulty with their emotions and when it comes to being intimate with another person as well.
For someone that loves a person with CPTSD, it may be devastating to see someone you care about acting in a way that doesn't fit your idea of them, especially if they are acting erratically. It may cause you to feel like you need to seek mental support. Working through CPTSD and relationships is possible with hard work and time.
For more about dating someone with mental health issues, watch this video:
What to do when CPTSD in a relationship is triggered?
Anytime you are in a relationship with a PTSD sufferer, it can be difficult to know what to do. However, the best thing to do is to take care of yourself, including your health and wellness, to ensure that you aren't harming your health or making yourself sick from worrying.
You may also calmly tell your partner how you have seen them act and explain that they might benefit from seeing a therapist. While you can't make them seek help, when you are calm and reassuring about it, they may decide on their own to work with a counselor. C-PTSD and relationships is likely a topic that a therapist will be able to help both of you with if need be.
How complex PTSD can affect intimate relationships: 10 ways
There are several ways that complex PTSD and intimate relationships can be affected. These symptoms can occur in relationships and come in a few categories. Here's a look at 10 ways this may be the case.
When it comes to emotions
Complex PTSD and romantic relationships can be negatively impacted because of emotional symptoms that may be present.
1. Hard to control emotions
Those with CPTSDmay have a hard time controlling their emotions. They might get upset and angry quickly and have almost no warning about how they will behave from one minute to the next. This can be very upsetting for both parties and lead to arguments or lack of communication.
Related Reading

: 

14 Tips on How to Control Your Emotions in a Relationship
2. Acting out of character
Another thing that can happen in complex PTSD relationships is a person acting out of character. They may begin to do things they have never done before or act as you have never seen them act. Again, this can scare you if you have to watch it, especially if they are doing risky things
3. Experiencing negative feelings
Those with CPTSD will likely experience negative feelings about themselves. This is because they likely have a decreased sense of self-worth. They don't think they are worth much, which can affect their self-esteem.
In terms of CPTSD and relationships, this can cause someone to not care much about what happens to them and think that no one loves them.
4. Inability to handle stress
When you are dating someone with complex PTSD, you may also notice that they can no longer handle stress. Even something that used to not bother them may lead to a big issue for them.
It is impossible to keep another person from having stress, so as someone that loves a person with CPTSD, this can be heartbreaking to watch, especially when you want to help them, and you may not know what to do.
Related Reading

: 

15 Ways to Handle Stress in Marriage
When it comes to attachment
You may also see things concerning CPTSD and relationships that affect the attachment that someone with this condition can have with others.
5. Issues with bonding with others
Those experiencing CPTSD might have trouble bonding with other people. They may not want to put in the effort it takes to start a new friendship with someone, especially if they think that the person will let them down.
This could cause them to be unable to work hard in a relationship since they don't like to be around many people in many cases.
6. Problems with trust
There may also be PTSD trust issues within a relationship. Those with this condition often don't trust others. Even if they love you and you have been together for a long time, it may be hard to trust you. This is not because they don't want to, but because they don't feel like they can.
This may cause them to try to push you away.
Related Reading

: 

15 Reasons for Lack of Trust in a Relationship
7. Unable to maintain relationships
Since those with CPTSD usually have a hard time trusting people and don't want to be let down, this means they probably won't be able to maintain friendships or relationships easily.
When your partner tries to push you away, it can be difficult to keep your relationship healthy. However, this doesn't mean it is impossible.
When it comes to sexual functioning
Other ways that CPTSD and relationships can be affected are through PTSD and sexuality.
8. Intimacy may be difficult
There are a few reasons why intimacy can be difficult for someone with CPTSD. They may not feel like they want to be intimate with another person, they may feel like they aren't ready to trust someone, or they may want to be left alone most of the time.
This doesn't just apply to sexual intimacy, which can be especially challenging for some
9. Sexual relationships may not be possible
For some individuals with PTSD avoiding intimacy may be commonplace. They likely will have their own reasons for this, including many types of PTSD intimacy behaviors.
One possible reason is that the trauma they endured was sexual, or it may have to do with their low self-worth and to feel like they can't trust others, which could lead to being unable to engage in a sexual relationship.
10. Issues being close to others
Even being close to others may be something a person with CPTSD will avoid. This can also occur for a number of different reasons, and it may occur with people that they love as well.
Try to give your loved one their space when they are experiencing this disorder, and with the right treatment plan, you may see some of their symptoms alleviated over time.
Coping strategies for individuals with complex PTSD in intimate relationships
Anytime you want to work on coping strategies related to cptsd and relationships, there are a few ways to do so.
1. Take care of yourself
The first step to alleviating some of the symptoms related to your CPTSD is to start taking care of yourself. Even when you don't feel like doing anything, it is important to have a routine and stick to it. This can offer you a greater sense of purpose, and you may start to feel better after some time.
Moreover, making sure you get adequate sleep, the right amount of calories, and exercise regularly will help ensure that you are staying physically healthy, which can help.
Related Reading

: 

5 Self-Care Tips in an Unhappy Marriage
2. Work on self-esteem
Self-esteem and self-worth can be large issues when you have PTSD and CPTSD. This is something that you should try to work on. You need to understand that people love you, and you are a human being that deserves love.
Try writing in a journal daily, which can help you with this, and do what you can to keep in touch with people you care about. They will be able to remind you how special you are and how others care.
3. Talk to your partner
Being able to communicate with your partner can be quite important. You should be able to talk to them and listen as well. This allows you to work out issues and get things accomplished. Many experts think communication is one of the top keys to a healthy relationship.
Keep in mind that no relationship has perfect communication, however. Work at it and keep it up, and you will likely be able to talk to your partner and get along with them easier.
Related Reading

: 

10 Relationship Conversations You Can Have With Your Partner
4. Try to keep the past behind you
While it can be extremely difficult, you know that your PTSD has been caused by things that have happened in the past. When you can keep your mind from going there often and trying your best to stay in the present, this may make a difference in how you feel and could be a necessary part of the treatment process as well.
5. Talk to a therapist
Working on your CPTSD and relationships may take visiting with a therapist. They should be able to talk to you about a treatment plan that is right for you and your symptoms and help you repair your relationship once you start to feel more like yourself.
Besides that, a therapist could help you learn more about complex PTSD triggers in relationships. You can do your best to keep working on yourself and avoid things that may trigger you and cause you to experience additional symptoms.
Consider couples therapy as well if this is something you both agree on.
Related Reading

: 

What to Talk About in Therapy and Tips on How to Open Up
FAQs
Let's have a look at the most discussed questions related to complex post traumatic stress disorder.
How to love someone with complex PTSD?
When you understand how PTSD can affect relationships, which equates in a number of different ways, you might know that it is challenging to love someone with complex PTSD. However, when you can be gentle and loving with them at all times, this can make a big difference.
It is also important to take care of yourself in the meantime and keep learning more about the condition to help them further. CPTSD and relationships are both hard to navigate and can be even more difficult to work through simultaneously.
How do PTSD people act in relationships?
CPTSD and relationships can be a duo that is difficult to predict, but when someone has this disorder, they may not act much like themselves. They may be unable to be physical with their mate, they could have issues controlling their emotions, and they might have a decreased sense of self-worth.
All these things may be difficult for you to watch when you love someone with this condition, but it is also challenging for the person going through it, as you can imagine.
In some instances, complex PTSD and breakups may be possible, but this isn't always the case.
Conclusion
There are many things you may want to know about CPTSD and relationships. This condition can affect all types of relationships, especially intimate ones, in many different ways. For instance, it could lead to issues with complex PTSD and infidelity in some instances.
When you experience symptoms related to CPTSD or love someone who does, you can benefit from working with a therapist. It may also be helpful to learn as much as you can about the disorder, so you will know what to expect and how to deal with issues that come up.
Share this article on
Want to have a happier, healthier marriage?
If you feel disconnected or frustrated about the state of your marriage but want to avoid separation and/or divorce, the marriage.com course meant for married couples is an excellent resource to help you overcome the most challenging aspects of being married.
More On This Topic
You May Also Like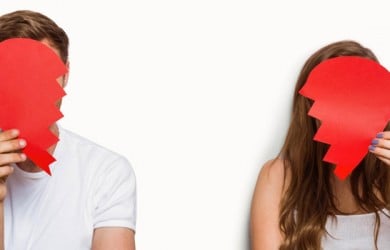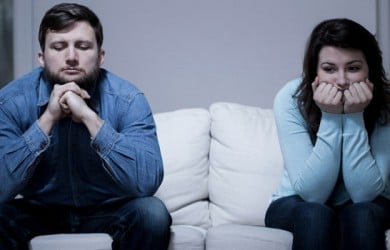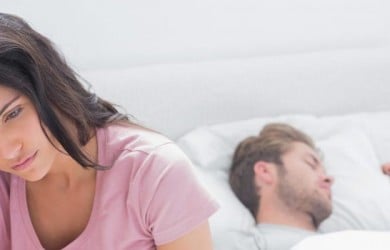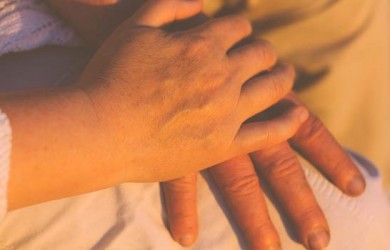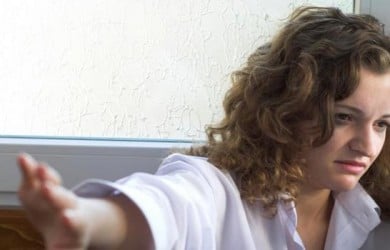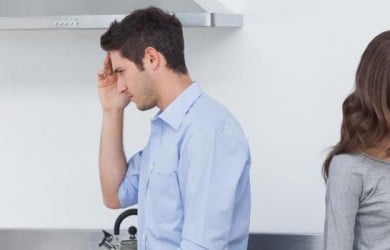 Popular Topics On Marriage Help