Why Mental Health Is Important in a Relationship?
Relationships and mental health are linked in both directions. Thus, if you've ever wondered whether a loving relationship supports our mental health or whether a positive mental state ensures a happy relationship, the answer is a little bit of both.
Safe and healthy partnerships shelter us from hardship, upheaval, and uncertainty. It helps us heal from illness and grief regardless of the type of relationship, whether with friends, family, or coworkers.
Any two people who support, encourage, and assist each other practically create a positive relationship. Because a support network is an important part of being human, when social relationships fail, they can have a considerable effect on one's mental wellness.
Why is mental health important in a relationship?
Relationships with other people are important aspects of our existence, even if we sometimes take them for granted. The importance of relationships is not a coincidence. In fact, they are necessary for our survival.
Dopamine, the feel-good stimulant related to pleasure, is particularly active when you first fall in love. However, new lovebirds also face an increase in the stress hormone cortisol as well as a decrease in the mood-regulating chemical serotonin.
The good news is that the dopamine levels may remain elevated just as your love grows and matures. Furthermore, cortisol and serotonin levels will most likely get back to normal, allowing you to settle down and consolidate into the partnership without losing your feeling.
After the honeymoon period is over, all that dopamine has to make space for oxytocin. Oxytocins in relationships are important because they are the bonding neurotransmitter that not only makes you feel affectionate and cozy for your partner but also has physical benefits.
All of the above reasons explain why are relationships important for mental health. When your mental health is in great condition, both your mind and body function properly, enabling you and your partner to live the best lives possible.
Furthermore, studies have shown that couples live longer than singles. This is explained primarily by constant emotional and social support, as well as having a companion who can keep one accountable for good lifestyle choices and divert them away from unhealthy ones.
Check out the video below to learn more about the connection between relationships and mental health:

5 ways how mental health plays a vital role in our relationships
Now that you understand how relationships affect mental health let us discuss the advantages of keeping your mental health while in a relationship. Read the points below to know more about them.
1. Better stress management
As previously stated, having a healthy mind in a relationship state allows your body to function properly and boosts your happy hormones. It implies that happy couples are less susceptible to psychological stress and that having a companion can be a wonderful stress barrier.
There is even proof that the mental relationship between cohabiting partners is better than non-cohabiting partners. Knowing that someone admires and encourages you while you're going through your day is a fantastic mental health enhancer. Choosing to focus on each other's emotional health can also improve relationships.
Related Reading: 

10 Ways to Have Stress-reducing Conversations With Your Partner
2. Healthier daily habits
Because a healthy mind leads to a healthy body, a healthy mental state can help both you and your partner. A healthy partner can improve your health, whether it's having somebody to tell you to take your medicine or having somebody to help keep your thoughts off the discomfort.
It is also much easier to develop healthy behaviors when you are encircled by others who are doing the same thing. If your partner or other loved ones encourage you to enjoy a healthy diet, exercise, and give up drinking, you're more likely to do the same.
3. Purpose and meaning
A sense of purpose can help you live longer and better understand why mental health is important in a relationship. Many individuals want to believe that they are doing good for others. Being in a happy relationship, fortunately, can give a person a renewed sense of purpose and well-being.
4. Longer lifespan
It's natural to favor privacy, but aiming to develop a few close relationships might provide noteworthy benefits to your psychological and physical well-being. In fact, having social connections and a healthier mental state may increase your lifespan, providing your precious relationship with benefits.
5. Induces empathy and better communication skills
Maintaining good mental health can positively impact one's ability to empathize and communicate effectively in relationships. When we feel emotionally balanced and stable, we're better equipped to understand and respond to the needs and perspectives of our partners, leading to stronger and more fulfilling connections.
Related Reading: 

10 Effective Communication Skills in Relationships
How mental health affects our relationships
It's easy to claim you'd be there for your partner, whether in sickness or health. However, you may not have recognized the serious impact that mental state can have on your romantic partnership when you said that.
Just as our connections shape our mental health, our mental health can influence our relationships. Mental health is an important matter, and its impact on a relationship can be disastrous.
The following issues are common in relationships affected by mental conditions. Remember that no two mental health relationships are the same, so it's crucial to consider your specific relationship so you can pinpoint where you may require further support.
Being diagnosed with a mental illness is difficult enough, but the stigma connected with psychological disorders can add an additional layer of stress for both parties.
An individual suffering from a mental illness may feel embarrassed or guilty about their situation. They may even try to cover up their symptoms. Meanwhile, their partner may be perplexed or agitated by their failure to assist them.
For illustration, a person suffering from depression may have minimal emotional availability and struggle to keep a job. These behaviors burden their partner's connection, potentially leading to disappointment and disconnection.
Codependency is a destructive relationship pattern. It appears as one person enabling another's poor mental state, dependency, and coping mechanisms.
In this case, the partner of a mentally ill individual may begin to take their self-worth from the extent to which they are needed or how well they can care for their loved one.
Codependency, in extreme instances, can raise the probability of abusive behaviors such as manipulation and other harmful patterns. Understanding how to differentiate between the need to encourage and support and the co-dependent tendency will be beneficial.
Related Reading: 

What Causes Codependency And How to Deal with It
Intimacy is defined as closeness with another individual. Most adults consider intimacy to be an essential part of their existence. Intimacy, whether conveyed emotionally or physically, can be especially meaningful and enjoyable.
An individual suffering from a mental illness may become uninterested in intimacy. It could be as a consequence of the disorder itself or of their therapy. Reduced libido, for example, is a typical side effect of antidepressant medications.
It is essential to consider that humans have a natural desire for physical connection, such as cuddles, kisses, and intercourse. Unfortunately, some mental health prescription medications can interfere with your libido, causing you to lose interest in any kind of physical intimacy.
It is detrimental to both your partner and your partnership. Many people suffering from mental illnesses may also feel inferior, have performance anxiety, and have poor self-esteem. This can result in fewer opportunities for bonding and unmet intimacy requirements for both partners.
The issue with relationships and mental health is that mental conditions have a detrimental impact on the quality of our relationships.
Love and closeness are all mental states. When you are hopeless, anxious, or overwhelmed, expressing and receiving love becomes challenging, and you may not even feel like being in a good relationship.
5 ways to help me improve my relationships
The points made in the preceding sections explain why are relationships important and why people should feel empowered to seek assistance if they or a loved one is suffering from mental illness. Mental illness is neither a flaw in character nor a moral problem.
It is hard to deny that people should be liable for their conduct and behaviors. Nonetheless, when it comes to the relationship between mental and physical health, they require context, empathy, and support in order to learn how to manage their own well-being, recover from their conditions, and comprehend their partner's perspective.
The following suggestions should let you understand how mental health affects relationships and help you cope with mental issues in relationships.
Tips for people with mental conditions:
1. Learn to love yourself
Let's start with you: your connection with yourself is critical, and it's an essential bond to consider and maintain. How we manage ourselves has an impact on how well we care about ourselves as well as our capacity to build strength.
And, if you ever doubt yourself, remember that having a mental illness does not make you inappropriate for dating. The world can make us believe that our mental health issues are a barrier to having a wonderful relationship, but this is not the case!
People with mental illnesses, like those with physical illnesses, must care for themselves individually. Instead of viewing it negatively, consider it an invitation to become more aware of your requirements and to be mindful of meeting those needs.
Related Reading: 

How to Love Yourself in a Relationship: 10 Self-Love Tips
2. Have a support plan
Your partner may be a wonderful, supportive individual, but they should not be your only source of support. A mental health situation challenges you to discover what makes you get through difficult times.
Your partner cannot be on call to defuse every bad feeling, and expecting them to is neither fair nor healthy. It is critical that you have methods to balance your emotions rather than always relying on your companion to solve the issues.
Tips for their partners:
3. Educate yourself
Learn about your partner's condition with them to help you comprehend it better. It will also reveal how the symptoms appear in your relationship.
4. Practice healthy communication
Healthy communication implies you and your partner feel free to speak openly and honestly about the positive, negative, and painful aspects of your relationship without worrying that you will be criticized or disrupted by each other.
This is particularly important if your partner has a mental health problem because their well-being may rely on their ability to speak up when they require assistance, need some privacy, or simply have an issue on their mind.
Set aside a regular time to speak or write down your feelings in a message. Also, aim to be an active listener by asking for clarification if something is unclear. Active listening can assist you in ensuring that you comprehend what a person is saying to you.
5. Have reasonable expectations
You cannot force someone to reshape who they are; this is true in all mental illness relationships. Similarly, you shouldn't be required to break your boundaries in order to keep the partnership going.
As a result, you must find a method to negotiate and progress so that both of you feel comfortable and supported.
Related Reading: 

10 Realistic Expectations in a Relationship
Relationships and mental health are intimately connected.
Loneliness continues to be a major predictor of poor psychological and bodily health. Long-term feelings of loneliness and a lack of positive relationships have been associated with elevated rates of mortality and lower life satisfaction.
Numerous social studies also show that having healthy relationships can help us live longer and happier lives. Furthermore, those relationships lead to fewer mental health issues while also providing people with a sense of purpose and connectedness.
Take your mental health seriously
It has been said many times that relationships and mental health are what keep us genuinely pleased through most of our lives. Most aspects of our physical, emotional, and psychological health will be more balanced if we are accompanied by people who care about us.
People feel less alone, nervous, and fearful in a compassionate and encouraging environment. We know how to seek help before obstacles become too daunting, enabling us to deal with adversity.
Nonetheless, it's critical not to focus on getting it all from a romantic relationship. Instead, concentrate on developing a social support network through a diversity of relationships in order to maintain your quality of life.
If you feel you need assistance in developing and maintaining healthy relationships, don't be afraid to seek professional assistance. You can always get the support of a relationship therapist who understands what it takes to build the relationships you need.
Share this article on
Want to have a happier, healthier marriage?
If you feel disconnected or frustrated about the state of your marriage but want to avoid separation and/or divorce, the marriage.com course meant for married couples is an excellent resource to help you overcome the most challenging aspects of being married.
Learn More On This Topic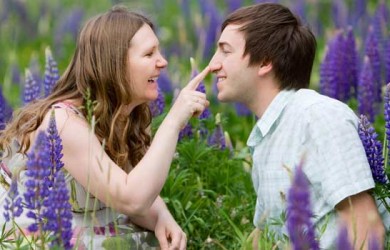 You May Also Like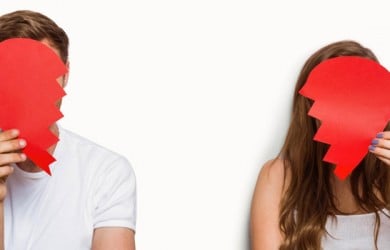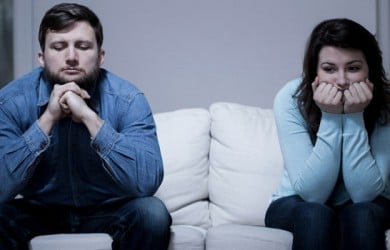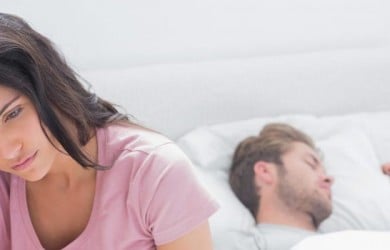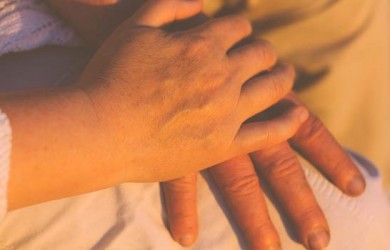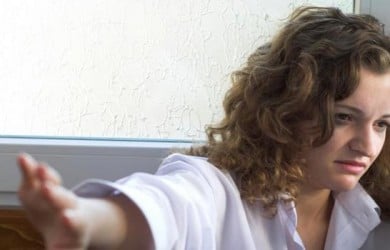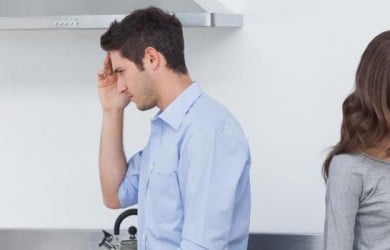 Popular Topics On Marriage Help