How to Manage the Psychological Effects of Rejection
The psychological effects of rejection include the fear or reaction to an event that causes you to pull away from others. Often, that leads to anger, resentment, reservation, anxiety, depression, and sadness. Everyone wants to feel loved and accepted – it is one of the necessities you need to survive in the world. Therefore, it stings when someone neglects or abandons you emotionally or physically.
Naturally, rejection takes a toll on everyone, including those perceived to have high self-esteem and confidence. Feeling rejected hurts and can make you question many of your ingrained self-beliefs.
Unfortunately, every human will experience rejection at one point in their lives. That brings us to the question, what are the psychological effects of rejection, and how do you manage them? Why is rejection so painful, and what are the signs of rejection in a relationship? Keep reading this article to find out the answers.
What is rejection in a relationship?
Before you can understand the pain of rejection, you first need to know its meaning. So, what is rejection
Rejection in a relationship is an intentional act of pushing your partner away. You can experience rejection from anyone or in different ways in life. However, getting rejected by one's romantic partner can be exceptionally painful.
While it's certain that there is someone out there for you, it's hard to accommodate abandonment by someone you love. Some people live in denial, hoping their love interest will change their minds.
The most painful thing about being rejected by your partner is that they might leave you without an explanation for dismissing you. At other times, the commitment and sacrifices you have made during the courtship intensify the pain of abandonment.
Notably, rejection in a relationship can lead to emotional distress, sadness, or depression. It can affect your self-esteem and confidence levels. These signs are the psychological effects of rejection and may lead to significant problems in your life if not taken care of.
So, what exactly are the effects of rejection on a person?
What does rejection do to a person
The reactions to rejection take different forms, but the initial response is usually sadness and emotional pain. Fortunately, people can recover from different types of rejection pretty quickly if they are minor ones. For instance, you are more likely to quickly forget a stranger who snubbed you or when a group of people refused to admit you into their groups.
However, being left out by your friends during a party decision or getting a negative response from a potential partner can have serious consequences. You will be faced with many questions, uncertainties, and self-doubts. You immediately seek ways to reconnect or know the reason behind the rejection. These are some of the psychological effects of rejection.
Getting rejected or feeling rejected is significant emotional damage to some people. So, it's not strange to see them trying to correct the rejection psychology by assessing their actions to know where they might be wrong. They pay attention to signs of social connection and build their behaviors around it.
For example, these people become more likable and conforming. A person rejected from a prominent and wealthy social club might focus their energy on building more money and making friends with influential people. These people also find it easier to comply with people's requests so that they can be accommodated.
On the other hand, some people react to the pain of rejection through aggression. If someone feels another has thwarted his self-esteem, they may decide to force their way in or lash out angrily. Unfortunately, that may result in more significant consequences. Aggression and undesirable behavior can't help you become socially acceptable.
Also Try: 

How Well Do You Handle Rejection Quiz
Reasons rejection hurts so much
Why is rejection so painful? Why must we feel the pain of rejection at all? Why does the spirit of rejection in relationships affect many people? Why should you be bothered when a stranger snubbed you?
Rejection hurts because being loved, cared for, and appreciated are deeply-ingrained necessities of life.
According to Maslow's Hierarchy of Needs, love and belonging needs, such as family bonds, intimacy, and membership in social groups, is essential to be great in life. Without fulfilling these needs, it's impossible to develop.
Learn more about Maslow's Pyramid in this video:
In addition, rejection hurts, mainly because our brain is programmed to respond to any painful event.
Scientists have discovered that the same area in the brain gets triggered when we experience both physical pain and emotional rejection. A seemingly tiny rejection episode will hurt more than we think and elicit pain, anguish, and aggression.
Nevertheless, the psychological effects of rejection are significantly felt through self-infliction.
Indeed, it's natural to feel emotionally down after a rejection reply to a second date or non-acceptance letter from a company you have been eyeing. But being self-examining can help us build our self-esteem back as soon as possible.
Getting rejected is enough damage to your emotional and mental well-being, but feeling disgusted and lamenting will continually push you down. The best way is to look for healthier ways of responding to rejection in a relationship or the pain of rejection. It helps to focus on rebuilding your self-esteem than licking your wound.
Related Reading: 

9 Effective Ways of Dealing With Rejection

 
5 revealing facts about rejection
We have established that rejection hurts no matter the circumstances or who did it. But it can take a significant toll on some people. So, why are the effects of rejection more significant on some people than others? Learn more as we shed light on some facts you may not know about rejection.
1. The brain's response to rejection is similar to physical pain
The brain areas that respond to physical pain get triggered when we are rejected. In other words, how you feel when you hit your toe against a bed frame or a door is the same way you feel when your love interest rejects a second date or when your coach refuses to pick you up for a football match. That is why rejection hurts so much.
2. Rejection is more likely if you are sensitive to rejection
Again, everyone experiences the pain of rejection at one point or the other. The difference lies in how quickly you recover from it. Unfortunately, many people have been through rejections that they unconsciously envisage in any social gathering or meeting.
In other words, someone with the emotional traits of looking out for rejection cues is more likely to be sad, angry, and socially withdrawn. As a result, people may avoid such a person since they are perceived as defensive. This phenomenon is called a vicious cycle.
A vicious cycle is a condition rejection-sensitive people who are alert to rejection face. As they face more rejection and dwell on it, it corroborates their rejection thoughts, leading to more rejection sensitivity.
3. Relive emotional rejection more than physical pain
One of the psychological effects of rejection is that it elicits the same response even after years of occurrence. Try recalling the last time you experienced physical pain. You can express disgust at the incident, but the chance of experiencing the pain again in the same body part is low.
However, recall the time you were left behind by your friends to attend a party or when your teacher didn't pick you for the choreography class in junior class. You will feel the same emotions (disgust, hatred, or anger) as you felt years ago. Our brain responds this way because social acceptance is an essential way of life.
4. Rejection destabilizes your need to belong
The need or urge to belong to a social group is vital for anyone to move up the social ladder. When people reject you, it makes you feel worthless. Reconnecting with family members, friends, and lovers helps us become emotionally stable and more capable of handling the psychological effects of rejection.
It gives us hope that we are valued and appreciated. On the other hand, feeling rejected hurts our emotions and mental well-being. Some people have been known to commit suicide or murder over rejection in a relationship.
5. Rejection damages your self-esteem
Positive self-esteem is what makes people appear confident even when they have nothing. It defines your self-worth and self-respect. When we get rejected, it often results in self-blame, self-criticism, self-doubts, wallowing in our inadequacies, and feeling disgusted. These reactions do nothing but kick you when you are already down.
Rejection in a relationship or rejection by friends and family members happens due to different reasons, including incompatibility, lack of chemistry, and desires or different things. Blaming yourself intensifies the emotional pain you feel and makes it challenging to recover.
6 ways to manage the psychological effects of rejection
Now that you know the effects of rejection, how do you manage the signs of rejection in a relationship? How do you cope with the pain of rejection without letting it affect your life?
Learn about healthy and constructive ways to deal with emotional rejection in the following paragraphs:
Related Reading: 

How to Overcome Fear of Rejection in Any Aspect of Life
1. Embrace the rejection
Yes! One way to cope with the spirit of rejection in relationships is to accept it. Allow yourself to feel and experience the pain of rejection. Don't hide from it or bury it in your subconscious. Research shows that accepting negative emotions can truly result in positive mental health benefits by reducing stress levels.
Do a quick mental assessment: "Okay, I've been rejected by this person, and it's painful. It makes me want to shout, lash out or insult the person." Acknowledge this feeling and let it flow freely through you. This step will direct you to the next line of action, leading to recovery.
2. Understand the pain
It's normal to understand why being snubbed by an unfamiliar person hurts. Just because they are strangers doesn't mean you should wave the pain of rejection off. It is best not to live in denial so that you can analyze your feelings well.
Know that you are well in your right to hurt after a potential lover rejects your proposal. After all, you thought you could bond with the person. The realization that it's not possible is enough to cause emotional damage.
Acceptance of the pain is the beginning of your healing process when dealing with the psychological effects of rejection.
3. Don't blame yourself
When people reject you, especially in a romantic relationship, it's typical to think you are the problem. As such, you blame and dwell on your weaknesses. However, it is a wrong move when dealing with the psychological effects of rejection.
Blaming yourself in the psychology of rejection only adds more pain to the injury. It further reduces your self-esteem and makes you look pitiful. Know that it isn't your fault, and there are many reasons for the rejection.
Besides, remember it takes two of you so that it may be about the other person.
4. Allow for self-compassion
Besides not blaming yourself, you should take a step further and be compassionate with yourself. After getting rejected, use a counter-attack action by moving close to people that love and support you. They are always right there for us, but we always choose to focus our efforts on others.
Now that you feel the signs of rejection in a relationship embrace those who care for you. Know that you are not doing this for social approval but because you deserve to be around people that value and respect you. Besides, these people are more likely to listen to you without judgment.
5. Don't let it affect you
While many people won't know why they are rejected, others are lucky to understand the reasons. Whatever the reasons for getting rejected, don't let it define you and your actions when dealing with the psychological effects of rejection.
Feel the pain, but don't let it linger for long. Know that you are more than your present feeling, and only you have the power to change things in your life.
6. Seek help
Once you know the reasons for getting rejected, see if it's something you can work towards. For instance, it's worth self-examining if people avoid you because you are usually defensive.
Professional therapists can help you cope with emotional rejection or social rejection. They can also help you narrow down the causes of rejection and how to manage them.
Related Reading: 

How to Find the Best Therapist- Expert Roundup
Conclusions
Rejection involves pushing another person away. The psychological effects of rejection can negatively impact one's life if not managed well. Unfortunately, you can't avoid rejection as you live your life. Learning how to cope and manage the signs of rejection in a relationship can help mitigate the effects.
Share this article on
Want to have a happier, healthier marriage?
If you feel disconnected or frustrated about the state of your marriage but want to avoid separation and/or divorce, the marriage.com course meant for married couples is an excellent resource to help you overcome the most challenging aspects of being married.
Learn More On This Topic
You May Also Like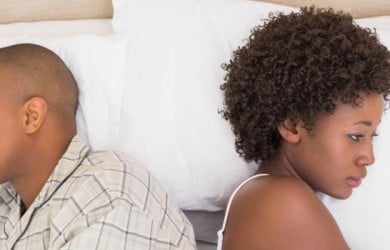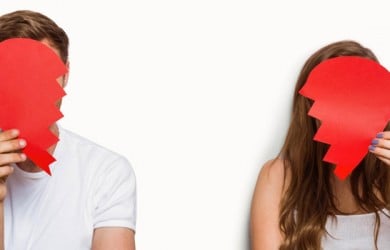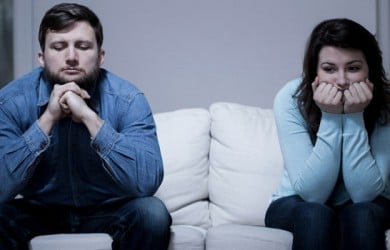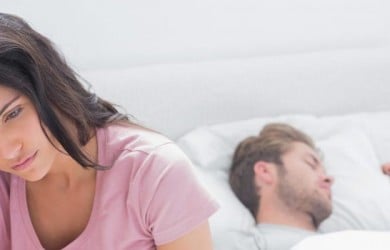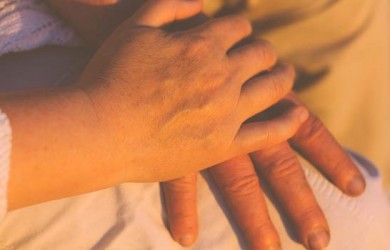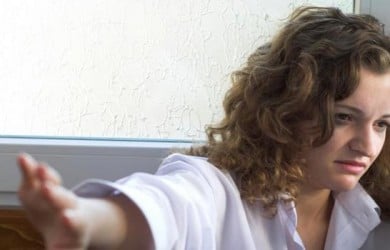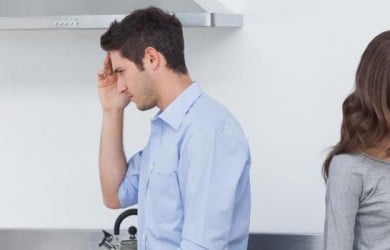 Popular Topics On Marriage Help