How Mental Health Day Offs Can Save Your Relationship
In today's fast-paced world, stress and burnout are increasingly recognized as significant threats not only to individual well-being but also to the health of relationships.
While many companies are beginning to offer mental health days as part of their employee benefits, few people recognize the potentially transformative impact these days can have on their personal relationships.
Taking a mental health day off is not just an act of self-care; it can be a lifeline for your relationship. By stepping away from the daily grind to focus on emotional well-being, individuals provide a ripple effect of positivity and understanding that extends to their partners.
What does it mean to have mental health days off?
Mental health days off are designated days taken specifically to focus on psychological well-being, separate from traditional sick days or vacation time.
These days serve as a proactive approach to combating stress, burnout, and mental fatigue, allowing individuals to disengage from work pressures and recalibrate their emotional state. Whether used for rest, pursuing a hobby, or seeking professional mental health care, the aim is to refresh and restore mental energy.
As society increasingly recognizes mental health as a vital component of overall wellness, more organizations are incorporating mental health days into their employee benefits, acknowledging that mental and emotional well-being directly impacts productivity and job satisfaction.
Why is it important to take a mental health day for your relationship?
Taking a mental health day is vital for relationships because it allows for emotional reset and reevaluation. Constant stress and burnout can lead to irritability, reduced empathy, and emotional detachment, all of which strain interpersonal dynamics.
By taking time off to focus on mental well-being, individuals become better equipped to handle relationship challenges, leading to improved communication and understanding between partners.
A mental health day can serve as a circuit breaker for relationship tension, providing space for rejuvenation that benefits both parties.
4 benefits of taking mental health days off for your relationship
Taking a mental health day isn't just about self-care; it can be a lifeline for your relationship. From improved communication to enhanced empathy, these days off offer multiple relational benefits:
1. Improved communication
Stress and mental exhaustion can severely hamper our ability to communicate effectively. When you're burned out, even simple conversations can become battlegrounds, leading to misunderstandings and resentment.
Taking a mental health day can help clear your mind, making you more capable of constructive dialogue and active listening, which are key to a healthy relationship.
2. Rejuvenation and emotional availability
Emotional burnout can make you distant and less accessible to your partner. A mental health day offers the chance to recharge and refocus, allowing you to be more emotionally present and engaged in your relationship, which is critical for intimacy and connection.
3. Enhanced empathy
Mental fatigue can diminish your ability to empathize with your partner's needs and feelings. Taking time off to focus on your own mental health can actually improve your capacity for empathy, allowing you to better understand your partner's perspective, thus strengthening the relationship.
4. Prioritizing the relationship
When work and other responsibilities monopolize your time and energy, your relationship may be pushed to the sidelines.
Utilizing a mental health day to prioritize your relationship sends a clear message to your partner that you value and are committed to maintaining the emotional health of your partnership, which can boost overall relationship satisfaction.
5 signs you need mental days off in a relationship
Recognizing when you need a mental health day is crucial for maintaining a healthy relationship. From constant irritability to emotional distance, here are 5 signs that it's time to recharge:
1. Constant irritability
If you find yourself easily irritated by your partner's actions or words, even if they are inconsequential, it could be a sign that stress is affecting your emotional responses. Taking a mental health day can help recalibrate your tolerance and patience levels.
The article from Healthdirect Australia discusses irritability as a state of feeling easily angered or frustrated, often over minor issues. It advises consulting a doctor if one experiences constant irritability, as it could indicate underlying mental or physical health conditions like depression, anxiety, or bipolar disorder.
2. Emotional distance
When you're mentally exhausted, emotional detachment often follows. If you notice that you're becoming indifferent or unresponsive toward your partner's feelings or needs, it may be time to take a step back for mental rejuvenation.
3. Reduced quality time
If work and stress have consumed so much of your energy that quality time with your partner takes a backseat, a mental health day could serve as a much-needed reset button to refocus on your relationship.
4. Frequent arguments
An increase in petty arguments or disagreements can signal underlying tension. Mental fatigue makes it difficult to resolve conflicts effectively, and a day off could provide the mental clarity needed to tackle issues constructively.
The Cleveland Clinic article discusses frequent arguments as one of the manifestations of Intermittent Explosive Disorder.
5. Neglecting self-care
When you're overwhelmed, it's easy to neglect not only your own needs but those of your partner as well. If you find yourself bypassing activities that promote emotional well-being for both of you, it's a sign that a mental health break is in order.
6 things to do on your mental days off
Taking a mental health day offers a golden opportunity to recharge and focus on well-being, both for yourself and for the benefit of your relationship. The activities you choose should help you restore emotional balance and renew your mental energy.
Here are 6 things you can do on your mental health day to make the most of this valuable time:
1. Unplug from technology
The constant bombardment of emails, notifications, and news can add to your stress levels. Use this day to detach from electronic devices and immerse yourself in the present moment. This act alone can significantly reduce stress and improve your mood.
2. Practice mindfulness
Whether it's through meditation, yoga, or simply sitting quietly, taking time to be mindful can help you become aware of your thoughts and feelings. This increased awareness can enable you to better understand yourself and, in turn, improve your relationship dynamics.
3. Engage in physical activity
Exercise is proven to release endorphins, which naturally elevate your mood. Even a simple 30-minute walk can make a difference in how you feel and can provide you with a fresh perspective on relationship challenges.
4. Consult a therapist
Sometimes, you need a professional perspective to deal with ongoing stress or relationship issues. A mental health day can be an excellent opportunity to schedule a session with a therapist for focused advice and coping strategies.
5. Journaling
Writing down your thoughts, fears, and aspirations can be cathartic. It also allows you to reflect on your relationship and what you can do to improve it. When you put pen to paper, you're often more likely to discover insights that wouldn't arise through simple contemplation.
This video discusses how to journal for mental health:
6. Spend quality time together
If both you and your partner are in need of a break, consider spending the day together doing something you both love. Shared experiences not only deepen your bond but also create lasting memories that can sustain you through challenging times.
Commonly asked questions
Mental health can be challenging, and it's important to know how and when to prioritize your well-being. Here's a handy FAQ section that addresses some of the most common questions about taking mental health days, discussing when to take them, and how they impact your relationship.
Is it okay to take a mental health day?
Absolutely, it's not just okay but often necessary. Just as you would take a day off for physical illness or injury, taking a day off for mental health is equally important. Mental health days allow you to recharge emotionally, reduce stress, and improve your performance at work and interactions at home.
Can I take a mental health day if I'm not feeling well?
Yes, if you're experiencing signs you need a mental health day, like constant irritability, exhaustion, or difficulty focusing, these are valid reasons to take a mental health day. Remember, "not feeling well" includes mental and emotional symptoms, not just physical ones.
How do I tell my partner that I need a mental health day?
Communication is key. Be honest and explain that taking a mental health day can be beneficial for both of you in the long run. Use specific examples to highlight how stress is impacting your relationship and why a day of mental health is necessary.
What if I can't afford to take a mental health day?
If taking a full day off is not feasible, consider other options, like a half-day or using a weekend to recharge. The aim is to prioritize your mental health, even if it's just a few hours of self-care. Financial constraints shouldn't deter you from taking the time you need.
How long should a mental health break be?
The length can vary depending on your needs and circumstances. Some may find that a single day is sufficient, while others might need an extended period. Assess your feelings and consult a professional to determine how often you should take a mental health day.
Final thoughts
Your mental well-being is crucial, not just for your individual health but also for the quality of your relationships.
Whether you're contemplating if it's okay to take a mental health day or wondering what is a mental health break, remember that taking time to recharge is a legitimate and necessary act.
By understanding when to take a mental health day and how it can positively impact your life, you're taking an important step in self-care and relationship-building.
Share this article on
Want to have a happier, healthier marriage?
If you feel disconnected or frustrated about the state of your marriage but want to avoid separation and/or divorce, the marriage.com course meant for married couples is an excellent resource to help you overcome the most challenging aspects of being married.
Learn More On This Topic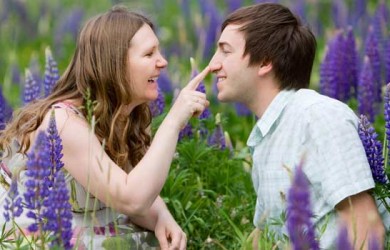 You May Also Like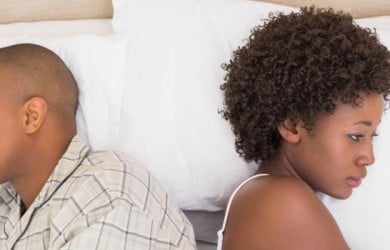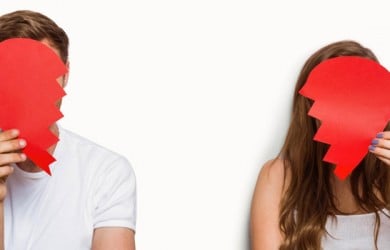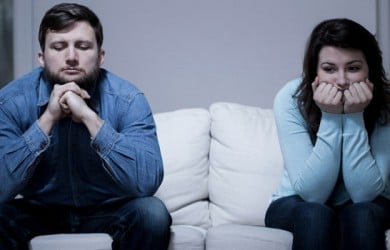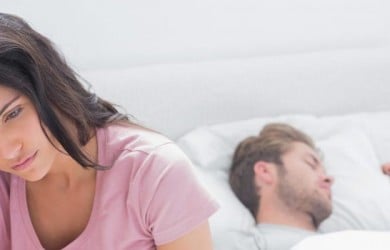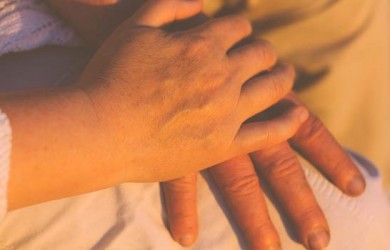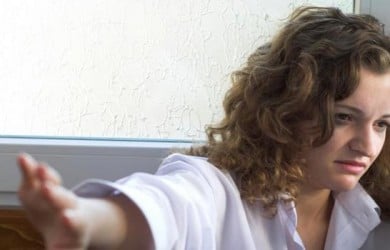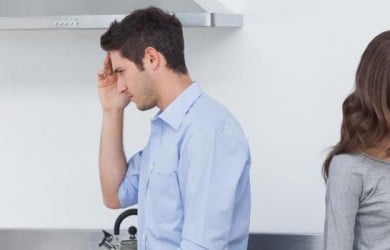 Popular Topics On Marriage Help