15 Signs of Sociopathy in Your Relationship
Sociopaths might make good TV entertainment, but that's probably about the limit.
What are the signs of a sociopath? Are sociopaths dangerous? Since they have a pervasive disregard for the rights and feelings of others, they can be highly manipulative, intimidating, aggressive, violent, and dangerous.
Male and female sociopath traits include resorting to outrageous actions, overstepping boundaries, and breaking agreements.
Getting into repeated fights or assaults is also possible for someone with the personality traits of a sociopath. So, it's best to take note of the early signs of sociopathic behavior before things escalate to irreparable damage in such a relationship.
Who is a sociopath?
Who or what is a sociopath?
A sociopath is someone who has an anti-social personality disorder or ASPD. A person suffers from anti-social personality disorder when they do not have any regard for other people. These people break laws, lie, manipulate, and act impulsively without caring for their safety or that of others.
Symptoms of sociopathy can begin in childhood but start to show prominently in teenage and adulthood. With age, the intensity of symptoms may reduce.
Encountering a sociopath in real life is nothing but tragic, and unfortunately, the chances of hooking up with a sociopath are high in general society. For example, three out of one hundred males are sociopaths.
So it makes sense to learn the signs of a sociopath to protect yourself from heartache and difficulty in the future. Trust us when we warn you about sociopathic behaviors and characteristics of a sociopath.
You don't want to fall into the arms of a sociopath, no matter how good-looking and charming they are.
In this article, we bring a comprehensive sociopath checklist that will help you identify signs of sociopathy, sociopath traits in females or males, and how to tell if someone is a sociopath.
Related Reading: 

How to Spot a Sociopath?
What it's like to be married to a psychopath?
While many people use the two terms – sociopath and psychopath interchangeably, they are different from each other. Sometimes similar in symptoms and behavior, both psychopaths and sociopaths may have trouble in relationships or be the cause of trouble.
Psychopaths are cold-hearted and calculative. They use their actions and anger to get what they want, acting so very strategically.
Being married to a sociopath or a psychopath is not easy. People with either of the disorders are less likely to have successful, happy, and healthy marriages. They are rarely faithful, very likely to cheat, and can hamper their partner's mental health as well.
Related Reading: 

5 Signs That You Are Married to a Sociopath Husband
What are the causes of sociopathy?
What causes sociopathy? Causes of sociopathy include –
Genetics

Parenting styles

, and upbringing

Environmental factors such as less care from caregivers in childhood

Abuse and violence

Trauma

Damage to the frontal part of the brain
15 signs someone is a sociopath
How to identify a sociopath? Here are some of the classic signs of a sociopath:
1. They are charming
Of course, there are men and women out there who are not sociopaths but are also charming.
If the person you are with seems to relish that they are charming and are utterly smooth, it doesn't mean that they are a sociopath, but equally, it could mean that they are too.
Look out for other signs of a sociopath to help you decide. If, however, you have a warning bell ringing, listen to it; there's probably a reason. This could be one of the signs you're dating a sociopath.
Watch this video to learn more about how sociopaths can be very charming but manipulative.
2. They have an enormous ego
One of the sociopath tendencies is a huge ego. So, how to recognize a sociopath?
They won't hold back from telling you how smart, rich, attentive, and successful they are, and they won't like it if their ego is knocked even slightly.
They might not express that they are unhappy if their ego has been knocked, but you'll see the repressed anger hiding underneath if you pay attention to their expressions.
Related Reading: 

Defining the Traits of a Sociopath and Discovering How to Spot One
3. They are overly attentive
What are the signs of a sociopath? Someone with such an antisocial personality disorder is strangely attentive and observant. They also tend to get overly territorial about their object of affection.
One of the clear signs of a sociopath is that they are intense and overly attentive.
They'll contact you all the time in a variety of ways, they'll want to spend all of your spare time with them, and they will not be impressed if you pass over their company for family, friends, or anything else.
Once again, they won't necessarily tell you this, but they might make you feel guilty, and if you look at their faces, they'll be hiding the repressed anger.
Related Reading: 

What Happens When There Is Lack of Attention in Relationship?
4. They blame others
What are the traits of a sociopath? They love to play the blame game. This is a good sign of a sociopath because it's easy to spot.
In conversation, you'll start to notice that nothing is ever their fault; they'll tell you stories about their past and will never say 'I should have done this,' or 'I was wrong.' Never.
And they never will for the rest of their life!
5. They always have lies and gaps in their story
The answers to your questions about their past will sometimes be vague or embellished.
They might use guilt tactics or distraction to avoid answering questions if they don't know you well.
Along with other strategies such as blame and anger, they think they've locked you down to them. You'll also probably find holes in their stories. Pay attention to even the most minor holes. Don't ignore them.
Related Reading: 

How to Spot a Liar in a Relationship- 15 Ways
6. They give intense eye contact
Eye contact can be attractive. It can be a sign that somebody is in love with you, but if they are staring at you intensely in a somewhat predatory way, that may make you feel uneasy.
Make sure you listen to your spidey senses; something's off!
This is one of the signs of a sociopath that they really will struggle to hide.
7. They move fast
They'll fall in love with you quickly and want to accelerate the relationship fast.
You'll be moving in with them and even marrying them in no time if they have their say. And they usually get their way.
Related Reading: 

20 Signs Your Relationship Is Moving Too Fast
8. They want sympathy
You will feel sorry for their past, their current situation, and anything else that they want you to feel sympathy for.
They are good at this. Even if you think you will resist and still plan on seeing them, you won't.
9. They get angry
We've already highlighted this as one of the signs of a sociopath as a backup check in other situations.
Even if they are saying everything you want to hear and more, especially if they are making you feel complete and that everything will be ok in the world.
If they are doing this and are showing any other signs of a sociopath and you can see the anger lurking in their sociopath eyes, it's really not worth sticking around, don't fall for it.
Related Reading: 5 Valuable Tips on Managing Anger in Relationships
10. They don't appear to feel guilty
Unless a sociopath has learned to act the effects of the emotion of guilt, they won't show any. That's one of the key sociopath signs.
They might laugh or say inappropriate things, hurt people, manipulate people in a way that most people wouldn't, and they won't even blink an eye.
It's the same around animals too.
If a sociopath has learned that guilt is a sign of a sociopath, they may try to act it out, but the chances are they might not always recognize all of the appropriate times to display guilt.
So, how to spot a sociopath in such a situation?
In this situation, give them enough time, and they'll trip themselves up.
11. Ignoring rules
Someone who does not respect any rules or laws could be a sociopath. People with the disorder do not regard their own safety or that of others. They could not care less about the rules as long as they get what they want.
Related Reading: 

22 Relationship Rules for a Happy Union
12. Dishonesty
Sociopaths do not care about lying and manipulating if they can get what they want. They are dishonest, have deceptive tendencies, and are unapologetic about it. This can be a sign of a dangerous sociopath.
13. Acting without considering the consequences
Sociopaths tend to act impulsively, without considering what the results of their actions would be.
14. Aggression
Sociopaths are very likely to get aggressive and even abuse people verbally or physically. More often than not, their anger and aggression may be uncalled for.
Related Reading: 

How to Deal With Aggressive Communication in Relationships
15. Difficulty managing responsibility
Sociopaths have a hard time dealing with responsibilities. They may miss deadlines at work, not show up for events, or forget to pay their bills and rent.
How to deal with a psychopath in a relationship
As mentioned above, sociopathy and psychopathy are different from each other. However, given that they are both mental disorders, dealing with them may have similar grounds. How to deal with a psychopath or sociopath in a relationship? What to do once you know the signs you are dealing with a sociopath or psychopath?
1. Don't write off the signs of mental health issues
Often mental health issues can start affecting individuals at the very onset of childhood. Sociopathic behavior in children is also not uncommon. There are telltale signs of sociopathy in children.
Child sociopath symptoms include lack of remorse for lying, engagement in fights, throwing angry fits, and acting alarmingly manipulative and authoritatively.
If you notice such an alarming behavior in a loved one, don't simply write off these signs, presuming they will inevitably grow out of.
If you suspect your loved one may have any kind of personality disorder, seek timely expert help.
2. Consider leaving
If you think a love relationship has toxic and is impairing your well-being, it's best to walk out of the vicious circle of the master manipulator of charm and persuasion and start afresh.
The person dealing with the mental disorder can seek help, and if they get better, you can always reconnect. However, giving yourself and them the space and time needed is very crucial.
Related Reading: 

12 Tips on How to Leave a Toxic Relationship
Bottom line
Sociopathy is a mental disorder that can get better with therapy and support. If you think your partner is a sociopath, they should seek help from a professional. Support from family and proper care can reduce the symptoms of sociopathy and help people live a better life, with healthier relationships.
Share this article on
Want to have a happier, healthier marriage?
If you feel disconnected or frustrated about the state of your marriage but want to avoid separation and/or divorce, the marriage.com course meant for married couples is an excellent resource to help you overcome the most challenging aspects of being married.
More On This Topic
You May Also Like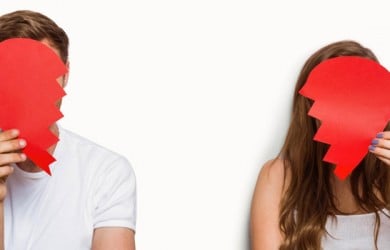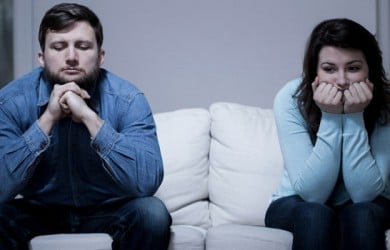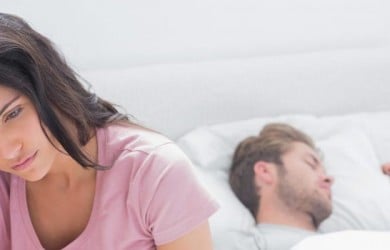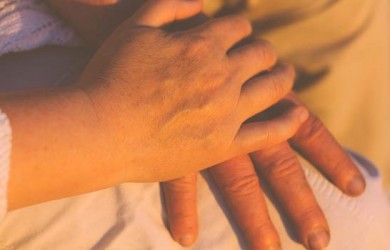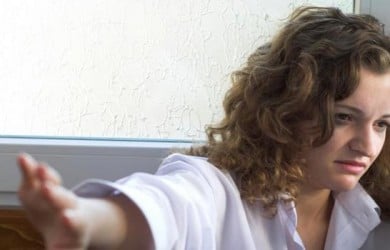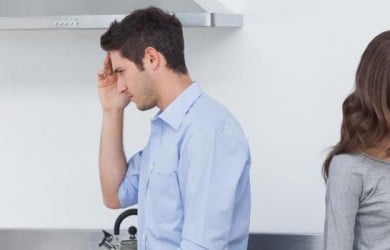 Popular Topics On Marriage Help