10 Signs That You're Ready for Marriage Intimacy Counseling
Let's face it. You're unhappy and tired. If you've been married for quite some time, you probably understand these feelings are mere symptoms of the ups and downs that define a relationship.
This time though, something's just not right. Maybe you're already working on it but can't get anywhere. Maybe you don't know where to start.
Suppose you feel your marriage problems are getting out of hand, and the sex and intimacy you once had in marriage have gradually crumbled away. In that case, it may be the time for you to take the intimacy issues in marriage more seriously.
It might have been a phase in the past, but now you need to be more mindful and seek sex counseling or intimacy therapy. But what is intimacy counseling?
Well, intimacy counseling is a process through which a couple can learn how to resolve any marriage intimacy issues and enhance different forms of intimacy in their marriage.
What is intimacy counseling?
Intimacy counseling, also termed as couples sex therapy or sex and intimacy therapy, can help you or your spouse to overcome any fears regarding intimacy that might have originated from past abuse, abandonment issues, control issues, and many other reasons.
Furthermore, sex therapy for couples would help you better understand your partner's needs and, with time and patience, build intimacy in your relationship.
So if you have an intuition that intimacy in your marriage might be going off the rails, pay attention to these 10 warning signs discussed below and let us show you how to deal with them effectively.
For more about improving intimacy, you can watch this video:
10 Signs that you're ready for marriage intimacy counseling
Here's a look at 10 signs that can let you know that you may want to begin talking about intimacy with a therapist.
1. Not in the mood to make love
Yes, we all have moments where we're too exhausted to make it happen. On the other hand, if these moments occur frequently, something may be going on under the surface.
Many people ignore their partner entirely because they cease to be attracted to them. This doesn't have to be physical but could be a symptom of an underlying problem: your emotional connection is lost.
Sex therapy for married couples marriage counseling can help you reestablish a deep connection with your spouse by teaching you how to handle your frustrations and strengthen your relationship.
2. Fighting over the same issues
Having arguments is a sign of a healthy relationship. After all, it simply means you're willing to make an effort to fix your problems. But this is only true to a certain extent. Once you realize you're fighting about the same issues repeatedly, it's time to find a marriage counselor.
As a couple, you are both a union and two separate individuals. While trying to balance your needs with those of your marriage, it is no surprise that conflicts of interest can arise.
If both you and your partner have strong personalities, they will unlikely reach a compromise by themselves. A mediator can help you figure out what's in the best interest of your partnership.
Sexual counseling for married couples or couples intimacy workshops can facilitate you with the virtue of understanding the importance of sex in marriage.
3. Fearless behavior
Much like children do with their parents, new couples often try to find each other's limits. Once you get to know one another deeper, you will most likely know what you can and cannot say to your partner. This is even true during arguments.
With intimacy issues, though, it's even more important to be aware of your words, as it's easy to hurt someone when fighting about such a sensitive subject.
If you notice you start blurting out things you don't mean, take the appropriate steps to learn how to express your emotions without hurting your partner unintentionally. This is where couples therapy comes in.
A competent sex therapist for married couples can not only help you have better sex in marriage but also help you to control and channel your emotions without hurting your partner.
4. Superficial communication
When was the last time the two of you had a good talk? Is all you're talking about superficial and meaningless? In the long run, the inability to have a deep conversation with your partner could result in emotional isolation, which may quickly lead you down the path of separation.
Through couples therapy, you will learn how to talk about your feelings, desires, and frustrations in a way your partner can understand and relate to.
5. Not being able to enjoy physical contact
Are you and your partner still intimate with each other occasionally, but you're simply not enjoying it like you used to? Multiple reasons may be causing this problem, and it doesn't necessarily mean your marriage is going down the proverbial drain.
Marriage intimacy counseling is even more important in this case since a counselor can help you find the underlying cause and solution to your problem.
Related Reading: 

How a Lack of Physical Intimacy Can Hurt Your Marriage
6. Too tired to fight
Occasional arguments are a normal part of any relationship. But what happens if you can't find the energy to handle any more fights? If you feel your partner doesn't understand you and your problems are getting out of hand, it's nearly impossible to find the motivation to keep trying.
It seems counter-intuitive, but this is one of the biggest signs that your marriage is in danger. Talking to a marriage counselor is probably your last resort.
7. Emotional infidelity
You probably stepped into this marriage hoping to find love, affection, and intimacy on the other side. Over time, things didn't turn out the way you expected.
Suppose you and your spouse have problems connecting and being close to each other. In that case, it's only natural you start missing these moments of intimacy and maybe even start fantasizing about sharing them with someone else.
From there on out, it's all too easy to take the next step and have an actual affair. But infidelity is often a deal-breaker and can ruin even the strongest marriages.
Avoid losing your relationship by finding a marriage counselor immediately.
8. It's affecting the children
You may consider working towards increasing intimacy with a spouse once you notice that your relationship with your spouse is having a negative effect on your children. When you and your partner aren't getting along and arguing a lot, it can be difficult to have a united front when parenting your children.
Moreover, suppose your intimacy is suffering because you cannot agree on certain aspects of child-rearing. In that case, this may also be something that you should talk to a therapist about. It can be helpful to learn how to communicate with one another more effectively and work together to solve problems.
Related Reading

: 

25 Fun Things Kids Love a Lot
9. Trust is gone
Once trust is gone in your marriage, you may be concerned about how to bring back intimacy in a marriage. When you can do so, this can help you start to improve your trust in each other. It doesn't matter why you had an issue with trust, and it is possible to work towards increasing it.
You can talk to a counselor for help with this as an individual or think about sex marriage counseling for couples since you will likely have to build up your intimacy with each other to improve the trust in the relationship.
10. You don't support each other
If you feel like you don't have support from your spouse when it comes to making decisions or running the household, this is something that must be alleviated as soon as possible. To do this, you should think about rebuilding intimacy in marriage when this is an achievable goal.
This can help you understand each other better, consider your partner's point of view, and with the right counseling, this can be reciprocal. Also, if there has been an issue with communication or arguing in the past, therapy can also help you improve this.
How intimacy counseling works?
When you are concerned about how to restore intimacy in marriage, you may want to work with an intimacy counselor. This type of professional can help you and your partner work through any problems or issues, which may keep you from being intimate with each other.
It is necessary to be intimate with your spouse in several ways, so you can make sure that you can keep your relationship solid and your bond strong.
You can search online or ask your doctor for a referral to find a counselor. Once you find a therapist you would like to talk to, you can visit them or go with your partner.
The counselor will try their best to learn more about you and what issues you want to work on and talk to you more about how this can be accomplished.
As you keep working with a counselor, they will likely tell you about the treatment plan or options that will be able to help your relationship the most. Depending on what you wanted help with in the first place, the plan of attack may be different.
For instance, if you want assistance with restoring sexuality in marriage, your counselor would lay out steps that need to be taken to meet this goal. Doing the work together should help you grow your intimacy and eliminate other issues that were coming between you and your spouse.
Who provides marriage intimacy counseling?
There are several different types of counselors or therapists that can provide therapy for intimacy issues. If you are interested in locating an option near you, you can search online marriage and sex counseling near me for the best information.
If you don't want to visit with a therapist in person, you may also choose to get the support your marriage needs through online marriage counseling, which can take place in your home through your home internet.
How to restore intimacy in a marriage?
When you want to restore or increase intimacy in marriage, there are a number of ways that you can go about solving this problem.
1. Make sure you're okay
At times, you may be under stress and unable to cultivate intimacy between you and your spouse because of all the other things that are going on in your life. This is something that can be common, and it is also something that can be remedied.
When you think that you may be under too much stress and it is starting to affect different aspects of your life, do what you can to change this. While you may not be able to take away the stress, you might be able to benefit from stress management techniques, or when it comes to asserting yourself, so you won't become overwhelmed and take on too many projects.
2. Think about your actions
Another place to start is by considering how you are acting. Is your partner acting a certain way because you are acting a certain way? It may be as simple as that. Consider if you have been behaving kindly and fairly with your partner, and if you haven't, you should be able to make meaningful changes to your behavior.
If you have already been acting fairly, you can understand that something else might interfere with sexual intimacy in marriage.
3. Talk to each other
You may be having an issue with intimacy in your marriage because you aren't taking the time to talk to each other regularly. You should take some time to discuss things with your partner, even if you are both often busy. It is important to make the time to ask them how their day was and find out if they need help with anything.
On the flip side, they should do the same thing for you. If they are not, they may need help learning how to communicate with you, or both of you may want to learn more about communicating effectively.
4. Spend time with each other
It can be quite difficult to maintain intimacy with each other when you aren't spending enough time together. Again, even if you are quite busy, it is necessary to take the time to hang out. You don't have to go on dates or do something. Even time spent watching a movie together and chatting with each other can count as quality time.
Of course, if you can do things together that you both like, this can also improve your bond and intimacy. As a couple, you can decide how to increase your time together, just the two of you.
Related Reading

: 

15 Reasons Why Quality Time Is So Important in a Relationship
5. Work with a counselor
When you don't know what else to do or feel like you need additional help, working with a counselor may be the way to increase intimacy. A professional will be able to meet you and determine what to do to help you improve your marriage.
Make sure you are open and honest about what is going on between you and your spouse to get the best help available. A therapist can help improve intimacy in marriages in a number of ways, as well as help you navigate through numerous issues.
FAQs
Here are some most discussed questions about the importance of intimacy in marriage.
Can intimacy be restored in a marriage?
It is possible to regain intimacy in marriage. There are many ways to help build up your intimacy when you determine that this is an aspect of your marriage that you would like to work on.
One way is trying to become closer to your spouse again. You can accomplish this by embracing each other, spending quality time together, and talking more. Moreover, you can work with an intimacy counselor for more guidance and tips on how to strengthen the intimacy in your marriage.
When both of you are willing to put time and effort into rebuilding the relationship, this can give you a better chance of succeeding.
Can couples therapy help with intimacy?
There are many problems that couples therapy can alleviate when you decide to work with a counselor. If you are concerned about losing intimacy in marriage, you can talk to a professional about this. They may also be able to help with other differences that are affecting your bond as well.
For instance, you can learn more about how to communicate with each other or how to alleviate certain problems or strife that are present within your relationship. If you are willing to work with a counselor together, this can improve your overall connection. Consider sex and marriage counseling if you need it.
Conclusion
Once you determine that you want to work on intimacy in your marriage, there is much to think about. You should consider what problems need to be sorted out between you and your spouse and if you think intimacy counseling is right for your marriage.
You can research online to find out more about programs that can help you and check in your area for qualified therapists to help with this type of counseling. There's a chance they may be able to make a difference in your marriage.
Share this article on
Want to have a happier, healthier marriage?
If you feel disconnected or frustrated about the state of your marriage but want to avoid separation and/or divorce, the marriage.com course meant for married couples is an excellent resource to help you overcome the most challenging aspects of being married.
You May Also Like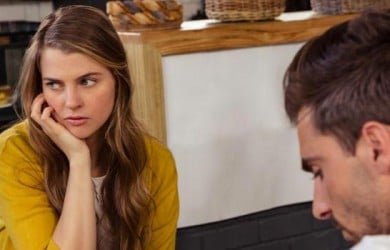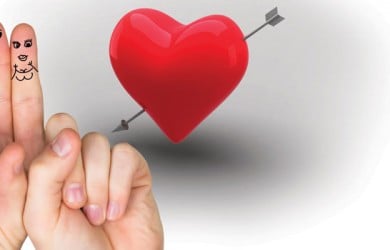 Popular Topics On Married Life