Building Secure Attachment with Your Spouse – Things You Can Do to Create It
The media bombards us with images of "The Larger-Than-Life Romantic Gesture". You know, those movies where the guy proposes to his girlfriend through the public address system on the airplane or leaves a trail of rose petals from the living room to the bedroom, where she finds a small box containing a large diamond ring.
No wonder young people think that it's the grand gesture that is proof of "True Love", and ignore all the small ways we can create secure attachments.
There are few models in the media we can look at to see this – that building a secure attachment with your spouse and maintaining it is made up of a thousand small things.
What is a secure attachment ?
Everyone needs attachment.
Building a secure attachment with your spouse is the basis for happy and healthy relationships. Secure attachment is the sense of belonging and feeling connected to another person and to life on the deepest levels. Humans are pack animals, and as such have a need to feel part of a group.
This implicit connection with another human generates a three-pronged positive feedback loop.
Feeling this kind of connection gives us a stronger sense of connection within ourselves; our inner confidence is stimulated to engage in life in ways that help us build self-awareness, and this engagement increases our feelings of competency and self-esteem.
Heightened self-esteem permits us to more easily connect with others. So this creates a perfect circle of secure attachment.
Ways to increase your attachment to your partner
For building a secure attachment with your spouse, focus on healing any insecure attachments you may be carrying over from previous relationships.
The ability to securely attach to another person is formed (or not) in early childhood. If you sense you do not have a reasonably-developed capacity to attach to another, you may want to work with a therapist on ways you can heal.
If you don't, you risk becoming attachment-avoidant, unable to take in the rich rewards attaching to a partner will bring to your life. To aid in healing and answering the question, how to build a secure relationship, try the following:
Work on raising your self-esteem, using resources such as books and your therapist. A more-solid sense of self-esteem helps in building a secure attachment with your spouse.

Learn to identify, honor, and to express your emotional needs in a way that is self-caring and not forceful or accusatory.

Risk being authentic and direct. Don't play games or try to manipulate your partner's interest. It is only by showing who you really are that you receive authentic

love

.

Practice

acceptance of yourself and others

. Be less critical.

Stop reacting and start responding.
How do you learn to resolve conflict and compromise from a "we" perspective?
Hear each other
This is such a small thing but so very important for building a secure attachment with your spouse.
When you hear what your partner is expressing, you validate them. Let's say you are out for a drive. You've got good tunes on the radio and both of you are feeling relaxed. Your partner is looking out the car window, and makes an idle observation: "Wow, the light right now is just gorgeous."
You could easily just nod your head and keep on going. But to reinforce your attachment, do the small thing: "Oh yes, it really is."
Right there you've sent a message to your partner that you heard what they said and that you've shared in their observation. That feels good and always answers the question, how to make your partner feel secure.
Small ways to build intimacy
What is a secure attachment without a deep level of intimacy with your partner? That said, you and your partner don't need to do a life-overhaul seminar to increase your intimacy.
There are so many small ways you can do for building a secure attachment with your spouse-
Bringing them a morning coffee prepared exactly the way they like.

Having a 10-minute in-person conversation with no cell phones in hand, just focusing on exchanging with each other.

Quick praise of the great meal your partner has prepared

Thanking your partner for picking up the dry cleaning.
Walk in nature
The benefits of "forest bathing" have been documented in Japanese culture. But did you know that walking together helps in building a secure attachment with your spouse?
Walking slowly and mindfully in nature is a small, no-cost way to attach to your partner. You may be tempted to do something closer to home, such as mall-walk together, but this will not provide you with the same positive takeaway.
Mall-walking contains a really strong sense of stimuli (and you may be tempted to use this time to also run errands, which defeats the attachment-goal of this exercise).
Be open with your needs and emotions to form a secure attachment
You need to rewire your brain for building secure bonds with your partner.
Sharing your needs directly, rather than using a "game-playing" style of communication, is key to creating a secure attachment with a partner. When your partner asks if something is wrong, tell him what it is, rather than stating a vague "nothing" and then pouting about it.
When you state your needs directly, your partner is relieved because they don't have to guess what is going on in your head. This translates to the better attachment between the two of you.
Build yourselves a community
Having attachments outside of your relationship has a lovely effect in helping you both stay attached to each other. Your involvement in neighborhood groups, the house of worship of your choice, volunteer work, your children's school, all of these is beneficial to your sense of belonging and facilitates building a secure attachment with your spouse.
Have more sex
Thriving sex life will go a long way in building a secure attachment with your spouse. One of the best ways to enhance your secure attachment to your partner is to have sex.
The hormones released after orgasm, oxytocin – are proven to increase your feelings of connection and trust. It's a small but wonderful thing, right?
Building a secure attachment with your spouse for lasting happiness
By following these ideas you will be able to not only build a secure attachment with your spouse but also reap benefits of such a rewarding relationship for many years to come. As secure attachment is the linchpin of any happy relationship and you owe it to yourself to work consistently at building a secure and long sustaining attachment with your partner.
Share this article on
Want to have a happier, healthier marriage?
If you feel disconnected or frustrated about the state of your marriage but want to avoid separation and/or divorce, the marriage.com course meant for married couples is an excellent resource to help you overcome the most challenging aspects of being married.
More On This Topic
You May Also Like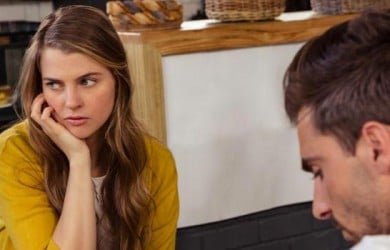 Popular Topics On Married Life