What Is Honeymoon? And Why Is It Important
What is a honeymoon exactly?
Well, the concept of a honeymoon dates back hundreds of years ago, but the tradition still remains the same worldwide.
A couple just tied the knot, bid farewell to family and friends, got into their car/carriage with the "just married" sign on the bumper and cans dragging along; they are riding/driving off into the sunset!
Where are they going?
The Merriam-Webster Dictionary describes a honeymoon as a period of harmony immediately following marriage. So, why honeymoon, and not another word?
Keep reading to know more about it!
Why is it called a Honeymoon?
Honeymoon originates from old English and is a combination of two words, "Honey" and "Moone." Honey represents sweetness like the food, and Moone refers to the period of one month. Couples used to celebrate the first month of marriage drinking Mead (a sweet drink) gifted to them.
In the earlier centuries, the moon cycle determined a month! Honeymoon historically refers to the first month of marriage, which is expected to be the sweetest.
It is the period a couple spends time together alone, away from family and friends. For some, it could be immediately after the wedding ceremony; for others, it may be a few days or weeks after their wedding ceremony.
The first month of marriage is usually one of the sweetest months for most couples. It is a honeymoon because, during this period, spouses have fun and enjoy their company tremendously!
Each partner is excited to start their new life with their significant other. Typically, honeymoon couples find it hard to be apart from each other for long during this period.
At this stage, you find yourself smiling at their texts, eager to see them again even if they just left, extremely happy around them, etc. Everything seems easy and perfect as if, nothing could ever go wrong.
Related Reading: 

Tips for a Happy Honeymoon
Why is a honeymoon so special?
The answer to what a honeymoon is depends on you and the effort you're willing to put in to ensure it's a time of happiness.
The honeymoon stage is the beginning of a relationship where there are no problems. It is the first stage in romantic relationships and marriages.
It is that period when couples are ecstatic in their relationship. Research shows that, during the honeymoon stage, love hormones spike up.
These hormones are dopamine. They are produced when you fall in love, when you kiss, hug, cuddle, or engage in any form of physical touch. It spawns the Norepinephrine causing the fabled butterflies in the tummy.
As time goes by with your new partner, physical affection reduces, and this causes the love hormones to slow down in production.
Want to know how to make the honeymoon stage last?
Watch the video:

Related Reading: 

Honeymoon Planning Tips
What should you do on a honeymoon?
Couples rarely ask what is the purpose of a honeymoon as they look forward to spending time with their spouse in isolation.
It is common practice for couples to travel together after their wedding ceremony to a place away from family, friends, and all responsibility.
Some spouses leave immediately after their wedding ceremony; others may decide to stay back to handle a few things before leaving for their honeymoon holiday.
To understand what is honeymoon holiday, you should know that this tradition dates as far back as the fifth century. It started as a way for couples to get to know each other intimately before settling into their life as a married couple.
Back then, it was common practice for families to arrange marriages. The honeymoon period was for the married couples to get to know each other away from any distractions.
In modern times, there have been upgrades to the tradition. Even though it is not the first time they are meeting, spouses spend time together at exotic locations for the first time as a married couple.
It does not matter if a couple has been cohabiting before getting married. Each couple is unique, and there is no set rule on what to do during your honeymoon holiday. So, what happens on honeymoon, and what activities can a newlywed couple partake in to make it memorable?
Related Reading: 

How to Pack for the Perfect Honeymoon
Here are a few suggestions;
So, what is a honeymoon?
It's all about creating memories!
This is your first outing as a married couple. You are most likely having the best time in a beautiful location.
You can ask a random stranger to take pictures of you and your spouse; the hotel staff is often willing to help. It is a great idea to capture your moments and make them into memories.
Before you go back to your responsibilities, your honeymoon period is a great time to cheat on your diet. Indulge in mouth-watering, finger-licking food, try new things together!
Have as much happy food as you like. If you are in a new city or country, you should try their local food. Food exploration is a way to bond with your spouse.
Spend quality time together
What is a honeymoon if not spending quality time together?
This is one of the essential things to do on a honeymoon. Be deliberate about spending time with your spouse.
Take a walk together at night, have a picnic at the park, watch the sunset/sunrise, stargaze together, ride a bike, etc. Do a lot of fun activities together as a couple.
What is a honeymoon if you don't indulge in intimate relationships with your partner?
Contrary to the romanticized idea of what happens on honeymoon night, having sex is not the only thing couples do. Scratch that, of course, it is!
This is a time to explore your physical attraction with your partner and learn about their bodies. Your love hormones are spiking at this moment so, why not take advantage of it?
Related Reading: 

Romantic Ideas to Make Honeymoon Special
Why is the honeymoon so important?
Traditionally, most couples go on a honeymoon but remember, there is no set rule on how to go about your marriage, so do not feel pressured to go.
Going on a honeymoon holiday is a nice thing to do with your partner; here are some reasons why;
Time to unwind

To set the tone for the rest of your marriage

Time to explore

Celebrate

Get to know each other better
Wedding planning is an exhausting process, no doubt!
After going through all that stress to make sure your big day is perfect, a honeymoon is due. It helps you and your spouse to relax and unwind.
You get to indulge in delicious cuisine after following a rigid diet to fit into your wedding clothes!
As a newly wedded couple, enjoy the feeling and the moment before getting back to the craze of working and dealing with responsibilities.
It sets the tone for your marriage
Your honeymoon experience sets the tone for your marriage. A honeymoon is a fun way to start your journey together as a married couple. You could create a yearly tradition out of it to spice things up!
Spending the rest of your life with someone else is a big commitment. You do not want to dive in headfirst then get flustered down the road. Going on a honeymoon helps you to ease your way into your new life.
On your honeymoon, you discover quirks about your spouse you may not have noticed before. Being in a new stress-free environment takes the edge off.
It allows you to explore things as a couple
Going on a honeymoon as a couple is an adventure. Your honeymoon experience involves getting to try new things, playing fun games, and visiting new places together.
Learning new things as a couple is a way to create memories that would keep you going once the honeymoon phase is over.
You would not always feel butterflies with your partner, but the memories you have made will last forever.
It is an opportunity to celebrate
Well, what is a honeymoon, if it doesn't involve celebrations? You just took a big step; why not celebrate with your partner?
Your wedding party was a celebration with your family and friends; now it is time to share that special moment with your spouse. Who could understand your joy asides from the person you have chosen to live with forever?
It is okay to take a moment for yourself as a married couple. Clink your glasses because forever has just begun!
You get to know each other better
For some couples, the answer to what honeymoon is is a time to get to know the living habits of their partners.
Although there are couples who cohabit before marriage, there are others who have never lived together.
Instead of plunging headfast into living together as a couple, a honeymoon helps to ease the shock of character differences. You find out during your honeymoon whether your partner sleeps with the lights on or off, for instance.
Knowing your peculiar habits helps to plan your married life together. You decide whether to get individual night lamps or a single one, to have two sinks in the bathroom or one.
How long does the Honeymoon stage last?
When does the honeymoon phase end?
For some couples, the honeymoon stage in marriage does not last forever. If you're curious about how long the honeymoon period lasts, then know it depends on the couple.
It can last for as long as six months to two years. Research suggests that it lasts no longer than two and a half years for the average couple.
How long should a honeymoon last, depends on the couple and the amount of time they can afford to take away from their responsibility. However, the honeymoon length typically lasts no longer than a month; after all, there are responsibilities to get back to, and you have to save cost.
Many couples spend a week or two on their honeymoon holiday then get back to their daily schedule. It is possible to keep the honeymoon stage going for the rest of your romantic relationship but, you have to be intentional about that.
Related Reading: 

Tips to Keep the Flame of Passion Burning Post Honeymoon Phase
Why does the Honeymoon stage end?
The beauty of the honeymoon stage is that each partner is getting to know the other. The mystery is a thrilling experience. Once you have unraveled the mystery that is your partner, your relationship starts to get a little less exciting.
Another thing that causes the honeymoon stage of a relationship to end is the reduction in showing physical affection.
Earlier, you have learned that hormones increase in production when you engage in physical touches like hugging, kissing, and having sex. It's a typical practice for partners to get too comfortable and forget about showing physical affection.
Getting bored in your romantic life does not mean that is the end. As the honeymoon magic fades away, you enter the stage of deliberate commitment. Scientifically, this stage is the limerence stage.
Related Reading: 

Learning all About Romantic Love
Sustaining the honeymoon phase
You recreate the magic by working at it. Once you have decided to commit to your partner, you open yourself to a more mature and stable form of loving them.
Some things you can do to keep the excitement going are:
1. Spend quality time together
Do not get overwhelmed with life and its responsibilities! Take out time from your busy schedule to appreciate your partner, and be with them intimately.
Choose a day of the week to do something together like, watching a movie at home or the cinema, cooking together or go out on a date. Create fun traditions!
Keep doing the things that made your partner happy at the beginning of your relationship/marriage.
2. Try out new things
One sure way to keep things exciting in every relationship is to try new things together, such as signing up for a dance class, pottery, painting, or going on a holiday.
Failing and Winning together is a great way to bond as a couple.
3. Relive memorable moments from the honeymoon period
You can revisit old places together, reenact scenarios that made you and your spouse happy. You can watch videos and look through photo albums.
Related Reading: 

Surviving Marriage After the Honeymoon Period
Conclusion
The honeymoon phase is one of the best times in a couple's romantic journey. Try not to skip it as a married couple. Enjoy every moment together and be intentional about making memories.
There's no exact place you must go or activity you must do. These are all suggestions to have a fun time.
Remember to set aside work for the duration you'd be spending with your new spouse. Take the time to understand each other and learn new things about each other.
For instance, going to a carnival together would help you know each other's interests based on the games you play.
The end of the honeymoon phase is not the end of love. So, when gathering answers on what is honeymoon?
Remember is the beginning of a new life with your spouse. It's a natural phase of romantic relationships.
As a married couple, enjoy your honeymoon period so you'd have something to hold on to later in a marriage, so make the most of the moment!
Share this article on
Want to have a happier, healthier marriage?
If you feel disconnected or frustrated about the state of your marriage but want to avoid separation and/or divorce, the marriage.com course meant for married couples is an excellent resource to help you overcome the most challenging aspects of being married.
More On This Topic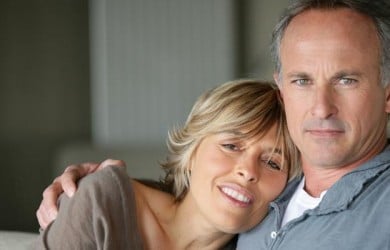 You May Also Like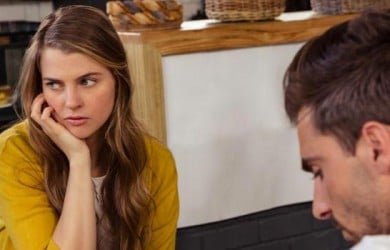 Popular Topics On Married Life