25 Signs of Emotional Maturity in a Relationship and How to Develop It
How often has it been that you've come across sayings about romantic relationships and marriages that emphasize the value of direct communication, active listening, commitment, trust, and respect? Many times, right?
But what's the prerequisite to these factors above in establishing and maintaining romantic relationships or marriages? One of the prerequisites is emotional maturity!
So, let's focus on the signs of emotional maturity- in individuals in general and in romantic relationships in particular. That's what's important.
The signs of emotional maturity lay the foundation for romantic relationships grounded in respect, healthy communication, and trust.
Emotional maturity in romantic relationships: What is it?
Before identifying the various signs of emotional maturity, it's ideal for learning about the concept of emotional maturity. Let's take a deep dive into what emotional maturity is in a relationship.
Because human beings spend a lot of time emphasizing the importance of logic and logical thinking in all aspects of their lives, the apparent connection and interdependence of emotions and relationships are often overshadowed.
Being emotionally mature means having adequate to high emotional intelligence or emotional quotient. An individual with good emotional intelligence knows how to identify, process, and express their feelings.
This means you can identify your emotions, process how you feel, and appropriately express your feelings if you're emotionally mature. Not only that, but you also understand other people's feelings and react appropriately.
Top 5 emotional maturity characteristics
Another important aspect that must be covered before you learn about the signs of emotional maturity is to learn about some key characteristics of emotional maturity.
What are some important traits or appropriate behaviors of emotionally mature men and women?
1. Empathy
Empathy isn't sympathy. An emotionally mature person can effectively identify what the people around them are feeling or going through. They ask questions that clearly express concern for their loved ones when they struggle.
They are wise and pretty good at acknowledging what their loved ones may be going through.
Related Reading: 

How to Build Empathy in Relationships
2. They aren't entitled individuals
The sense of entitlement in individuals can be pretty off-putting. However, emotionally mature individuals try to acknowledge their privilege in life.
They don't take their position in life, their loved ones, belongings, etc., for granted. They are grounded, respectful, and aware.
3. Accountability and integrity
Integrity is of the high value of emotionally mature women and men.
This is not to say that emotionally mature people don't make mistakes. No. They do. But, they acknowledge and accept their accountability for their actions.
Related Reading: 

Why Is Accepting Responsibilities in a Relationship Important?
4. They prioritize their mental health
Emotionally mature people value and understand the importance of mental health. Since they are in tune with their thoughts, feelings, moods, and actions, they can identify how experiences, thoughts, and feelings are connected.
Therefore, they can also identify if their mental health is affected and take action accordingly.
5. Have healthy boundaries
Another subtle characteristic of people with high emotional maturity is the presence of boundaries. They value boundaries in their relationships, both professional and personal. They establish their boundaries and respect that of others.
Related Reading: 

Setting Healthy Boundaries in a Relationship
Emotional maturity in love: How important is it?
Now that you know about the character traits or behaviors of emotionally mature Individuals, another important aspect worth learning about before looking into the signs of emotional maturity is the importance of emotional maturity in a relationship.
Romantic relationships are complicated and intense feelings, moods, and emotions. Partners in a relationship have the power to impact each other through their non-verbal and verbal communication.
Even one inappropriate behavior or action can trigger intense negative emotions in the other partner. That's why emotional maturity is pivotal in matters of romance. It establishes the foundation for healthy communication.
Not only that, emotional maturity in a relationship is essential for effectively resolving conflicts and not letting arguments go out of control.
Emotionally mature people also take responsibility for their behaviors and actions and believe in apologizing. This is essential for avoiding resentment in the relationship.
The glue of emotional maturity creates an excellent environment of respect, trust, intimacy, and loyalty in romantic relationships and marriages.
25 important signs of emotional maturity in romantic relationships
Let's finally look into the direct and subtle signs of emotional maturity in romantic relationships and marriages:
1. Respect for boundaries
One of the very first signs of maturity in a relationship is the value placed by both partners on healthy boundaries. In an emotionally mature relationship, boundaries are not perceived as something negative. They are highly valued!
That's why people in emotionally mature relationships always set their boundaries and respect their partner's boundaries.
Here are some boundaries that are vital to every relationship:
2. You feel understood and seen
Since empathy is one of the core traits of emotionally mature people, you may very well feel seen and understood by your partner if you're in an emotionally mature relationship.
Empathy allows emotionally mature people to identify and understand their partners' perspectives, feelings, and thoughts.
3. Your partner actively listens to you
In emotionally mature relationships, partners understand that listening to one's partner is just as important (if not more) as expressing themselves.
That's why a partner actively listens to whatever their beloved has to say to them (irrespective of whether the message is pleasant or unpleasant).
4. Apology is common
Another one of the most critical signs of emotional maturity is the high value that mature people place on integrity and accountability. Emotionally mature people know when they've made a mistake, and they apologize for it.
5. Open-mindedness
Openness to new or different perspectives, especially one's beloved, is a common characteristic of emotionally mature relationships. Partners are always willing to hear about their significant other's perspective.
6. Your partner is realistic
Although emotionally mature individuals are open-minded and non-judgmental by nature, they are also grounded in reality. They are realistic about themselves, their potential, and what they can and cannot offer in a romantic relationship.
Related Reading: 

Expectations vs Reality in Relationships: 4 Common Misconceptions
7. Flexibility is common
Owing to emotionally mature individuals' open-mindedness, they are usually very flexible by nature. But they aren't flexible at the cost of their sanity or limits. They are balanced.
8. Your partner is reliable
One of the tell-tale signs of emotional maturity is emotionally mature people's strong sense of responsibility. Such people value integrity. That's why you'll notice that people in emotionally mature relationships are powerful support systems for their partners.
In emotionally mature relationships, partners know that they can rely on each other, and promises, when made, aren't broken.
9. Compromising happens easily
People with a high emotional quotient understand that compromising in romantic relationships is a virtue. It's a strength. Not a weakness. Their flexibility, openness to new experiences, and sense of responsibility enable them to compromise.
10. Feelings and thoughts are shared directly
Since emotionally mature people are very much in-tune with their emotions and thoughts and understand how important mental health is, they don't hesitate to express their ideas, feelings, opinions, etc., openly.
11. Quality time is prioritized
One of the direct signs of emotional maturity in romantic relationships is the value placed upon a quality time. As you know already, emotionally mature people don't take their valuable relationships for granted.
So, they actively put in the effort to plan and spend precious time with their partners irrespective of how hectic life gets.
12. Effective conflict resolution
Emotionally mature relationships are characterized by effective conflict resolution. Since the communication is straightforward and open and both partners are highly empathetic, they can effectively resolve conflicts (even intense arguments).
Partners communicate openly and with empathy, so holding grudges or resentment is not common, making it easy to resolve arguments.
13. Personal space and time are respected
The high respect for healthy boundaries in mature relationships makes it very important for mature people to respect their partner's time and space.
14. Humility
People in emotionally mature relationships are highly grounded and humble people. They value accountability. Therefore, they don't hesitate to accept their flaws or mistakes and apologize for the same.
The humility in admitting mistakes comes from emotionally mature people viewing their romantic relationship as their haven.
Related Reading: 

How to Apologize to Someone You Hurt?
15. Forgiveness
Emotionally mature partners strive to provide emotional support in a relationship. Apart from being flexible and compromising, their humility and empathy allow them to understand that everyone has flaws (including themselves).
Since they know that there's no place for any resentment in the relationship, forgiveness comes easily.
16. Loved ones are valued
Two people in a romantic relationship with high emotional intelligence know that although their partners are highly valuable to each other, they aren't the only important people in their lives.
Emotionally intelligent people also make time for their other loved ones such as their parents, siblings, cousins, friends, etc.
17. Personal hobbies are pursued
Because mature people in relationships understand and prioritize personal time and space (away from their partner), there's enough time to pursue their hobbies, passions, and interests.
Emotionally mature people understand their lives don't revolve around their beloved.
Related Reading: 

How to Make Time for Your Personal Hobbies When Married
18. Future plans are discussed
Commitment and loyalty are important signs of emotional maturity. This is expressed by having frequent and productive conversations about the future together.
Emotionally mature people understand how to express their loyalty to their partners. That's why having frequent discussions about their future together is common!
19. Thinking before speaking
Thinking before speaking, especially in difficult conversations, is another one of the key signs of emotional maturity in romantic relationships.
Mature people understand that words and actions can hurt their partners. Therefore, they are cautious and mindful about what they say to their beloved.
20. Honesty
People in emotionally mature romantic relationships understand the importance of trust and respect in love. Their high integrity and good communication skills allow them to be transparent with their partners.
Related Reading: 

Why Honesty in a Relationship Is So Important
21. Differences in opinions are respected
Being respectful and open-minded are fundamental values for mature people. So, in relationships, they don't mind and even like differences in opinions with their partners. It's an indication of individuality and authenticity.
22. Name-calling is absent
Mature people are skilled in honest and direct communication and don't hold onto resentments or grudges against their beloved. So, name-calling is something that they avoid with their partners out of respect for their beloved.
23. Identification and acceptance of needs
Another one of the subtle signs of emotional maturity is how well emotionally mature people can identify and acknowledge the needs of their significant other. Their empathy allows them to accurately identify their partner's needs by asking the right (and respectful) questions.
Related Reading

: 

Developing Acceptance Skills in a Relationship
24. Vulnerability is not avoided
Emotionally mature Individuals do not shy away from vulnerability because they understand the importance of good mental health. They know that identifying, accepting, and processing their feelings and thoughts is important in a healthy relationship.
25. Growth is valued
In an emotionally supportive relationship, both partners are highly enthusiastic about constantly learning and growing as they respect and admire each other.
Developing emotional maturity in romantic relationships
The beauty of emotional maturity is that there is no end to growing! There's always adequate scope for improvement. So, if you feel like your romantic relationship lacks some maturity, you and your beloved can always work on this!
When it comes to learning how to develop emotional maturity, focus on the following tips:
You both must find the right resources to fulfill your needs. This could mean a couple's counseling, therapy, or doing a course on building emotional maturity together.

It's essential to start practicing humility and accountability in your relationship and take ownership or responsibility for your actions.

Remember to take out time to process your thoughts, needs, and feelings and convey the same to your beloved.

Acceptance of your beloved (with their imperfections) is another key step.
Conclusion
These are some great ways to learn how to become emotionally mature. Remember the signs of emotional maturity, and don't forget to try implementing any of the tips above for being in a healthy and fulfilling relationship!
Share this article on
Want to have a happier, healthier marriage?
If you feel disconnected or frustrated about the state of your marriage but want to avoid separation and/or divorce, the marriage.com course meant for married couples is an excellent resource to help you overcome the most challenging aspects of being married.
More On This Topic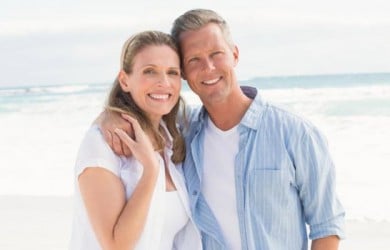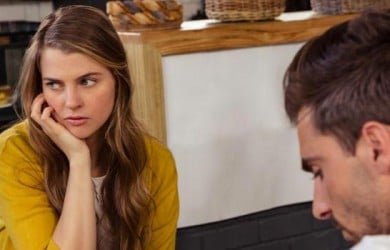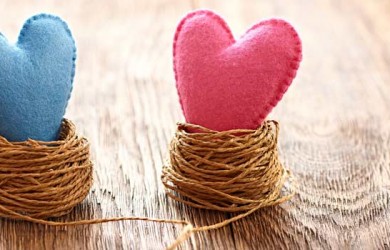 You May Also Like
Popular Topics On Married Life