What True Intimacy in Marriage Is and What Isn't?
True intimacy in marriage is a much more complex issue than one could imagine. Many couples believe it's something that simply happens to you. However, that isn't the case. True intimacy in marriage is something that needs to be worked on. Yes, there can be limitless love and passion in your relationship without ever trying for it, but intimacy is something that takes some effort and deliberation. This article will discuss some of the crucial questions regarding intimacy in marriage, what it is and what it isn't.
True intimacy and sex
The first thing that usually pops into a person's mind when they hear the word "intimacy" is sex. And, if you were to sift through magazines in search of advice on intimacy in marriage, you'd probably come across many articles that associate the two. You can even find out that, without sex, you stand zero chance of true intimacy in a relationship. Is this the case?
The short answer – no, it isn't. Now, the longer one. Sex is a complicated matter in itself, and it can occur in many shades between a meaningless act and the most profound expression of intimacy. Therefore, although it is somewhat associated with true intimacy in marriage, these two phenomena cannot be considered the same thing.
Now, if this sounds like there's something missing, you might be right. Let's not ignore the contribution that physical love provides to a marriage. Of course, this is only the case if it is done right. What does it mean? Physical love can take many shapes and forms. For it to be a symbol of intimacy, it needs to suit both partners; it needs to be spontaneous, and free of any pressure. If it is wild sex, great! If it is just holding hands, also great! There is no prescription for it but to be sure it's your genuine expression of love and care. Ignore the magazines. Pick your display of closeness.
Many couples feel that the manifestation of true intimacy in marriage is being together all the time. However, same as with the previous misconception about marriage, the issue is much more complex than that. And, similarly, it can't be said that spending your free time together is truly necessary for true marital intimacy.
Moreover, couples can be inseparable from one another for entirely wrong reasons, a complete opposite of intimacy. If a relationship develops into an unhealthy dynamics of codependence, for example, the spouses will feel unbearable anxiety if they're apart. But, this is a rather toxic kind of connection, and it can't be further from true intimacy.
For an individual to feel intimate with another human being, they need to feel comfortable within their Self. To achieve this level of confidence, you need to nurture your interests and pursue your passions. Which is why you shouldn't be afraid of spending some time apart here and there. It won't drive you apart; it will bring you closer together.
True intimacy and negative emotions
Another myth surrounding the question of true intimacy in marriage revolves around the expression of negative emotions and frustration. It is perfectly normal to experience a range of negative feelings towards your spouse. You spend a lot of time together and share many aspects of your lives. Friction is bound to happen.
However, many couples fear these emotions, as they interpret them as a sign of looming detachment. This isn't the case. What could happen, unexpectedly, is for you to become distant if you avoid expressing your feelings, dissatisfaction, and doubts. As research shows, there are several ways in which intimacy is avoided, and some include precisely evading open and direct expression of negative emotions.
True intimacy and conflict resolution
Finally, there is also a fairytale going around that can be devastating when it comes to true intimacy in marriage. There is an idea that two people who are truly close simply won't go to bed angry. This propaganda might work against you. Yes, avoidance is the worst kind of coping with conflicts but trying to resolve a problem at any cost before you finish your day could cause you both a lot of sleepless nights.
When you get all worked up because of a fight with your spouse, if you can, sometimes is a good idea to get some rest, even if you go to bed angry at each other. In other words, sometimes what you need is a fresh mind and a new perspective. And these won't happen for you unless you get some rest. Many times, what you realize in the morning is that you were fighting over the most trifle thing in the whole world.
Share this article on
Want to have a happier, healthier marriage?
If you feel disconnected or frustrated about the state of your marriage but want to avoid separation and/or divorce, the marriage.com course meant for married couples is an excellent resource to help you overcome the most challenging aspects of being married.
More On This Topic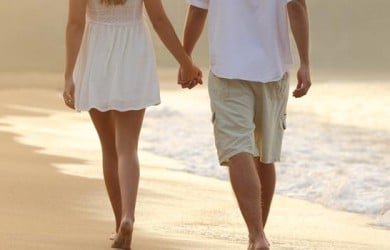 You May Also Like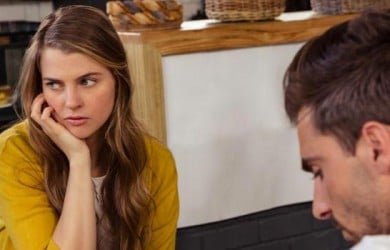 Popular Topics On Married Life