What is Intellectual Intimacy & Tips to Improve It
Intimacy can mean a lot of different things to a lot of different people. Universally, however, when most people hear the word, they immediately think of physical or sexual intimacy. But there are more types of intimacy than that.
Defining intellectual intimacy
Intellectual intimacy or intellectual compatibility may be a new term for you, and to understand the meaning of intellectual intimacy, you must understand intellectuality.
In layman's terms, intellectuality is the possession of reasoning and understanding objectivity.
Thus, intellectual intimacy is the intellectual connection that you are able to cultivate with another individual by sharing your thinking, skills, and intellectual prowess.
So a more conventional answer to what is intellectual intimacy would be:
Psychologists define intellectual intimacy as two people who really come together to share ideas and thoughts; they are comfortable in doing so, even when they differ in their opinions.
Truly, intellectual intimacy is connecting brain to brain, in a sense.
How do you know if intellectual intimacy exists in your relationship? Here are a few intellectual intimacy examples:
Intellectual intimacy examples
You talk about your hopes and dreams together,

and you encourage each other to pursue those paths in life. Perhaps you have some of the same hopes and dreams, which you can work on together, but you also have separate interests.

You ask each other opinions on things.

Most importantly, even though

your opinions may differ on anything from politics

to

parenting

to finances, you feel free to talk about your ideas without fear. You feel safe to say what you really feel.

The intimacy goes to the next level when you are both able to negotiate and come together as one.
You know each other's fears, past difficult experiences, and things that are most hard to deal with. As you navigate through life together, you help your significant other deal with these emotions and relieve or protect in any way possible.
You can tell if your partner is or isn't saying everything they are feeling or thinking. You prod for more information and try to make them feel comfortable sharing everything.
You can talk about almost anything, at most any time of day or night. Late-night talks are normal for you. You don't just "talk," but you really share. There is plenty of back and forth rather than just one person dominating the conversation.
Developing intellectual intimacy
Perhaps you and your significant other haven't been able to fulfill each other's social and intellectual needs in marriage. Do not worry! Forming an intellectual relationship is an active thing that can be worked on constantly.
The goal is to really come together and really know each other in ways you never realized. Even if it takes a lifetime, it's worth the journey.
Also watch:
Improving intellectual intimacy in marriage
The extent to which the intellectual needs in a relationship are met decides the degree to which that marriage would be successful.
There are certain criteria that shape the intellectual compatibility of any relationship. These are the criteria that can help you to increase intellectual intimacy in your marriage.
1. Similar attitude
Attitude is an individual's way of thinking or feeling about something.
If you and your partner have a similar approach towards things in life, your relationship would seem much more compatible as opposed to a couple where the partners do not share a similar thought process.
If you and your spouse find things for which you share a similar attitude, you can definitely improve intellectual intimacy in your relationship.
2. Similar interests
The next attribute that affects a relationship's intellectual compatibility is similar interests.
Over time, a relationship loses its spark, things become more mundane, and very often, you find yourself stuck in different routines.
Finding quality time for each other becomes a rare occurrence, and the time that you do spend with your partner isn't always the most productive.
One possible reason for such a relationship is the inability of the couple to find similar interests.
Sharing similar interests with your spouse ensures that when you do spend time together, it would always turn out to be quality time.
You are doing the thing you love, and you are doing it with the person that you love. The satisfaction that you get from such a scenario is what strengthens your intellectual connection.
3. Similar values and sense of loyalty
The next aspect that augments intellectual intimacy in a relationship is when the couple adopts or already have similar values and a similar sense of loyalty.
While sharing your passion and interest is very crucial in a relationship, sharing the same values is even more significant to enhance your relationship.
Our values and principles are what defines us as an individual. If you and your partner are able to align your values, you stand to feel more accepted, respected, and venerated. The same is true for loyalty.
4. Being supportive
This aspect of intellectual intimacy is like a cherry on top of a cake and usually results when the couple is able to share a sense of similarity with any of the other attributes.
Being able to support your partner and exhibit unconditional support for your partner is a byproduct of being able to put yourself in your partner's shoes and find ways to relate to each other.
Intellectual intimacy is a simple but powerful concept, and we apply it every day in our lives, yet we find it difficult always to comprehend its relevance.
So if you feel like your relationship might not be intellectually compatible, then work towards making your marriage more intellectually compatible and form a relationship bond that you have never shared before.
Share this article on
Want to have a happier, healthier marriage?
If you feel disconnected or frustrated about the state of your marriage but want to avoid separation and/or divorce, the marriage.com course meant for married couples is an excellent resource to help you overcome the most challenging aspects of being married.
You May Also Like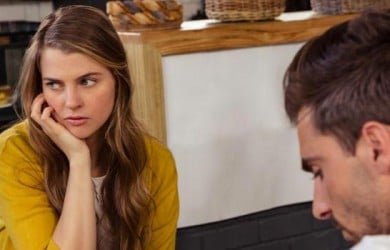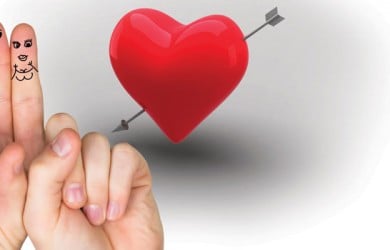 Popular Topics On Married Life