13 Signs of Emotional Connection in Relationships
To be in a relationship, love, and respect are essential ingredients.
However, in the complex world of romance, one thread stands out as the most vital – emotional connection in relationships.
A strong and genuine emotional connection sustains a partnership, not just surface-level elements.
Let's dig deeper into what is an emotional connection in a relationship and how we can establish it.
How do you define an emotional connection?
Being emotional in relationships is not enough for a strong emotional connection. So, what is an emotional connection in a relationship?
Emotional connection is the deep and intangible bond between individuals in a relationship.
It goes beyond surface-level interactions and explores one's emotions, thoughts, and vulnerabilities.
What is emotional connection?
This type of connection is based on mutual understanding, empathy, and the ability to be attuned to your partner's emotions. It also requires a willingness to share your own feelings openly and honestly.
What is the importance of emotional connection in a relationship?
Now that we are clear about emotional connection meaning, we also want to know its importance in a relationship.
The emotional connection in relationships is all about understanding, showing empathy, being attuned to your partner's emotions, and even sharing your own openly and honestly.
It's a deep connection that fosters a sense of security, trust, and intimacy, allowing both partners to feel valued, heard, and validated.
Emotional connection is one important key to a strong, lasting relationship.
13 signs that you are emotionally connected with your partner
Discover the 13 heartwarming signs that reveal a strong emotional bond with your partner, fostering trust, intimacy, and happiness.
1. You have open and honest communication
An emotionally connected couple shares genuine, heartfelt conversations. You can share what is on your mind, feelings, and fears without fear of judgment, clearly showing a strong emotional connection.
2. Empathy and understanding
Emotional connection in relationships is all about knowing how to step into each other's shoes, understanding and validating each other's emotions, even when you don't necessarily agree.
3. Shared vulnerability
Emotional connection means being vulnerable with your partner and showing your true self without fear of rejection. You don't fear vulnerability because it deepens your bond.
4. Intuitive connection
In some cases where the emotional bond is strong, you don't need words to communicate. You can intuitively sense each other's moods, needs, and desires, making your connection almost telepathic.
5. Support through thick and thin
An emotionally connected couple is there for each other during both good times and bad. You offer unwavering support and encouragement, creating a haven for each other.
6. Respect and trust
One of the signs of an emotional connection between partners is when there is respect and trust. You have faith in your partner's intentions and respect for their individuality.
7. Shared goals and values
When your life goals and core values align, it's a testament to your emotional connection. You're moving forward together on a path that you both find meaningful.
8. Physical and emotional intimacy
What does it mean to be emotional in a relationship? It often translates into physical intimacy. But it's not just about sex; it's about feeling emotionally close during those moments.
Get tips on how to build emotional intimacy in your relationship from marriage therapist Steph Anya:
9. Laughter and joy
In an emotionally connected relationship, there's plenty of laughter and shared moments of pure joy. You find happiness in each other's company.
10. Unconditional acceptance
Unconditional acceptance in a relationship signifies embracing your partner for who they truly are, flaws, and strengths alike. You accept each other for who you are, flaws and all.
11. Quality time together
Spending time together is a priority, and you genuinely enjoy it. You don't have to stress over it, and it's like a daily ritual for both of you.
12. Effective conflict resolution
Emotional connection in relationships means handling disagreements maturely and finding solutions without damaging the connection.
13. Future planning
You discuss and plan your future together, showing a commitment to a long-lasting partnership.
It's time to learn the signs that you have already established a strong emotional connection in relationships with someone you care about.
11 ways how to establish an emotional connection with your partner
Seeing all the different emotional connection examples, we understand how it's essential to establish a strong emotional connection with someone.
"I want to learn how to connect emotionally with someone. Where do you start?"
A strong emotional connection is important if you want to have a healthy relationship. It keeps you together through life's ups and downs.
Here are 11 ways to establish and nurture that deep emotional bond:
1. Work on having effective communication
Good communication is key for emotional connection in relationships. Listen to your partner and share openly in a safe space without fear of judgment.
2. Spend quality time
Spend quality time together regularly. Whether it's date nights, weekend getaways, or simple moments at home, dedicating time to each other reinforces your emotional connection.
3. Show empathy with each other
Try to understand your partner's perspective, even when you disagree. Remember that showing empathy and validating their feelings fosters emotional closeness.
4. Show physical affection
Displaying physical affection in a relationship is a powerful means to strengthen the emotional connection between partners. Physical touch communicates love, intimacy, and a deep emotional bond.
5. Create shared experiences
Engage in activities you both enjoy. Sharing experiences and creating memories together strengthens your bond.
6. Allow yourself to be vulnerable
Don't be afraid to show your vulnerable side. Sharing your fears, hopes, and insecurities with your partner deepens trust and intimacy.
7. Express appreciation
By being grateful and showing appreciation for your partner. Simple "thank you," and compliments go a long way in strengthening emotional ties.
8. Always choose forgiveness
No one is perfect. Learn to forgive and let go of grudges. Forgiveness is a powerful tool for resolving conflicts and maintaining emotional connection.
9. Support each other's goals
Encourage and support each other's dreams and aspirations. Your emotional connection grows stronger when you're both invested in each other's success.
10. Be intimate
Emotional intimacy is viewed as equally important as physical intimacy. Share your desires, fantasies, and emotional needs. Do this because it fosters a sense of closeness beyond the physical.
11. Prioritize your Relationship
Make your relationship a priority in your life. Nurture it with care, attention, and effort.
The emotional connection flourishes when your partner sees that they matter deeply to you.
Remember that building and maintaining an emotional connection in relationships is a continuous process.
It will require time, effort, and willingness to adapt as your relationship evolves.
Commonly asked questions
Here are some more questions on sharing an emotional connection with your partner and creating a bond that lasts. Go through them and take some cues.
How can you make a man emotionally attached to you?
To foster emotional attachment in a man, you must first prioritize open communication and active listening.
Show genuine interest in his thoughts and feelings, and share your own.
You can also create memorable experiences, build trust through honesty, and support his aspirations.
Remember to display kindness, respect, and appreciation. Nurture physical and emotional intimacy, allowing him to see the depth of your connection.
Ultimately, time, patience, and a sincere connection are vital in building an emotional attachment with a man.
How is an emotional connection created?
Emotional connection in relationships is formed through shared experiences, open and honest communication, empathy, and vulnerability.
It begins by actively listening and understanding your partner's thoughts and feelings.
Then, you build trust and respect for each other. You also share the ability to express gratitude and appreciation.
Engaging in activities you enjoy and being emotionally available helps strengthen this bond.
Of course, we must remember physical affection, intimacy, and the willingness to support each other's dreams also contribute.
What are the barriers to emotional connection in a relationship?
When does an emotional connection in relationships become challenging?
Connecting with your partner can become difficult when you encounter barriers.
These barriers can prevent you or your partner from opening up, trusting, and showing your vulnerabilities.
These emotional intimacy barriers include, but are not limited to:
Poor Communication

Trust Issues

Emotional Baggage

Distractions

Fear of Vulnerability

Differing Values/Goals

Lack of Intimacy

Neglect

Misunderstandings

Incompatibility
Can a lack of emotional connection lead to relationship problems?
Absolutely! The absence of emotional connection in relationships often leads to relationship problems.
With this solid emotional connection, partners may feel distant, fulfilled, and understood.
It could trigger conflicts, erode trust, and diminish intimacy.
A lack of emotional connection between people who are in love can result in partners growing apart, experiencing loneliness, or seeking emotional connection elsewhere.
Ultimately, it can jeopardize the overall health and longevity of the relationship. Emotional connection is crucial for resolving issues, promoting happiness, and maintaining a strong, enduring bond.
Can couples therapy help strengthen your emotional connection in a relationship?
Yes, couples therapy can be highly effective in strengthening emotional connections within a relationship.
Emotional connection in relationships can sometimes face challenges; couples counseling can help in these situations.
Partners can strengthen their emotional bond in a safe environment by identifying barriers and learning valuable skills.
Licensed therapists offer guidance in improving communication, resolving conflicts, and fostering empathy and understanding.
Therapy strengthens couples' emotional connection for a healthier relationship.
The emotional intimacy we all need
In relationships, emotional connection is crucial. Emotional connection in relationships is the heartbeat of a thriving partnership, nourishing trust, intimacy, and even understanding.
It doesn't matter if you are still in the honeymoon phase, navigating the challenges of a long-term commitment or marriage.
Nurturing your emotional connection is essential. Through open communication, empathy, quality time, and vulnerability, you can weave a profound bond that endures life's trials.
Recognizing and addressing barriers to this connection is equally crucial. Also, couples therapy can offer invaluable guidance when obstacles seem insurmountable.
A deep emotional connection leads to genuinely enriching and lasting love and relationship.
Share this article on
Want to have a happier, healthier marriage?
If you feel disconnected or frustrated about the state of your marriage but want to avoid separation and/or divorce, the marriage.com course meant for married couples is an excellent resource to help you overcome the most challenging aspects of being married.
Learn More On This Topic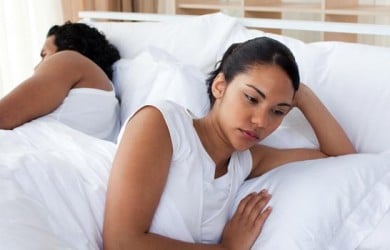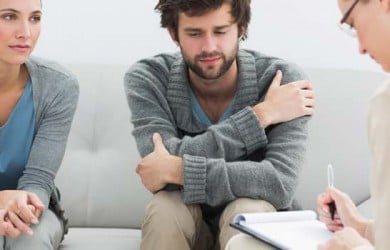 You May Also Like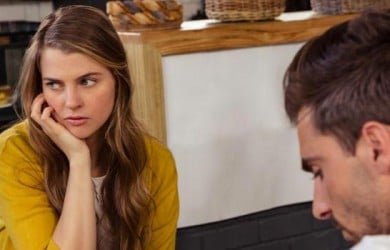 Popular Topics On Married Life