15 Signs Of Disloyalty In A Relationship
Relationships need trust. And when this trust is broken, it can be hard to salvage it. Signs of disloyalty in a relationship can be many and some of them very important and can determine the direction of your relationship.
If you're worried that your partner might be disloyal to you, take a step back to think about this rationally, and check to see if these signs actually exist, or if you're just too paranoid. Some of the possible signs of disloyalty in a relationship are listed below.
What is disloyalty in a relationship?
In a relationship, disloyalty can take many shapes and forms. Some people consider the mere act of just looking at another attractive person as being disloyal, and some others feel like having meaningless affairs with other people is okay, but consider their partners as being disloyal if they form a romantic connection with someone.
So when the disloyalty can be so subjective how can one draw the line? Despite these varying ideas, there are some signs they all have in common and these signs can help you firstly unpack whether or not your partner is disloyal. The judgment you pass is left up to you.
Related Reading: 

How To Deal With A Cheater? 7 Things To Note If You Have A Cheating Partner
15 signs of disloyalty in a relationship
Here are some signs that your husband or boyfriend might be disloyal to you.
Signs he's not loyal
The signs listed could apply to both partners, but the following signs are more commonly see among men:
1. They don't want to commit
If your partner tells you they don't want to have a serious relationship with you, it can be a sign he's not loyal, or that he thinks he'll be disloyal in the future. This is a red flag in any relationship, since a person who's not ready to be responsible can't be trusted either.
2. They treat your relationship like a chore
If a person really likes you, then they would always put in effort to be with you and do things together. However, if you notice that your husband or boyfriend treats your relationship like a chore and is always whining, then it could mean something is wrong or that it's a sign of disloyalty.
3. They are secretive
People are only secretive when they are hiding something. If you notice that your partner never tells you anything about what they do all day or who their friends are, that could spell loyalty issues in a relationship.
If you're not convinced that he is being disloyal, then maybe communicating your feelings with him and urging him to open up can be helpful. Responding positively whenever your partner opens up a little bit, and being patient can help your husband or boyfriend stop being secretive.
Related Reading: 

30 Common Relationship Problems and Solutions
4. They don't appreciate you
One of the most common signs of disloyalty in a relationship is if his attitude toward you has completely changed. If at one point of time he was caring and showed his appreciation, but now won't even look at you long enough to complete a sentence, there's something going on.
Related Reading: 

10 Things to Do if You Feeling Unappreciated in a Relationship
5. They get defensive when you ask questions
A healthy relationship should be an open book. If you find that he's not answering your questions truthfully, but instead gets angry at you for asking them, then that could be a sign that there are loyalty issues in the relationship.
Psychologists often think that when a man is cheating he is more likely to get defensive. This kind of behavior comes out when he's scared you'll find out about his affair. This may not always be the case, but it's best to watch out.
6. They gaslight you
Gaslighting is the biggest red flag in a lot of relationships. Gaslighting is when your partner makes you question your thoughts and reality. An example could be when you confront him about his disloyalty, and he instead gaslights you into thinking that you're just being paranoid because you don't love him.
It can be very hard to spot gaslighting behaviors because in the end your partner succeeds in making you think you're the bad person. In this video an interviewer talks to a psychologist to uncover what gaslighting means and how to protect oneself from it:
7. They panic when you look into their phone
In this day and age, our phones are the most important mediums of interpersonal communication. If you find that your husband freaks out when you simply look into his phone to see a picture or a meme, then there's definitely something he's hiding, potentially text from his lover or pictures he does not want you to see.
8. They always blame you
In healthy relationships, partners share equal responsibility of chores, kids, and everything else. If you partner is getting upset and blaming you for every small thing that goes wrong, it could be possible that he's displacing his anger onto you.
Just this might not be a signs of disloyalty in a relationship. However, his unhappiness and anger toward you might drive him to seek comfort in hands of someone else. Communicating with him clearly about his blame game and where to draw the line can help you set boundaries, which might help him manage his anger better.
Related Reading: 

How to Deal With Someone Who Blames You for Everything
Signs she's disloyal in the relationship
The signs listed above could apply to both partners, but the following signs are more commonly see among women:
1. They don't have respect
We've all seen this on movies and shows — the popular girl treats her boyfriend like a servant. Unfortunately, this is common in real life too. If your girlfriend or wife is just treating you like a delivery man, or someone they just dump all their chores on, that could show they don't have any respect for you.
Mutual respect is important in a relationship. If they don't see you as an equal, it could mean that they might look for someone else who they respect and admire for an emotional connection. In a case like this, it's best to just move on and find someone who really appreciates you.
2. They are very flirty
While some people are just flirty with people, in most cases, flirtatious behavior is a sign she's not being loyal in a relationship. It's best to first talk to her about how you feel when she flirts with other people and make her understand the doubts it is creating for you.
3. They are hesitant to talk about the future
Most women like to think about a secure and promising future with their partner. If in the beginning of your relationship she made plans for the future often, but now no longer makes any plans, and even changes the subject when you try to make some, then it could be signs of disloyalty.
Related Reading: 

How to Talk to Your Boyfriend about the Future Without Freaking Out
4. They are shallow
People who are shallow tend to require lots of attention and care. Sometimes, they're not satisfied with the attention and adoration from just their partner so they go out of their way to get it from other people.
So if you're wondering how to tell if someone is disloyal, ask yourself if your partner has been asking less attention from you and more from someone else.
5. They are using you
If your partner keeps asking for favors without giving nothing in return, then that's a red flag. Especially if the favors have to do with money or connections. In this case, it might be that she's just using you and showing signs of disloyalty in the relationship.
6. They compare you to others
A relationship is about security and comfort. If your girl keeps comparing you to other men and is dissatisfied with you, it could be signs of disloyalty. This is especially important to look out for if she hangs out with the men she compares you to — it could be a definite sign then.
Related Reading: 

10 Reasons You Should Never Compare Relationships or Your Partner
7. They use sex as a bargaining tool
One of the most manipulative methods women use to gain control of their partners is to withhold sex.
If your girlfriend or wife asks you to do certain things for her, and uses sex as a bargaining tool to make you do things, then that's a big sign of disloyalty in a relationship because she only sees you as a tool, and not as an actual partner, so she sees no necessity to be loyal to you.
Related Reading: 

25 Signs You're in a Controlling Relationship
Conclusion
Signs of disloyalty in a relationship can be many or few. And it can be difficult to spot and come to terms with. Research shows when you're with a disloyal partner, it can lead to feelings of betrayal and trauma. Counseling and therapy can be good options for you to learn to cope with it and heal.
Share this article on
Want to have a happier, healthier marriage?
If you feel disconnected or frustrated about the state of your marriage but want to avoid separation and/or divorce, the marriage.com course meant for married couples is an excellent resource to help you overcome the most challenging aspects of being married.
Learn More On This Topic
You May Also Like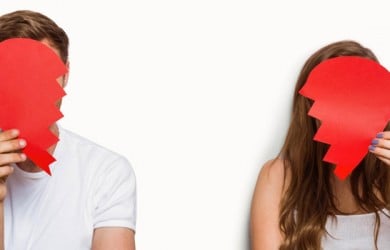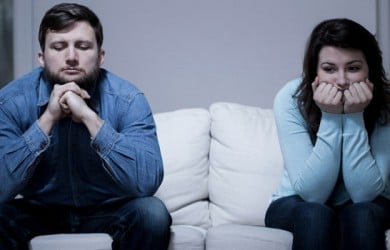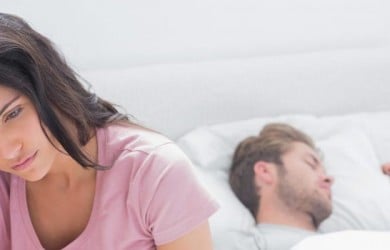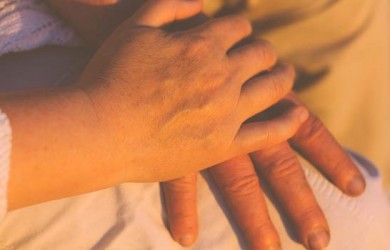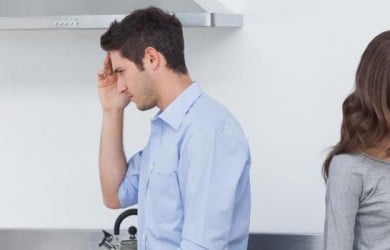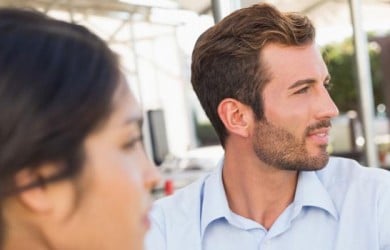 Recent Articles
Popular Topics On Marriage Help