How to Talk About the Future With My Partner Effectively
There can be a lot of important points of discussion among couples but nothing compares to 'how to talk about the future with my partner'. If you are hesitant to bring up serious things to talk about with your boyfriend or girlfriend, do not worry.
There are people who constantly struggle to strike up a conversation about future plans with their partner in the apprehension of upsetting them. It can be tough to convey your thoughts in an agreeable fashion and bring your partner on the same page of understanding as you.
How to talk to your partner about the future: 10 ways
It is understood that dropping words like 'marriage' and 'kids' too early in a relationship can make the other person uncomfortable. Maintaining mutual consent is not easy for both partners, especially when the relationship is new and you both are still in the process of knowing each other.
Reaching a proper stage of intimacy also plays a part in how much a partner is willing to think and talk about their future together. Bringing up random things to talk about with your boyfriend or girlfriend in an effort to avoid confrontation is also not advisable.
1. Be confident and honest
The foundation of any serious relationship is honesty. The loyalty of both partners define how serious they are about the commitment. There is nothing wrong with discussing marriage with your partner. However, it might feel like it's too early to talk about it and you can delay the discussion.
How to talk about the future with partner? Be confident about where you see yourself in the future with this person. This will help your partner understand the depth of the situation and participate in this conversation. Get over your hesitation while opening up about your plans.
2. Relax and do not overthink
Wondering, 'How to talk about the future with my partner?'
Do not overthink your partner's likely response over this question. Do not imitate any couple talking about their future plans. Set your own, realistic expectations.
The best thing you can do is relax your mind. You may feel skeptical about hurting your partner's feelings and end up having an emotional outburst. But try to calm yourself down and prepare a mental checklist that you want to elaborate on.
While your mind may tempt you to throw a hundred questions at them, let the conversation proceed naturally. Hasty decisions and forced conversations may end up making you regret it.
Related Reading: 

How to Stop Overthinking in a Relationship
3. Keep it casual
A future talk doesn't necessarily require a perfect moment. If you are waiting for a fine evening, when you can hold hands with your partner while tossing the big question, you might end up delaying the conversation for a long time. Take change and step up for the future with each other.
How to talk about the future with my partner?
Keep the topics casual; make them part of your usual conversations. Express the expectations keeping your partner's dreams and goals in line.
Related Reading: 

Casual Relationships: Types, Benefits and Risks
4. Listen to your partner
To get a positive outcome from a serious question such as 'how to talk about the future with my boyfriend or girlfriend', listen to what they have to say. Avoid all judgments, and control your anger during the discussion.
Couples talking about their future plans should be prepared for anything unexpected. Keep your tone positive and polite when initiating future talk with your boyfriend or girlfriend.
Listen to what the other person has to say; analyze and react. Give a pressure-free floor to them. Listen and talk about future aspects in a mutually understandable way.
5. Don't overreact
How to talk about future plans with your boyfriend or girlfriend effectively? Stop being mad at points that do not go your way. This shows that you are not here for mutual talk.
Accept that you are two different people and can have different opinions. Give yourself and your partner time to analyze the things that did not go as expected. There will come a point when you may feel hurt but remember to stay focused and respectful!
Related Reading: 

How to Stop Overreacting in a Relationship: 10 Steps
6. The intimacy talk
Many couples prefer to take their time before engaging in sexual activities. It is normal if you want to achieve a certain level of emotional intimacy before extending it to physical closeness.
It is always a good idea to bring this topic up with your partner to avoid any awkwardness or dissatisfaction. After all, physical intimacy is a huge part of any romantic relationship and needs to become a pleasurable activity for both partners.
7. Clearance on the finances
If you see the possibility of sharing a house (and life) with your partner in the near future, consider discussing your finances. Unaccounted financial actions can easily lead to a troubled relationship and overall life.
Try not be too direct in asking ''how do you manage your money?''; instead, proceed with a more inclusive sentence like ''we're moving in next month; let's plan our investments.'' Get the hang of how you two will create a healthy flow of income and expenditure.
8. A word on career
A serious relationship also needs talking through each other's personal goals and ambitions. What the other person has planned for them in the coming years can play a big part in deciding the course of your relationship.
Try to know how your partner pictures themself in the next 2 or 3 years and see if that matches your vision of the future too. No one should have to make unwilling sacrifices for the sake of a relationship. Talking about the future with your boyfriend shouldn't feel like an obligation.
Also watch entrepreneurs Tom and Lisa Bilyeu educating on balancing relationship and career goals:

9. Dividing the chores
Once you start living together, you will have the responsibility of running the household as a team. Identify who likes or is more compatible with which task and divide accordingly to make it look and feel fair.
Maintaining a clean house and an efficient routine will help you and your partner build a happy life together. Openly ask them if they are not okay with a particular task and would like to exchange it with you.
10. ''I do, do you?''
Talking about marriage is undoubtedly the toughest yet the most desirable question to ask in any relationship. If you two have been dating for a long time and the intensity of the bond is mutual from both ends, a discussion on settling down might be inevitable.
Get your partner to reveal their thoughts on starting a family. Understand where the two of you stand in this equation and analyze the readiness to take the big step. This might take your partner by surprise, but patience and peaceful dialogue are the keys here.
Commonly asked questions
As a person who is planning to build a future with their partner, there can be a lot of questions encircling your mind. Let's try to look into some commonly asked questions regarding serious conversations to have with your boyfriend or girlfriend, which might make future talk relatively easier.
What future questions can I ask my partner?
Once you have prepared a mindset on how to plan for the future with your partner, it's time to speculate on the appropriate questions to ask. Unnecessary or overwhelming topics can lead to an uncalled for argument. Try to stay focused but do not enforce the conversation on your partner.
Once you're confident about your relationship, you might ponder what serious questions you can ask your boyfriend about the future. There are many benefits of adopting simple ways of communication to talk to your boyfriend on topics like:
– Do you want to become a parent in the future?
– Do you want to get married in the future?
– Where do you want to settle permanently?
– Where do you see yourself career-wise in the next five years?
How do you ask your boyfriend if he sees a future with you?
Many people find themselves wondering about things to talk about with their boyfriends. Women are likely to invest a lot of emotions in their relationships, making them reciprocate on whether their feelings are being reciprocated.
Consider preparing a mental checklist on how to talk about the future with your boyfriend and bring up the topic gradually to know his inclination right from the start.
Final verdict
The purpose of having a future talk should be to express your opinions and desires to your partner while understanding their perspective in the process. Still wondering 'how to talk about the future with my partner'? Just go with the flow.
No matter how the conversation goes, you can always go back and re-evaluate the whole thing. Try to ease out the situation if it has tensed up due to the discussion.
Do not panic if things don't go as planned. Retrospect and plan another shot accordingly. A healthy and comfortable relationship takes time and effort to build up. Remember not to ruin your present moments in an effort to shape the future.
Share this article on
Want to have a happier, healthier marriage?
If you feel disconnected or frustrated about the state of your marriage but want to avoid separation and/or divorce, the marriage.com course meant for married couples is an excellent resource to help you overcome the most challenging aspects of being married.
Learn More On This Topic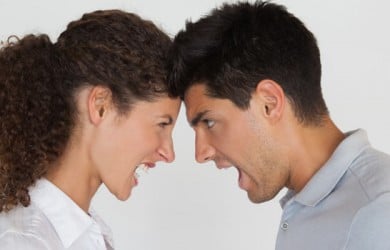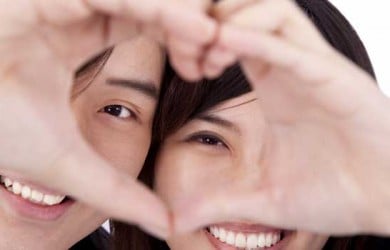 You May Also Like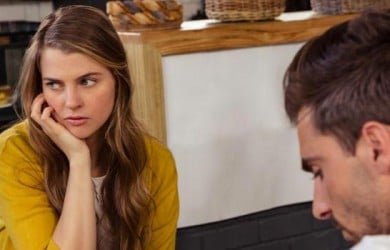 Popular Topics On Married Life