10 Glaring Marital Infidelity Signs That You Must Know
Do you suspect your partner of having an extramarital affair?
But you are unsure what to do now?
In this article, you will learn about some of the most common marital infidelity signs. If you know the signs of a cheating partner in a relationship, you can find the answer to 'how to know your spouse is cheating' by yourself.
Perhaps you have already noticed some strange behavior in the past months. People are good at seeing odd things.
We don't mind common things or normal things. But uncommon behavior stands out. We notice it in an instant. Our gut tells us something is wrong. And, signs of infidelity in marriage are certainly beyond normal.
Marital infidelity signs: What you should know
First things first!
Look for the guaranteed signs of cheating before you make any accusations towards your spouse. If your partner really has an extramarital affair that would be low and painful.
But, that is for now just an if-scenario. As long as you are not completely sure your spouse has an affair you should tread very carefully.
What if you say certain things that you can never take back? What if your spouse does not have an affair and is not even considering cheating on you?
Communication works both ways. You can undermine trust by what you say, of course, the same is true for your partner.
If you are open, honest, and transparent, you can never force someone to do the same, but you can at least lead by example.
Words of caution
Before we take a closer look at the marital infidelity signs it is good that you keep these two rules in mind:
Rule #1 – Your partner could show all these signs and nót have an affair
Rule #2 – Your partner could show none of these signs and have an affair
So, how to know your partner is cheating?
There is no sure way to know if your partner is cheating. The behavior as mentioned below could be an indication, but something else could be going on as well. You simply can't be sure just yet.
One thing is for sure, the marital infidelity signs that are mentioned below are bad.
So, if you notice these marital infidelity signs in your relationship it is time to work on improving your relationship. If need be, get some help and make improvements.
The 10 signs of marital infidelity
Here are mentioned some of the glaring marital infidelity signs. Knowing these signs of a cheating spouse will help you to analyze your situation, and put your speculations about marital cheating to rest.
1. A sudden lack of interest in you
A sure sign that something is not going as it should be: your partner has a sudden lack of interest in you. It certainly is one of the most obvious marital infidelity signs!
It's not just that you don't get any compliments about how you look, but your partner also doesn't ask how your day was and so on. There is just no more general interest in you.
This peculiar behavior should be watched closely.
2. Sudden communication rough spots
Every relationship has ups and downs. Sometimes, during those rough spots, communication is hard or near impossible.
Perhaps it is because of men, who don't like to talk about emotions and can have a hard time opening up. Perhaps it is something else. Whatever it is, make sure you get through it together.
Try and lead by example. Be open, honest, and transparent. Give your spouse some time and room to communicate.
Communicate with the goal of listening, not telling your side of the story. Understand first, then be understood.
3. Your spouse no longer wants to do activities together with you
What if your spouse no longer wants to have fun together. No more date nights. No more fun and silly activities together. Perhaps all you do is hang in front of the TV with a bag of chips in between?
This is a sign that something is going on in your relationship. It might be that stress is taking its toll, or it could be that your partner is interested in someone else. Whatever the case, it's time to get to work and figure it out.
4. No more "I love you"
You pack your lunch for this afternoon and with a swift movement, you kiss your partner on the mouth and say goodbye. You are the first – and only one – to say "I love you. See you tonight!" Your spouse simply responds with "See you tonight!"
What is wrong in this scenario?
It seems like this can happen. And it can. Your spouse can honestly forget to say "I love you". It is not very thoughtful of your partner. But what if this happens most of the time?
If your spouse has not said "I love you" in quite some time then something seems off.
5. Your spouse acts guilty when you do something nice for them
Is your spouse suddenly acting all guilty when you do something for them?
That's quite odd, isn't it?
Some spouses have no problem with infidelity. They can cheat on their spouses with no regrets at first. But, once the other spouse does something kind, the guilt starts creeping in.
Do not jump to conclusions just yet. It might also be that your spouse hasn't been very thoughtful or kind to you lately and simply feels guilty about that.
Whatever the case, do keep an eye out for this behavior and talk about it.
6. Your sex life is basically non-existent
Let's be honest: a healthy sex life is part of any good relationship. If you or your spouse's needs are unmet, there are chances that you or your spouse might go astray to get what you want.
How come that your sex life has become so dull or non-existent in the first place? Is it because your partner lost interest in sex? Or because your partner lost interest in you?
7. Your spouse doesn't make eye contact
If your spouse doesn't make eye contact as often anymore it could be a sign that they are rejecting any form of emotional vulnerability. People sometimes feel as if you can read their minds when you look deep into their eyes.
Although it might not be always true, it is quite possible that a spouse who keeps looking away when you make eye contact seems to be hiding something. Could it be a well-hidden secret affair?
Well, you need to be watchful about it!
8. Your partner has become unloving or cruel
It is difficult to decipher what causes infidelity, or who cheats more. But, its easier to notice the obvious marital infidelity signs.
For example, if your spouse has lost interest in you, they can become unloving. You notice this verbally at first.
There have been instances where the spouses have gone far to being cruel. Examples are that your spouse makes fun of you when family or friends are around.
This is a bad sign in any relationship. Try to talk about it, openly and honestly.
Also watch,
9. Acute new energy or the opposite, complete boredom
When your spouse is thinking about cheating on you, they probably think that their own life has become quite boring.
So, they get tempted to set their eyes on new, exciting activities. These new activities can be anything, from going clubbing again to riding motorcycles.
It happens with both men and women: they seek thrills and danger when they need to escape from something.
These are some of the marital infidelity signs that you must be aware of. Don't be overly doubtful, but keep your mind open to noticing the atypical activities in your spouse's life.
10. Extra flirtatious with the opposite sex
How to know when your spouse is cheating?
A spouse who is thinking about cheating or already cheating can be extra flirtatious with members of the opposite sex. When your spouse uncannily becomes a comedian when attractive women or men are nearby, it's time to keep a close eye.
Men and women with low self-esteem are incredibly vulnerable to the approval of others. Laughing because of a joke is one form of approval that seems innocent, but can lead to bigger problems.
These are some of the most common marital infidelity signs that have been observed around.
But, as discussed earlier, these marital infidelity signs do not necessarily certify that your spouse is cheating on you. You need to have an eye for detail and gather enough pieces of evidence before jumping to any conclusion.
You need to be really cautious about dealing with infidelity issues because a small error in your judgment can ruin your relationship. In case of any doubts, it is advisable to seek professional help to get a headway with your complicated situation.
Share this article on
Want to have a happier, healthier marriage?
If you feel disconnected or frustrated about the state of your marriage but want to avoid separation and/or divorce, the marriage.com course meant for married couples is an excellent resource to help you overcome the most challenging aspects of being married.
More On This Topic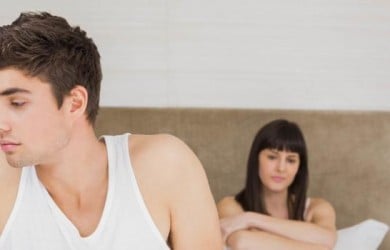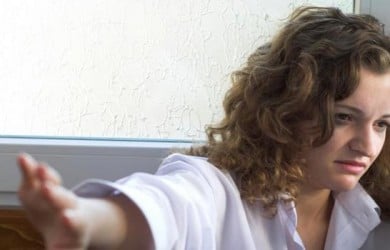 You May Also Like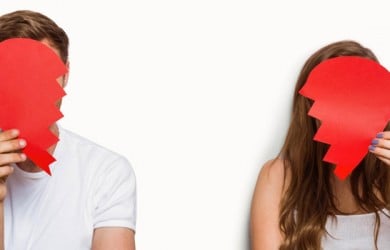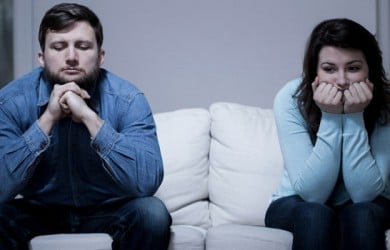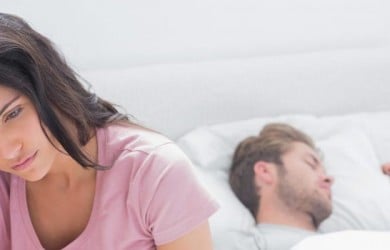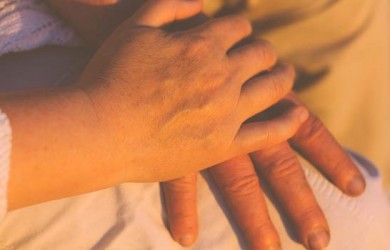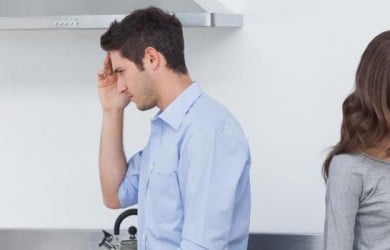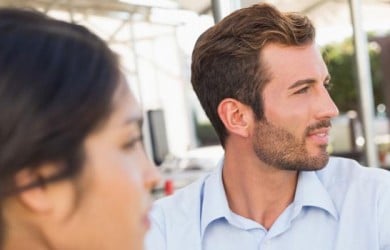 Popular Topics On Marriage Help