16 Risk Factors for Infidelity in Relationships
Betrayal of any kind in romantic relationships and marriages can have a major impact on the relationship. It can challenge the integrity of the relationship. It doesn't matter whether it's a minor act of betrayal or something very significant.
One of the most notable acts of betrayal in marriages and romantic relationships is infidelity. If the risk of cheating is very high in an intimate relationship, it can inflict significant damage to one or both partners and negatively impact the relationship. Hence, it is essential to know the risk factors for cheating.
Define Infidelity or cheating in marriage
What is cheating in a relationship? Here's the thing about cheating in a relationship: every couple and every individual has their perception and understanding of infidelity. Infidelity is of many types. Infidelity in a marriage can manifest in different ways.
It can be an emotional, financial, romantic, or sexual relationship of one or both partners with other people.
Traditionally there are two types of cheating in a relationship – emotional and physical. It can be a one-time occurrence or habitual.
Watch this video to understand online love and cheating.
What causes infidelity in relationships?
When it comes to cheating in marriages and relationships, several factors affect the risk of cheating. Yes, it's true. These factors are the risk factors for cheating.
These risk factors include excessive use of the internet, lack of communication, porn addiction, alcohol or drug abuse, boredom, lack of strong bond between partners, feeling alone and unwanted, etc.
There are so many causes for cheating in a relationship. So, if you wish to learn more about the causes of cheating in a relationship or whether you or your partner are at risk of cheating, read this article.
Related Reading:- 

15 Most Common Causes of Infidelity in Relationships
16 risk factors for cheating in romantic relationships
Infidelity is, unfortunately, a common occurrence. It is not something that is specifically restricted to heterosexual relationships. It's been reported to occur in homosexual relationships too.
Unfortunately, people of different age groups, gender identities, and sexual orientations engage in cheating. Whether the couple is married, just dating, engaged, or in an unmarried romantic relationship doesn't matter. Infidelity is, unfortunately, very common and frequent.
The risk of cheating can be understood by analyzing the different factors related to infidelity. The factors contributing to marriage infidelity may be subtle, or they may be quite direct. It's important to have the eye to identify these factors.
A big part of understanding infidelity is to have an open stream of communication between both partners of the relationship about the risk of cheating.
Most couples avoid openly discussing infidelity because they probably don't feel safe enough. It's not just that. There may be a host of personal or individual factors that may increase the risk of cheating.
So, in understanding the risk factors that impact infidelity, it is essential to understand that these factors may be divided into two major categories: risk factors related to the romantic relationship and individual risk factors.
These two types of risk factors have been discussed in the following section.
Individual risk factors

Risk factors related to the relationship

● Individual risk factors for cheating
These risk factors are specific to one or both individuals involved in a romantic relationship or marriage. These factors are not related to the relationship but depend on those in the relationship.
The individual risk factors have been listed as follows:
1. The younger the age, the higher the risk of infidelity
Age is a big factor, especially in heterosexual relationships. If people commit to long-term relationships from a very young age, there is a major risk of cheating. Why so? This is because there is a gap when it comes to adequate experience as well as wisdom.
If you or your partner are quite young, it may be common to have feelings or thoughts of attraction related to people who aren't your significant other. This is where the importance of healthy mentoring relationships comes into the picture.
2. Certain personality types
A certain personality type tends to be more susceptible to the desire to cheat. The risk of cheating is quite high for individuals with a narcissistic personality type. How? It's because narcissists experience a strong attraction towards those who flatter them. They may also love the thrill of the chase.
Other than that, individuals who generally have a loose moral compass are also at a higher risk for engaging in infidelity. If you notice that your partner has a seductive way of carrying themselves, it's another risk.
3. Genetic factors or a history of infidelity in the family
Although this does seem quite uncommon, it isn't. If you or your partner have a family history of cheating, you or your partner may be more prone to cheating. Growing up in a family environment where a child witnesses infidelity impacts the child.
For this child, infidelity may be normalized, to a certain extent, at an unconscious level.
Related Reading:- 

What Constitutes Infidelity in Marriage?
4. Unhealthy attachment styles increase the risk of infidelity
The type of attachment style an individual has plays a big role in determining their risk of cheating. People who have avoidant attachment styles or dismissive attachment styles are at quite a high risk for engaging in infidelity.
5. The overall self-concept of an individual is important
Self-concept is a broad term encompassing a person's belief system about themselves, their understanding of their potential and capabilities, and so on. In particular, if a person is highly insecure with low self-esteem, they're at a higher risk of disloyalty in a marriage or relationship.
6. A history of childhood trauma
If you've had a difficult childhood or your partner has had a difficult childhood, it may put either or both of you at a higher risk of cheating in your relationship. An upbringing ridden with traumatic events (which may or may not involve witnessing infidelity) may be one reason for extramarital affairs.
7. Addictive tendencies
If you or your partner find yourselves quite dependent on substances like drugs or alcohol, it's quite risky. This is especially relevant for alcohol. People who drink regularly may do so in social settings such as nightclubs, bars, or restaurants.
Alcohol is infamous for lowering one's inhibitions. This can lead to situations of infidelity.
Related Reading:- 

When Is It Time to Leave an Alcoholic Spouse
8. A personal history of cheating in past relationships
Has your partner confessed about one or more cheating incidents in their past relationships? If so, then you should be on the lookout. A history of cheating in previous romantic relationships puts a person at a significantly higher risk of cheating in their current relationship.

When it comes to cheating, many factors depend on the nature of the romantic relationship. These have been listed as follows:
9. Lack of compatibility in the relationship
Suppose you're with someone very different from you and not in a way that you complement and supplement each other. In that case, the degree of incompatibility in the relationship may be quite high. This can make one or both partners dissatisfied with the relationship. This may lead to instances of cheating.
10. A lack of emotional intimacy
If you do not feel emotionally fulfilled in your relationship, you will try to seek that intimacy, whether consciously or unconsciously, from someone outside the relationship or marriage.
11. Differing sex drives
If you and your partner have completely different sex drives, it can cause issues in your marital life. If you wish to have sex 4 to 5 times a week, but your partner wants to have sex once a week, it may tempt one partner to cheat.
12. Polar opposite lifestyles
If the people involved in a relationship or marriage have completely different lifestyles, it may become a major problem. If both partners' working schedules and hours differ significantly, they will hardly get to spend time together. This can cause a lot of issues in the relationship.
13. Instances of domestic violence
Relationships and marriages where domestic violence is common will be at a very high risk of infidelity. One or both partners may actively seek intimacy and comfort outside the relationship.
14. Area of residence matters
Where you live matters, couples who reside in metropolitans or other urban areas may be more likely to cheat because the people living in these areas are more open-minded about infidelity.
15. High conflict in the relationship
Even if it's not domestic violence, frequent arguments and explosive quarrels in a relationship are not great signs. Although it is okay to have conflicts, it's not a good sign if it happens too often or is intense.
16. Lack of communication in the relationship
Although it is difficult to talk about your temptations with your partner, it is important. Couples who do not communicate openly about their desires, thoughts, and feelings may be more prone to cheating. This is possibly the primary predictor of infidelity in relationships, so, remember to communicate effectively and regularly.
Related Reading:- 

Lack of Communication- Can It Be Fatal to a Relationship?
Takeaway
Now that you know the risk factors for cheating in a relationship, be aware of the issues between you and your partner, and remember to communicate well with your partner!
If you think your partner is already cheating on you, keep an eye out for signs of cheating, such as being overprotective of their phone, sudden detachment in physical intimacy, inconsistent behavior, hypercriticism, etc.
Try to resolve conflicts as soon as you identify them. If you encounter issues that can't be resolved between you and your partner, seek professional help.
Share this article on
Want to have a happier, healthier marriage?
If you feel disconnected or frustrated about the state of your marriage but want to avoid separation and/or divorce, the marriage.com course meant for married couples is an excellent resource to help you overcome the most challenging aspects of being married.
More On This Topic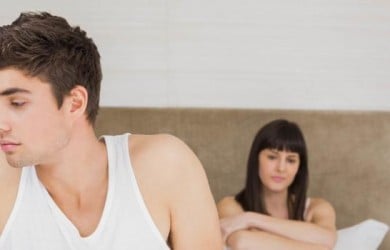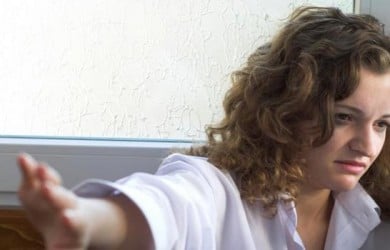 You May Also Like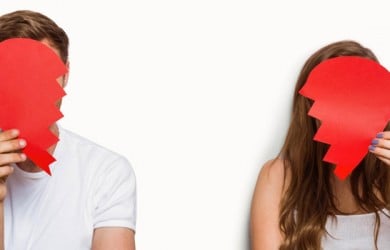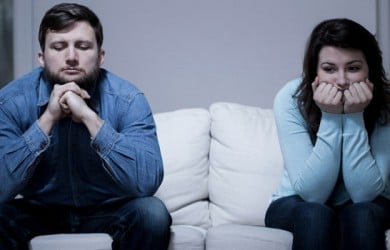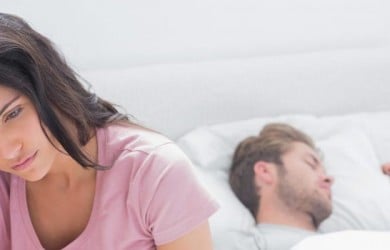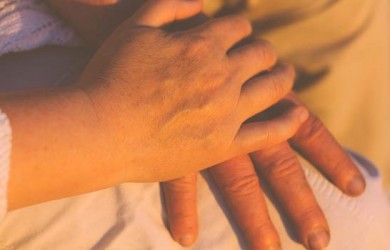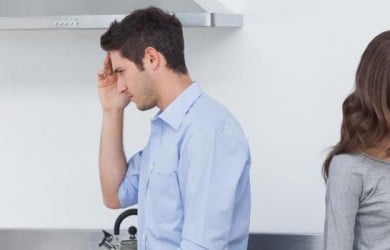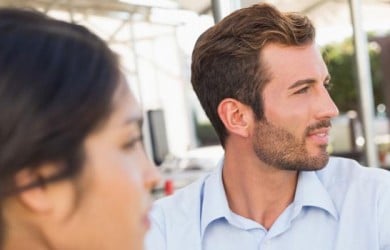 Popular Topics On Marriage Help