6 Signs of an Emotional Affair with a Coworker
Emotional affairs can be insidious and all-consuming, and despite what most people might think, they are not always intentional and planned. Emotional affairs in the workplace are more commonplace than you would like to believe.
So, how do affairs start with a coworker? Having an affair with a coworker may seem like a romantic and glamorous idea, especially when someone thinks one of their coworkers is attractive. If you are worried that your partner is having an affair, there may be some signs your spouse is having an affair, and sabotaging your relationship.
While many affairs become physical, emotional affairs are common ways that partners can violate the intimacy of their relationships, and the workplace is a place where many emotional affairs begin.
In many cases, the person who is having an emotional affair may not even realize that they have moved into unchartered relationship-violating territory, and this problem is particularly prevalent in the workplace.
The trouble with emotional affairs with a coworker is that the person who is having the emotional affair with a coworker is risking a lot; their marriage, their reputation, their job, and their relationship with their coworker. And as we've already alluded to, due to the subtle nature of an emotional affair, they may not even realize how much of a risk they are taking by indulging in emotional affairs at work.
If you are confused about whether you are getting too close to a coworker, or if you are concerned that your spouse may be embarking upon an emotional affair with a coworker, we've listed six signs that will help you identify an emotional affair.
Here are emotional infidelity signs to watch for if you are suspecting emotional infidelity:
1. Sudden secretiveness
If your partner has suddenly become secretive and it has triggered a subtle alarm, then there is a possibility that they are becoming secretive for a reason, and you might have a cause to be concerned.
Unless your anniversary or birthday is looming and they are organizing a surprise party for you, it might be time to start asking some questions.
If you are the partner who has distanced from your spouse, however,, you may have found that you have stopped discussing things with your spouse that you would usually talk about because you have already addressed these topics with your coworker.
Or if you have started to hide your phone from your spouse or changed your email and social media login details recently just in case your conversations with your co-worker might offend your spouse, this may be a sign that you are heading toward a relationship that could negatively impact your marriage. A disconnect with your spouse is one of the imminent emotional affair signs to watch out for.
2. New interest in technology
One of the signs your spouse is cheating with a coworker is their spiked interest in technology, especially in a secretive way.
Has your partner started to use their smartphone more frequently? Perhaps they are logging into their social media accounts and email more these days.
Or have you found yourself doing these things, so that you can speak to your coworker?
If you have caught yourself or your spouse in this act, this can be a sign of an emotional affair.
3. Mentioning the other person frequently
When somebody starts to become emotionally invested with another person, it's difficult to keep those feelings locked down and an emotional affair may be brewing. Your spouse may show signs of an emotional affair with a coworker by mentioning the person frequently.
They may make little comparisons or tell you little (seemingly innocent) anecdotes about that person – a lot.
Do you find yourself mentioning your coworker a lot in conversation? Perhaps a little more than you mention other coworkers? If you do, this is a sign that you are becoming emotionally involved with your coworker in a way that may violate your relationship with your partner.
4. Disconnecting from you
When you are in a relationship, you gain attention and emotional reinforcement from your partner. But if your spouse is getting that attention elsewhere, they might start detaching from you, and you may begin to feel unsupported emotionally, and that attention from your spouse may start to reduce.
Your partner might start discussing their problems with their coworker instead of you.
This will be because your spouse (if they are having an emotional affair with a coworker) may be getting their support from their coworker instead of you.
If you find yourself discussing your problems more with your coworker than your spouse, then you can take this as a sure-fire sign that you may be developing an emotional affair with a coworker.
5. Becoming critical of you
If your partner is having an emotional affair with a coworker, they might start to become critical of you or put you down in one way or another. And you may even notice that they save their compliments and positive attention for their coworker instead of you.
Your partner could be emotionally fantasizing about the other person or projecting guilt onto you through their criticism of you. Of course in some situations, this will be perfectly innocent, but can also be a sign of an emotional affair.
6. Failing the gut check
One of the most significant signs of an emotional affair with a coworker is the gut check. Your spouse is having an emotional affair with a coworker if you find yourself watching their interactions, clocking any mentions of their name, feeling tense if you find yourself around the coworker in question.
It's a sign that you might be right about your concerns over that coworker.
If it is you who is wondering if you are too emotionally involved, you may have a gut feeling that you are stepping out of line, getting on board with an affair with married coworker, sometimes going on a guilt trip and wondering how to get over intense feelings about a coworker and dreading that things might go wrong soon.
Maybe your gut is telling you that you are seeking excitement in a risky way in the form of an emotional affair.
A sudden spike in dressing up in a way that is not typical of your partner's style is a surefire red flag. If you find your wife or husband dressing up more than usual and acting all fussy over their appearance, it can be one of the signs of emotional affairs at work.
Surviving emotional affairs
When you catch your husband emotionally cheating with a coworker, or are beginning to see some glaring signs that your husband is having an emotional affair, you may feel broken and may be looking for ways to overcome marital infidelity.
If your husband had an emotional affair with a coworker, or your wife is guilty of emotional infidelity, ending the affair is the primary key to save your marriage. It is important that you or your spouse shows intent and makes efforts to look for ways on how to end an affair with a coworker.
It can be difficult to survive the painful consequences of spousal infidelity, as the betrayed partner is left feeling deceived. An emotional affair defiles the marriage, but your marriage is important to you and the choice to end the marriage or continue it is yours.
If you are both willing to make a fresh start, seek marital counseling to get the best advice on resurrecting marriage that has suffered emotional infidelity.
Share this article on
Want to have a happier, healthier marriage?
If you feel disconnected or frustrated about the state of your marriage but want to avoid separation and/or divorce, the marriage.com course meant for married couples is an excellent resource to help you overcome the most challenging aspects of being married.
More On This Topic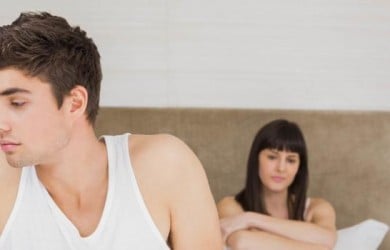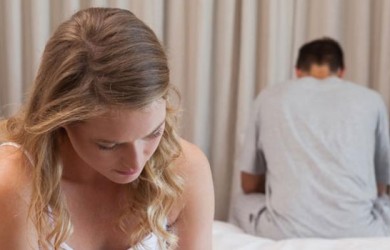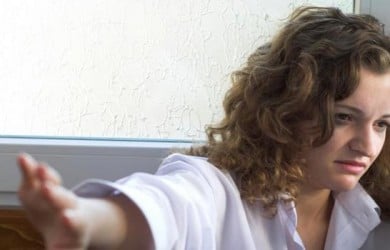 You May Also Like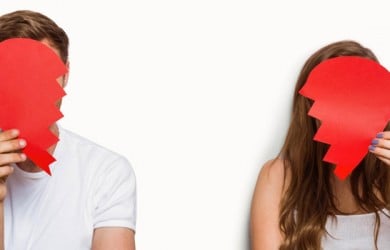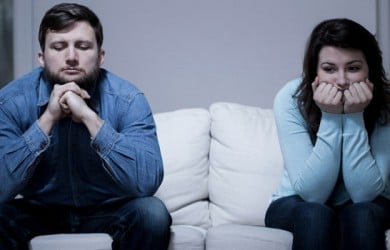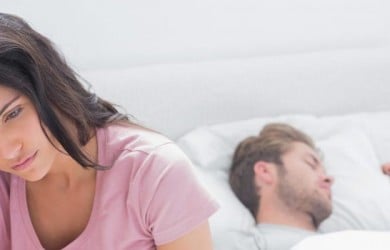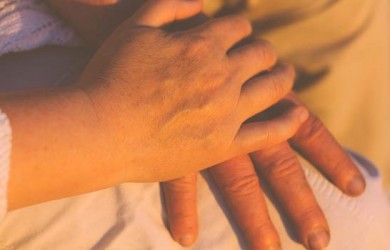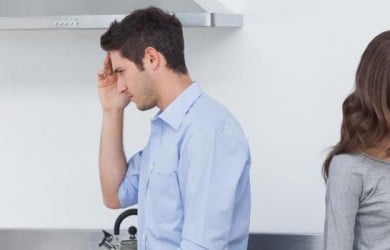 Popular Topics On Marriage Help