Different Types of Therapy and 3 Common Myths Associated With It
Marriage counseling, also called couples therapy, is a type of psychotherapy. There are different types of therapy. Marriage counseling helps couples of all types recognize and resolve conflicts and improve their relationships.
Through marriage counseling, you can make thoughtful decisions about rebuilding your relationship or going your separate ways.
Types of therapy
There are different types of therapy that are evidence-based and backed by research. Here are some of the most common but effective types of therapy.
Individual therapy

– Individual therapy mainly delves into the underlying causes of recurring problems (such as unhealthy relationships or harmful behavioral patterns).

Couples therapy (marriage counseling) – This is ideal for married couples who want to learn how to work through their differences, communicate better and solve repeated challenges in their relationship. Types of couples therapy popular are infidelity counseling, marriage finance stress counseling, domestic violence counseling, family and marriage counseling ideally for married couples with children, sex therapy, relationship addiction or unhealthy codependency counseling and divorce prevention counseling.
Family therapy

– Family therapy is all about treating more than one member of the family (often at the same time) to help the family resolve issues and improve interaction.

Types of family counseling include different types of family therapy models that are best suited to resolve family relationships, adult mental health issues, parenting challenges, building emotional skills, overcoming financial stress or aftereffects or emotional, psychological or physical abuse, creating healthy blended family or stepfamily dynamics, and supporting family members through period of separation and divorce and recognizing and combating stress-induced eating disorders.
Even though therapy is extremely valuable, it still remains a shrouded subject and many myths persist.
These misunderstandings can often prevent people from seeking help and improving their situations with the help of best marriage counseling under the expert guidance of top-rated marriage counselors.
Here are some common myths associated with therapy.
Different kinds of therapists dispel these myths so you can overcome mental roadblocks, social stigma, and personal reservations that hold you back. Read about them so you can make an informed decision about seeking marriage and couples counseling to save your marriage, or professional help from family or individual therapists to help you build healthy family dynamics and a positive sense of well being.
1. Only crazy couples need it. You don't
Fact: A number of couples who are healthy, balanced and successful in their careers see therapists to help them work through a specific problem. That's because they need help figuring out why they are not happy about something. Other common reasons could be issues like depression, anxiety or loss of a loved one.
There's nothing remotely crazy about getting help by different exploring several types of marriage counseling and seeking formal, unbiased and professional intervention.
2. It's only for weak people
Fact: In fact, according to the best marriage counselors, it takes a strong person (or couple) to go to a therapist. Only those who really want to help themselves can gather the courage to do this. A therapist can give you tools to become stronger and enable you to work through your problems.
3. It's doesn't really work
Fact: Therapists are unbiased individuals. The best marriage therapists are impartial, neutral people who will assist you in solving your issues – and that is exactly why they can be of help!
Of course, no therapist can claim to solve your problems.
If you wish to benefit from therapy, it will take a lot of work on your part – meaning, it will put you in the driving seat to make positive changes in your life.

4. It's for people with "serious" issues

Fact: Some people think that you must be diagnosed with a disorder to seek any of the different types of therapy. Research also proves that couples wait for about six years before getting help or explore different models, approaches or types of therapy.
Waiting escalates the problems and makes them all the more difficult to resolve. So no, you don't need to have 'serious' medical issues to get help.

5. It's unnecessary

Fact: Why does one need therapy when they can just talk to good friends?
There's a belief that good friends can substitute for therapy. Of course, friends are important and one can confide in them to get support but it can never be replaced with the insight that a therapist offers in different types of therapy.
Friends are definitely a close set of trustworthy individuals who care for you, know your past, and are easily accessible without having to seek an appointment. However, seeking formal intervention from a trained therapist trumps confiding into a friend.
Here are a couple of things a therapist can do that a friend can not.
Good couples therapy teaches you more than just good "communication" skills.
The confidentiality that a therapist provides is irreplaceable.

It helps you see another individual's perspective and teaches you that the other can be different from you.

A professional expert can spot your patterns, good and bad ones. By identifying your patterns they can equip you with the discretion to employ the good patterns while sidestepping the bad ones.
A therapist will not only problem-solve for you but also empower you with insights and tools useful in the future to reflect and find solutions on your own.
They can help you set new goals to look forward to and work towards achieving a more rewarding life.
Ideally, there must be no stigma attached to getting help and resolving conflict. Get help whenever you feel you need to reach out!
Share this article on
Want to have a happier, healthier marriage?
If you feel disconnected or frustrated about the state of your marriage but want to avoid separation and/or divorce, the marriage.com course meant for married couples is an excellent resource to help you overcome the most challenging aspects of being married.
More On This Topic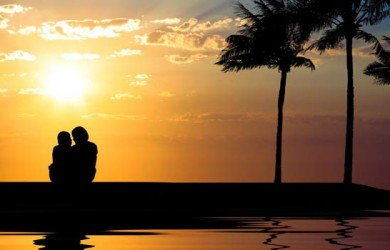 Recent Articles
You May Also Like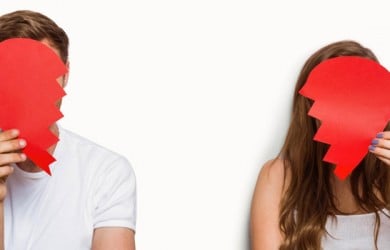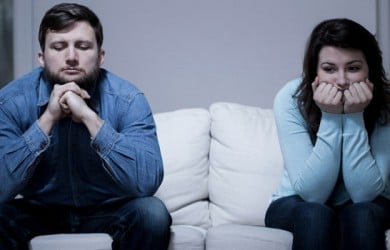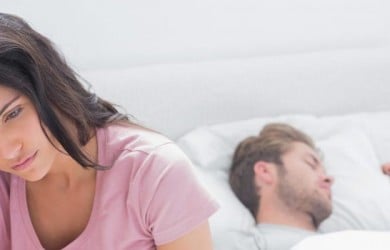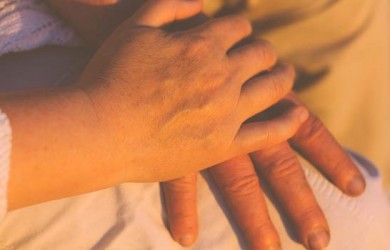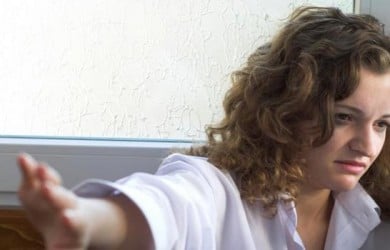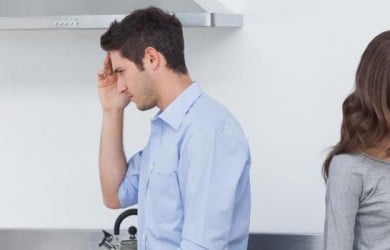 Popular Topics On Marriage Help