Top 10 Persistent Myths About Marriage
The internet, social media, and society are filled with many myths about marriage. Sometimes, these myths are borne out of the bad experiences people in marriages have had.
Then again, some of these myths are handed down across generations; children learn them from their parents and move on to teach their children the same.
In this article, we will uncover some of the common marriage myths. The idea behind this is to help you see what is true and what isn't.
Then again, you will discover exactly what you must do when discovering these myths about marriage.
Top 10 persistent myths about marriage
Here are some marriage myths that seem to have dragged on for years.
1. Healthy marriages come naturally
This is probably one of the most common myths about marriage. The truth is that marriage (and relationships, by extension) is hard work. It takes a lot of discipline, courage, and consistency to make a marriage work.
The gift called 'a healthy marriage' is given to nobody. If you want a healthy marriage, you must work for it.
2. Having a conflict is a sign that your marriage has crashed
One thing research has proven many times is that conflict can be resolved in marriages. The fact that you are going through a rough patch with your spouse doesn't automatically mean that your marriage is doomed to hit the rocks.
There's no healthy marriage that is devoid of conflict. You are both humans – with different opinions and concepts about life. At some point, a conflict is bound to come up. What matters is how you're committed to resolving conflicts when they arise.
3. Being married will automatically bring happiness to a sad life
Here's one of the biggest secrets of marriage. Here is no voodoo to marriage that will bring happiness to a sad life.
A happy marriage is the product of two happy people committed to having a union.
To have a happy marriage, you must first be a single happy person. This way, you bring your positive energy into the relationship, and there's every chance that things will only get better when you meet someone happy just as you are.
How can you create happiness in your life? Watch this video to know more.
4. Your sex life will automatically get boring once you get married
This isn't completely true. Your sex life will only get boring when you are with someone you are no longer attracted to, you have stopped putting in the required effort to enjoy your sex life, or other responsibilities are vying for your attention.
Apart from these, your sex life can remain satisfying even after many years. Here are many older couples who still report having satisfying sex lives and young couples who can't get their sexual groove on again.
5. Your spouse should be able to accept all of you without any need to change
This is another common myth of marriage that you may want to reassess.
While your spouse needs to love and appreciate you for who you are, there's no rule that they have to indefinitely keep up with your excesses – especially when you aren't making any conscious efforts to turn over a new leaf.
Put yourself in your partner's shoes for one minute. If you were them, would you be comfortable with someone acting as you do? If your answer is no, you need to make conscious efforts to become a better person.
Your spouse will accept you. However, they should also be able to challenge you to grow as well.
6. Your marriage gives you a sense of purpose and fulfillment
If this is your idea of marriage, you may want to take a break and reassess what you have believed. You won't find fulfillment and purpose in marriage.
As a single person, you must be able to find your purpose and be fulfilled with whatever you've been doing. Believing that you'll automatically be fulfilled once you say "I do" is not the most practical thought.
Find fulfillment and purpose by yourself before getting married.
7. Living together before marriage guarantees a better experience after the wedding
This is one of the most common myths about marriage that you may want to rethink (if you currently think that way). Surprisingly, there are no statistics to prove this myth.
Research has shown that couples who cohabit before marriage have greater marriage instability than couples who do not cohabit. This study revealed that couples who cohabitate before marriage demonstrated more negative and less positive problem-solving skills than those who didn't cohabit.
Now, this is not to say that cohabiting (or not) is now the gold standard. It is to bring to your notice that it is up to you to decide the type of post-wedding experience you want. Cohabiting or not is not the guarantee that you'll be fine once you get married.
8. Your true love will know what to do and say to make you happy
The concept of true love has been misunderstood for a while. Most people believe that meeting their true love will be like a fairytale. They believe their true love will know all the right things to say, what they must do to keep them happy, and will always be on standby to make them happy.
The challenge is that your true love is not psychic. Just like you, they're human and need your cooperation to make you happy. Being satisfied in a relationship results from many factors, including the health of your communication.
If you want something, you've got to open your mouth and say it. Also, bear in mind that your true love is a human too. They'll be coming with their demands.
9. Getting married automatically means having kids
One of the facts about marriage that you must keep in mind is that it is up to you to decide if you want kids or not. You can be happily married and decide that you don't want to have kids.
Thankfully, many medical procedures can help you accomplish this in today's world.
Marriage doesn't always mean that you'll soon be getting a whole swarm of children in your life. You can take your time, have them when you feel ready, or decide not to have them. In all, make sure your partner is on the same page as you.
Related Reading: 

How to Know If You Are Ready to Start a Family?
10. Happy couples do everything together
Some people believe that the classic sign of a happy marriage is that both partners do everything together. They eat together, bathe, work in the same place, watch movies, and even go on vacation together.
While spending quality time with your partner is an important part of every successful marriage, please do not let go of your interests, hobbies, and ambitions along the line.
It is okay to want what your partner doesn't want (As long as it doesn't harm the relationship or either of you). It is okay to want some "me time" every time. It is also fine to have a life and friends outside your marriage.
All these elements come together to make you a happy, healthy human who can satisfy your spouse in marriage.
FAQs
Here are some of the important frequently asked questions regarding myths about marriage.
1. What is the hardest year of marriage?
The hardest year of marriage is the first year. Most times, there are many reasons for this. Some of them include that you have to move in with a new person, learn their tastes and preferences, adjust your lifestyle to suit them, and understand their habits.
Then again, if you have always been in love with your company, the first year of marriage can be the most frustrating because, at this point, you'd be opening your otherwise-secluded life to another. This cannot be very comforting.
This research also suggests that the first decade of the marriage can be tricky to deal with.
2. What are the secrets of marriage?
There are many secrets to marriage. Some of them include keeping the peace, forgiveness and compromise, constant deep communication, the decision to enjoy the time you spend with your spouse, and many other secrets that will keep your marriage healthy.
3. What is the most common marriage problem?
Ans: one of the most common problems that many married couples (especially those that have been married for a while) tend to face is lack of communication.
This slowly eats away at their marriage until they are left alone and bitter. Lack of communication must be addressed immediately if you intend to enjoy a healthy marriage.
The takeaway
There are many common myths about marriage that you must let go of if you intend to enjoy a happy relationship with your spouse. We have covered 20 of the most common ones in this article.
Take all the time you need for them to sink in and commit to having a happy marriage.
Share this article on
Want to have a happier, healthier marriage?
If you feel disconnected or frustrated about the state of your marriage but want to avoid separation and/or divorce, the marriage.com course meant for married couples is an excellent resource to help you overcome the most challenging aspects of being married.
More On This Topic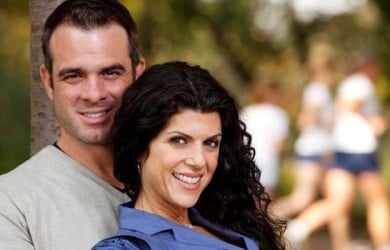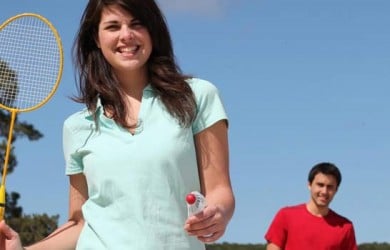 You May Also Like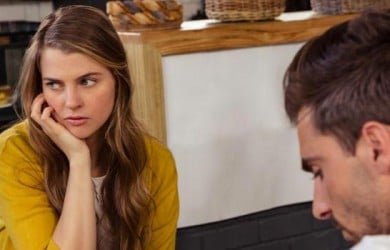 Popular Topics On Married Life