Myths and Facts About Marriage Counseling for Couples
If you and your spouse have been having issues and struggles in your marriage, you may well have considered exploring the avenue of counseling for couples.
But perhaps something is holding you back and you haven't quite managed to pick up the phone and make the appointment yet. There are a lot of myths and facts about counseling that confuse people struggling with relationship challenges.
This is understandable, as the subject of counseling is fraught with misconceptions, prejudices and preconceived ideas, as well as some unwelcome stigmas attached to those who go for couples counseling.
Some of these myths about counseling for couples can be dispelled by taking a good look at the facts as follows:
Myth: Only mad or dysfunctional couples need counseling
Fact: While it's true that "most" couples see a counselor when they're struggling, there are many benefits to doing check-ins when things are going well to keep them going well. Many people also visit a counselor just to have a place to talk things out.
For example, Relationship Enhancement (Ginsberg, 1997;Guerney, 1977) is something that does not differentiate between prevention and treatment so it's something that couples can take up to improve what they already have.
One of the benefits of marriage counseling is getting a safe environment to open up about your feelings and issues with the help of a certified trained professional, who will work with you and your spouse to solve the key issues straining your marriage.
By seeing a counselor, they are enabled to view their relationship from a clearer perspective and regain their functionality and optimal well-being.

Myth: Seeking help from a counselor is a sign of weakness
Fact: There is nothing wrong with approaching a counselor for help in matters of the heart.
Seeking help from experts in the form of counseling for couples is not a sign of weakness.
On the contrary, opening up your heart, reliving the sensitive and painful experiences of life, and revealing your secrets to a stranger requires a lot of courage and mental strength.
Such a step reflects your sense of responsibility towards your relationship.
Looking at counseling as a sign of weakness or incapacity to resolve marital conflicts is one of the most prevalent myths about counseling. It is acceptable if you are unable to resolve personal conflicts with your partner. You can either take help from your families and friends or look for advice from an expert.
If seeking advice from your parents regarding personal issues is not considered a sign of 'weakness', then seeking the advice from a counselor shouldn't be either.
Even the best marriages require work, says former First Lady Michelle Obama whose relationship with Barack Obama is idolized by many. Watch what she has to say about going for marriage counseling in this interview:

Myth: A stranger won't be able to help us
Fact: One of the key marriage and family therapist facts is that it is often easier to open up to a stranger, especially in a confidential and professional environment.
The impartial and non-judgmental stance of the counselor will help couples to share openly about what they are going through and how they feel about their situation.
Myth: Counselors just let you do all the talking while they say nothing

Fact: Counselors are indeed good listeners, but they are also proactive in working with you to identify core issues and to clarify your perspective.
One of the facts about marriage counseling is that these trained professionals will challenge your thinking, help you to identify possible solutions and help you as a couple to explore your beliefs and ideas that may be limiting your relationship.
Myth: It's going to take ages and I haven't got all that time to waste

Fact: Counseling for couples can take as long as it needs to and will depend on the complexity of the issues being dealt with as well as the personality of the couple concerned.
One of the key marriage counseling facts that the conflicting couples should know is that you cannot put a time limit on the amount of care, thinking space and attention that a couple may require in order to get their marriage back on track.
Myth: Counselors always condemn either of the partners
Fact: During counseling for couples, counselors address the cause of the problem. It is true that a counselor gathers information from both the partners only to judge the situation from each of the partner's perspectives.
But to think that they will side with either of the partners and look down on the other's choices is one of the myths about therapy that leads to couples getting a cold feet to give counseling a shot.
They will advise each of the partners specific changes in their approach and behavior towards one another. Encouraging such changes in the behavioral patterns of both the partners will eventually resolve the issues, leading to improvements in the relationship.
Condemning someone or labeling one of the partners as the villain is not something a counselor does. Counseling for couples facilitates healthy relationship dynamics.
More interesting facts about counseling psychology
Some people harbor presuppositions about counseling
If counseling has not worked for a certain individual or a couple, it doesn't mean it won't work for anyone else.
Counseling is an interactive, two fold process, where both counselor and the patient need to work in tandem to make headway with the help of different therapies, a sense of conviction and openness.
A counselor alone can not fix your problems.
Some people are very conflicted about approaching a counselor
Some individuals or couples fear that if the counselor has not undergone similar experiences as they have, then these professionals would lack the empathy to understand what ails them.
However, counselors are trained to be sensitive and non-judgmental, and armed with their specialization and a sense of objectivity, they are the best people to understand your situation, and work with you to reach a suitable resolution.
Take away
Unfortunately, seeking assistance from couple counselors is still very much a hush-hush affair, and the myths persist to this day.
Such preconceived ideas about counseling for couples restrict people from shedding off their inhibitions and discussing their relationship problems with relationship experts and counselors. It reduces their chance of living a better life minus the issues.
Counseling for couples is similar to help forums that can relieve you from the symptoms and bring positive changes in your personal life.

Once these myths about counseling for couples have been dispelled and you are aware of relevant facts about counseling, you will be free to go forward and enjoy the benefits and positive results waiting for you and your partner when you receive couples counseling.
Share this article on
Want to have a happier, healthier marriage?
If you feel disconnected or frustrated about the state of your marriage but want to avoid separation and/or divorce, the marriage.com course meant for married couples is an excellent resource to help you overcome the most challenging aspects of being married.
More On This Topic
Recent Articles
You May Also Like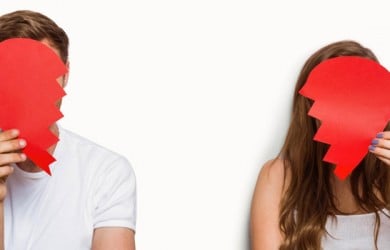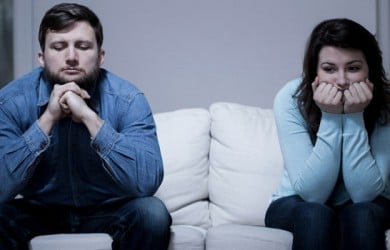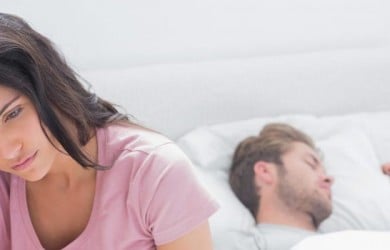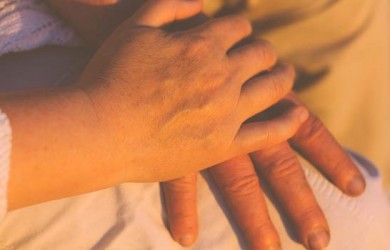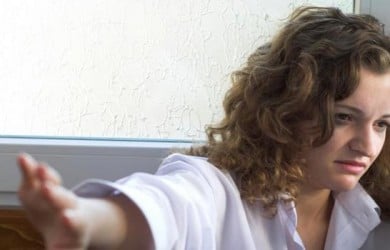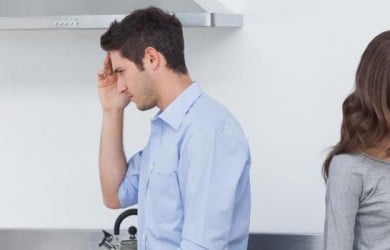 Popular Topics On Marriage Help