11 Myths About Schizophrenia and How It Impacts Relationships
Understanding and support are the cornerstone of a healthy partnership in relationships. Unfortunately, there are too many myths and misconceptions surrounding mental health conditions like schizophrenia. It's a condition that affects not just individuals but also their relationships, casting shadows of doubt and fear.
We've all heard whispers and stories, but do we really understand the truth behind this condition? Let's debunk the myths, separate fact from fiction, and shed light on the truth. If you're ready to explore common myths about schizophrenia and unravel their truth, continue reading!
How does schizophrenia impact relationships?
Myths about schizophrenia often lead to misconceptions about how it affects relationships. But let's it straight: a diagnosis of schizophrenia doesn't mean the end of your relationship.
Left untreated, it can lead to erratic behavior, which can cause verbal abuse and emotional neglect. No healthy relationship can withstand that kind of strain. Partners must communicate. It's not a myth; it's a fact.
Any mental health diagnosis complicates a relationship. However, a diagnosis of schizophrenia can make communication and meeting each other's needs even more difficult. The good news? With a diagnosis, you can put a cause to your partner's symptoms.
Taking this step can be the key to improving and strengthening your relationship because you'll get the opportunity to work with your partner and get them the treatment they need.
Remember that separating the myths and facts about schizophrenia is an essential step toward building a healthier bond with your partner.
Why is it important to understand schizophrenia and relationships?
Before we answer, "What are myths about schizophrenia?" it's crucial we understand why it's essential to know schizophrenia and its role in relationships. In relationships, understanding the myths about schizophrenia is more than just a quest for knowledge. It's about preserving the connections we hold dear.
Firstly, it dispels the common myths about schizophrenia, which can help you nurture empathy and patience and help to support your loved one better.
By knowing the myths and facts about schizophrenia, you can arm yourself with the power to address issues head-on. It allows you to recognize the signs, seek help, and navigate the challenges with a clearer perspective.
Debunking and understanding schizophrenia myths and facts can pave the way for healthier relationships. When you understand, "What are common myths about schizophrenia?" you can replace misconceptions with understanding, and that's the key to maintaining strong, loving relationships.
Separating fact from fiction in schizophrenia and relationships
It's crucial to highlight the facts about schizophrenia. Separating fact from fiction in schizophrenia and relationships is very important as it unveils what the truth is. These facts ground us in reality by giving us a strong foundation to build understanding and support for our partners.
Moreover, common myths about schizophrenia may have clouded our judgment. When we're armed with knowledge, we can face these challenges head-on. By unraveling schizophrenia myths and misunderstandings, we can pave the way for healthier, more informed relationships.
In the next section, we'll look into some common myths about schizophrenia and replace them with the clarity that facts and proper understanding bring.
Schizophrenia and relationships: What's true and what's not
The section you've been waiting for is here. So, buckle up! Here, we've compiled some common myths about schizophrenia and revealed the facts beneath.
Myth 1: Schizophrenia means you have Dissociative Identity Disorder (DID).
Fact: No, you should know today that schizophrenia is not the same as DID. DID involves the presence of multiple distinct personalities, while hallucinations, delusions, and disorganized thinking characterize schizophrenia.
Myth 2: Most people with schizophrenia are inherently violent or dangerous.
Fact: Contrary to popular belief, the reality differs significantly. In truth, individuals with schizophrenia are not prone to violence; in fact, they are more frequently targets of violence than perpetrators.
Myth 3: Bad parenting is the cause of schizophrenia.
Fact: Though genetic, environmental, and neurobiological factors are part of schizophrenia's origins, this condition's origins' are complex. That doesn't relate to parenting style, and it's not a direct cause of schizophrenia, nor does it stem from a particular parenting style.
Myth 4: If parents have schizophrenia, their children will surely inherit it.
Fact: While there is a genetic component to schizophrenia, having a parent with the condition does not mean or guarantee that their child will develop it. Multiple factors contribute and come into play in its development.
Myth 5: People with schizophrenia lack intelligence.
Fact: While studies show that intelligence is usually reported to be lower than average in schizophrenic patients, that doesn't mean they're not intelligent. Intelligence varies widely among individuals with schizophrenia. Many are highly intelligent and creative.
Myth 6: People with schizophrenia require permanent hospitalization.
Fact: While schizophrenia is a condition that needs our attention and care, it doesn't imply that it requires permanent hospitalization. Schizophrenia does not require continuous hospital care because many individuals with the condition lead successful and independent lives with the proper treatment and support.
Myth 7: If you have schizophrenia, you cannot be a good parent.
Fact: Recent studies suggest that parents with untreated schizophrenia may face challenges in meeting their child's needs. However, this doesn't mean they're incapable as parents, as many with the condition show positive responses to treatments and professional support and demonstrate their effectiveness as caregivers.
Myth 8: Schizophrenia leads to chronic laziness.
Fact: While schizophrenia can lead to motivational challenges, individuals can lead active and fulfilling lives with appropriate therapy, medication, and coping strategies.
Myth 9: Schizophrenia is untreatable.
Fact: Treatment options are available for schizophrenia, greatly enhancing quality of life. Contrary to misconceptions, medication, therapy, and support are pivotal in its management, as stated in this research paper.
Myth 10: You can't hold a job if you have schizophrenia.
Fact: A myth like this oversimplifies the complex nature of schizophrenia. While some individuals may face difficulties maintaining employment, many can successfully hold jobs with the proper treatment, support, and accommodations.
Myth 11: Schizophrenia is a life sentence with no hope for improvement.
Fact: Schizophrenia can't be improved is another common misbelief, but the reality differs. With proper treatment, support, and guidance from professionals, individuals with schizophrenia witness substantial enhancements in their symptoms and overall well-being.
By debunking these misconceptions about schizophrenia and embracing the truth, you create a path toward empathy, support, and the development of more resilient and nurturing relationships with your loved ones grappling with this condition.
Watch this video by Living Well with Schizophrenia, a channel dedicated to increasing knowledge around schizophrenia, where people who are living with schizophrenia share their thoughts about what they want people to know about this condition:
Dispelling the myths around schizophrenia and relationships
Understanding and supporting loved ones with schizophrenia is crucial. Debunking the myths and misconceptions surrounding this condition is a key step in nurturing healthy, empathetic relationships.
By separating fact from fiction and shedding light on the truth, we can pave the way for more resilient and nurturing connections with those grappling with schizophrenia. It's a path toward empathy, support, and the development of stronger bonds.
FAQs
In this section, we have answered the most pressing questions surrounding schizophrenia in relationships. From understanding the condition to providing support, we've got your inquiries covered.
What are the early signs and symptoms of schizophrenia?
Early signs of schizophrenia encompass social withdrawal, diminished interest in activities, compromised focus, and atypical emotional reactions.
Additionally, individuals with schizophrenia may encounter hallucinations, like auditory hallucinations, and display disorganized thought processes and speech patterns.
However, all these signs are treatable with early intervention, and diagnosis is vital for effective management. So, seek help from professional counselors if you notice these signs in yourself or a loved one.
How is schizophrenia diagnosed?
A mental health expert conducts a comprehensive assessment to diagnose schizophrenia, involving a deep examination of an individual's medical history, symptoms, and behavior. Additionally, standard psychiatric manuals like the DSM-5 may be employed for an accurate diagnosis.
Additionally, they may perform psychological tests and consider family history. When you see schizophrenia's symptoms, don't hesitate to talk to a professional for an accurate diagnosis and treatment plan.
What are the different treatment options for schizophrenia?
Managing schizophrenia typically involves a blend of antipsychotic medications to alleviate symptoms alongside psychosocial interventions like therapy and counseling, which can aid in honing coping abilities, stress management, and social well-being. Family and friends' support remains indispensable.
Hospitalization may be required in severe cases, while tailored treatment plans accommodating individual needs are pivotal. Consistent follow-up and medication management are vital for sustained stability.
How can I help a friend or family member who has been diagnosed with schizophrenia?
Supporting a friend or family member with schizophrenia involves understanding the condition, offering empathy, and maintaining open communication. Encourage them to stick to their treatment plan, including medication and therapy. Be patient and listen actively when they need to talk.
Help them establish a structured daily routine. Educate yourself about schizophrenia to reduce stigma and promote a supportive environment. Seek support from mental health professionals and support groups to navigate challenges together.
What are some resources for people with schizophrenia and their families?
A multitude of support options exists for individuals and families affected by schizophrenia, including organizations like the National Alliance on Mental Illness (NAMI), the Schizophrenia & Psychosis Action Alliance (S&PAA), and the Schizophrenia Society of Canada (SSC).
Furthermore, specialized care and resources are accessible through local mental health centers, ensuring tailored support is within reach.
In conclusion
Understanding the myths about schizophrenia is the cornerstone of empathy and support; it's a journey toward compassion, understanding, and healthier relationships. Always remember, schizophrenia is not synonymous with violence or split personalities.
By separating fact from fiction, we can pave the way for open conversations, early intervention, and personalized treatment plans. If you have a loved one with schizophrenia, educate yourself, offer unwavering support, and seek professional guidance.
So, challenge the myths, be there for your loved ones, and seek available resources. Together, we can replace stigma with empathy and nurture stronger, more informed relationships.
Share this article on
Want to have a happier, healthier marriage?
If you feel disconnected or frustrated about the state of your marriage but want to avoid separation and/or divorce, the marriage.com course meant for married couples is an excellent resource to help you overcome the most challenging aspects of being married.
You May Also Like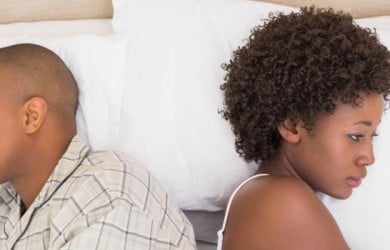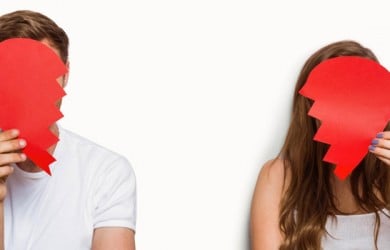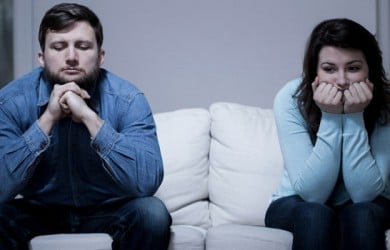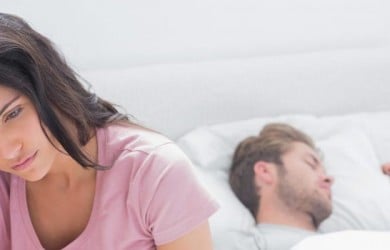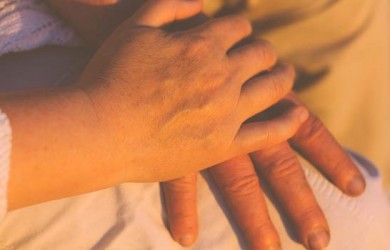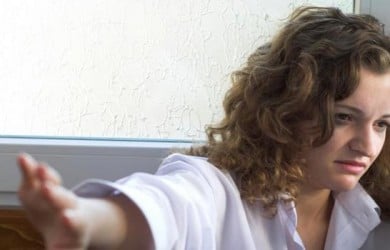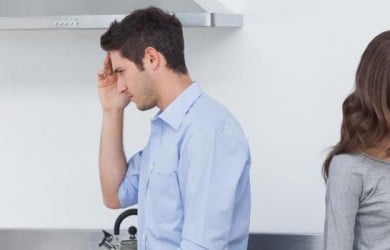 Popular Topics On Marriage Help