Why Is Blended Family Counseling Important?   
A blended family is where both the spouses have children from a previous marriage.
When a remarriage creates a blended family the couple takes on many difficult challenges. Creating harmony between two parents and their children could be very challenging. Children may be used to different family routines and parenting styles. Conflict or visitation between separating parents could create stress.
Similarly, new step-siblings can be a cause of potential conflict.
It may take months for children to adapt to the new family framework. Another added complication that blended families face is that while some children live in the home, other children who are living with the other biological parent may visit.
Challenges faced by couples in blended families
Stress is normal in a new blended family structure and the early years are likely to be the toughest. It takes time and patience for both families to adjust to living together. This can be the result of many factors some of which are: Strong or conflicting emotions, different discipline or parenting styles and the development of new relationships.
Every person in the blended family may have a difficult time slipping into their new roles in the family.
One or both adults will need to learn the ropes of how to parent stepchildren as problems with stepchildren can bring tension in the relationship.
Some common challenges that are faced by couples are
Becoming a new parent
Some adults who enter into a blended family take on the role of a parent for the first time.
It can be extremely difficult to balance parenting a stepchild well and being liked by them and can be a major cause of stress.
The relationship between stepparents and ex-partners
After the divorce people prefer to move on and focus more on their new partners which means that they stop communicating with their ex-partner. However, this is not possible especially when children are involved.
The remarried parent will have to continue talking to their ex-partner only if to talk about the children.
Some spouses feel threatened by this contact that their partner has with their ex while in some cases the non-resident parent is not happy with the stepparent's treatment of the children.
These situations can be a cause of increased tension in a blended family.
Challenges faced by children in a blended family
Children are the most stressed by this change.
They have already been through a hard time during their parent's divorce, and now they must adapt to a new parent and new rules. More often they express their frustrations through emotional or behavioral outbursts.
Relationships between child and stepparent
Children have a hard time coming to term with their feelings for their stepparent.
They might be reluctant to trust them and may come to resent them. They may be struggling with feelings of abandonment by their biological parent after their parent's divorce. They might also feel that they are betraying their biological parent's love by caring for their stepparent.
The relationship between child and stepsiblings
Sibling rivalry takes on a whole new meaning in a blended family.
Children may feel that they will have to compete for dominance and attention in the new family structure.
They may also feel insecure because they are worried that their biological parent will start preferring their stepsiblings.
How can counseling help in a blended family?
All blended families face problems when they start living together.
The important thing is how you solve these problems. Letting your frustration or anger get the better of you is likely to worsen the situation in spite of how satisfying it might feel in the heat of the moment.
Some families can solve these problems on their own while some require professional help. Blended family counseling helps families to learn how to live as a single affectionate family unit.
It teaches you how to work through the problems and growing pains that you face as a blended family.
One of the best advantages of blended family counseling is having access to a dependable individual who will not be objective and not take sides.
It is often comforting to talk to someone who is not attached emotionally to the family. Blended family counseling also encourages proper communication among family members. This helps to solve your blended family problems with the help of better communication.
Many people who have gone through blended family counseling admit that it is the best thing that has brought their family together.
Share this article on
Want to have a happier, healthier marriage?
If you feel disconnected or frustrated about the state of your marriage but want to avoid separation and/or divorce, the marriage.com course meant for married couples is an excellent resource to help you overcome the most challenging aspects of being married.
More On This Topic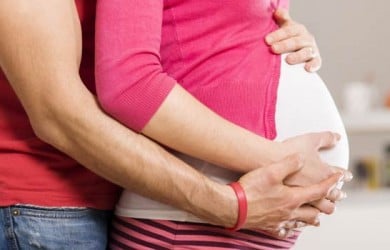 You May Also Like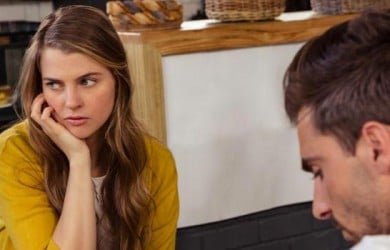 Popular Topics On Married Life