10 Reasons Staying in a Marriage Without Trust Is Hard
Staying in a marriage without trust is like deep sea diving without an air tank. You're not going to get very far.
Trust can be everything to a marriage. When couples have trust, they can fully give themselves to each other and build a strong foundation of love and marital friendship.
Without trust, intimacy falls to the wayside and even something as simple as making eye contact becomes a struggle.
If there has been a betrayal in your marriage, you know the pain of trying to pull the broken pieces of your heart back together.
Is it worth it to try and fix a marriage without trust? If you want to stay together, how can you fix marital trust issues when your heart is broken?
5 reasons why complete trust in marriage is important
A study published by Northwestern University found that couples who trust each other enjoy more fulfilling relationships. Here are just some reasons why trust in marriage makes partners happier.
1. It allows a marriage to grow
When you and your partner can trust each other, you give your relationship a chance to grow.
Trust allows you to open up and learn more about each other. Knowing each other's strengths and weaknesses is a special bond that only happens when you truly trust each other.
2. It creates safety
When you trust your spouse, you feel safe and taken care of. You feel like you can tell your spouse anything without being judged or left. You know you can rely on your partner for care, support, and love.
Related Reading

: 

The Importance of Feeling Safe in a Relationship and Tips
3. It generates love for your spouse
When you trust someone, you can completely let your guard down, and that allows you to love them with your whole heart. This improves romantic love and marital friendship, which studies show can boost happiness and marital satisfaction.
4. It contributes to respect
Respect blooms when your partner shows you that they are accountable and reliable. You begin to hold them in high esteem and never have fears of rejection.
The respect born from a deep trust in marriage allows you to have your own opinions, feelings, and interests without worrying about intimidating or irritating your spouse.
5. It lets you be vulnerable
Trust in marriage allows you to be vulnerable, which boosts emotional intimacy.
Emotional intimacy is essential to a strong and lasting marriage. Studies show that couples who have high levels of emotional intimacy do better in stressful situations and feel higher sexual attraction to one another.
10 reasons why rebuilding trust in marriage is hard
Trust in marriage, when it is broken, can be incredibly hard to repair. The couple usually has to work together to address the problems within the relationship to truly reestablish trust.
Check out some effective ways you can rebuild trust using practical and healthy ways:
1. You're stopped believing in your partner
Can you have a marriage without trust? A lack of trust in marriage can make you lose respect for your partner, which can be difficult to come back from.
Rebuilding trust becomes nearly impossible when you no longer believe your partner is a good person or that they are truly sorry.
2. Your head is fighting your heart
Can a marriage survive without trust? Not when your head is fighting your heart.
Your head may understand that your spouse is sorry, and you know that you should forgive them and rebuild your relationship – but your heart isn't ready.
3. You're not giving your relationship attention
Staying in a marriage without trust is hard when you've been betrayed.
Healing a marriage is all about communication and spending time together. Research shows that couples with a regular date night increase their communication skills, bring excitement back into their relationship, and increase sexual satisfaction.
However, when you feel hurt and betrayed by someone, the last thing you want to do is spend quality time with them.
4. The break in trust has created complications
Can a marriage survive without trust? It gets harder to make a marriage work after there is no trust in a marriage, especially if the betrayal has left complications in its wake. Such complications include such things as:
A pregnancy created out of an affair

Severe psychological trauma caused by the betrayal (such as PTSD or an emotional breakdown)

A sexually transmitted infection/disease
Such complications can enhance the anxiety and anger the betrayed spouse may feel from staying married without trust.
5. Your partner doesn't want to seek therapy
Trying to heal from a betrayal can be hard when your partner isn't interested in talking things out.
Therapy can be incredibly healing for both partners, as can pre-marriage counseling – but if your partner isn't interested in getting help, you may feel trapped.
Remind your partner that a few moments of discomfort in therapy or pre-marriage counseling is preferable to staying in a marriage without trust.
Even if you are already married, pre-marriage counseling can do wonders for restoring your communication skills and teaching you to deal with trust issues in marriages.
6. You're angry
Feeling angry is a natural reaction to infidelity or other forms of betrayal – and trust issues in marriages are difficult to fix when you are angry with your spouse.
When there is no trust in a marriage, you may start to feel furious about:
The betrayal

Your spouse's mishandling of your heart

Any situation (not spending quality time together, putting sex on the backburner) that may have led to the lack of trust

The stress of having to decide whether to stay together or not
Related Reading

: 

20 Signs your Man Has Anger Issues and How To Resolve Them
7. You no longer want to be vulnerable
Living in a marriage without trust makes it hard to want to show vulnerability to someone who hurt you.
The more you shut away your heart, the harder it is to maintain emotional intimacy with your partner.
Without emotional intimacy, your relationship is dead.
8. You're embarrassed
Even if only you and your partner know what happened to break the trust between you, you may still feel embarrassed. You might feel like you should have seen this coming or wonder why your partner was so easily able to hurt your feelings with their actions. There may even be a small part of you that blames yourself for what happened.
Times this embarrassment and confusion by about a hundred if other people, such as family, friends, your partner's friends, or your children also know the details of the betrayal.
9. You have friend/family opposition
Staying in a marriage without trust can be especially complicated if your family or friends know the dirty details of what broke that trust.
Your friends and family can strongly impact how you deal with relationship issues. Their love for you makes them naturally protective, and they may encourage you to leave your marriage instead of working things out.
10. You're going too fast
Can a marriage survive without trust? It can, but you need to take your time.
When you love your partner, you may be eager to get things back to normal, but the healing of a heart doesn't adhere to any specific timeline.
Instead of trying to force forgiveness to move things along, take your time in processing the grief you feel. Your mind and heart need to grieve the lack of trust in marriage, the betrayal, and the intense way you've been disrespected.
Once you have processed your grief, you'll be able to truly forgive your spouse and focus on making your relationship wonderful again.
6 ways to rebuild trust in your marriage
Can a marriage survive without trust? No. Not if you want a happy marriage, anyway.
If you are thinking about staying in a marriage without trust, you need to learn how to navigate the hurt feelings and heal the broken trust in your relationship.
While it's easier said than done, here are some essential steps to rebuild trust in your marriage.
1. Decide to forgive your partner
Building trust in a marriage starts with forgiveness.
Decide in your soul that you're ready to forgive what happened and move forward. Only with forgiveness will you be able to heal your relationship.
Related Reading

: 

How to Forgive Your Partner Who Has Hurt You
2. Sincerely apologize
If you were the one who broke your partner's trust, you need to take responsibility.
Apologize to your spouse. Do it from the heart, and don't make any excuses. Avoid saying so out loud, even if you feel your partner played a part in your betrayal.
Tell them you are sorry and explain why. Only if your spouse feels that you are sincere with your apology will they be able to truly forgive you.
3. Take the time you need to heal
As previously mentioned, if you try and force yourself to move on before your heart is ready, your marriage will struggle.
Take the time you need to heal from your marital trust issues before trying to fix the issues in your relationship actively.
4. Communicate clearly
Communication is the foundation of a healthy, strong marriage. Start your healing journey from staying in a marriage without trust by being open about how you feel.
You can also communicate with your spouse about limits that can help you from breaking trust boundaries in the future.
Watch this video to learn how to fix poor communication in a relationship:
5. Be transparent
If you are the one who broke your partner's trust, now is the time to be transparent. For the next little while, it will help your partner heal for you to be honest about where you're going, who you are spending time with, and who you're getting a text from.
Related Reading

: 

5 Benefits Of Transparency In A Relationship and how To Show It
6. Go to couple's counseling
Staying in a marriage without trust is one of the hardest, most frustrating things you can do.
Take a positive step in the right direction by attending couples counseling or a marriage course.
A marriage course can help you work out your differences, work on communication skills, and empower you as a couple to build better compatibility.
Related Reading

: 

Couples Counseling and Why It is so Important
Commonly asked questions
Trust is an important building block of any relationship. A marriage is more healthy and fulfilling if the couple can trust each other.
What are signs of lack of trust?
Staying in a marriage without trust can breed a host of problems.
Are you worried you don't trust your partner or suspect they don't trust you? These telltale signs can spot a lack of trust in marriage:
You always assume the worst of your spouse

You constantly accuse them of something

You never let yourself feel comfortable in love

You check your spouse's phone (either openly or behind their back)

You demand passwords or track them on your phone

You can't seem to forgive even small mistakes

You feel lonely when you are with your spouse

You are suspicious of your partner's friends or family

You avoid intimacy with your partner
Is there a cure for marital trust issues?
You don't have to keep living without trust in marriage. You can overcome trust issues with the assistance of a couples counselor, communicating openly with your spouse, and giving yourself time to heal from your relationship betrayal.
Final takeaway
Can a marriage survive without trust? No. Staying in a marriage without trust is both frustrating and heartbreaking.
Yet, rebuilding that trust is difficult. You may feel like your partner isn't giving you reasons to forgive them, you may still have a broken heart, or you may be too angry to think about restoring trust.
From work to raising children, marital trust issues can affect every aspect of your life.
You don't have to feel lonely in your marriage. Rebuild trust in your marriage by seeking couples counseling, communicating openly with your partner, and taking the time you need to heal.
Share this article on
Want to have a happier, healthier marriage?
If you feel disconnected or frustrated about the state of your marriage but want to avoid separation and/or divorce, the marriage.com course meant for married couples is an excellent resource to help you overcome the most challenging aspects of being married.
More On This Topic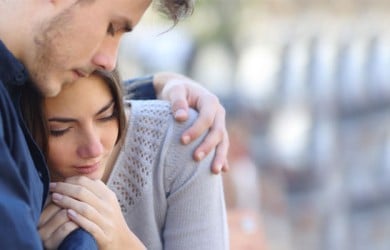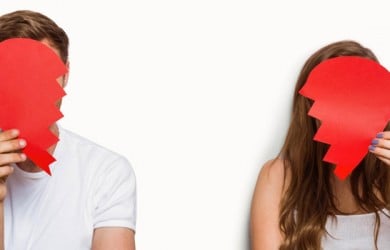 You May Also Like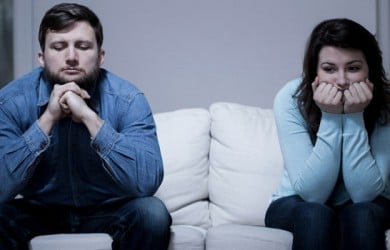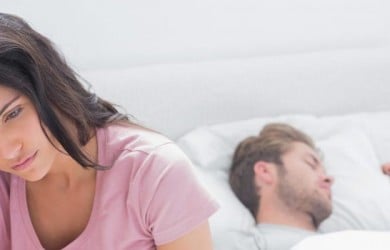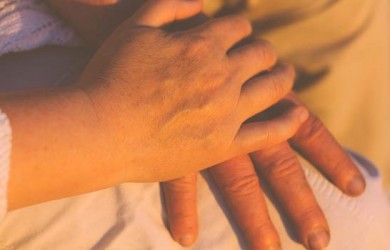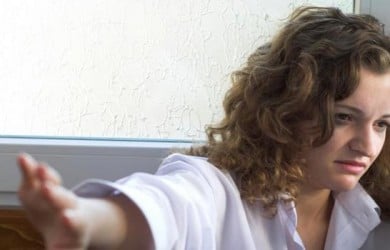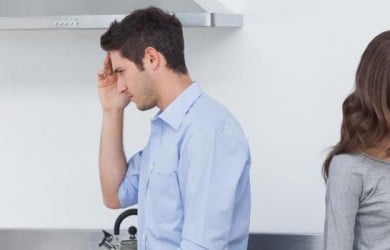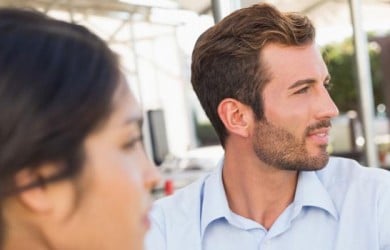 Popular Topics On Marriage Help