20 Signs your Man Has Anger Issues and How To Resolve Them
Everyone feels angry. However, if you think your partner reacts more aggressively than usual, read this article to see signs that a man has anger issues and ways to solve them.
Humans are wired to feel all kinds of emotions in different situations. Anger is one of those emotions that protect us in frightening situations. Therefore, you and your partner will get angry at each other during your courtship.
However, if you are dating someone with anger issues, it is a cause for concern. It can be exhausting and stressful to deal with. and harm your mental and physical health. So, what do anger issues look like, and how do you know if someone has anger?
How do anger issues impact a relationship?
My boyfriend has anger issues; will it affect our relationship?
Every relationship has its own challenges, no matter how perfect it looks. As you get comfortable with your partner, misunderstandings and arguments will come up once in a while.
Getting angry during one of these disagreements is normal. If your partner can't control his temper or displays extreme aggressiveness, such anger in men can affect your relationship.
Angry men in relationships generally overreact. They are harsh and sometimes abusive. As such, it's unhealthy to continue the toxic relationship.
It is hardly impossible to have healthy communication when you are dating someone with anger issues. Every disagreement or dispute is dangerous as it can lead to an assault on your part.
Indeed, it can be draining for you, especially if you think they will change, but nothing happens. Before you decide, check out the following signs of anger issues in a man.
Learn about the red flags of a toxic relationship in this video:
20 signs your man has anger issues
What makes a man angry in a relationship? What are the signs he has a temper? And what can you do if you keep dating men with anger issues? Below are the signs of anger issues in a man:
1. He flairs up over little things
One of the common signs he has anger issues is how he gets upset over little mistakes. Even when you apologize, he gets angrier and tells you how sloppy you are. There is nothing you can do right around him.
Another thing about men with anger issues is that they don't care who you are with or your location. They embarrass you and call you out on your weaknesses. If you try to please a man with anger, you will only worsen matters. The best is to walk away at that moment.
2. He justifies everything he does wrong
Men with anger issues see no wrong in what they do. Of course, he criticizes you at the slightest provocations but takes no responsibility for his mistakes and wrong actions. He won't admit his mistakes and backs them up with excuses when he does.
Rather than accept that he is at fault, he says it's someone else or something. It's hardly ever possible to win an argument with someone with anger issues. What you can do, however, is leave the scene of the dispute.
3. He shouts at you
How to know if someone has anger issues? One of the top signs of anger in men is screaming. Men with anger issues find it challenging to calm themselves when discussing with their partner.
Even in a civil conversation, they can't help but scream at you. One minute, you are enjoying the conversation. Suddenly, he turns it into an argument and raises his voice at you. Men with anger issues believe the best way to get their points across is to scream.
Indeed, some men are naturally born with high-pitched voices that it's difficult to differentiate when they are angry or not. Nonetheless, most men with anger issues address their partners with harsh tones.
Related Reading: 

How to Stop Your Husband from Yelling at You: 6 Effective Ways
4. He shows sudden rage
One distinct sign of anger in men is the change from a calm face to rage over a little argument. You will always know a man whose temper is uncontrollable through his face. He gets aggressive over little things. He may shout, can't the table, or throw tantrums out of the blue.
Most of the time, you can't even pinpoint what is wrong. You might think back and forth about what happened and still not know why. While it's normal to be rageful in some situations, anger issues often take a long time before it subsides.
5. He attempts to hit you
Another sign you shouldn't overlook is a man's attempt to hit you. You might have observed that he threatens to hit you when you challenge him. He tries to restrain himself, but he wants to hit you.
Probably, something was holding him back. The fact that he controlled himself doesn't mean you are safe. The problem itself is in wanting to beat you. It's a toxic relationship trait; you should waste time by staying around.
6. He beats you
Violence is a top sign of people who can't control their emotions. A man who beats you definitely has anger issues. He believes you have no right to talk or argue with him.
Notably, he sees you as inferior and who should be controlled. Punching is his only way to express his anger, which is dangerous and harmful.
Related Reading: 

What Is Domestic Violence?
7. He hates when you argue with him
How to know if someone has anger issues? They can't stand you arguing with them. Disagreeing with them over any issue would mean you displace them. Again, men with anger issues like to be in control.
Men with anger issues don't like this and won't tolerate it. Instead of validating your opinions or refuting them calmly, they turn the discussion around. They call you names, laugh at you and shift the focus on you. This attitude is also a sign of low self-esteem in men.
8. They don't show remorse
One of the signs a man has anger issues is a lack of remorse. If you call their attention to something wrong, they shrug their shoulders and move on. A quick-tempered man believes he should be the one criticizing or identifying mistakes. Now that you take that position, they won't show remorse.
Related Reading: 

15 Ways on How to Stop Finding Fault in Relationship
9. They show remorse but don't apologize
One of the signs he has a temper is the inability to apologize even when he is wrong. When men with anger issues are sober about their actions, they find it difficult to say "sorry."
This attitude is a result of pride and arrogance. It hurts their pride to be at the mercy of another person. They know they are wrong but do everything to avoid asking for your forgiveness.
Related Reading: 

10 Ways to Cope When Your Spouse Refuses to Apologize
10. He shows remorse but won't change
Some men who can't control their feelings often feel guilty for their actions. They also apologize to their partner in some situations but won't change. For example, he'll apologize for hitting you or shouting at you but repeats them days later.
Apologizing when you are wrong is a way to build a healthy relationship. If you don't attempt to change, then you are playing around.
11. He belittles you
If your man constantly tries to make you feel inferior during a dispute, he may be battling temper issues. For example, if he continually makes snare remarks at you even when the problem doesn't concern you, he has anger issues.
This trait is also a sign of an insecure man. He battles with his issues but tries to put them on you.
12. He has challenges communicating
One of the signs of a husband with anger issues is the inability to communicate appropriately. Their common ways of conversing include shouting, screaming, and hitting items. There will be more fights and arguments instead of proper discussion.
13. He loses out on relationships
Men with anger issues don't only have trouble with their partners but also with others. If you are dating someone with anger issues, you must have observed that they lose out on many friendships and relationships with others.
That means it's not just you at the receiving end of their abuse. Consequently, people stay away from them to preserve their mental health and being.
14. They get into fights
If you are dating a man with anger issues, you will notice that they fight with everyone. He can't just tolerate others' behavior around him. Also, he believes most people are annoying. It is often easy to provoke a man with anger issues outside.
He will sometimes feel threatened by innocent remarks outside and use them to respond angrily. Since a man with anger problems is more likely to be aggressive, violence is always the answer for them.
15. People around him appear to walk on eggshells
This is one of the hidden signs a man has anger issues. In a group or workplace, you might notice that people act carefully around him. They tend to pick their words, avoid him or have nervous body language around him.
You may be dealing with male anger issues if you see these signs. Know that this doesn't mean they fear him. But it's better to be safe from the wrath of an angry man.
16. He damages properties
One clear sign that he has anger issues is the act of destroying items. In a hit of range, men with anger issues can't control their temper. Therefore, they hit items like plates, tables, walls, or other things around them. This indicates that they can hit you anytime if they haven't started.
17. He inflicts harm on himself
What do anger issues look like? Anger issues in men look like self-inflicted harm. Sometimes, people who can't control their temper only lash at others. However, in some cases, they inflict injuries on themselves.
This often happens when a man makes a mistake or fails to achieve a goal. Also, he may criticize himself often or show self-sabotaging behavior, such as pushing people away or being overly critical of themselves.
Related Reading: 

The Challenges of Domestic Violence: Relationships Fraught with Peril
18. He tells you to leave when you disagree
One of the clear signs of anger in men is that they tell you to leave if you want during an argument. This is also a result of their inability to communicate appropriately. They push their partners away in the heat of an argument instead of settling it. They forget that issues are inevitable in every relationship.
19. He gets angry over past issues
Does your partner get overly upset when he talks about some past events? If the answer is yes, then he might have anger issues. At the same time, it's typical to show slight anger over something someone did to us years ago. Being aggressive and talking as if the event is currently happening is not good enough.
Related Reading: 

How to Stop Your Spouse From Bringing Up the Past
20. He isn't patient
One of the typical male anger issues is impatience. It's the reason a man might hit his partner when he can't control himself. He can't control the urge to lash out, scream, or hit people or items around them.
What can you do if the man you are dating has anger issues?
How to deal with a boyfriend with anger issues? If the man you are dating has anger issues, you might think of leaving him. However, there are some things you can do. Here they are:
1. Communicate
The first step in dealing with male anger issues is to discuss them with your partner. Let him know about your feelings towards the way he treats you. Be calm about it and listen to his response.
2. Leave when he gets angry
It is best to excuse yourself from the scene whenever it looks like he can't control his emotion. This step will ensure you are safe from him while giving him time to calm down.
3. Talk to a professional
In some situations, it is best to resort to seeking the help of a therapist or a professional. That's because most anger issues are often a result of deep-seated mental issues. Also, it might be a result of childhood trauma. In that case, only a professional can help a man with anger issues.
How to resolve anger issues in men?
Anger issues don't just surface in people. It might have been due to a mental health disorder or childhood experience. The best way to resolve anger issues in men is to help them get help or encourage them to seek professional help.
FAQs
What causes anger issues in a man?
Some things that cause anger issues in a man include trauma, Adverse Childhood Experiences (ACE), depression, mental health, or substance dependence disorders.
What are the three warning signs of anger?
The three warning signs of anger are grinding the teeth, tense muscles, and increased heart rate.
How do you know if he has a temper?
He screams at you, belittles you, hits you, lacks patience, and destroys items. A man with a temper also gets angry and irritable quickly.
Is It normal to experience emotions like anger?
Yes, it is abnormal to get angry.
Is anger a form of love?
Anger is a form of love for ourselves and others. When someone does something that feels threatened, anger is the way to respond to protect yourself. Similarly, when you get angry at your partner for doing something you don't like, it might be a way to say you care for them. Otherwise, you wouldn't care to speak at all.
Takeaway
Signs a man has anger issues are evident in how he treats you. A hot-tempered person is harsh, aggressive, and abusive. The only way hot-tempered men know how to respond is to scream or show rage over little things you do or say. If you are dating a man with anger issues, you can talk to them or help them get help through a therapist.
Share this article on
Want to have a happier, healthier marriage?
If you feel disconnected or frustrated about the state of your marriage but want to avoid separation and/or divorce, the marriage.com course meant for married couples is an excellent resource to help you overcome the most challenging aspects of being married.
More On This Topic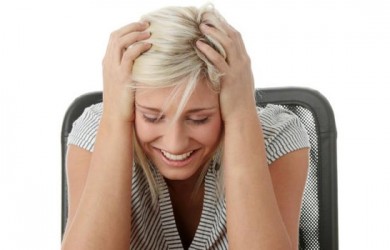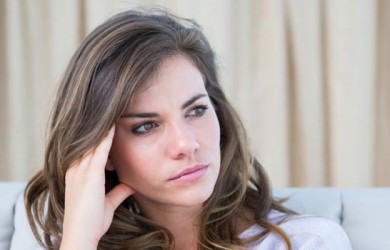 Recent Articles
You May Also Like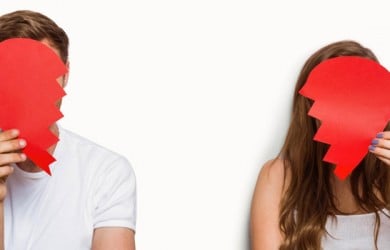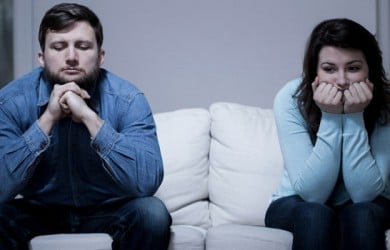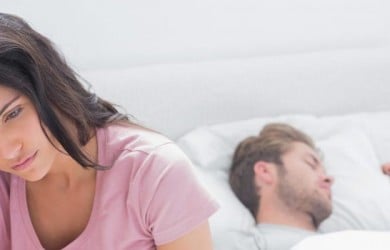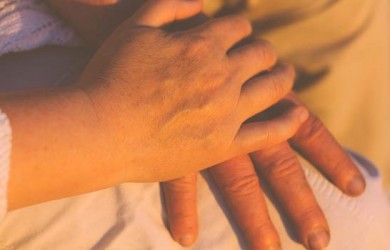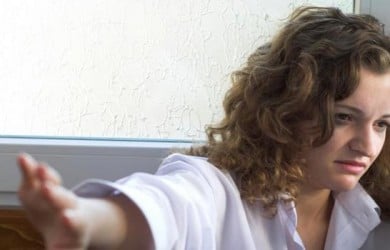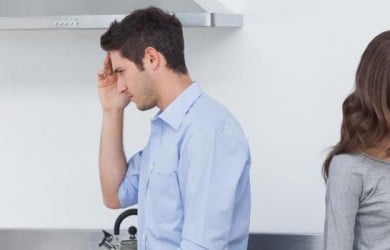 Popular Topics On Marriage Help