15 Tips on How to Be a Good Kisser
Is there anything better than kissing? Scratch that. Is there anything better than good kissing?
Kissing is one of the most intimate (and exciting) things a person can do with another, and yet most of us never get any instructions on how to be a good kisser.
While what constitutes "good kissing" can be subjective, everyone has their preferences. However, it is crucial to ace it, not just for the enjoyable exchange it is, but also, as studies suggest, kissing helps us find and keep the right partner.
The science behind why people kiss
The most obvious answer to that question would be – because they feel attracted to someone or want to express that they love them.
However, according to science, we kiss because of the hormones it releases in our bodies and how it makes us feel. When we kiss, the body releases oxytocin, serotonin, and dopamine hormones. To know more about the science of kissing, read this article.
Why do people in relationships kiss each other?
People kiss for a variety of reasons. You might kiss someone to say hi, goodbye, wish them luck, or to express love.
Some people, however, believe that kissing is a learned behavior and has little to do with sexual or romantic intentions. Meanwhile, others believe that kissing is rooted in Biology, and this is how humans are designed to behave physically.
People in relationships kiss each other for the following reasons –
Attachment

Love

Sex drive

Because it feels good.
How to know if you are a good kisser?
Watch this video and take the test to know if you are a good kisser.
Kissing and good kissing are subjective. What works for someone may not work for someone else. You can know you are a good kisser if:
People have complimented your style of kissing

You are confident

You practice good hygiene

You

listen to your partner

and what they want.
The difference between a good and bad kisser
There are two types of people in the world: good and bad kissers. In the case of people who hold kissing as a very important component for intimacy, good kissing is important. What is the difference between good and bad kissers?
Wondering how to be a good kisser? Good kissers are soft but passionate. They practice good hygiene, know how to move their lips and tongue to make the kiss feel passionate. They listen to their partners. They kiss confidently and make their partners feel wanted.
On the other hand, bad kissers may not know what exactly to do. They may force their tongue into the mouth of the person they are kissing. Too much saliva during kissing can also be pretty off-putting. Bad oral hygiene, bad breath, people who do not take care of their lips can be categorized as bad kissers.
Why is kissing important in a relationship?
Kissing is important in a relationship because it helps to express love. Kissing your partner makes them feel loved and wanted by you, a feeling everyone wishes to experience in relationships. Read this article to know more about the importance of kissing in a relationship.
Related Reading: 

Top 7 Reasons Why Kissing Is Super Important in a Relationship
15 tips on how to be a great kisser
How to be a good kisser? There are some things you can to ensure that your kisses are the kind that ignites the fire rather than putting an end to an encounter on the spot.
Read on for 15 tips on how to be a good kisser.
1. Cleanliness is next to godliness
Practice good oral hygiene. Brush and floss regularly, and if you have cavities or other dental problems, get them fixed as soon as possible.
A dirty mouth full of unbrushed teeth is a real turn-off to many people.
If you want to know how to be a good kisser, keep your mouth in good shape.
2. Keep your breath fresh
Want to know how to be a better kisser?
Good oral hygiene goes a long way here, but of course, you can't stop a date to run and brush your teeth!
There are things you can do to keep your breath fresh. Ideally, do not smoke or use tobacco products, as they can make your kisses taste more like licking an ashtray.
Regardless of whether you smoke or not, keeping mints or breath strips handy means you can freshen your breath before the smoochies start.
If you're prone to bad breath, talk to your doctor or dentist, which can have medical causes.
3. Avoid strong foods if you hope to be kissing later
How to be the best kisser? If you hope your dinner date will end with kissing, be mindful of what you eat.
Fish, especially tuna fish, can be a major turn-off for many folks, especially since you likely won't be able to brush your teeth. Avoid garlic, onions, asparagus, and other powerful flavors.
An exception to this rule is when you and your date split a strongly flavored dish. Two garlic breaths cancel each other out, or so they say.
4. Lip balm, baby
How to be an amazing kisser? Since there is no textbook definition of what makes a good kisser, let's find out what's the simplest tip on how to be a great kisser?
Keep your lips moisturized. Lip balm is for everyone, regardless of gender, and can be an important tip on how to be a good kisser.
Whether you prefer the classic Chapstick in the black tube or something hemp-based from the natural food store, keeping your lips soft and supple will help you be a better kisser and will help you enjoy being kissed back.
Also Try: Are You A Good Kisser?
5. Take your time to explore kissing
How to kiss better? Many of us think of kissing as a sort of warm-up to heavy making out and sex, but part of learning how to be a good kisser is learning to appreciate kissing all on its own.
Don't be in a hurry to get too deep kissing, to introduce your tongue into the mix, or to move on from kissing to other risky activities.
Slow, sensuous kisses are hot!
Taking your time to explore kissing with your partner just builds tension, making each kiss hotter than the next, and building a stronger love bond.
There's no finish line to get to stay in the moment.
6. Close your eyes
You won't miss it, we promise!
Studies have shown that your other senses get more acute when you block off one of them.
Shutting your eyes allows you to feel what's happening, to take in your partner's scent, to hear their reactions. Plus, kissing with your eyes open is just awkward — you can trust us on this one, as this is one tip the best kisser around would surely vouch by.
What makes someone a good kisser is how much they stay in the moment with their partner.
7. Kiss with your whole body
The lips may be the main attraction, but one of the best tips for being a better kisser is getting your whole body into it.
If you have any hang-ups looming significant overhead, here are some quick tips to be a better kisser.
Pull your partner close.

Press your bodies together.

Run your fingers through their hair or along their jawline.

Don't be afraid to explore beyond your partner's lips – kisses on the jawline, nose, forehead, neck, and ears can feel amazing.
8. Follow your partner's cues
Remember, learning how to be a good kisser is also about remembering that you're not the only person involved.
Pay attention to your partner's reactions – do they lean in, pull away, kiss you back?
Don't be afraid to check in and ask your partner what they would like or if something is working for them. And don't be afraid to be honest about what you like and want, too.
9. Get out of your head
If you want to learn how to be an excellent kisser, the best thing you can do is stop over-thinking it. Yes, follow the advice and tips to be a good kisser on this list and relax and enjoy it.
If you're absorbed with thinking through your every move or, even worse, worrying that your partner might not be enjoying themselves, your partner is going to be able to tell.
A disengaged kisser is a bad kisser, no matter how great their technique might be!
So, what makes a great kisser? To seal a great kiss, allow yourself to be present at the moment and enjoy what's happening.
Be attentive to your partner and allow yourself to fully experience your make-out session while forgetting the worries and stressors of the world.
10. Follow your partner's lead
Sometimes, two people may not have the same kissing style. If you and your partner kiss differently, it is not bad to follow their lead sometimes. Listening to them and their needs is important for being a good kisser.
Related Reading: 

How to Communicate Your Needs in a Relationship?
11. Kiss more than just the lips
When you are in an intimate moment or situation with your partner, remember to kiss them in places other than just the lips. Being a good kisser is about knowing what to do and what your partner would like. Kiss their hand, earlobes, neck, shoulder. Listen to them and follow their body language to understand what they like.
12. Be honest
Be honest to yourself and your partner about what you like and don't. They are not a mind reader and may need more guidance when it comes to your likings. Ask them questions, and tell them to be honest with you, too. This can help both of you get the best out of the kissing.
Related Reading: 

Why Honesty in a Relationship Is So Important
13. Discuss the tongue vs. lips kissing
One of the most common differences among people when it comes to kissing is tongue vs. lips kissing. While some people like to kiss with their tongue, others keep it out of the kissing scene. Talk about this with your partner.
14. Do not see it as necessary
Kissing is an expression of love and attraction. However, it is not the most necessary thing for making love or establishing intimacy with your partner. If you see it that way, you may feel pressured and might not be able to be your best self while kissing your partner.
15. Do not compare
Manier times, we can end up comparing our current partner's kissing styles with those from the past. If you do this, you may feel that they are not good enough at kissing, and you can feel distracted while you kiss them. It is also unfair to your current partner if you do something like this.
How to keep kissing interesting in a long-term relationship?
You might have seen couples in long-term relationships who have just stopped kissing each other as they have been together for too long. You may have experienced the same thing if you have been with your partner for a while. How can you keep kissing interesting in a long-term relationship, you ask? Here are some ways.
Talk to your partner about different kissing styles, and try them out frequently.

Make kissing a ritual. For instance, you set rules like you will always kiss before leaving home, when you come back, or at a particular time of the day. This can help you keep kissing interesting in a long-term relationship.

Always kiss on important occasions.

Keep PDA an active part of your kissing routine.
Related Reading: 

15 Sexual Traits in Long Term Relationships
Conclusion
Alongside these ways to be a better kisser, adopt sandwich feedback in your relationship. Don't be scared, to be honest, but do it without being harsh with each other. Factor in each other's feelings of emotional safety and sensitivity to criticism.
You first appreciate your partner, then offer corrective feedback, followed by more praise. Doing this will make sure you both enjoy kissing without the fear of judgment or rejection.
Whether you are a seasoned lover or not, aim to make kissing an enjoyable experience for both, not just one person running the show.
Share this article on
Want to have a happier, healthier marriage?
If you feel disconnected or frustrated about the state of your marriage but want to avoid separation and/or divorce, the marriage.com course meant for married couples is an excellent resource to help you overcome the most challenging aspects of being married.
Learn More On This Topic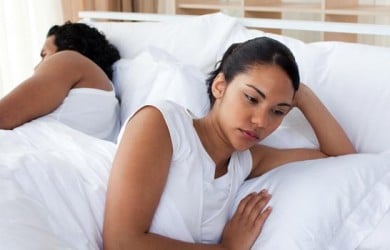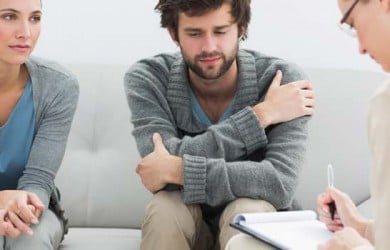 You May Also Like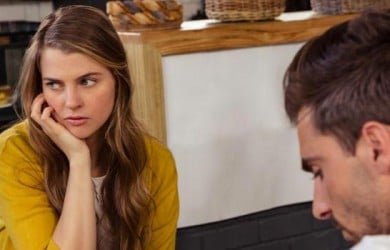 Popular Topics On Married Life