7 Reasons Why You Ask 'Why Am I Single' All the Time
Time has changed. Once people would like to fall in love and would look for a partner to spend their whole life with. However, today, people are either busy shaping their professional career or have lost faith in relationships. Nonetheless, there are some people who would still want a life partner but are single.
If you're one amongst those who look around and find themselves surrounded by love birds and ask 'Why am I single?' by looking at them, then this article is for you.
There are various reasons for your singlehood. Check out the reasons and identify the one that best suits you.
1. You've closed yourself behind doors
Life is not a fairy tale. You won't get your Prince or Princess just by sitting at home. You must socialize to be able to find the right one for you. You should go out, meet people and talk to them.
That's how you meet people and find the right person.
There are some people who prefer to stay indoors and don't socialize much. If you're the one, then getting into a relationship will be a very difficult task for you.
Our recommendation would be to meet friends, join some groups or get involved in some activities. The more you meet new people, the higher the chances of finding a life partner.
2. Not-so-good past experience is holding you back
Some people are born reserved and some become one in the process.
If you're born reserved, then you would need to work a lot in order to open yourself up. However, if you had a bad experience in the past and have decided to take a step back and hide behind your doors, then asking 'Why am I single?' won't really help.
There are different kinds of people. Some are good and they leave behind a sweet memory. And there are others who end up breaking our heart. Just because you had a bad experience doesn't mean you should cut yourself off from your surroundings and hide behind the four walls.
Step out. Make new friends. Leave the old bad memory behind and make the new one.
3. Dating is not in your priority list
We all have our own aspirations in life. We all are chasing our dream and are working towards it, day in day out. When we have a to-do list of life, our focus is there to complete those tasks. We work according to our life's list.
So, one of the reasons you're still single is because you've haven't put the relationship in your priority list yet.
In today's competitive world, everyone is aiming to do better professionally. While you're paying attention to your professional life, don't neglect your personal life as well.
It's necessary that you make space for your personal life in your life's to-do list and start giving its due attention if you don't want to be single for the rest of your life.
4. You're hard to get through
We all think that playing 'hard to get' might increase our demand and people might die to contact us. This may look like a promising plot in the movies, but in reality, people avoid who are hard to get through.
Don't act pricy or throw your weight around if you don't want to stay single. Be approachable. Let people come and talk to you. Show them that you're easy to reach, but don't lean on them.
Remember! Being approachable doesn't mean you have to be desperate.
5. Constantly making excuses
If you're asking 'Why am I single?' while you're too busy with your daily routine or are constantly making excuses to actually go out there and have fun, you know what's wrong.
You need to make time for everything. You simply can't make excuses and avoid relationships or any possibilities of it.
There are people who are surrounded by self-doubt. Just like New Year's Resolution, they promise to break the norm and actually make the effort to find someone right, but towards the end, they land up on the couch.
The first thing that you should be avoiding is excuses, like 'I will try once I lose weight', 'Will see someone once I am settled in life', or 'Maybe I am not good enough for people around.'
It's time you should throw away all those excuses and get going.
6. Chasing the wrong person
It so happens with us that we sometimes fall for those who are not so perfect for us and ignore those who are perfect for us. We all have gone through this phase at some point in our life.
The problem is how we identify them. Well, it's quite difficult and it's subjective. So, you need to keep your eyes and ears open.
If you're falling in for the wrong person, then you would be single for a very long time. It's necessary that you select the person who loves you and care for you. Not the one who is just considering you as an option and mostly ignores you.
7. You're picky about people
A relationship is not about finding the perfect person but to have a perfect life with the right person.
Sometimes, we have high expectations from others and we become picky about people. The moment you're picky or being choosy about people, you would find it hard to find the perfect match.
Everyone has flaws but that doesn't mean you just can't appreciate the goodness in them. Stop being picky if you don't want to ask 'Why am I single?' all the time.
Find the person who makes you happy and compliments you. Everything else will fall into place.
Share this article on
Want to have a happier, healthier marriage?
If you feel disconnected or frustrated about the state of your marriage but want to avoid separation and/or divorce, the marriage.com course meant for married couples is an excellent resource to help you overcome the most challenging aspects of being married.
Related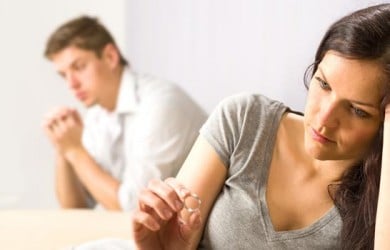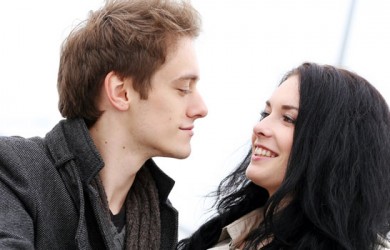 Recent