6 Common Reasons Why People Stay in an Unhappy Marriage
Marriage is something that guarantees happiness and a sense of security; that's how most people in a happy marriage or who are about to get married perceive a marriage to be.
This auspicious bond is obliged to give you lots of immunity and nothing less. The real purpose of marriage is to ensure everlasting happiness and a healthy lifestyle. Marriage becomes meaningless, sans these core advantages.
Things, in an otherwise sense, do not seem as good as they do when we calculate them idealistically. Marriage is never a smooth sea to sail in, as a matter of fact.
Along with eternal promises and happy moments, marriage brings some challenges as well. Some couples tend to rise above their differences while some keep stressing upon their differences till it's entirely toxic.
What happens when you are in an unhappy marriage but can't leave?
Many couples today are unhappy couples. The irony is that they have made this the norm.
A lot of couples cannot decide to liberate from an unhappy marriage. The following are key points throwing light on all possible aspects of this decision.
1. Inability to detach
It may seem easy to verbalize your intention to detach yourself from your beloved one, but it takes a lot of gumption.
Not many people tend to separate themselves from their partner emotionally. People being abused and ambushed have little guts to call it quits.
As a matter of fact, most people cannot gather enough courage when it comes to taking action. This is how people get stuck in an unhappy marriage.
Emotionally weak people struggle a lot in the process of emotional detachment. Even in their suffering, they tend to remember the good moments spent with their spouse.
Some emotionally vulnerable people even foster false beliefs and live in the delusion that their marriage will get better someday.
2. Fear of losing a person
No matter how abusive, no matter how manipulative, no matter how unhappy your marriage is, you would think a hundred times before razing it to the ground.
Even the strongest of people fear losing their beloved. Losing a partner can never be a simple process. It gets you grounded at times.
But strong people eventually realize that they have bumped into the wrong person, and they need to choose an alternate path for them. It doesn't matter to them how difficult it is to part ways.
Remember, it's never late to make a decision. If you have not yet made your mind to liberate yourself from an unhappy marriage, just don't worry, you will soon realize it.
3. Fear of society
When couples make society a witness of their marriage, they automatically take into account societal consent.
Such people staying in a loveless marriage think about all possible people in their life while making any decision about their marriage.
They get more worked up by the thought of their private and business friends, neighbors, and relatives getting to know the status of their unhappy marriage.
In some conservative societies, you invite a lot of criticism and resentment if you break a family.
If you are unhappy with your marriage, and still scratching your head as though either you should, or you shouldn't separate, it's probably because of this fear.
4. Have become addicted to distress and unhappiness
Some people get subjected to maltreatment in their unhappy marriage, and they develop a habit out of it.
When it comes to cribbing and complaining, they can talk for hours. But, both cribbing and the issues that make them lament, become a ritual.
The habit of suffering gets deeply engraved to an extent where they find it normal.
But, you cannot blame them all. Perhaps, they might have resisted in the beginning but gave up later finding themselves helpless in a situation.
Some people who have long been in an unhappy marriage do not wish to be happy ever again. It's primarily because destiny has been really hard on them. They had a really bad time, and it invoked pessimism in them.
5. Financial dependence on spouse
Do you feel stuck in a toxic marriage?
Perhaps you are staying in a loveless marriage for financial reasons. This is one of the common reasons for people to endure an unhappy marriage if they are financially dependent on their spouses.
In this case, leaving a toxic marriage is difficult, but not impossible. You must seek help either from your close friends and family or a professional counselor.
At the same time, you must try to make an effort to become financially independent in order to sustain yourself.
6. Children are involved
If you are in an unhappy marriage with kids, it is no longer about you two; it is about the children and their future as well.
Breaking a family can have some serious repercussions with respect to the overall well-being of the children.
There are many people who let their happiness crumble, give up on their dreams, and prefer staying in an unhappy marriage for children.
This is one of the common factors that, despite being in an unhappy marriage, many people can't leave.
How to leave a toxic marriage
Do you often think about what to do when you not happy in your marriage? Or, how to get out of a bad marriage?
If you are feeling trapped in a bad or an unhappy marriage, you must not suppress your feelings. It would help if you got in touch with your close friends or family members, whom you can trust and share your ordeal with.
If you cannot think of anyone, you can seek the help of a professional counselor or a therapist. The counselor can help you solve your underlying issues without any bias and help heal your troubled relationship.
If there is nothing that can get better with time, the counselor can even guide on when to leave a marriage. You must value yourself and do everything possible to live a life of happiness and dignity. You deserve it!
Also Watch:
Share this article on
Want to have a happier, healthier marriage?
If you feel disconnected or frustrated about the state of your marriage but want to avoid separation and/or divorce, the marriage.com course meant for married couples is an excellent resource to help you overcome the most challenging aspects of being married.
Learn More On This Topic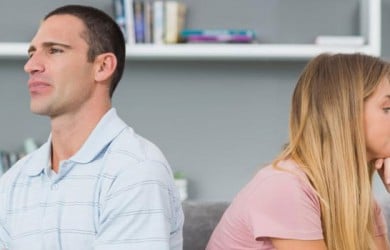 You May Also Like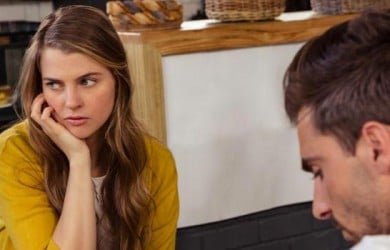 Popular Topics On Married Life