7 Principles Of Dating That Will Align You With Your Perfect Partner
When you look at the meaning of 'principle,' it means "a fundamental truth or proposition that serves as the foundation for a system of belief or behavior – or for a chain of reasoning." It's a rule, or standard to operate by.
Which is a strange thing for many people to consider when it comes to dating, especially when most of us have been conditioned to hate rules?
But if we had our own Principles of Dating that we used as a purposeful guide for our dating activities, we'd never need to just randomly date while hoping we might hit the spot by finding a good and perfect partner for us amongst a sea of people ever again.
Instead, we can make better decisions about how we spend our precious time and focus, and we can align ourselves with the right kind of people.
Now that makes sense, doesn't it?
We've included 7 principles of dating right here that you might like to use as a guide for your own dating life, or that might inspire you to craft (and standby) your own version.
Principle of dating #1: Manage your expectations
For some strange reason, we often have a confused perspective and unrealistic expectations when it comes to dating, choosing a partner and how we perceive a happy and healthy relationship.
In reality, love and marriage aren't going to pan out in the same way that Disney likes to portray.
And the guy or girl you are just not vibing with might blow you away with a first kiss, or a bit more time.
Instead of letting our sensuality guide us we could stop to think about what we expect from a relationship and a partner and start focusing on finding that instead of being distracted by the glitz and glam of a bit of makeup, nice clothes or a work out in the gym!
Spending time to think about what type of relationship we want and why we want that. As well as research to understand whether our chosen kind of relationship is realistic will help you realize the difference between what you think you want, and what you really want. This will help you look for these essential qualities in a partner rather than seeking lust, or attraction on first sight.
It's time well spent and a perfect base principle of dating – which will keep you on the road to your dream date.
Principle of dating #2: Set your goals
You don't go out on a car journey somewhere without knowing where you are going, and if you do, you will be just leaving yourself open to whatever falls into your pathway (and you might miss hundreds of inspiring locations on the way).
It's the same with dating.
Start writing down what you want, who you want, what type of qualities do they have, how will you treat each other, what kind of lifestyle do you want and you'll start to draw that person to you.
Be as clear as possible when setting goals and keep reviewing it as you change and grow.
But don't build it on fairy tales, build it on reality and be realistic.
In no time at all, you'll be clear about what and who you want, and you'll send a very clear message out to God or the Creator about what you want so that they can help you clear your pathway and align yourself with your goals. Which leads us nicely onto principle of dating #3!
Principle of dating #3: Align your actions with your goals
A lot of people have an insecure attachment style and our experiences in life influence how we relate to others – for the good or the bad.
It's often not our partners who are to blame for issues we have in a relationship it's ourselves.
If we knew what we wanted (see principle of dating #1) and then set out to stand by our desires and get what we want then we are halfway there. The next problem we might discover is how we might get in our own way when it comes to finding the perfect partner.
So, this is where you start to focus on why you don't follow the road to what you want. Why you attract the wrong type of people (or shall we say why you are attracted to the wrong kind of people) and how you can fix this.
Working on this will eventually lead you to be in the perfect place mentally, emotionally and physically to attract and keep the right partner for you.
No fairytales here I'm afraid just some grit, hustle and, self-awareness, please!
Principle of dating #4: Don't limit yourself
People don't reveal everything about them to you immediately. You don't reveal all of yourself to people immediately either.
If you have dated someone, and you like them but are still not sure be honest, tell them, and ask them if you can still see each other to find out more about each other. Otherwise, you might miss their hidden depths that might just align with yours.
You never know if you do this you might not have to look too hard to find that perfect person and you don't want to be sending messages or prayers out to find the perfect person only to reject the gifts that are brought to you immediately do you?
Remember, also, finding a partner is a numbers game, you'll have to get out and get on the dating scene to find someone – they are probably not going to come knocking on your door to ask you out.
So if you don't get out much, start to figure out how you can get in front of more people and broaden your network of connections.
Principle of dating #5: Have hope
Don't give up, keep reviewing and revising your goals and expectations, reflect on your experiences in relation to your goals and expectations, and ring the changes.
Assess why you think what you do, for example, are you a female waiting for a certain man to ask you out. Are you really going to let somebody who might be perfect for you go over an unimportant social principle such as this? He might be afraid, to ask but that doesn't mean he is weak.
You might need to adjust your goals, and expectations or you might need to improve your self to align with your perfect partner and it's well worth it to do so.
Dating might be fun and games in your youth but at some point, it turns serious. This is a lifetime investment if you plan to marry. So you may as well use this time to find the best version of yourself.
Great rewards will surely come your way if you do!
Principle of dating #6: Gratitude is the secret sauce
Some people pay lip service to gratitude, but to me, it's like the 'on' switch.
If you have been blessed with experience (even if it's not the experience you wanted), while you are trying to accomplish something in life, it's helping you carve your pathway to success.
It will be highlighting the way for you and teaching you the lessons you need to learn to attain your goals.
Be grateful for every opportunity, insight, and experience good or bad. Even if you have missed a key component in your goals or expectations, even if you had to learn a hard lesson be grateful.
But remember you don't have to stick with what you've received if you don't like it, you just learn and grow from it in gratitude.
If you have a problematic experience don't stay in it out of gratitude – get out and thank god for showing you what not to do and start asking for guidance on correcting whatever it was in you that attracted that situation.
Principle of dating #7: Walk in the face of fear
Dating can be scary, putting yourself out there and showing your vulnerability to a stranger can be challenging, but there's a saying that fear is your greatest teacher.
Fear shows you what door you should be walking through and opens you up to a new world, if only you'd just step through.
So don't let fear stop you from snagging that perfect future spouse.
Get out there and walk through the doors that scare you!
Share this article on
Want to have a happier, healthier marriage?
If you feel disconnected or frustrated about the state of your marriage but want to avoid separation and/or divorce, the marriage.com course meant for married couples is an excellent resource to help you overcome the most challenging aspects of being married.
Learn More On This Topic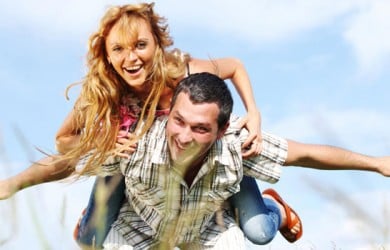 You May Also Like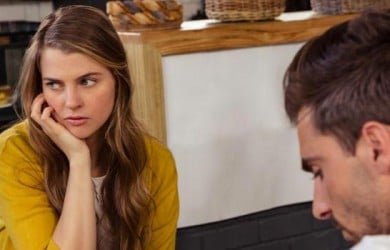 Popular Topics On Married Life