9 Reasons People Choose To Stay Single
Can you imagine a world where people have no desire to fall in love? Hard to picture that, right? Well, there exists a segment of the population that chooses to be single.
Not just "taking a break from relationships" but seriously single. What type of person says to themselves, 'I don't want to fall in love?' Let's have a look at this phenomenon.
There are several reasons that a man or a woman might choose to remain single.
1. Trauma
A person may never want to fall in love because they have experienced trauma or witnessed trauma at home. Childhood traumas have been linked to chronic mental and physical health conditions.
A child who grows up in an abusive home may tell him or herself that they never want to fall in love after witnessing the state of their parents' relationship: yelling, screaming, crying, hitting, nonstop criticism, and general unhappiness.
Growing up with such a negative model of a relationship that is supposed to be loving is enough to convince a child that they don't ever want to fall in love.
2. Fear of rejection
A person might purposefully tell themselves not to fall in love because they have not built up a sense of personal resiliency. Perhaps they had been in love once or twice in their life, but things ended badly, and they experienced rejection.
For most people, this is all part of the game of love, and they become resilient through these experiences. They know time will heal the hurt.
But for others, fear of rejection is one of the reasons not to fall in love. The hurt of rejection is too much for them, so they resign themselves by choosing to stay single forever and not take a risk.
Even if they have such feelings inside, they can say "I don't want to fall in love with you" even if someone expresses an interest in them.
3. Still figuring out their sexuality
If a person is still questioning their sexual orientation, they may be reluctant to fall in love. Falling in love with one person limits their choices, and they may wish to have some time to experiment with different sexual identities.
4. Stuck in a past relationship
"I don't want to fall in love again" – that's a feeling a person has when they are still stuck in the past.
Such a person has had a deep and significant love affair in their past, and they cannot move forward. They remain stuck, still in love with an ex, even though the relationship has been over for a while.
They do not allow themselves to fall in love again because it would mean that there is truly no chance of ever getting back together with the person they think is their one true love.
This situation can become rather obsessive, and the person stuck in the past may need some professional therapy to learn how to let go and allow themselves to fall in love again.
Also watch: How to get over the end of a relationship.

5. They have financial issues
If you do not have a source of income, you may choose not to fall in love. For you it can be a matter of "I don't want to fall in love because I won't be able to invest in the relationship."
You worry about how you might be in a relationship where you could not afford to take your partner out to dinner or spoil them with gifts from time to time.
You worry about being seen as cheap or unemployable. You choose not to fall in love, at least until you get back on your feet financially.
6. Freedom to do as they like
"I don't want to fall in love because I just don't want to be tied down." We all know someone like that, right? The serial dater.
They enjoy light relationships but do not want things to get serious, as it means they can't do what they want when they want.
Some people choose to remain single because their freedom is very important to them and they think that a steady relationship can take that away. They are not willing to make the inevitable compromises that a loving relationship requires.
They do not want the responsibility of having to nurture and maintain a deep relationship. For those who need love like they need oxygen, choosing to be single forever for this reason may seem odd. But as long as the person is honest with his or her potential partners, one cannot criticize their lifestyle choices.
7. Other priorities
Some people remain single because their lives are filled with priorities other than love. Never falling in love isn't a big deal for them.
Students committed to their studies, young professionals who need to prove themselves at the workplace so they can climb the corporate ladder, people taking care of sick parents, worldwide travelers who want to see as many countries and cultures as they can before settling down.
These are all valid reasons not to fall in love for these people because they want to focus on what they are doing and not have to devote time and energy to a loving relationship, at least for the time being.
8. Incapable of feeling love
Some people never move through certain developmental stages, and the result is that they are not capable of feeling deep love.
They enjoy sex, and they like the company of others, but they never fall in love because they just can't. It isn't a question of not meeting the right person. These people just don't have the capability of forming a love bond with another human. They may even express "I don't want to fall in love" while dating or sometimes it's a thing that they know deep down inside or they struggle to understand it.
9. Bad examples everywhere
"Don't fall in love!" your best friend tells you. "It always ends badly." You see so many unhappy couples that you decide it's better never to fall in love than to be in a toxic relationship.
So there are some of the reasons not to fall in love. But ultimately, it begs the question: what would life be like without the wonderful emotions that a deep, committed love ushers forth?
Share this article on
Want to have a happier, healthier marriage?
If you feel disconnected or frustrated about the state of your marriage but want to avoid separation and/or divorce, the marriage.com course meant for married couples is an excellent resource to help you overcome the most challenging aspects of being married.
Learn More On This Topic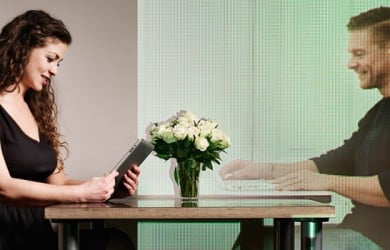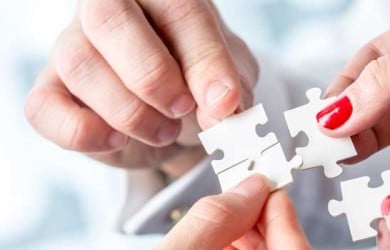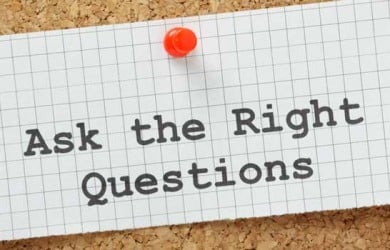 You May Also Like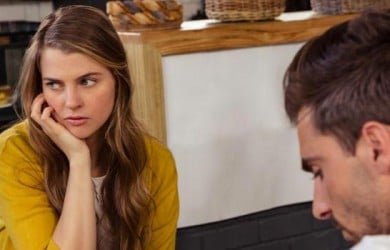 Popular Topics On Married Life