What Is Casual Dating? Purpose, Benefits, and Rules to Follow
Over a period of time, dating has evolved to match people's fast-paced lives. Or so to say, people have kicked the traditional dating norms and come forward with their preferences in terms of dating.
Some people date to seek their forever partners. Some opt for casual dating, while some do not believe in any of the dating patterns.
Related Reading: 

How to Talk When You're Casual Dating
What is casual dating?
Casual dating is usually defined as dating someone, or several someones, without the intention for the relationship to become seriously romantic. Many people choose casual dating after a breakup, as it provides them with sex and companionship without the risk of deep attachment or getting hurt when the relationship ends.
Casual dating means you aren't looking for a long-term, committed relationship, but you still enjoy the person for the time you are together.
Think of casual dating as "dating light." Contrary to a serious romantic dating, casual dating is for people who want to go out with someone, have fun, keep things easygoing, and usually non-exclusive.
Related Reading: 

How to Get Your First Casual Hookup 
What is the point of casual dating?
Ask people who date casually, and they will give you all sorts of different reasons for their choice. Many people who are recently out of long-term, serious relationships will decide to date casually because they just do not want anything heavy right after coming out of a romantic relationship.
Many older divorced people prefer casual dating because they do not see themselves getting into a deep and committed relationship, having had a long marriage that ended.
Some casual daters like the non-exclusive aspect of casual dating. Others find it exciting and stimulating, being able to see their casual partner when they choose without having to adhere to a typical dating schedule.
Related Reading: 

Ground Rules for Casual Sex
10 Rules for casual dating
What is casual dating? There are not really any formalized cultural rules for casual dating, but there are some general guidelines that can help when you decide if casual dating is for you.
1. Communication with your casual dating partner
It is very important that both you and the person you are seeing casually know that this is not going to be a committed romantic relationship. Both of you need to be on the same page. Otherwise, someone's feelings can be hurt if they are expecting too much from the arrangement.
You don't need to get into a long philosophical discussion about casual dating.
You can simply say something like, "I like you and we have fun together. You should know that I am not looking for anything deep or long term right now." This gives the other person a chance to opt-in or out, depending on how they want to see the relationship go.
2. Respect
Another of the rules of casual dating is respect. Just because this is not a formal relationship doesn't mean you can cancel a date at the last minute, be rude or unkind towards your casual partner, or be dishonest with them.
Remember, there's a friendship here, so treat your partner as your friend, first and foremost.
Related Reading: 

Respect, and Trust in Your Relationship
3. Non-exclusivity
One of the great perks of casual dating is that you can see as many people as you like, as long as both of you know that that is the score.
You aren't obligated to be faithful or loyal to one person, and for people recently divorced or out of a long-term relationship, this can be a breath of fresh air.
Of course, it goes without saying that casual dating etiquette requires safe sex practices so that you and your partners remain healthy and disease-free.
4. No jealousy
Since you and your casual dating partner are allowed to date other people, you may see them on social media with different partners. Keep your possessive feelings in check, because casual dating rules allow for non-exclusivity and you cannot say anything if you feel the green-eyed monster raising his head.
5. No set plans
With casual dating, there is no need to lock in Saturday night or expect Sunday brunch with your partner.
A quick text on Friday asking if you want to get together that evening? That is completely fine and in line with casual dating etiquette.
6. Room to do all sorts of other things
Another benefit to casual dating is that you are free to focus on other things in your life. If you want to take off for a weekend in Las Vegas with your BFF, you can just get in the car and go!
No need to ask permission or check it first with a partner. So you have the fun of having a play partner, but also the freedom to explore other parts of your personality and passions.
7. Avoid over-involvement
Don't make the person an integral part of your life. They should not be your SOS. This will only draw you both closer and worse, if one of you starts feeling attached. Let's take an instance:
Unlike a boyfriend or husband, you should not ask your casual date to climb up on a ladder to change a lightbulb or stay-in with you because you feel scared or lonely on any night.
That is venturing into committed partner territory and not part of casual dating rules.
8. No family introductions
When you date casually, this is not the person you bring to Sunday lunch at mom's or to your cousin's wedding. That implies a "real relationship" and is not part of the casual dating setup.
Neither should there be any family pressure, nor should there be any pressure from your partner.
9. When it is over, tell them
Even if this is casual, your friend still deserves respect and a clean ending if you decide things have run their course. Don't ghost them.
No one likes that (and it just makes you feel bad). A text, phone call, or just a quick meeting explaining your feelings is a good and tidy way to tie things up.
10. Experiment
A great thing about casual dating is that it provides you with a chance to break out of your normal dating patterns.
If you always went for the hotshot lawyer type, with casual dating, you can see what it is like to hang out with, say, an artist or a musician.
Since this isn't going to be anything serious, why not "try on" different partners and see what that is like?
Related Reading: 

Casual Relationships: Types, Benefits and Risks
Pros of casual dating
Does casual dating have any benefits or is it just a hyped new form of dating?
Well, a lot of people prefer it for various reasons:
When you date casually, nothing stops you from locking eyes with that good-looking person across the room and then asking them for their phone number.
Since you have little investment, you can take these kinds of risks. This can make you feel very powerful and desirable. A great ego-boost!!
With a casual date, you usually go out. You'll try new things that you may not have done with your previous serious partner. Since it is all about fun, you don't hang out at home watching TV and falling asleep on the sofa.
You get to share a small part of your life with someone without having to devote the energy a romantic relationship requires.
If this is something you feel good about, casual dating can give you a nice supply of different sexual partners, with no emotional attachment required. You will have a chance to experiment and go wild should you choose.
You get to have seduction and sex in your life without all the baggage a romantic relationship requires
Since there is no expectation for exclusivity, the ability to be completely transparent and open about who you are dating is liberating. There's no such thing as cheating with casual dating since you are both seeing other people.
You can get to know your partners in a pressure-free, easy-going way.
Related Reading: 

Casual Sex Encounter That Will Make You Think Twice
Cons of casual dating
On the other end of the spectrum, this form of dating is looked down upon due to various reasons.
Let's know why:
Can a casual relationship become serious?
Yes.
One of you may develop romantic feelings for the other, and the balance of the relationship will be off. You may also find you are not someone who can deal with casual sex because of intense feelings involved from your side your partner's side.
One of you may become jealous of the non-exclusivity of the relationship. This is common when a partner gets serious. However, jealousy can also lead to ill-terms between partners as the feelings of love remain unrequited.
You may find you are not comfortable expressing your boundaries and other needs since this is merely a casual arrangement. You may say you want something casual, but really in your mind, you are secretly hoping things will turn serious. When they don't, you feel hurt.
Casual dating opens the door to sexual issues as there is no verification when it comes to the health of the partners. So, with multiple sexual partners comes sexual health risks. Use protection.
Related Reading: 

Sensible Guidelines for Friends with Benefits Sex
Difference between casual dating, hooking up, and friends with benefits
Casual dating

is seeing one or several people on an ongoing, light basis. People are physically involved in a very casual way and they do not expect commitment from each other. There is still some level of emotional investment.

Hookup

is meeting up just for sex. A one-night stand is a hookup. There is no other agenda involved but physical pleasure. There would be no emotional involvement or you might not even know a lot about the person, in the first place.

Friends with benefits

is a friend that you also have sex with but is ultimately a friend. Here, they don't commit to each other at all but their connection is purely based on friendship with an added perk of sex. They don't have a romantic exchange.
10 Tips for casual dating
Here are 10 casual dating tips that will help you be strong in the game without putting much at stake:
1. Keep things light
When you are dating casually, ensure that you do not bombard your date with heavy questions. Considering the idea of casual dating is clear between you two, avoid complicating things by getting too personal or vulnerable.
2. Go out
Eat at the restaurants. Don't cook him dinner at your place.
Remember, the more personal you both will become, the more difficult it will be for you both to move apart. So, always enjoy your good time out and decline offers of staying at each other's place.
3. No plus ones
Do not take your casual date to a wedding, graduation ceremony, or other family events.
In casual dating, giving your date that pedestal will only show efforts from your end and if they don't reciprocate, it will break your heart.
4. Be honest and transparent about expectations
You need to draw a lot of boundaries in casual dating.
So, be honest about what you expect and what can turn you off. Frankly, every person involved in casual relationships will have their own set of rules to follow. So, unless you discuss, problems are bound to arise.
5. If you aren't feeling it, end it respectfully
It's normal for feelings to arise. It's only human. So, don't ignore
If you have begun to feel deeply or ignore your gut feeling if it says things are about to get serious. When you know your partner is not in that zone, end it respectfully.
6. No jealousy when you see them with other people
One of the important rules of casual dating is that you should avoid feeling envious when you see them hanging out or enjoying themselves with other people. You don't have a right over them. Just like you have the choice to see other people, so do they.
7. Be aware of what you want for yourself, and why you want it
You stepped into this zone because you were clear about your choices of not investing emotionally into a relationship.
However, if you are considering casual dating, you must be clear in your head about your boundaries and whether or not you would like to venture into this.
8. Communicate
Explain what you want from the relationship to your partner and make sure they are on the same page.
Communication gaps can either cause a huge misunderstanding between partners or leave one partner hurt for good.
9. If feelings shift, talk about that with the partner
Are you noticing your feelings are changing for your date? Don't let it sit inside you.
It will only grow and eventually hurt you. Let it out. Talk to your partner about your feelings and take the necessary steps of either making things serious or moving out of the relationship.
10. Stay true to yourself
If you find you want to search for a true romantic relationship, end things with this person so you can feel free to change direction. Accept that you are in the wrong relationship and you deserve better. Don't continue hurting yourself.
Related Reading: 

Ways to Enjoy a Casual Relationship
Casual dating: is it worth it?
If you have done a personal inventory asking yourself what is casual dating, and have decided that casual dating is the right fit for you at this time in your life, yes, casual dating can be an ideal option to keep physical intimacy, touch, and flirtation in your life without all the responsibilities of a romantic relationship.
It all depends on personal choices as far as both the partners are aware of each other's intentions.
Also Try: 

What Type Of Dating Personality Do You Have Quiz
When casual dating gets serious: What should you do?
Are you feeling more attached to your casual dating friend?
You owe it to yourself and to them to talk about this shift in dynamics. Perhaps your friend is also feeling this. In that case, ask yourself if you truly want and are ready for a more serious commitment.
If the answer is yes, then why not move forward? There are many successful committed relationships that began as casual flings. The evolution from casual dating to serious relationships can happen if both parties are feeling the mutual urge to merge.
Casual dating for a guy vs. girl
You might think that casual dating means something different to a guy vs. a girl.
But in today's dating culture, the distinction is not so different. What does casual dating mean to a guy?
It means pretty much the same thing as it does to a girl. A light-hearted, flirty, and freedom-filled way to connect on a predefined level with a partner for fun, company, and intimacy.
Check out the video below to learn more :

Is casual dating right for you?
Casual dating is right for you if what you want is something noncommittal and short-term. It may not be right for someone who is holding out hope for something more serious or for someone who tends to want a lot of commitment and exclusivity in a relationship.
You need to be totally honest with yourself before deciding if casual dating is right for you.
If you are trying casual dating because you were hurt in a past committed relationship, this might not be the answer.
If you are jealous of the idea of your partner being intimate with other people, casual dating would not be for you. If you have a sense or feeling that this doesn't fit with your ethics or morals, casual dating would not be right for you.
Takeaway
Casual dating is not for everyone, and that is fine, as long as those who choose to date casually know what it entails. Remember to ask yourself what you want and what you are comfortable with.
Ultimately, it is vital that you do not sacrifice your true desires for the sake of being with someone who may not share your point of view about casually dating.
When it comes to successful casual dating, there are a few key areas to be mindful of: communication, honesty, boundaries, and respect.
Share this article on
Want to have a happier, healthier marriage?
If you feel disconnected or frustrated about the state of your marriage but want to avoid separation and/or divorce, the marriage.com course meant for married couples is an excellent resource to help you overcome the most challenging aspects of being married.
More On This Topic
You May Also Like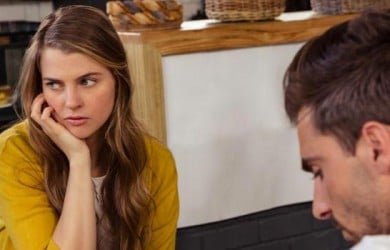 Popular Topics On Married Life