15 Things Resilient Couples Do Differently
Shutting down in a partnership each time the path becomes difficult creates more stress and tension to the point of not worth the effort time and again for the long term. That often leads to the demise of these relationships.
Things resilient couples do differently is garner the strength to work through those tough moments, overcome them successfully, and present much better and more healthy on the other side than those couples who are less attuned.
Importance of resilience in relationships
Without the capacity to fix the conflicts in a marriage or partnership, these turn into bitter, long-lasting battles that can eventually result in mates resenting each other or, worse, stopping the communication. Often the damage is irreparable, resulting in the end of the relationship.
Things resilient couples do differently include remaining calm when facing moments of adversity. One or both mates look at the positive in the situation, remain optimistic about themselves as a couple, and believe the rough times strengthen the bond they share and bring them closer.
Instead of rough patches causing damage, these are viewed as growth experiences for the resilient couple. Look at this research and book to learn what couples who endure rough patches have in common worldwide.
Tips to build a resilient relationship
Learning to become a resilient couple takes time, patience, and effort. While you can practice and build resilience through tips and coping skills, the process could be one that you learn together through a third-party professional if you find it challenging on your own.
5 practices of resilient relationships
A resilient relationship is not necessarily something that merely comes naturally for each couple. Most mates need to learn to manage their challenges emotionally, focus on the positive, and constructively resolve conflict.
The inability to do these things results in more damages with the potential for ending a partnership. To handle the rough patches that life throws at you, it's essential to adapt to resilience practices in your relationship to contribute to your overall emotional wellness. Some of these include:
1. Recognizing your response to stress
Many individuals react emotionally and without taking a breath or that moment to consider what they're going to say. It's essential to recognize how you immediately respond to conflict and how you handle a mate's retaliation so you can correct the behavior.
Things resilient couples do would be to face difficulties with a peaceful mindset, not allowing an initial reaction until there is a conscious, calm thought formed.
Related Reading: 5 Steps to React Rationally to Stress
2. Mindfulness, being in the here and now
Practicing mindfulness teaches each of us to be present in the moment. When you set the intention to focus on the here and now, it allows you to be available to those around you, showing adequate attention, actively listening, and communicating in a way no one else can.
That's the way resilience relationships can effectively deal with challenges. Check out this video speaking to resilience within relationships.
3. Sharing mutual respect
Things resilient couples do as a practice is maintaining balance in the partnership allowing for space and a voice for each person, so there's a secure foundation whenever trouble pops up.
If the balance is ever off with one mate having a degree of dominance, damage to the relationship is likely.
4. Agree to disagree
No couple will agree all the time. What matters is how you handle those disagreements. What resilient couples do differently is they agree to disagree and are okay with that result.
Nothing has to be debated until there's a winner. It's okay to be left with each person having their own opinion.
5. Breakaway for some space
Some things resilient couples do to resolve issues in the partnership is to walk away from the problems. It can become worn after discussing and trying to work through conflict, especially if the difficulty is significant.
That doesn't diminish your effort or indicate a lack of resilience; it just means you'll come back to it after you refresh yourselves with a break.
15 things resilient couples do differently
A stable, healthy relationship isn't something couples come upon automatically. These build over a significant period with much effort and an incredible amount of patience if you intend for a long-term commitment.
The more trials you endure with growth and success, the greater the strength of your bond and closer you become as partners. It doesn't mean sometimes it won't feel like an uphill battle.
Still, resilient couples do in those times to look at the good points and then find ways to overcome the highs and lows individually and as mates. Let's look at what resilient couples do differently than others.
1. Face adversity with positivity
Many people shy away from conflict, but one of the things resilient couples do is "laugh in the face of adversity," so to speak. Instead of allowing the problem to destroy their happiness, they bring a different perspective to the challenge.
This way, the battle doesn't seem impossible but approachable and possible to get beyond.
2. No one is at fault
If you're wondering about an example of being resilient, it's essential to remember not to focus on who's responsible for the trials you're experiencing.
No one should be pointing fingers or placing blame. It takes two people when things are good, and when there are difficulties, both of you have the challenge to overcome. The solution will be a joint effort.
Related Reading: 15 Ways on How to Stop Finding Fault in Relationship
3. Look to each other for emotional support
Conflict comes with much emotion. Mates will endure sadness at what's transpiring but will respect their partner's stance and accept responsibility for their part, each putting forth optimum effort to work through the conflict.
They have the utmost love and support for each other, meaning the relationship is strong enough to endure one or both having space if they need it without it being taken personally.
Related Reading: 15 Ways to Improve Emotional Support in Your Relationship
4. Communication is always key
Neither individual in a resilient couplehood is afraid to speak openly and vulnerably with the other. Communication is a strength with this relationship, one that helps in times of strife.
In that way, it makes it much easier to overcome the difficulties. That's because the partners know there will be no judgment or rejection.
5. Solutions are never doubted
The anticipation is there will be a solution without any doubt. Things resilient couples do differently are committing to finding a solution.
They are not individuals who intend to give up on each other nor neglect their issues. The idea is to fix them as they happen and then progress forward healthfully. Listen to this podcast to learn how to build resilience in a relationship.
6. Priorities are straight
It's essential to have priorities straight even in the face of adversity. For resilient pairs, mates know they are the other's priority, but there is a significant need for that to be emphasized in these moments.
That's even if you might not necessarily have a strong desire to verbalize it when things are strained. Resilient couples will.
Related Reading: What Are the Three Biggest Priorities in a Relationship
7. Optimism is a virtue
For many, determining what resilience means to you, the word optimism is at the forefront. The stance with these couples is that no hardship is impossible; these are all temporary.
Mates in a resilient couplehood believe their future will be bright; they'll always be a strong pair. While the problem might be bad, it's resolvable. It doesn't affect the relationship or their feelings for each other.
8. Trials are learning opportunities
Things resilient couples do differently when dealing with trials and tribulations is to see these as learning experiences, opportunities to evolve the partnership and grow not only as mates but individually.
The partners will endure pain as anyone would when suffering a conflict, but they view it as a chance to develop into an even stronger couplehood.
9. Giving helps gain insight into resiliency
An essential component of resiliency for mates is having an element of gratitude from life you can draw from. That means perhaps you partake in acts of kindness in some facet since giving offers us the same gratuitous results as receiving.
The good feelings help to put those tumultuous times into perspective. It's not unlike feeling optimistic or positive. Most people can find things to be grateful for, so these can be handled more effectively when conflicts arise.
10. "Laugh at the face of adversity"
Everyone needs to be able to laugh at themselves. Looking at any problematic situation with a humorous spin can help diffuse the anger, bring things back into perspective, and allow a couple to present with a calm demeanor, so communication is easy.
11. Understand what the issues are
When there's a problem, make sure you completely understand the issue before a conflict develops. Things resilient couples do before engaging in a discussion is to consider the facts before anyone reacts.
12. Acknowledgment of the other person's view
The suggestion is that those who strive to work towards resilience need to focus on acknowledging each other, particularly at moments in the day considered "transitions."
That would be when you wake up in the morning, lie down for sleep, or leave and come home from work or other places, giving a hug, kiss, speaking with them even if it's just for a few minutes.
13. Power play doesn't come into the equation
Many partners battle over who will play the bully when there's a disagreement, but resilient couples don't take part in the power play; instead, allowing each person the opportunity to have their say and offering respect for what they have to say on the subject.
The idea with the resilient couple is to resolve it, not to leave it lying there.
Related Reading: 10 Reasons Why Respect Is Important in a Relationship
14. Compromise is a priority
Things resilient couples do will include compromise. There will not always be a smooth and easy answer to every challenge that arises. Sometimes there will need to be a mutual give and take for everyone to come out satisfied.
Related Reading: 6 Compromises in a Relationship Needed for a Healthy Marriage
15. Reaching out for help is not seen as weakness
Even when a relationship is resilient, the mates are not afraid to ask for help when they can't find a way to fix what's wrong. In some cases, a counselor is an answer.
People need to recognize when a difficulty has gotten to that point and reach out to a professional. That in itself shows the strength of a couple.
Final Thoughts
Resilience in a relationship is something everyone should strive to achieve. It's not something most often couples experience off the cuff. Many see it, want to learn it, and search for helpful hints or tips, or ideas on doing it.
The reality is that it's something that takes practice. It evolves and requires patience.
For those who find a resilient relationship out of their reach or too challenging, there are always webinars, classes, and counselors who can help guide you. It might seem complicated, but it simply takes effort.
Share this article on
Want to have a happier, healthier marriage?
If you feel disconnected or frustrated about the state of your marriage but want to avoid separation and/or divorce, the marriage.com course meant for married couples is an excellent resource to help you overcome the most challenging aspects of being married.
Learn More On This Topic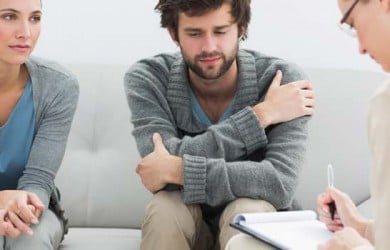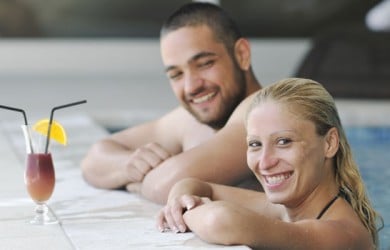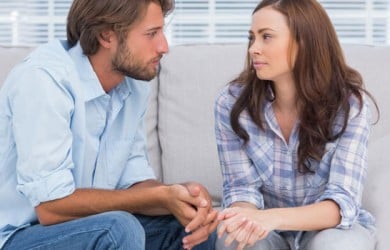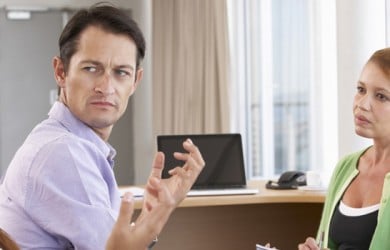 You May Also Like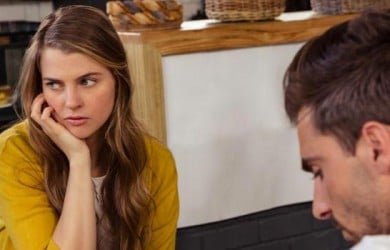 Popular Topics On Married Life