15 Ways to Handle Stress in Marriage
If you find yourself experiencing stress in marriage, you should at least be comforted that this is not a problem unique to you and your spouse. Human beings, after all, are naturally individually complex.
When you and your significant other start a life together, your different opinions, beliefs, behaviors, and preferences will come to play and possibly cause complications.
The relationship between marriage stress and success
Marital stress, when handled improperly, can bring an end to your union. This rings true regardless of whatever might be behind it. In general, you should be concerned with how you react to stress in marriage. Some factors might be out of your control, but you can always manage how you respond to unexpected or upsetting developments.
When dealing with financial stress, marriage can deteriorate even more quickly unless certain measures are taken. A marriage is a commitment between two people who have agreed to live together.
Only some problems will lead to the failure of the marriage, but issues should be mitigated as soon as possible. Working on fixing your issues together is important to ensure a happy relationship.
When your marriage suffers from stress
Are you currently encountering stress in your marriage? If this is the case, you must first be honest with your spouse. You need to be on the same page to work on this problem together. It will not work if only one party is aware of the issues that could affect the union while the other is clueless.
You can enroll in a save my marriage course when all else fails. A marriage counselor or other professional can help by giving useful advice to keep you and your spouse together. It might cost you some money, but the potential benefits will be worth it.
Stress, in general, negatively affects the quality of our lives and must be prevented as much as possible. Couples undergoing it will have higher mortality and morbidity risks. A healthy marriage reduces stress by keeping you happy and fulfilled in the most important relationship in your life. Check out the video below if you want to learn how marital stress can affect your well-being.
15 easy ways to handle stress in marriage
Below, we have several suggestions that can help improve a stressed marriage. There are different approaches that you can take and try. When you and your spouse are struggling, consider the following advice.
1. Talk about finances openly
Finances are a common source of stress in marriage. Honesty is important when you discuss money. As a team, you need to set up a way to earn money for the household. There must be a feasible bill payment plan, and you should live within your means to avoid debt.
Related Reading

: 

Why Couples Need to Talk About Money
2. Prioritize the relationship
Spouses tend to relax and get complacent after being married for several years. If you want to avoid a stressful marriage, you need to put in the work.
Manage time properly so you can have some time to focus on each other and be reminded of your love and commitment. This can clear up many issues and make you more willing to work on your problems.
3. Establish clear lines of communication
A lot of stress in a marriage can be avoided by ensuring good communication between you and your partner. Once you bring a problem out in the open, you can then discuss what you can do about it.
It would help if you established that you could discuss everything concerning the relationship. This is vital to prevent secrets that may implode in the future.
4. Forget old grudges
Resentment can build when you hold grudges against your partner. If you want to stop stressors in marriage, you must learn how to forgive and forget in some cases.
Once you have discussed the matter and reached closure, try to let it go. It might not be easy, but it is important to actively try to forgive to prevent old resentments from cropping up.
5. Pay attention
Take it upon yourself to be attentive to your partner. A stressful marriage can be avoided this way. When you notice that something has changed in them, bring it up to see what the problem might be.
It might signify that they are struggling with something inside or outside the marriage.
As a partner, you should explore possible solutions with them to ease stress in marriage and their hardships simultaneously.
6. Balance your responsibilities
It is important for there to be a balance when it comes to household responsibilities. After all, it would be unfair if one-half of the couple is doing significantly more than. If you find your marriage stressed, for this reason, discuss it with your partner and try to figure out a solution.
Split the chores and other responsibilities in a way that feels justified and doable, and that will give you both enough free time.
7. Always be respectful
This should be remembered even when you are not experiencing stress in marriage. When there is a misunderstanding or tension, you need to communicate the problem in a kind, loving, and respectful way.
You should never forget to love, respect, and admire your partner. This is key to understanding each other as well.
8. Set alone time
Do you sometimes think, "My husband stresses me out"? Regardless of gender, the stress in marriage might have to do with a lack of personal time. It is important to set time for yourself to think about things and have fun.
While your marriage is an important aspect of your life, you both need time to focus on yourselves too. Take turns watching the kids or cleaning the house while your partner enjoys some alone time.
9. Show appreciation
It can help resolve stress in marriage when you show sincere appreciation for what they do. Show your gratitude, even verbally, to make it clear that you see their efforts.
This can go a long way when a stressed couple struggles with feelings of underappreciation and even neglect. Of course, this has to be supplemented with more active efforts, such as doing your half of the chores and the like.
Related Reading

: 

10 Ways to Show Gratitude to Your Spouse
10. Do not take everything personally
Try not to be offended when your spouse is in a bad mood for reasons that do not concern you. Set aside your ego and try to learn how to help your partner with stress. Everyone copes differently.
Understandably, this is easier said than done. However, learning to detach yourself from the situation and finding ways to de-escalate the matter can help save your relationship.
11. Seek a marriage counselor
When there is stress in marriage, it can help to hear an outsider's opinion. While your friends and loved ones can help, an experienced professional is in the best place to dole out advice.
There is nothing shameful about seeing a marriage counselor. This can pave the way for a healthier and more loving union.
Related Reading

: 

Best Marriage Counseling Tips
12. Look into individual therapy
Earlier traumatic experiences can have lasting effects even when you feel like you have learned how to deal with them. When dealing with a stressed partner, suggest therapy in good faith.
Remember that professional help is not just limited to traumatized people either. A psychologist or counselor can help you process things and resolve issues, big and small.
13. Overlook the small things
If you and your wife stress over the smallest things, it will only end up draining both of you.
While there are certain things that you should not overlook, you should also learn which issues are worth getting mad or upset about. To a certain extent, you can avoid stress in marriage by picking your battles.
14. Find an outlet
"My husband is causing me stress, so what do I do about it?" While most of the advice in this article involves fixing the problem together, you should also manage your coping mechanisms.
Avoid taking out your stress on your partner. Instead, find an outlet that will allow you to deal with your emotions healthily.
15. Foster cooperation
Never forget that you and your partner are in this together. When you are going through a rough patch and undergoing stress in marriage, it can be easy to forget this. You can foster cooperation in other ways to remind each other of how good of a team you are.
This can be done by working on some activities together. It can be anything from solving a jigsaw puzzle or painting the house as long as there is a common goal that you can both work toward.
Dealing with marital financial problems
If you or your husband can't handle stress, you must find healthy and effective ways to process these problems. Unfortunately, money is a huge factor in living comfortably, so stress in marriage is a little different when it comes to finances.
This should be something that you have planned for early in the relationship, but financial situations are prone to change. Both of you have to commit to a plan, whether it has to do with paying off debts or making more money to provide for the family.
FAQs
Below, let us look at the most common queries about stress in marriage. This might answer some of the questions that you already had in mind:
1. What is the biggest stress in marriage?
While there are many possible reasons for marital disagreements, finances take the lead. Around 35% of respondents in a survey conducted by SunTrust Bank said that it was the primary source of their relationship stress.
While it is not the only reason for stress in marriage, it can still strain the partnership or any other relationship.
2. Why do married people become unhappy?
All in all, unhappiness among married people is caused by incompatibility. As a team effort, marriage needs to navigate differences and similarities.
If you and your spouse are not on the same page about important topics, unhappiness and stress in marriage can build up and cause bigger problems unless you work to resolve the existing issues.
3. How can you help a stressed spouse?
If you have been searching "how to help husband with stress" on Google, you are already on the right track. The key here is to offer support. This can be done by saying supportive things through supportive language, but your actions also matter.
Do things that show you support them, including doing things to lighten up their load as they try to get better.
4. What do married people fight about the most?
According to numerous studies, money is the leading cause of marital fights. This is not entirely surprising since finances currently affect all aspects of life.
Aside from that, other cited causes of stress in marriage are children, changes, difficult behaviors, and work commitments.
The takeaway
There are many possible causes for stress in marriage, but money is the most commonly cited reason. When experiencing marital distress, it is important to keep communication lines open and show appreciation, love, respect, and admiration for your partner.
It will always be better if you can get to the root cause of the problem instead of applying temporary solutions. You both need to put in the effort to make things work.
Ultimately, the most important thing to remember is that you and your spouse are a team and shouldn't work against each other. You got together for a reason, and teamwork can see you through any stress in marriage.
Share this article on
Want to have a happier, healthier marriage?
If you feel disconnected or frustrated about the state of your marriage but want to avoid separation and/or divorce, the marriage.com course meant for married couples is an excellent resource to help you overcome the most challenging aspects of being married.
More On This Topic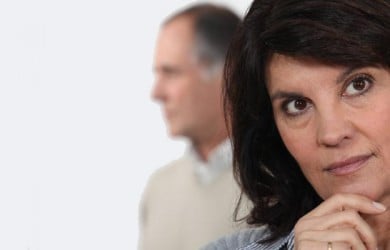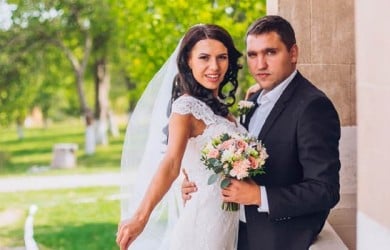 Recent Articles
You May Also Like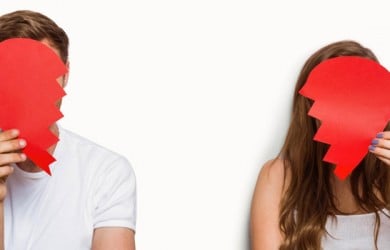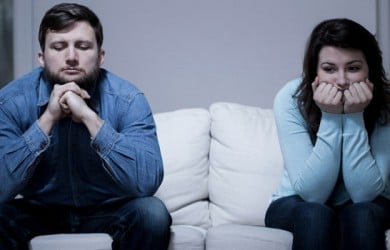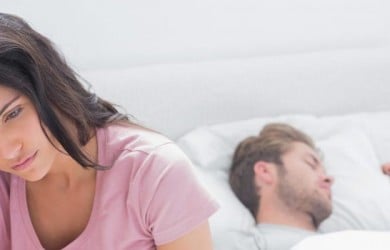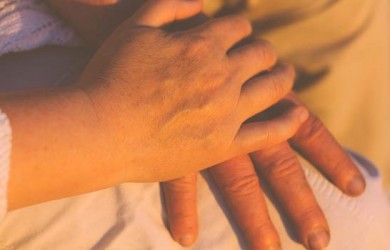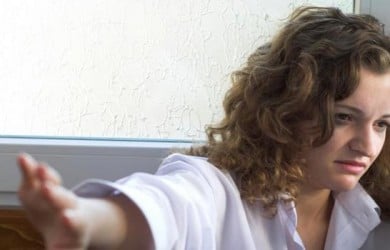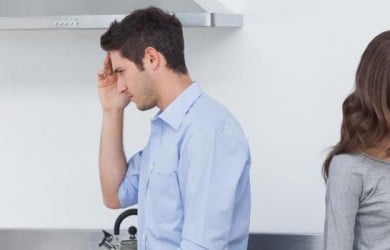 Popular Topics On Marriage Help