15 Crippling Psychological Effects Of Being The Other Woman
Many women will relate to this article. There is almost nothing as frustrating as being the other woman to your man. It is emotionally tasking, demoralizing, and painful to know that another person has taken over the one you have invested your love in or that they weren't even yours, to begin with.
The psychological effects of being the other woman are numerous. They include low self-esteem and depression. Although some women might be happy being the other woman, this doesn't remove the fact that it can be brutal.
In this article, we will bring some perspective to the concept of being the other woman. We will evaluate how it affects your life and show you effective strategies for coping with being the other woman.
What is it like being the other woman?
Being the other woman can feel terrifying, especially for someone you have fallen deeply in love with. It is that state that is usually characterized by fear, anxiety (about whether your partner will wake up one day and decide to end things with you), depression, and many other negative feelings.
Do you know what's even worse about this?
These things often happen without the express permission of the person involved. There are many reasons why people cheat on their partners, and these could range from feeling disconnected seeking emotional and physical comfort, and an escape from pain.
Regardless of the reason, cheating does more harm to relationships than good. One of them is the loss of trust immediately after this comes to light. One of the major psychological effects of affairs is that it leaves the victim feeling like the other woman.
If she was already drifting away from her partner, this might cause them to drift even further apart. The psychological effects of being the other woman are numerous, as you may find yourself blaming yourself, wondering what you did wrong, or simply self-destructing.
Being the other woman is tough. For every time you spend with your partner, you may wonder if they really want to be with you or if they would rather spend their time with the other person.
Related Reading: 

Self Sabotaging Relationships: Causes, Signs & Ways to Stop
15 crippling psychological effects of being the other woman
These are some of the psychological effects of affairs.
1. Guilt
One of the first reactions people have when their partners have cheated on them is to feel guilty. If this is the case with you, you may wonder if you did something wrong.
"Did they cheat because you aren't pretty enough?"
"Is it that you have been emotionally unavailable?"
These and more are some of the thoughts you may think about if your partner has cheated on you.
One of the main psychological effects of being the other woman is that you may begin to battle feelings of guilt. If you aren't careful enough, you may think that you are the reason for which your partner cheated.
2. Sadness
This would be as a result of either of two reasons.
You may be worried that you would have to keep your relationship a secret (if you are the side woman). Or,

You may be sad because you believe your relationship is about to come to a sudden end.
In either case, one of the psychological effects of cheating is sadness. Beyond just feeling a bit withdrawn from your partner, you may find yourself falling into a state of deep depression, where everyday living might just become a challenge.
3. That feeling of being alone
One of the major blessings of being a human is the strong relationships and communities humans build over time. Being in a network of friends can help you stay sane and also keep you going, even when strange things happen to you.
However, part of the pain of being the other woman is feeling alone. For one, you may feel you cannot speak to anybody about what you are going through. Your family may not understand, and your friends may not be able to relate.
Because you may be detached from them, speaking to your partner about the pain they caused may feel entirely out of the question. So, you'll be left to figure everything out all by yourself.
4. Betrayal
One of the most significant psychological effects of being the other woman is feeling betrayed by the one you have committed most of your trust to. Finding out that your partner is having another affair with someone else leaves you feeling betrayed and stabbed in the back.
Successful relationships depend on mutual trust and complete belief in each other. When you discover that your partner has another woman, after all, there's almost nothing that may be worse than the feeling of betrayal you may have to deal with.
5. Constant emotional stress
Here, the things you used to love doing may become a chore to you. You wake up exhausted, trudge through your day like the weight of the world is resting on your shoulders, and feel at your wit's end.
Constant emotional stress is part of the psychology of being the other woman. The only solution to this is to face it head-on.
6. Anger and resentment
You may experience deep anger and resentment toward your partner if you discover they have lied to you for a long time.
You may have gone into this relationship believing that your partner is single, only to discover in the most shocking way that they aren't as single as they claimed.
Your knee-jerk reaction under this condition would be to lose your mind and start throwing fits. Although you may not throw fits, getting mad is only natural if you discover that you have been deceived and lied to.
Related Reading: 

How Do You Let Go of Anger and Resentment in a Relationship?
7. The fear of the future
Most people love knowing what the future holds for them when they get into a relationship. The knowledge that you are with someone and plan to settle down with them after a period brings an amount of assurance to your mind.
However, one of the psychological effects of being the other woman to anybody is that you cannot tell where the relationship is headed. They might string you on just for the fun of it. You may be with someone who doesn't mind telling you lies.
They might convince you they are done with their current partner, only to keep you patiently waiting for them. The sad part is that many women have lost precious parts of their lives waiting for these promises to be fulfilled, to no avail.
Related Reading: 

How to Cope With the Fear of Losing Someone You Love
8. Feeling manipulated
Mainstream media has painted the other woman as usually the master manipulator. While this may be true in some cases, it is not always true.
One of the psychological effects of being the other woman is that you may end up feeling manipulated.
When you have to keep your relationship a secret, look over your shoulders every time you go to get the groceries, and worry that your partner is lying to you every time they open their mouth, you may just feel like you are being manipulated.
Related Reading: 

How to Recognize and Handle Manipulation in Relationships
9. Feeling insecure
This goes beyond just mental and emotional insecurity. You may have to deal with significant security fears when you're the other woman.
What guarantees that your partner's partner isn't a lunatic waiting to run you over with a car the next time you try to cross the road? How do you guarantee they haven't tracked you down to your apartment yet? How do you live your life without constantly looking over your shoulders?
In addition, these feelings of insecurity are accompanied by emotional insecurity. Deep down inside, you may start battling with those random thoughts that you would never be enough for your partner, which is a major challenge.
10. Social stigma
If word ever gets out that you are the other woman, you may have to deal with a lot of social stigmas for a long time. This stigma would most likely come from people who do not understand your unique situation and don't know the situation surrounding your meeting with your partner.
The social stigma that accompanies being the other woman is terrible and harsh. People might judge you without giving you the chance to explain yourself, and you may have to face grave repercussions at work and in other places.
Thoughts like these might keep you emotionally limited and constantly in a state of intense fear.
Related Reading: 

8 Ways Social Media Ruins Relationships
11. Your self-esteem might take a beating
One of the most devastating psychological effects of being the other woman is that you might have to deal with low self-esteem for the longest time. No matter how much they try to tell and show you that they love and care about you, you may always deal with the lingering feeling that you aren't enough.
For one, there's another woman they go back to once they get out of your arms. Over time, this knowledge can attack your self-esteem and make you feel like you are not good enough.
At first, you might not notice this effect. When your relationship is new, you might just be clouded by the intensity of what you are feeling and may not pay attention. However, as time passes, you'll begin to notice the glaring effects of a dwindling sense of self-esteem.
12. Deep trust issues
This goes beyond this relationship and might also affect every other relationship you may get into for a long time.
When you are in a relationship with a committed man, you know deep down that he is cheating on both of you with yourselves. One of the first things you would have to deal with is the fear that there may be other women you may not know about.
Then again, this one scenario can leave you scarred and with the impression that all men behave like that. With this mindset, you might experience challenges getting into and settling into committed relationships for the rest of your life.
Suggested video: How to deal with trust issues.
13. You may stop trusting yourself
If you fell into this mess with him, what is the guarantee that you haven't spent your entire life making many mistakes that you know nothing about?
These and more are some questions you might start asking yourself in your unguarded moments. One of the worst psychological effects of being the other woman is that you might start having issues with trusting yourself at certain levels.
Not being able to trust others is already bad enough. Do you know what is worse? Not being able to trust yourself.
Related Reading: 

15 Ways on How to Build Trust in a Relationship
14. Sneaking around can get exhausting
There's nothing as exhausting as being in love with someone but having to hide your feelings from the world because the other person is in a committed relationship with another person.
When you cannot brag about how awesome they are, walk down to the grocery store together, or have a quiet date night at the local diner near you, you might soon get exhausted and start lashing out.
15. The stress could cause you to become inconsistent and emotionally unbalanced
The psychological effects of being the other woman can easily manifest physically. You might soon discover yourself feeling uninspired to work (which can affect your output at work), constantly exhausted, short-tempered, and an overall menace to everyone around you.
In summary, things may get bad pretty quickly. As a result, you may become hostile or less productive than you usually are.
How do you deal with being the other woman?
This is how to deal with being the other woman in the relationship.
1. Determine precisely what you deserve
If deep down within, you know you don't deserve to be treated like the other woman, your first assignment is to be sure that you deserve better.
When you are confident, you are ready to take the necessary steps to get a better outcome in your life and make the best decisions regarding your relationship.
Related Reading: 

7 Reasons We Settle for Less Than We Deserve in Relationships
2. Talk to him, don't fight
There's a possibility that the only thing on your mind is to walk up to him and yell until the heavens come crashing down.
The challenge with this is that it might bring you no good results. Instead, have a heart-to-heart with him.
Try to understand what's going on in his mind and know his plans for the relationship.
3. You might need to create space between you
Consider limiting your interactions during a short period. He needs to choose by himself, and being around him a lot may not allow him to make the right choice.
There are some decisions he has to make all by himself. You also need the break to restore any impacts on your health.
Related Reading: 

15 Signs You Need Space in Your Relationship
4. Know when to seek professional help
This is one of the proven strategies for healing after being the other woman. In addition to putting a lot of space between both of you, also know that you may need to seek professional guidance to help you deal with all the negative emotions you may be feeling.
It is okay to experience the psychological effects of being the other woman. Make sure you don't spend your entire life in that negative headspace.
5. Practice self-care
This is when you need to step back and focus on taking good care of yourself. Doing this will help you recover your self-esteem and trust and make you a better person than you have always been.
Takeaway
Being the other woman is emotionally and mentally tasking. It can throw you off balance if you aren't prepared for it.
This article has shown you 15 terrible psychological effects of being the other woman to your partner. You have also seen how to recover from being that person and get the relationship you deserve.
Use the strategies discussed in this article to pry yourself out of this situation if you have found yourself in it. Also, don't forget to seek professional help if you need to.
Share this article on
Want to have a happier, healthier marriage?
If you feel disconnected or frustrated about the state of your marriage but want to avoid separation and/or divorce, the marriage.com course meant for married couples is an excellent resource to help you overcome the most challenging aspects of being married.
Learn More On This Topic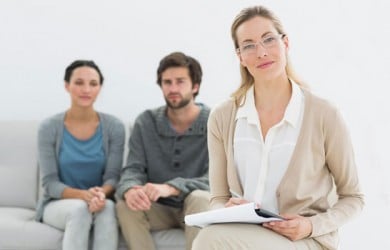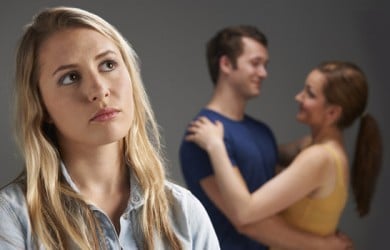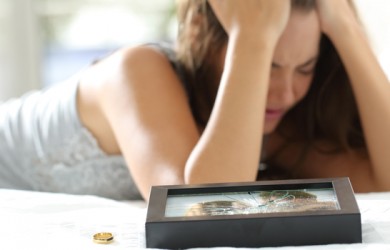 You May Also Like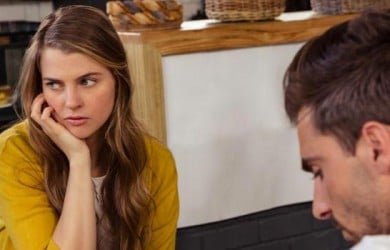 Popular Topics On Married Life