Overcoming Relationship Difficulties Through Marriage Counseling
Relationships will always be one of the most important aspects of our life that brings happiness into our lives. Having a healthy relationship with our friends, colleagues, and our loved ones makes us productive, gives us a sound mind. It also serves as a source where we can get love, support, and advice.
Counsellor Alina Apopei describes a 'good relationship' as:
"Every relationship is different but there are main factors that contribute to strong relationships. Each relationship is built around trust because this enables us to communicate effectively and form strong bonds.

A good relationship comes with a level of mindfulness that makes you aware of what you say and do and that helps to support a strong relationship."
But strong relationships that bring us fulfillment are not easy to achieve. A great deal of work, time, commitment, social skills, and energy to stay strong and sacrifice is required to achieve it. Most times, our relationships with our loved ones, friends, or work colleagues don't work out and this can make us feel disappointed, unsure of ourselves, and leave us lonely.
Alina says,
"Respect plays a huge role in a healthy relationship because it means that there is an understanding between each other regarding values and specific needs. Finally, good communication helps people to form a bond and so, being honest and open helps to enhance the connection, which leads to relationships that stand the test of time"
Counseling for relationship problems is one option that is available whenever we need help to fix any relationship issues. It offers the opportunity to express your needs, your concerns, and also what you expect from your relationships whether as an individual or as a couple.
When you speak to a marriage counselor, you will get the guidance and support you need to get you through the rough patches in your marriage. Also, you will learn new things about yourself to see you through the dark path.
What is marriage counseling?
Marriage counseling is also called couple therapy. It's a psychotherapy that helps couples of all types who face relationship issues to find a resolution to their conflict and put their relationships back on track. It is a safe space that provides the opportunity for couples to make thoughtful decisions about improving and rebuilding their relationship or getting a divorce.
Marriage counselors, also known as marriage and family therapists, are licensed therapists who provide marriage counseling services. They have gone through several stages of education to get graduate or postgraduate degrees in related fields. Many choose to further specialize in counseling and get the accreditation to practice professionally.
Couple therapy depends on the situation in the relationship but is usually short term. Typically, it involves the couples, but a partner might decide to work alone with a therapist. The therapy is done on a case-by-case basis as no two cases are the same.
Why do couples seek marriage counseling?
Whether you are seeking premarital counseling or are hesitating because of the sexual orientation, counseling for couples will prove worth your visit for all kinds of intimate relationships.
The reason why marriage counseling works is because every relationship goes through its own ups and downs. It is not always that you'd have a solution to the difficulties in relationships, that is when you should seek help from an expert to head in the right direction.
Most couples planning to get married seek couples counseling. Premarital counseling helps couples understand each other and resolve any noticeable differences before marriage. One of the reasons is that it helps married couples to understand and communicate better with each other.
Some couples seek a therapist who can assist them in improving their troubled relationship. Marriage counseling can help with any specific issues listed below:
Anger

Sex-related problems

Communication issues

Infidelity

Substance abuse

Conflicts about raising children
It can address issues of domestic abuse. However, counseling alone is not enough, especially where the violence has escalated to a point where the threat of danger is high. In such cases where violence is imminent, contact the police or a domestic violence center or a local shelter for support.
Marriage counseling provides a secure haven for couples to come together for group therapy sessions. Engaging with a therapist will provide the opportunity to learn new skills to help you nurture your relationship such as
During the counseling sessions, you will talk about every aspect of your relationship. This will create an avenue to better understand the sources of disagreements and conflicts. It enables couples to examine situations and learn how to improve them and without blaming each other.
You'll talk about the positives and negatives of your relationship. You will also be able to mark the points of conflict and disagreement. You both will learn to recognize your differences and know how to examine what are the areas that need improvement.
Counsellor Linda Helena Boutet says:
"Counselling gives us space to be the truest version of ourselves, offering us the opportunity to look at what we, as individuals, really want from our relationships.

It offers us the opportunity to explore our past and current experiences of being close to others, and what this means for us, whilst working to strengthen our sense of self so we no longer feel bewildered by the relationships we choose and patterns of behaviour we adopt throughout our lives.

Counselling can lead us to a greater sense of ourselves in the world, and a deeper understanding of our relationships."
What are the benefits of marriage counseling?
Some of the marriage counseling benefits are as below:
You'll learn to resolve conflicts healthily
It will provide a platform to learn communication skills that will help you become a good listener and improve communication with your spouse.
The ability to state your opinion or views on any issue without anger or resentment is a key ingredient for a prosperous marriage.
You become less offensive
In marriage counseling, couples get to learn how to say what they want without engaging in conflicts. Both partners constructively talk about their issues without shifting blame and hurting their partner's feelings.
You become better at processing unresolved issues
You will learn how to express your feelings when you feel hurt. It provides a haven where you can do this. A trained professional can help you express your feelings openly without fear. During the process, you might learn that your partner is willing to resolve the marriage issues. You may also learn that your partner is unwilling to work with you. If this turns out to be the case, then you can leave the marriage knowing that you did your best to save it.
Counselors provide couples with a safe space to express emotions that they may never have expressed before. They help you have a fairer picture of the relationship with no judgments.
In the video below, Michelle Obama talks about how marriage counseling helped her find support and build her life that works for her. Listen to her below:
In the hustle and bustle of life today, marriage counseling is a welcome choice to fix problems in the relationship rather than sitting on it. So, seek advice from an expert and build a stronger relationship.
Share this article on
Want to have a happier, healthier marriage?
If you feel disconnected or frustrated about the state of your marriage but want to avoid separation and/or divorce, the marriage.com course meant for married couples is an excellent resource to help you overcome the most challenging aspects of being married.
Learn More On This Topic
You May Also Like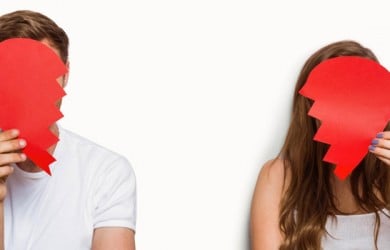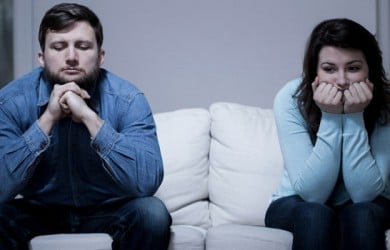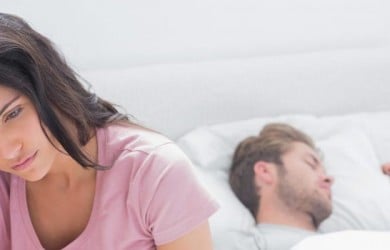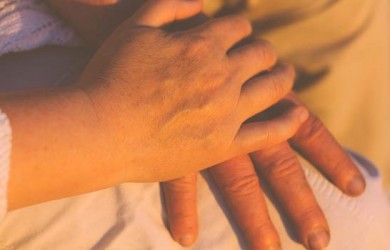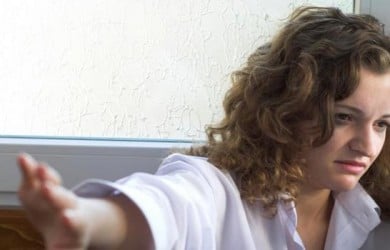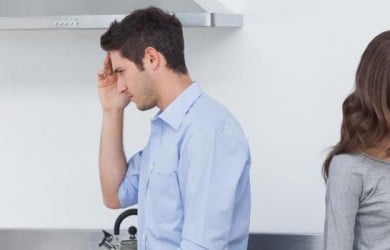 Recent Articles
Popular Topics On Marriage Help