10 Ways of Dealing With Incompatibility in Relationships
Relationships are complex. Even without issues of incompatibility, they can be challenging to navigate. But when you experience incompatibility in relationships, feeling overwhelmed is not uncommon.
Are you in such a situation? Do you feel like you and your partner are poles apart? Has the question "can incompatible relationships work" popped into your mind?
Well, the good news is that yes, there are ways to combat incompatibility in relationships! This article will tell you everything you need to know about overcoming incompatibility when you're in love.
What is incompatibility? When you and your partner are very different in terms of hobbies, interests, beliefs, values, and so on.
But don't worry, just remember that opposites can attract! Probably your differences were why you were attracted to each other initially!
There are so many healthy ways in which you can resolve incompatibility in relationships. You do not have to be worried! Just breathe, relax, and continue reading.
10 ways to effectively deal with incompatibility in romantic relationships
Understanding and accepting that you and your partner are not very compatible can be tough. However, this does not mean that there is no hope of sustaining the relationship.
There are ways to work around this challenge and overcome it. This section provides different strategies and ways to deal with and overcome incompatibility in relationships.
Consider the following strategies to deal with and overcome incompatibility in relationships:
1. Celebrate the differences
Celebrating differences might come off as a bit of a surprise, but it is true. Opposites can be highly attracted to each other. Think about it: so many introverts get romantically attracted to extroverts, although they may be so different from each other.
Differences can be beautiful. Celebrating differences can be a wonderful way to overcome compatibility issues in relationships.
For instance, an introverted person who loves their alone time and takes a lot of time to freely and openly interact with others can fall for an extrovert who opens up easily, makes friends quickly, and does not need personal space.
Even though research suggests that compatibility is the predictor of relationship satisfaction, you can make the differences work. When such individuals fall in love, it's a beautiful celebration of their differences. This occurrence provides a golden opportunity to both individuals.
The extrovert may learn to understand the value of spending time with oneself, while the introvert learns that it isn't so threatening to open up.
2. Work on the expectations
A significant cause for incompatibility in relationships is a lack of balance regarding the partners' expectations from the relationship and each other. Studies have analyzed that people get into relationships and stay in them based on their future happiness and expectations.
Unbalanced expectations can give rise to a lot of conflicts in the relationship. Unbalanced expectations can shake a healthy relationship and threaten the potential of love.
When you start seeing signs of incompatibility, it is essential that you and your partner actively address this. Say your partner wishes to settle in a different city ultimately. You may want to stay at home.
So, it's important to talk about these goals, hopes, and dreams and figure out how valuable it is to you and your partner. Reach a decision that works for both of you.
Related Reading: 

Managing Expectations in Your Marriage
3. Bridge the gap
A very effective way to overcome incompatibility in relationships is by focusing on the emotional connection in a relationship.
Feelings are important. Feelings matter and they often require validation. If you and your beloved don't have a solid emotional connection, relationship incompatibility is likely.
Remember that the emotional connection you had with each other is what fuelled the desire to be together. If the emotional connection is suddenly lost, address it.
Both partners need to work on this. Recognize the cause of the disconnect (example: extra work pressure, work-life imbalance, financial pressure) and figure out how you both can fix this situation.
4. Work hard on communication
It is very well-known that healthy communication is pivotal to a long-term relationship. If the communication in the relationship is not healthy, you may find yourself in love but incompatible. Lack or improper communication can cause incompatibility in relationships.
Relationship Experts Marcus and Ashley Kusi, in their book 'Communication in Marriage,' talk about communication being a common area that requires work in most relationships. However, if you both work on bettering your communication skills, you can unlock the power to overcome incompatibility!
Communication is a potent tool. It has the power to establish healthy relationships. You and your lover can even consider couples therapy to work on this.
Related Reading: 

20 Ways to Improve Communication in a Relationship
5. Find common ground
A key component of healthy relationships is having some common interests and hobbies with your partner. These common grounds help you both build beautiful memories together by spending quality time together.
Finding common ground does not mean that all your hobbies and interests should be the same. But it would be great if there were at least one or two common interests.
To overcome incompatibility in relationships, if you don't share common hobbies with your partner at present, try new things together. You will definitely find a common interest.
Make a list of the activities that you like and tell your partner to do the same. Then choose one activity at a time from each other's lists and try to do it together! Also, make a list of things you both haven't tried and do those things!
Related Reading: 

How Important Are Common Interests in a Relationship

?
6. Have a heart-to-heart
In incompatible relationships, there are so many opportunities to grow up together and nurture the relationship. Even couples who seem to be very compatible with each other experience situations where they are at odds.
It's okay. Having difficulties is quite normal. The effort to resolve differences and combat incompatibility in relationships is what matters. It sets the trajectory for a healthy, loving relationship.
When you sense incompatibility, having heart-to-heart conversations where you're both extremely honest with each other is key. If you're scared about a decision that can harm the relationship, say it.
Couples therapy can be instrumental in having heart-to-heart conversations with your beloved.
It can be vital for improving communication skills because an unbiased professional therapist can help you figure out how you can healthily communicate with each other.
7. Accept areas of disagreement
Now keep in mind that this point is not about agreeing to disagree on everything. No, it's not that. This point is mainly about those things that are minor.
Do not feel the pressure to give up your core values and morals and agree to disagree with your partner. Acceptance is just about the more minor things. Compromising on the smaller things (this can vary from person to person) indicates a sign of hope for this bond.
Related Reading: 

5 Tips To Communicate With Your Partner When You Disagree
8. Be more open-minded
For people who are in love but incompatible, you have a fantastic opportunity in your hands! Incompatibility is not something terrible! You have the chance to grow as an individual as well as a couple.
How? When you and your partner have differences, you both have the chance to learn how to be more open-minded about these differences.
You can make good use of this and learn from each other. Think about all the new things and new perspectives you'll learn about! It's a fantastic way to make the most out of the incompatibility in relationships.
9. Consider the future
Think about where you will be in life in the next decade and get honest with yourself about it.
Incompatibility does not always equate to a breakup or separation. However, there are a few things you must take out the time to think about.
Incompatibility in relationships may manifest in various forms. You need to be very honest with yourself and figure out how you are different.
Do you have significant differences in your financial planning, family planning, and so on? Do you feel like you have to sexually, financially, and morally adjust to such an extent that you don't even feel like you are yourself?
If so, then think about how your life will be in a decade. What is the type of life that you want in a decade? If it is very different from your partner's, it may be time to end the relationship mutually.
Related Reading: 

Dreaming Together: 3 Essential Tips for Having a Happy Future as a Couple
10. Try to stay calm
There are many incompatible couples. Every couple is unique. Therefore, how partners differ from each other is also unique. As mentioned earlier, even very compatible people may differ in significant ways from each other.
So, try not to exhaust yourself mentally and emotionally over incompatibility in relationships. The best way to combat incompatibility is by staying calm about it. When you and your partner deal with the differences level-headedly, the outcome will be much better.
Do not forget to check out this fantastic incompatibility guide:

Conclusion
Just because you and your partner may be very different from each other doesn't necessarily mean that you two cannot build a beautiful future together.
Differences in relationships are an excellent way to grow and learn from each other and accept each other! So, be open to new experiences and new perspectives, be honest with your beloved, communicate openly, and work on the emotional aspect of the relationship.
Share this article on
Want to have a happier, healthier marriage?
If you feel disconnected or frustrated about the state of your marriage but want to avoid separation and/or divorce, the marriage.com course meant for married couples is an excellent resource to help you overcome the most challenging aspects of being married.
Learn More On This Topic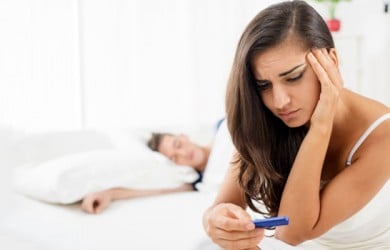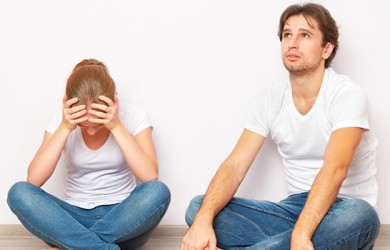 You May Also Like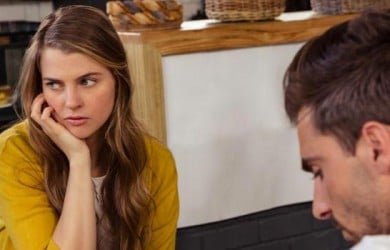 Popular Topics On Married Life