Introvert Relationship Advice for a More Satisfying Relationship
Introverts often end up being in romantic relationships with an extroverted personality despite the fundamental difference present in their temperament.
Dating as an introvert is a difficult task for many people, and no matter how much introverts balance extroverts out, the relationship is tricky. The question arises, can introverts and extroverts be in a relationship that is happy and long-lasting?
When it comes down to loving an introvert and introvert relationship advice, there are many different areas that you must know.
However, with the right kind of information, you can find out what an introvert needs in a relationship. Also, to understand how to have a relationship with an introvert and how to deal with introverts in a relationship, keep on reading. This article is full of introvert dating tips!
Being in a relationship with an introvert
If you are married to, romantically interested and even dating an introvert, there are a couple of things you should know. These dating tips for introvert will help you in knowing what to do and what not to do.
1. Do not take it personally when they need time
The first introvert dating tip you should know about is that introverts need some time alone and this has nothing to do with their partner. It does not mean that they are mad or drifting apart.
It just means that they need to recharge themselves so that they can come back and be in the moment entirely with their partner.
2. They do not need small talk
When dating an introvert woman, you must know that the general and small chit chats can get on their nerves. They do not like it, nor do they appreciate it, and it soon becomes awkward for them.
However, dating as an introverted man or women, you must know that in-depth talks are what catches their attention. Meaningful topics can make introverts ramble on and on with keen interest.
3. Do not try and change them
When loving an introvert keep in mind that they value your opinion the most.
If you so much as tell them that you need them to change their personality or their habits, they will shut themselves off and push you away.
So instead, try to understand the difference in their nature and know that they have their way of loving you. Remember, introverts in love are the most caring and sensitive people, but once they shut themselves out, they can be very mean and challenging to get along with.
How to date an introverted man
Whether you want to date a man or need to know how to date an introverted woman, there are certain things you should know. These things include:
Sometimes introverts need a slight push in order to become social.

After some time in a crowded place or a party, an introvert will start to distance themselves and retreat.

If you want to get your introverted boyfriend/girlfriend out of the house, then you must plan out your social calendar beforehand.

Introverts do not like talking to many people and so do not get confused with their quietness as them being uninterested.

Make sure that you pay extra attention to their actions since they are not comfortable with speaking up.

You cannot change introverted person personalities, so do not even try.
Introvert personality and relationships
Many people can be too introverted for a relationship, and this term may confuse any extrovert when they first hear it.
A relationship with an introvert can be a tricky yet the best relationship you can be in. In order to know how to date as an introvert, you can read the introvert relationship advice mentioned below and know more. This can also be helpful in understanding how to date an introverted man.
Introverts perform best when in pair

and with the one they love the most.

If in an extrovert-introvert relationship, make sure to

make plans that suit both of you

.

Introverts show love with their actions

instead of their words.
Can introverts find love?
Like every other human being, introverts are very much capable of finding love. They are down to the right and simple human beings that like to spend time with the people they are comfortable around.
Should introverts date extroverts?
The answer to this difficult question is yes; introverts and extroverts are very much capable of being in a relationship as long as both the parties learn to compromise. With the above mentioned introvert relationship advice, an extrovert or introvert can live in a happy and long-lasting relationship without any issue.
Make use of the above-mentioned points; know the answer to questions such as how to date as an introvert? How do introverts show love? Can introverts fall in love? And get them all answered.
Whether you want to know how to date a woman or a man, you have found your answers. Also, you now know what it's like dating an introverted woman or man.
Share this article on
Want to have a happier, healthier marriage?
If you feel disconnected or frustrated about the state of your marriage but want to avoid separation and/or divorce, the marriage.com course meant for married couples is an excellent resource to help you overcome the most challenging aspects of being married.
More On This Topic
You May Also Like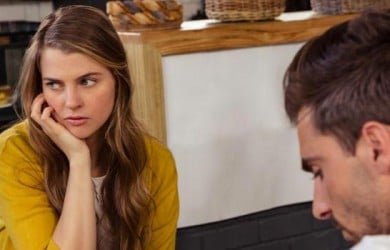 Popular Topics On Married Life