What Are the Top 10 Needs in a Relationship?
If you are passionate about making your partner happy and satisfied with you and want your relationship to keep blossoming, there are some important things to focus on. First, you must strive to meet some needs in a relationship that will make your union work fine.
Some might be hard to achieve, but implementing them will positively impact your relationship. In this article, you will learn some important needs that a relationship needs to be healthy and beautiful.
7 types of needs in a relationship
For a relationship to survive, some needs should be met. If the partners do not work towards fulfilling this list of needs in a relationship, it might be challenging to keep the union on the right track. Here are some examples of needs in a relationship.
1. Quality time
Spending enough time with your partner helps you know them better. It strengthens the bond between the two of you, making love and loyalty grow.
Quality time ensures that you and your partner will have enough time to communicate with each other. You can know what is going on in their lives and vice-versa.
2. Sense of security
Nobody wants to be in a relationship where they would not feel secure. Feeling secure with your partner solidifies the love between the two of you, and you will want to remain with them forever.
As a result, you will not worry about infidelity, lies, or other factors that might affect your confidence in the relationship.
Related Reading: 

What Is Security in a Relationship?
3. Respect
One of the important relationship needs is respect. You need to show your partner that they matter and that you won't take their presence in your life for granted. This respect will be shown in the way you talk and behave towards them.
Related Reading: 

10 Reasons Why Respect Is Important in a Relationship
4. Intimacy- physical and emotional
Intimacy is one of the basic needs in a relationship that must be met. Emotional intimacy is when your partner is vulnerable with you, exposing their flaws and strengths and trusting you to accept them for who they are. While physical intimacy involves the feeling of being wanted and desired, this is where you and your partner engage in romantic activities like sex, etc.
5. Personal space
Even though you and your partner love and care for each other, there is an important need to keep personal space. This means your partner might have plans where you might not be involved. They communicate their needs to you, and you understand what they want.
Related Reading: 

15 Signs You Need Space in Your Relationship
6. Validation
Using friendly and sweet words is part of the needs in a relationship. This involves reminding your partner that they are loved and important. When you regularly use words of validation, your partner will rest assured that you desire them to remain permanently in their lives.
7. Acceptance
Knowing that your partner accepts you is one of the needs in a relationship. Acceptance means that you feel you belong in their lives and are as important as their loved ones. Hence, they will include you in their activities, request your advice when making decisions, and share plans for the future.
To learn more about needs from a social psychology standpoint, check out this study by Heather Patrick and other authors titled The role of need fulfillment in relationship functioning and well-being. This study explores different outcomes when needs are met under different circumstances.
Top 10 common relationship needs
For a relationship to thrive, there are some important things that both partners should put in place. These are the needs in a relationship that the spouses must meet. Here are some common yet core needs in a relationship
1. Communication
Communicating regularly is one of the needs in a relationship. If it is absent, it might be difficult for you and your partner to get along because you will keep assuming. When you communicate with your partner, you will know what they want, and you will be able to share yours.
Related Reading: 

How to Communicate Your Needs in a Relationship?
2. Compromise
Compromising in a relationship shows that you are ready to make them happy at all costs, even when it is inconvenient. For a relationship to be healthy, compromising is one of the needs in a relationship that should not be left out.
Both parties should make compromising a regular feature to make the relationship successful.
3. Trust
Trust in a relationship is one of the key ingredients that should not be left out in a relationship. When partners trust each other, resolving conflicts and ensuring peace in the union will be easy. This is one of the needs in a relationship which shows that partners have each other's back without worrying about what they are up to.
4. Loyalty
The basic essence of being loyal in a relationship is showing your partner that you will always be there for them.
Therefore, if it would take defending your partner in public even if they are wrong, you will be ready to go to great lengths for them. Loyalty is one of the needs in a relationship that shows you will pick your partner over again.
5. Freedom
Even though you and your partner are in love, either of you might crave freedom at some point. It would help if you were willing to allow your partner to crave independence or freedom from time to time.
This allows them to think about themselves and make some decisions that would benefit the relationship.
6. Friendship
Partners in a relationship need to be friends. Many studies have shown that partners who are good friends are more likely to have a successful relationship than others who are not. Friendship is one of the needs in a relationship that helps build a solid emotional connection and makes partners safe.
7. Honesty
If you claim to love someone, there is no need to keep things from them. However, they might get disappointed when they discover that you have been hiding some things from them.
Therefore, ensure you don't leave out important information your partner should be aware of. Doing this fulfills one of the integral needs in a relationship.
Related Reading:

 Why Honesty in a Relationship Is So Important
8. Team spirit
In a relationship, you will need to play different pivotal roles for the union to keep moving forward.
For instance, if your partner is running late and you are available at home, you can prepare dinner before they come. Even though this is their primary duty, they will be happy that you stood in for them.
9. Forgiveness
Learning to forgive your partner is one of the important needs in a relationship. You and your partner need to learn that we are all imperfect. We are likely to make mistakes that might be painful to the other person. However, learn to forgive, provided your partner genuinely apologizes.
Watch this video on how to forgive your spouse:
10. Growth
Nobody wants to be in a relationship where they are stagnant. Spouses need to commit to their personal and joint growth. This will make the relationship healthy because both parties look out for each other.
For more tips on how to meet your partner's needs and satisfy them, Dr. George Pransky's book is an eye-opener. This book is titled The Relationship Handbook. It contains a simple guide that builds healthy relationships.
How to meet relationship needs?
Meeting your relationship needs is important to make the union work long-term. When your partner requests some needs, it is important not to ignore what they want. One meaningful way to meet a relationship's needs is to listen to your partner.
Pick out the important details of their needs, and work towards meeting them. Additionally, learn to compromise. It might be difficult for you to meet some of their needs, but remember that sometimes, sacrifices are vital in a relationship.
Meeting wants and needs in a relationship would not be complete without communication. Learn to understand everything your partner wants, and be careful to avoid assumptions so that you won't have conflicts.
You can also meet the nutritional needs in a relationship by keeping to your words. For example, if you promise your partner something, ensure you fulfill it. Doing this helps build trust.
How to know and communicate needs to your spouse?
When communicating your needs in a relationship, it is important not to think that your partner knows what you want. If you don't mention it to them, you might not be happy with their acts because they are not meeting your needs.
The first step to identifying and communicating needs to your partner is to be direct with them. You need to sincerely and politely voice out your needs to them.
Ensure that this is a serious conversation where there are no distractions. Also, ensure you acknowledge your partner's strengths and weaknesses.
If you know that they might not be able to meet your needs immediately, be patient with them. Give them a sufficient period to grow into that capacity so that they can satisfy you. Be ready to meet them in the middle so that it doesn't look like you are trying to enforce everything you want.
Takeaway
Your relationship can thrive if you consider the points mentioned in this article. When it comes to meeting needs in a relationship, it requires diligence, intentionality, and patience.
Above all, ensure you and your partner set up a robust system of communication that allows you to reach out to each other when something is wrong. Then, if you need more practical steps to meet relationship needs, you can see a counselor or take a course related to this.
Lane Lasater's book, Smart Happy Love, has some practical dating guidelines that help partners meet each other's needs. This book contains the template for a lifelong partnership.
Share this article on
Want to have a happier, healthier marriage?
If you feel disconnected or frustrated about the state of your marriage but want to avoid separation and/or divorce, the marriage.com course meant for married couples is an excellent resource to help you overcome the most challenging aspects of being married.
Learn More On This Topic
You May Also Like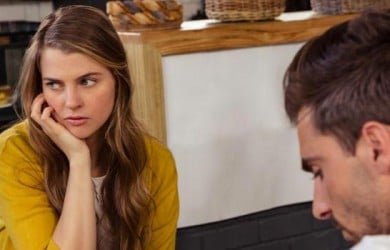 Popular Topics On Married Life