How to Start Over in a Relationship: 13 Helpful Tips
If you are a hopeless romantic, starting a relationship over may be one of the things you might want to do when things don't work out the way you planned. However, it is not enough to say you want to start over again. Knowing how to restart a relationship is a critical skill you must have.
This doesn't mean that you walk up to the person you used to be with and ask them to return to your life. There are skills and tactics you must employ if you want to start over with someone you love.
So, are you wondering how to start over in a relationship? This article will equip you with some time-tested tips and strategies.
What does it mean to start over in a relationship?
What does starting over mean in a relationship?
Starting over in a relationship is one common term that people tend to use a lot. It evokes mixed feelings when people talk about it. On the one hand, a group of people believes that the conversation of starting over is a no-no and should never come up.
Conversely, others think that when the situation is right, anyone can give it a shot.
In any case, starting over in a relationship connotes getting back with an ex after a breakup or separation. It also connotes reconnecting with an old spouse after your relationship has hit a rocky point.
While you may want to scrunch up your nose at the idea of reconnecting with an ex, it may surprise you to note that it isn't exactly an alien idea. Research has shown that about 40-50% of people eventually reconnect with an ex and rekindle a broken relationship.
So, if you have been thinking about reaching out to an ex and rekindling the fire (and you are sure that it is the right step for you), you may want to give it a shot.
However, ensure 21 you apply the 12 strategies we will be discussing in this article before you get started on that mission. Well, unless you want your efforts to end up in futility.
5 reasons you need to learn how to start over in a relationship
Learning how to start over in a broken relationship is vital on so many levels. For one, you permit yourself to feel the love you once felt for the partner you are no longer with. While this may sound strange, here are some other reasons why you need to master the art of starting over in relationships.
1. Sometimes, breaking up isn't the best option for the relationship
This is the most apparent reason why exes seek to reconnect and rekindle the fires of their relationships even after they have been through a breakup.
When it finally dawns on you that pulling the plug on that relationship wasn't your best idea yet, one of the next questions you may begin asking yourself is if starting over in a relationship is the way to go.
2. Undoing a rash decision
In the heat of an argument or betrayal from your lover, either of you may decide to call it quits.
However, when you recall that humans make mistakes (especially when you compare their good parts as opposed to the mistakes they may have made in the relationship), you may want to let the past remain in the past and start over in a relationship.
This is the second reason why knowing how to start over in a relationship is vital.
3. You may be willing to give things a second trial
This is the entire point of starting a relationship over again. When you decide to give things a second trial, you would need to reach out to an ex and try to make things right again.
4. You value the relationship
No one seeks to restart a relationship they loathed. If you woke up one morning and decided that you would try to reach out to your ex and work things out, it should mean that there's a part of you that values their presence in your life and maybe even the relationship you had with them.
In this case, starting a relationship over is a skill you must master.
5. Rediscovering intimacy and connection
Over time, relationships can become stagnant, and the spark that initially brought two people together may fade.
Starting over allows couples to rekindle their connection and rediscover the intimacy that may have been lost. It provides an opportunity to explore new activities, interests, and shared goals, reigniting the passion and emotional bond between partners.
13 helpful tips on how to start over in a relationship
Can you start over in a relationship? The simple answer is 'yes.' However, you must figure out the best course of action if you want this to be successful. Here are 12 proven tips that can help you when your relationship starts over again.
1. Define why the relationship is important to you
We already talked about this. Sometimes, some exes may not make it relatively easy for you to rekindle your relationship with them.
However, you would do anything to mend fences and repair your broken relationship when you have defined why the relationship needs to be rekindled.
2. Take some quality time away from each other
This is not just yelling at each other to give yourselves a breather; it is about giving yourselves the headspace and body space to figure out exactly what you want and the next most sensible step to take concerning your relationship.
This can be hard (especially if you still care deeply for an ex). However, you need the space to figure out what to do and make the relationship work again.
3. Let go of the past
This can be a difficult choice to make, especially if they hurt you in ways you can't explain or if their misbehavior costs you a lot.
However, if you want a fresh shot at making this relationship work, you have to take some time to heal from the hurt and commit to letting the things that are gone remain gone.
Don't be that person who ends up starting a relationship over, only to seize every opportunity that presents itself to remind your ex of how wicked you think they are.
Be sure that you have completely forgiven them, even before reaching out again if you need extra time.
4. Indulge in the things that matter to them
Everyone has their weak spot, and if you paid attention before you went on a relationship break, you should know the things that matter to the person you want to reconnect with. This involves speaking their primary love language.
If you know that they like to receive gifts, why not start with sending them thoughtful gifts in your name (that is, after a reasonable amount of time has passed and they aren't still terribly hurting from the pain of the breakup)?
It is difficult to have them ignore you if you touch the things that matter to them. They're bound to come around after a while.
5. Master the art of compromise
If anything, your relationship hit the rocks because there were things you didn't quite agree on. There may have been things they disliked that you did and vice versa.
So, how to start over a relationship?
When you want to start over, just make sure that you aren't bringing them back to lead them down that rabbit hole again. Compromise is a vital part of every relationship that works, and you would have to train yourself to do it, even before reaching out to them to restart the relationship.
6. Consciously look for support
This may be hard for you because society expects that you should be as strong as a rock, regardless of what's going on with you. We all know that this always isn't the case. Before seeking to rekindle a dead relationship, see expert support. This could be from a therapist or psychologist.
They will help you sort through your emotions and figure out what went wrong the last time, and this information will help you prevent it from going wrong again.
7. Communication is key
As you seek to reconnect with an old lover, communication will play a major part in helping you achieve your goals (or fail at them). Sometimes, when starting a relationship over, you may have to come clean and talk to the person you are trying to win their love and attention back.
This might hurt your ego, but it ensures that all of you are on the same page about what's happening. When you communicate, they know what you want and can meet you on that platform of understanding.
Then again, this will prevent you from wasting your time as you can know for sure if they are inclined in the same direction as you are.
8. Think and speak positively about them
There's something about the power of your thoughts and your words. They have the power to shape how you perceive and interact with people.
When you are trying to figure out how to start over in a relationship, it helps to spend some time configuring your mind to see your former lover in a positive light. reconnecting with an old spouse. This way, you are more likely to be nice to them when you reach out, and this also helps you let go of any former hurt you may have felt.
9. Enlist the help of their close friends and family
If they meant so much to you, you should know their close friends and family. Sit down and take inventory of all that you can remember. There are certainly a few of them that should like you enough not to be opposed to the idea of having your ex get back with you.
You can ask them to put in a good word for you or help speak to them.
10. Identify what went wrong and commit to fixing it
It wouldn't make sense that your next time around the relationship block, you end up making the same mistakes that sent everything going south the last time.
As you work toward starting a relationship over, take some time to analyze the things that went wrong the last time and make a commitment that they would never go wrong again. This is where compromise comes to play.
Watch this video to learn how to fight smarter to avoid the common argument patterns:
11. Acknowledge change and be prepared for it
When starting a relationship, it helps to know that there will be changes this time around to prepare for them.
Some of the common things to expect include a desire from your partner to be given some more space, they may try to exert their independence as the relationship starts again, and they may also make some demands from you.
Considering the value you identified in step 1 of this process. You may want to take some time to prepare yourself for this phase mentally. Pushing them beyond their comfort limits will be counterproductive and would only cause them to recoil from you. You don't want that now, do you?
12. Consider couples' therapy sessions
There's nothing as healing as taking time to visit qualified therapists as a couple who just got back together. The American Association of Marriage and Family Therapists, in conjunction with the Therapy Group of NYC, reports an overall success rate of 98% for couples therapy. According to them, this massively accounts for the declining divorce rate in America.
This implies that if done well, couples therapy can help you sort through your differences and provide a q, openness, and expert guidance from the professional.
Once you successfully get back together, couples therapy should be on your bucket list for to-do-immediately activities.
13. Stay committed
If you are looking at how to start a relationship again, you need to assess and adjust your attitude.
Starting over is a process that requires commitment from both partners. Stay dedicated to the process, be patient with each other, and continuously work on nurturing the relationship.
Some commonly asked questions
Here are the answers to some pressing questions that will give you some clarity if you are considering starting over in a relationship:
Is it okay to restart a relationship?
Yes, it can be okay to restart a relationship. Whether it's after a breakup or a period of difficulty, starting over can provide an opportunity for growth, rebuilding trust, and rekindling love. However, it requires open communication, reflection on past issues, and a commitment from both partners to address underlying problems.
Each situation is unique, so it's important to assess whether restarting the relationship aligns with the individual's values, goals, and overall well-being.
How do I start over a broken relationship?
To start over a broken relationship, reflect on the past, acknowledge your role, and communicate openly with your partner about your desire for a fresh start.
Seek professional help if needed, set clear expectations, and work on rebuilding trust gradually. Practice forgiveness, improve communication, invest quality time, and be accountable for your actions.
Foster personal growth, embrace compromise, express appreciation, and remain committed to the process. Remember, every relationship is unique, so tailor these steps to your specific situation and needs.
Final thoughts
Starting a relationship over can be a daunting task. The uncertainty of what lies ahead can make you let go of your ambitions of being reunited with the one you love. However, after reading this article, that shouldn't be a problem for you again.
Apply the 12 tips we have discussed in this article when you want to rekindle the flames of a relationship threatening to die down. You don't have to lose a lover and valuable relationship simply because you do not know how to navigate getting them back.
Share this article on
Want to have a happier, healthier marriage?
If you feel disconnected or frustrated about the state of your marriage but want to avoid separation and/or divorce, the marriage.com course meant for married couples is an excellent resource to help you overcome the most challenging aspects of being married.
Learn More On This Topic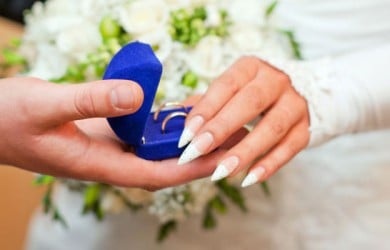 You May Also Like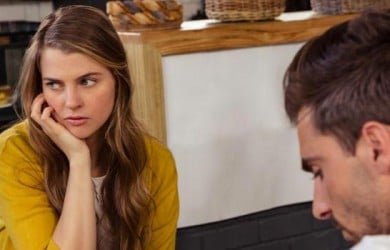 Popular Topics On Married Life