Healthy vs. Unhealthy Relationships: How to Differentiate?
Sometimes, we desire to feel genuine love and connection to our spouses. But it doesn't always play out as we wish. Therefore, it is important to see your relationship for what it is and tell if you are in a healthy or toxic relationship.
In this article, we will compare and contrast characteristics of healthy versus unhealthy relationships. After reading this piece, you will be able to spot the clear signs of healthy vs. unhealthy relationships.
What does a healthy relationship look like?
Everyone looks forward to having a beautiful relationship with little or no worries because their partner is equally focused on building the relationship.
However, since we have different needs, there is no specific yardstick that shows what a healthy relationship looks like.
To answer the question, "what's a healthy relationship?" It is a relationship that increases happiness, boosts health, and reduces stress.
Looking at the fact that people date each other for different reasons, having a healthy relationship depends on pursuing a common goal.
In a healthy relationship, there is a healthy and strong emotional connection you share with your partner.
Also, you are not afraid of conflicts because you are sure they will be resolved amicably. One of the healthy relationship facts is that a relationship thrives depending on how fulfilled you and your partner's needs are.
Dr. John Gottman, a top researcher in marriage and relationship issues, gives his research study on healthy relationships. He also highlights positive behaviors, negative behaviors, differences between healthy vs. unhealthy relationships, etc.
What does an unhealthy relationship look like?
When you ask what makes an unhealthy relationship, it usually starts from the point where both parties in the relationship do not complement each other, and there's no mutual respect.
Sometimes, unhealthy relationships can develop into abusive relationships if the signs are not spotted. For instance, an unhealthy sign is when a couple finds it difficult to settle petty arguments in relationships.
An unhealthy relationship can be influenced by an individual's upbringing, religious beliefs, and environment. And usually, it is characterized by an absence of trust, communication, understanding, and trust.
One of the interesting unhealthy relationship facts is, some people find it hard to leave a toxic and unhealthy union because they don't believe they deserve better.
They have been manipulated and gaslighted by their partners to believe that no one will accept them for who they are.
This research article by Prince Chiagozie Ekoh et al. highlights unhealthy romantic relationships among young persons. It also reveals the fact that such relationships can be destructive.
How to differentiate between healthy and unhealthy relationships- 10 differences
Sometimes, it might be confusing to tell the difference between healthy relationships vs. unhealthy relationships.
However, with the points listed below, you will be guided on differentiating healthy and unhealthy relationships from each other.
1. Communication
In healthy vs. unhealthy relationships, it is pretty easy to tell if there is clear communication or secrets.
If you are looking for what constitutes a healthy relationship, communication is one of the primary factors.
Sometimes, the problems people face in relationships originate from poor communication. Healthy relationship partners do not find it hard to communicate about anything.
In unhealthy relationships, they prefer to keep secrets instead of communicating. The primary reason is that they prefer to avoid saying things that make them uncomfortable and trigger conflicts.
Deciding to hold secrets instead of communication breeds resentment, frustrations, insecurity, distrust, etc.
Related Reading: 

5 Communication Tips That Will Transform Your Relationship
2. Compliments
One of the aspects of a healthy relationship is, partners give each other compliments without pressure. Both parties understand that each one is working hard to make the other person happy.
So, no matter how little an effort is made, they freely praise each other.
On the other hand, unhealthy relationships frequently criticize instead of giving compliments. Over time, criticism can cause hurt and affect the existing bond between both parties.
3. Forgiveness
Usually, forgiveness begins with deciding to let go of what the other person has done.
Sometimes, forgiveness might be difficult, and it can take additional effort. What separates good and bad relationships from each other is the ability of both partners to forgive.
In a healthy relationship, spouses find it easy to forgive each other, and it helps them build trust and strengthen their bond because they don't hold on to past hurts.
While in unhealthy relationships, partners hold grudges with each other. And they regularly revisit issues from the past, which complicates the present conflict between them.
To learn how to practise forgiveness, watch this video:

4. Respect
Respect can occur in various forms. For instance, in a healthy relationship, both partners respect each other's time, friendships, feelings, emotions, etc.
When they disagree on some issues, they respect that both parties can hold different views because they have a diverse individual makeup.
When a partner does not like an act from their spouse, they communicate their feelings. Moving forward, the other party apologizes for their misconduct and respects the feelings of their partner.
However, unhealthy relationships display disrespect instead of respect. This can be seen when one partner repeatedly and intentionally engages in acts that annoy the other spouse.
A continuous show of disrespect can damage the relationship if none of them change.
5. Mutual concession
It is important for partners to always come to a compromise or mutual concession because it is one of the hallmarks of a healthy relationship.
Mutual concession requires clear communication and participation from both parties to navigate their relationship successfully. When some things do not work out, no one in the relationship has to feel used.
In unhealthy relationships, demands are made instead of both parties coming to a compromise.
No one wants to give way for the other person because they adamantly feel they must stand on their rights. When it comes to making critical decisions, neither party will budge because their wishes and demands must be met.
6. Motivation
Another difference in healthy vs. unhealthy relationships is how both partners motivate or encourage each other. One of the aspects of a healthy relationship is motivation.
Both partners ensure that they don't give derogatory comments that can dissuade each other from meeting their goals. Even when things are bleak, they still offer motivation to cheer their partner on.
For unhealthy relationships, partners insult instead of motivating each other, and this breeds toxicity. People in unhealthy relationships have low self-esteem and a negative disposition towards life because their spouses are constantly put down.
7. Support
When it comes to distinguishing healthy vs. unhealthy relationships from each other, support is an integral feature that should not be excluded. In healthy relationships, partners show their unflinching support to each other without the need for a reminder. They are always there for their partner because they want what's best for them.
The case is different with unhealthy relationships because they compete with each other. This breeds unhealthy competition, which causes conflicts.
Usually, this competition happens when either party or both spouses are struggling with insecurity.
8. Trust
Trust is a major factor when differentiating healthy vs. unhealthy relationships. Also, trust breeds a healthy relationship because the partners demonstrate and communicate this sincerely to each other.
Over time, both parties build, maintain, and show trust in each other. And when it gets damaged at some point, they have to practice trusting each other again to keep the relationship.
On the flip side, there is no effort to show trust in an unhealthy relationship. In this type of relationship, partners are fond of accusing each other even when there are no facts. This show of distrust creates a vicious cycle that further weakens the relationship.
Related Reading: 

7 Important Tips to Build Trust in a Relationship With Your Partner
9. Sexual relationship
Another difference in healthy vs. unhealthy relationships is the outlook of partners when it comes to intimacy and sexual activities.
In good vs. bad relationships, sex is a constant feature. However, what distinguishes healthy vs. toxic relationships from the other is if consent is granted before sex or not.
There is a mutual agreement in healthy relationships before engaging in sexual activities, while spouses in unhealthy relationships do not bother to seek consent, which sometimes leads to sexual violence.
10. Individuality
Even though you are in a relationship, it is important not to lose a sense of who you are. Individuality is a factor to consider when it comes to healthy vs. unhealthy relationships.
In a healthy relationship, both partners don't have to keep their identity. Hence, they will continue to see their friends and do things they love with healthy boundaries.
In an unhealthy relationship, one partner controls and dictates the life of the other partner. With time, the subdued partner loses sense of who they are.
In this piece, here are some attributes that distinguish a healthy relationship from an unhealthy one. You will be exposed to some features that would not naturally occur to you.
Conclusion
Having read this piece on healthy vs. unhealthy relationships, it would be easy for you to tell if you are in a healthy relationship or not.
Also, if you want to get out of an unhealthy relationship, the best way is to communicate your feelings to your partner and see if they will change. In addition, it is advised to see a relationship counselor on the next step to avoid making mistakes.
Share this article on
Want to have a happier, healthier marriage?
If you feel disconnected or frustrated about the state of your marriage but want to avoid separation and/or divorce, the marriage.com course meant for married couples is an excellent resource to help you overcome the most challenging aspects of being married.
Learn More On This Topic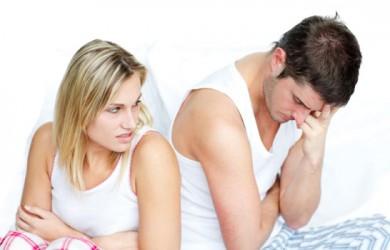 You May Also Like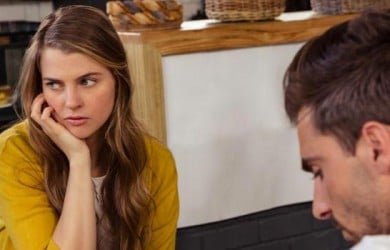 Popular Topics On Married Life