Can an Unhealthy Relationship Be Changed to a Healthy One?
Love is meant to bring serenity and steadiness in everyone's life. The whole idea of love revolves around giving and bestowing. However, there is a fine line between idealistic love and realistic love.
The parameters of love vary from couple to couple. It heavily depends on the set of values two people share. It depends on their natures as well as the way they have been brought up.
Before we delve deeper into whether or not an unhealthy relationship has the tendency to turn into a healthy relationship, we are obliged to know what separates an unhealthy relationship from a healthy relationship.
Prime symptoms of an unhealthy relationship
1. Physical, Mental, Verbal and emotional abuse
These are the worst abuses one may get when in an unhealthy relationship. Couples who are habitual of invoking mental, physical, verbal and emotional abuse are stuck in an unhealthy relationship. This abuse-cycle strengthens its roots day after day if not heeded at an early or intermediate stage.
Couples who often exchange harsh words and do not leave an opportunity to make each other feel small are the most despicably unhealthy couples. Emotional and mental abuse is very likely to reach the next level; physical abuse. If all four things begin to exist, remain assured, it's the final nail in the coffin.
2. Manipulation and Gaslighting
Psychological abuse is another big sign of an unhealthy relationship. Manipulating somebody into doing what you require them to do is an indication of an evil tactic. Some people tend to use psychological abuse in a relationship to achieve their targets.
If one of the two partners plays psychological and emotional games to exploit the other without even letting them guess, it is sure to be an unhealthy bond.
3. Too much Hysteria
If there are not many peaceful moments in a couple's life, and there are more hysteria and emotional hype, then it is nowhere near to a healthy relationship.
Little things trigger you both, and you fall into the trap of action/reaction thing; it ascertains over-possessiveness. Being impulsive and hyper is a toxic habit none of the partners should have.
Your emotions should not go to a level where there is a loss of reason.
The conundrum: can it be reformed?
After identifying the reasons causing an unhealthy relationship, the question arises whether you can reform your unhealthy relationship or not. It's a nod. You can rescue your unhealthy relationship; however, you should note some things.
1. It takes a strong will to save your relationship
First and foremost, you need to be willing. You need to be strongly willing to change your relationship type, from unhealthy to healthy.
Where there is a will, there is a way!
If you keep the cribbing jags up, without having a sincere desire to make your relationship healthy, it will be a waste of energy.
2. It takes a lot of retrospection
If you are willing to change things for good, you need to look into your own collar first. It doesn't mean that you should not be helping your partner realize their mistakes but start with yourself.
Realize where and when you went wrong. Dig deep into your wrongdoings. Do not ignore your ignorance. Make yourself pure-hearted enough to see your mistakes, and strong enough to accept them.
3. It takes guts to own your faults and the will to work on them
You are a braveheart if you can show the valor to accept your own faults. The best thing is to take your faults into account and be willing to work on them.
Humans often commit mistakes and sometimes grave mistakes. The one who admits their mistakes is the next-level human being.
4. It takes courage to sincerely apologize
Sorry is a five-letter word which seems easy to pronounce but becomes difficult to utter with intent. When you feel sorry, you should muster the courage to tell somebody that you are sorry.
While you apologize, it should not be in a formal tone. You should express yourself meticulously. Tell your partner how egregious it is to bear the guilt.
5. It takes a pledge to 'never repeat' your mistakes
You should promise each other never to reiterate the unhealthy things. Once you sort bitter things out, you should never let them reappear.
Once you have the turmoil undone, you got to be careful that you do not click the destruction button again.
6. It takes a big heart to forgive and be forgiven
When two people open their hearts to each other and accept all the wrongs they did to one another, it relieves them of all the tension. Forgive and advocate yourself well enough to be forgiven.
You are not likely to keep grudges after hearing a sincere apology; similarly, you deserve to be forgiven. Ultimately, it's a win-win situation!
Share this article on
Want to have a happier, healthier marriage?
If you feel disconnected or frustrated about the state of your marriage but want to avoid separation and/or divorce, the marriage.com course meant for married couples is an excellent resource to help you overcome the most challenging aspects of being married.
Learn More On This Topic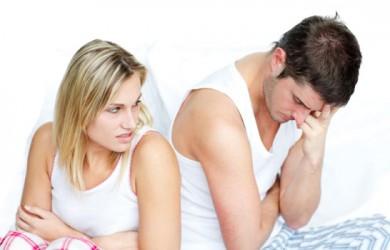 You May Also Like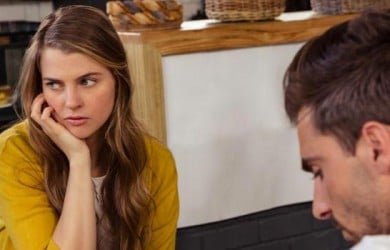 Popular Topics On Married Life